The safety of our roadways is a paramount concern for both individuals and society as a whole. Every year, thousands of lives are lost and countless injuries occur due to accidents on our roads. While factors like road conditions and vehicle safety play a role in these incidents, one of the most significant contributors to accidents is often overlooked – driver behavior. 
Understanding how drivers behave on the road is crucial for improving road safety and reducing accidents. To this end, telematics is a powerful tool for analyzing driver behavior and enhancing road safety through improved training.
Telematics, a field at the intersection of telecommunications and informatics, has emerged as a game-changer in the world of road safety. Telematics systems, equipped with advanced sensors and data collection capabilities, provide a wealth of information about how vehicles are operated. This technology enables us to gain deep insights into driver behavior, allowing us to identify risky patterns and areas for improvement.
Telematics has not only revolutionized the way we monitor vehicles but also holds the potential to transform how we train drivers. By harnessing the power of data and technology, telematics systems offer a new approach to driver training that is personalized, data-driven, and highly effective.
In this article, we will delve into the world of telematics and driver behavior analysis, exploring the ways in which telematics systems collect and utilize data to provide a comprehensive understanding of how individuals behave behind the wheel. We will also examine the profound impact that telematics can have on driver training programs, leading to safer roads, more skilled drivers, and ultimately contributing to a safer and more responsible driving culture.
Understanding Telematics
Telematics, a term derived from "telecommunications" and "informatics," refers to a multidisciplinary field that combines communication technology, data analytics, and information systems to collect, transmit, and analyze data related to remote objects, such as vehicles. Essentially, telematics involves the use of integrated technologies to monitor, record, and transmit information about vehicles' behavior and performance, along with the conditions and activities surrounding them.
Telematics systems rely on a combination of hardware and software components to gather data from vehicles and communicate it to a central server or database. These systems typically consist of the following elements:
Onboard Devices:

Telematics devices are installed in vehicles and include GPS receivers, accelerometers, sensors, and communication modules. These devices collect data on vehicle speed, location, acceleration, braking, engine diagnostics, and more.

Data Transmission:

The collected data is transmitted in real-time or periodically to a central server or cloud-based platform using wireless communication technologies like cellular networks or satellite connections.

Data Storage and Processing:

The data is stored securely and processed to extract meaningful insights. Advanced analytics and algorithms are often used to transform raw data into actionable information.

User Interface:

Telematics systems offer user-friendly interfaces for vehicle operators, fleet managers, and other stakeholders to access and interpret the data. This can include web-based dashboards, mobile apps, and reports.
Common applications of telematics in the automotive industry
Telematics technology has found a wide range of applications in the automotive industry, including:
Fleet Management:

Telematics systems are invaluable for businesses with vehicle fleets. They enable real-time tracking of vehicles, optimize routes, monitor fuel efficiency, and provide maintenance alerts, leading to cost savings and improved efficiency.

Vehicle Diagnostics:

Telematics can monitor a vehicle's health and diagnose potential issues, helping drivers and service technicians address problems before they lead to breakdowns.

Insurance Telematics:

Insurance companies use telematics to offer usage-based insurance policies. These policies consider individual driving habits and reward safe driving with lower premiums.

Stolen Vehicle Recovery:

Telematics systems can assist in tracking and recovering stolen vehicles by providing real-time location data to law enforcement.

Driver Behavior Analysis:

As the focus of this article, telematics plays a crucial role in analyzing and improving driver behavior by monitoring factors like speeding, harsh braking, and erratic driving.
The evolution of telematics technology
Over the years, telematics technology has undergone significant evolution. Initially, it was primarily used for basic tracking and diagnostics. However, advancements in hardware, connectivity, and data analytics have transformed telematics into a multifaceted tool for both individuals and businesses.
The integration of GPS and the widespread availability of high-speed cellular networks have enhanced the precision and speed of data transmission. Additionally, the development of sophisticated algorithms and artificial intelligence has allowed for more accurate and insightful analysis of telematics data. This evolution has opened up new possibilities for improving road safety, enhancing driver training, and achieving greater efficiency in various industries that rely on vehicle operations.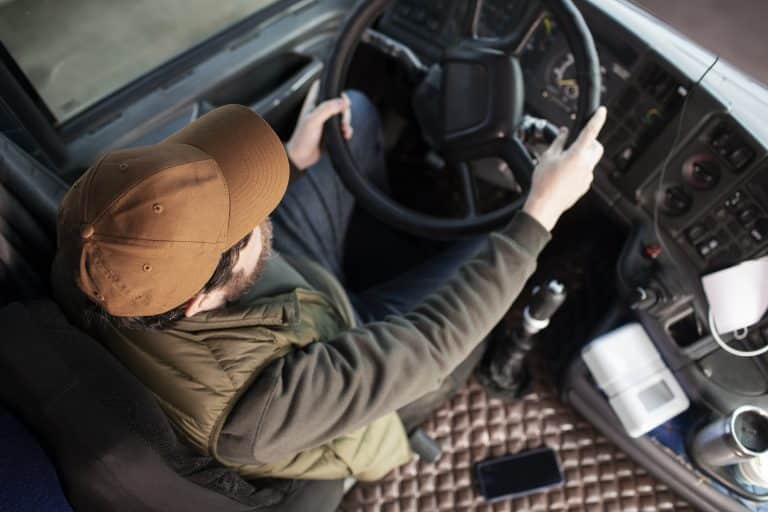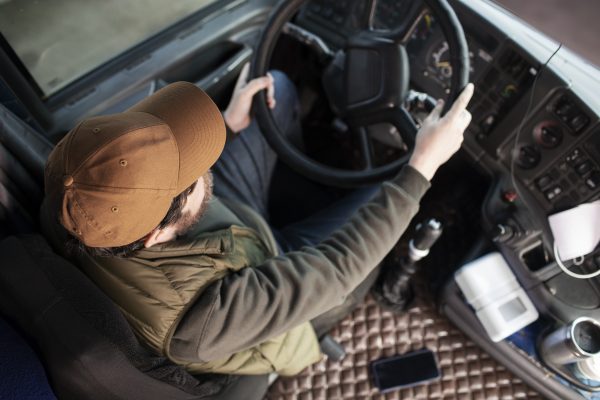 The Significance of Driver Behavior Analysis
Understanding and analyzing driver behavior is a critical aspect of road safety and transportation management for several key reasons:
Accident Prevention:

Driver behavior is a leading cause of accidents on the road. Analyzing it allows us to identify risky behaviors and intervene before accidents occur.

Cost Reduction:

Accidents lead to significant financial costs for individuals and organizations. By identifying and addressing unsafe driving habits, we can reduce repair costs, insurance premiums, and legal expenses.

Environmental Impact:

Aggressive driving behaviors like speeding and rapid acceleration contribute to higher fuel consumption and emissions. Analyzing and mitigating these behaviors can reduce the environmental impact of transportation.

Resource Efficiency:

Efficient driving behaviors, such as smooth acceleration and braking, can lead to fuel savings and extend the lifespan of vehicles. Driver behavior analysis helps optimize resource usage.
The impact of driver behavior on road safety
Driver behavior has a direct and profound impact on road safety. Unsafe driving behaviors can lead to accidents, injuries, and fatalities. Here are some examples of how driver behavior influences road safety:
Speeding:

Excessive speed reduces reaction time and increases the severity of accidents. It is a major contributor to road fatalities.

Aggressive Driving:

Behaviors like tailgating, weaving between lanes, and road rage can lead to accidents and road rage incidents.

Distracted Driving:

Using mobile phones, eating, or engaging in other distractions while driving impairs a driver's attention and reaction time.

Fatigue:

Drowsy driving can be as dangerous as drunk driving, as it impairs a driver's ability to stay alert and make quick decisions.

Impaired Driving:

Alcohol, drugs, or prescription medications can impair a driver's judgment and coordination, significantly increasing the risk of accidents.
The benefits of proactive driver training
Proactive driver training is a crucial strategy for mitigating the negative impact of unsafe driver behaviors. By identifying areas where drivers can improve and providing targeted training, organizations can achieve several benefits:
Reduced Accidents:

Well-trained drivers are less likely to engage in risky behaviors and are better equipped to respond to challenging road conditions, leading to fewer accidents.

Lower Insurance Costs:

Organizations that invest in driver training may qualify for lower insurance premiums due to improved safety records.

Improved Fuel Efficiency:

Training can teach drivers how to operate vehicles more efficiently, reducing fuel consumption and costs.

Enhanced Reputation:

Companies that prioritize driver safety demonstrate responsibility and care, which can enhance their reputation among customers and partners.
The role of data in driver behavior analysis
Data plays a central role in driver behavior analysis. Telematics systems collect a wealth of data related to driver behavior, including speed, acceleration, braking, and more. This data is instrumental in:
Identification:

Telematics data helps identify specific behaviors or patterns of behavior that need attention, such as frequent speeding or harsh braking.

Benchmarking:

Data allows organizations to establish benchmarks for safe driving behaviors and compare individual drivers or teams to these standards.

Customization:

With data insights, driver training programs can be tailored to address the unique needs and challenges of individual drivers.

Feedback and Coaching:

Telematics data can provide real-time feedback to drivers, helping them self-correct and improve their behavior on the road.

Performance Evaluation:

Organizations can use data to evaluate the effectiveness of driver training programs and make adjustments as needed to achieve better results.

Telematics and Driver Behavior Analysis
Telematics systems employ a variety of sensors and technologies to collect data on driver behavior. Here's an overview of how these systems capture crucial information:
GPS Tracking:

Telematics devices incorporate GPS receivers to determine the vehicle's location and speed. This data is essential for monitoring speed limits and tracking routes taken.

Accelerometers:

Accelerometers measure changes in vehicle speed and direction, allowing telematics systems to detect rapid acceleration, harsh braking, and aggressive turns.

In-Vehicle Sensors:

Many modern vehicles are equipped with in-vehicle sensors that provide data on engine performance, fuel consumption, and vehicle diagnostics. Telematics systems tap into this information to assess the health of the vehicle and the driver's habits.

Onboard Cameras:

Some advanced telematics systems include onboard cameras that record video footage both inside and outside the vehicle. This visual data can be valuable for analyzing driver behavior, such as distractions or risky maneuvers.
Types of data collected by telematics systems
Telematics systems collect a wide range of data points related to driver behavior and vehicle performance. These data types offer a comprehensive view of how drivers behave on the road:
Speed Data:

Telematics systems record vehicle speed, enabling the assessment of speeding events and compliance with speed limits.

Acceleration and Braking:

Data on acceleration and braking patterns help identify aggressive driving behaviors, such as rapid acceleration or harsh braking.

Cornering and Turns:

Telematics systems monitor the vehicle's behavior during turns, detecting instances of unsafe cornering and sharp turns.

Idling Time:

Excessive idling can contribute to fuel wastage and emissions. Telematics data tracks idling time and patterns.

Location and Route Data:

GPS data provides information on the vehicle's location, route taken, and geofence breaches, allowing for route optimization and monitoring of adherence to prescribed routes.

Engine Diagnostics:

Telematics systems gather data on engine health, including diagnostic trouble codes (DTCs), fuel efficiency, and maintenance needs.

Driver Identification:

Some systems offer driver identification features, associating specific behaviors with individual drivers, which is useful for personalized training.
Real-time monitoring and feedback
One of the significant advantages of telematics systems is their ability to provide real-time monitoring and feedback to drivers. Here's how it works:
Real-time Alerts:

Telematics systems can issue immediate alerts to drivers for specific behaviors, such as speeding or harsh braking. These alerts can be audible, visual, or even sent as notifications to a mobile app.

In-Cabin Feedback:

Some systems include in-cabin feedback devices, like audible warnings or seat vibrations, to prompt drivers to adjust their behavior.

Scorecards and Dashboards:

Drivers can access scorecards or dashboards that display their performance in real-time, allowing them to monitor their driving habits and make improvements on the spot.
Data analysis and reporting tools
Telematics systems not only collect data but also offer robust analysis and reporting tools to transform raw data into actionable insights. Key features of these tools include:
Data Storage:

Telematics systems securely store historical data for future reference and analysis.

Custom Reports:

Users can generate custom reports that highlight specific driver behaviors or trends over time.

Trend Analysis:

Telematics platforms use data analytics to identify long-term trends and patterns in driver behavior.

Driver Scoring:

Drivers can be assigned scores or rankings based on their behavior, allowing for easy performance comparisons.

Training Recommendations:

Some systems provide recommendations for targeted driver training based on individual performance data.

Predictive Analytics:

Advanced telematics systems may incorporate predictive analytics to anticipate potential safety issues and recommend preventive actions.
In essence, telematics systems empower organizations with the tools they need to monitor, analyze, and improve driver behavior systematically, contributing to safer roads and more responsible driving habits.
Improving Training with Telematics
The integration of telematics data into driver training programs represents a significant advancement in driver education and safety. Here's how telematics data can be effectively incorporated into training:
Baseline Assessment:

Telematics data provides a starting point for driver training by establishing a baseline of each driver's behavior. This baseline helps trainers identify specific areas requiring improvement.

Targeted Content:

Training programs can be tailored to address the specific challenges and behaviors exhibited by individual drivers. For example, if a driver frequently exceeds speed limits, the training can focus on speed management.

Objective Evaluation: Telematics data offers objective metrics for assessing driver performance, reducing subjectivity in the training process. Trainers can use data to track progress and set achievable goals.
Simulated Scenarios:

Telematics data can be used to create realistic driving scenarios in training simulators, allowing drivers to practice responding to situations identified as problematic in their behavior data.
Customized training plans based on individual driver behavior
Telematics data enables the creation of customized training plans that address the specific needs and habits of each driver. Here's how this customization works:
Behavioral Analysis:

Telematics systems analyze data to identify the most common and severe driving behavior issues for each driver, such as speeding, harsh braking, or distracted driving.

Training Modules:

Based on the analysis, training modules are developed to target the identified issues. These modules may include videos, quizzes, interactive simulations, and in-person coaching sessions.

Progress Tracking:

The effectiveness of the training is continually monitored using telematics data. Trainers and drivers can track improvements and make adjustments to the training plan as needed.

Individual Feedback:

Drivers receive personalized feedback that highlights their specific strengths and areas for improvement. This feedback can be delivered through dashboards, mobile apps, or one-on-one coaching sessions.
Coaching and feedback using telematics insights
Telematics insights play a crucial role in coaching and providing feedback to drivers. Here's how coaching and feedback can be enhanced through telematics:
Real-time Coaching:

Telematics systems offer real-time coaching by providing immediate feedback to drivers when they exhibit risky behaviors. This can include audio warnings, visual alerts, or even notifications to a coach or supervisor.

Data-Driven Discussions:

Coaches and trainers can use telematics data as a basis for constructive discussions with drivers. Instead of subjective assessments, discussions are based on objective data, making them more effective and actionable.

Positive Reinforcement:

Telematics systems can also acknowledge and reward safe driving behaviors, reinforcing positive habits among drivers. For example, a driver with a consistently low speeding rate might receive recognition or incentives.

Progress Reports:

Regular reports based on telematics data can be shared with drivers, highlighting their improvements and areas still needing attention. These reports can serve as motivational tools.

Continuous Learning:

Telematics-enabled coaching encourages a culture of continuous learning and improvement among drivers. It's not a one-time event but an ongoing process that adapts to changing behaviors and road conditions.
Telematics data empowers driver training programs to be more precise, effective, and tailored to individual driver needs. By combining behavioral analysis with targeted training and real-time feedback, organizations can create a safer and more skilled driver workforce.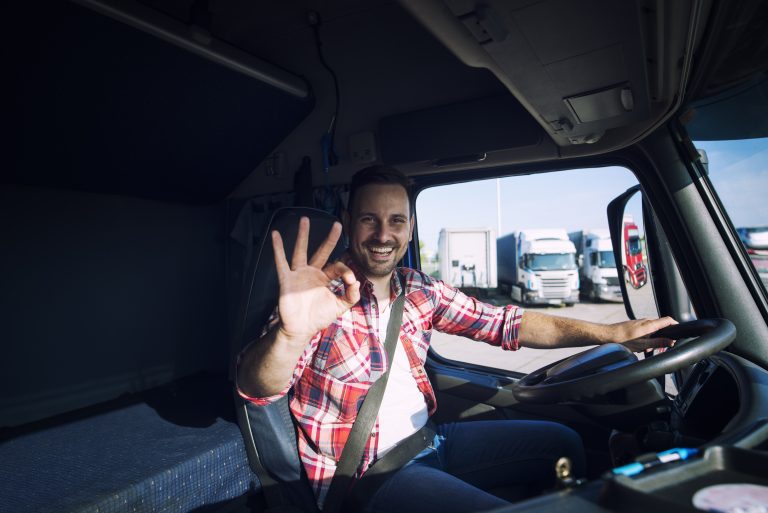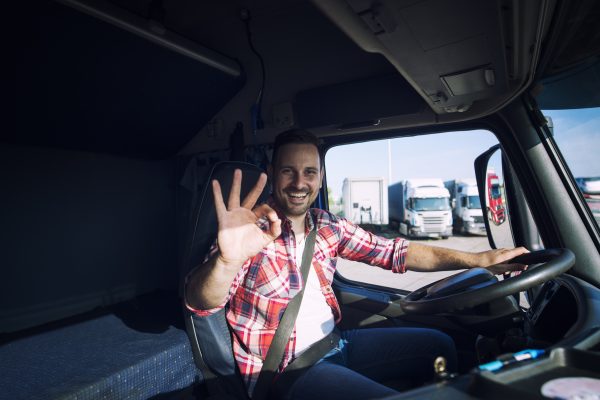 Enhancing Road Safety
Telematics systems are invaluable tools for identifying high-risk behaviors among drivers, enabling organizations to take proactive measures to enhance road safety. Here's how telematics helps identify these behaviors:
Data Analytics:

Telematics platforms use data analytics to pinpoint specific high-risk behaviors, such as frequent speeding, harsh braking, rapid acceleration, and distracted driving incidents. These behaviors are often indicative of an increased likelihood of accidents.

Scoring Systems:

Telematics systems often assign scores to drivers based on their behavior, allowing organizations to identify individuals with consistently poor driving habits. Drivers with lower scores are flagged for further attention.

Anomaly Detection:

Telematics can detect anomalies or deviations from established norms, such as unusual routes or geofence breaches. These anomalies may signal high-risk activities or unauthorized vehicle use.

Pattern Recognition:

By analyzing historical data, telematics systems can recognize recurring patterns of high-risk behavior, helping organizations anticipate and address potential safety issues.
Implementing safety policies and interventions
Armed with insights from telematics data, organizations can implement effective safety policies and interventions to mitigate high-risk behaviors:
Safety Policies:

Telematics data can inform the development of comprehensive safety policies that outline expectations for safe driving behavior, consequences for violations, and incentives for safe driving.

Driver Training:

Telematics data can identify areas where additional driver training is needed to address specific high-risk behaviors. Organizations can then provide targeted training to improve safety.

Policy Enforcement:

Telematics data can be used to enforce safety policies through consequences like disciplinary actions or incentives for adherence to safe driving practices.

Interventions:

Organizations can intervene in real-time when high-risk behaviors are detected. For instance, a supervisor or manager can contact a driver immediately if a telematics alert signals dangerous driving.

Regular Safety Reviews:

Periodic reviews of telematics data allow organizations to assess the effectiveness of safety policies and interventions and make necessary adjustments.
The role of telematics in preventing accidents and reducing fatalities
Telematics plays a pivotal role in accident prevention and the reduction of road fatalities:
Early Warning:

Telematics systems provide early warnings about high-risk behaviors, giving drivers the opportunity to correct their actions before accidents occur.

Accident Reconstruction:

In the unfortunate event of an accident, telematics data can be invaluable for accident reconstruction. It provides crucial details about vehicle speed, location, and driver behavior leading up to the accident, helping investigators determine the cause.

Predictive Analytics:

Advanced telematics platforms can use predictive analytics to anticipate potential accidents based on historical data and patterns. This allows organizations to take preventive actions, such as adjusting routes or providing additional training.

Reducing Fatalities:

By identifying and addressing high-risk behaviors, organizations can significantly reduce the likelihood of accidents and, ultimately, fatalities on the road.

Safety-Centric Culture:

Telematics systems contribute to the development of a safety-centric organizational culture, where both drivers and management prioritize safe driving practices, leading to fewer accidents and fatalities.
Telematics systems are instrumental in enhancing road safety by identifying high-risk behaviors, enabling organizations to implement effective safety policies and interventions, and ultimately preventing accidents and reducing fatalities on our roadways.
Overcoming Challenges and Concerns
While telematics technology offers substantial benefits, it also raises concerns about privacy and data security:
Data Privacy:

Drivers may be apprehensive about their personal data being collected and monitored. Concerns over privacy can lead to resistance to telematics systems.

Data Security:

The data collected by telematics systems is sensitive and must be protected from unauthorized access or breaches.

Regulatory Compliance:

Organizations must comply with data privacy regulations, such as GDPR in Europe or state-specific laws in the United States, which can be complex to navigate.
Resistance to change among drivers
Implementing telematics systems and driver behavior analysis programs may face resistance from drivers for various reasons:
Perceived Surveillance:

Drivers may feel like they are constantly monitored, leading to concerns about trust and autonomy.

Change in Work Habits:

Drivers may need to adjust their driving habits, which can be met with reluctance, especially if they have been driving a certain way for a long time.

Training and Education:

Drivers may resist additional training or feedback if they perceive it as an imposition or criticism.
Costs and implementation challenges
Introducing telematics systems and behavior analysis programs can pose financial and operational challenges:
Initial Investment:

Acquiring and installing telematics hardware and software can be costly, especially for organizations with large fleets.

Integration:

Integrating telematics systems with existing fleet management software or business processes can be complex and time-consuming.

Training:

Properly training staff and drivers on how to use telematics systems and interpret data is essential but requires time and resources.

Maintenance:

Telematics systems require ongoing maintenance and support, which adds to the total cost of ownership.
Strategies for addressing these challenges
To successfully implement telematics systems and driver behavior analysis programs while addressing these challenges, organizations can consider the following strategies:
Transparency:

Communicate openly with drivers about the purpose and benefits of telematics. Assure them that data will be used for safety and improvement, not punishment.

Data Privacy:

Implement strong data privacy and security measures, including encryption, access controls, and compliance with relevant regulations. Clearly explain data handling policies to drivers.

Driver Engagement:

Involve drivers in the process by seeking their input and feedback. Encourage them to take ownership of their safety and provide opportunities for improvement.

Training and Education:

Offer comprehensive training on how to use telematics systems and interpret data. Emphasize the benefits, such as improved safety, reduced insurance costs, and potential incentives.

Gradual Implementation:

Introduce telematics systems gradually, allowing drivers to adapt to the technology and its insights over time.

Incentives:

Consider offering incentives for safe driving behaviors, such as rewards, bonuses, or recognition.

Change Management:

Employ effective change management strategies to overcome resistance and ensure that drivers and staff understand the value of telematics in improving safety and efficiency.

Vendor Selection:

Choose a reputable and reliable

telematics provider

with a track record of success and strong customer support.

Continuous Improvement:

Regularly assess the effectiveness of your telematics program and make adjustments based on feedback and data analysis.
Final Thoughts
In today's world, where road safety is paramount, driver behavior analysis stands as a crucial pillar for mitigating risks and saving lives. Every year, accidents, injuries, and fatalities occur due to unsafe driving behaviors that can often be prevented or mitigated through proactive measures.
Telematics technology has emerged as a powerful ally in our quest for safer roads and better-trained drivers. Through the collection and analysis of data on driver behavior, telematics systems provide valuable insights that allow organizations to identify high-risk behaviors, tailor training programs to individual needs, and offer real-time feedback to drivers. By harnessing this technology, we can foster a culture of responsible driving and significantly reduce accidents on our roadways.
Fleets that prioritize road safety and the skill development of their drivers have a unique opportunity to make a positive impact on their operations and the broader community. 
To leverage the full potential of telematics for safer roads and better-trained drivers, we encourage you to contact a GoFleet consultant today. Our experts are ready to provide you with more information and guide you on the journey towards a safer, more responsible driving culture.