What exactly is fleet dispatching?
Fleet dispatching is a job where someone communicates with drivers and customers in order to schedule driving assignments. Dispatchers have a hectic workload between managing drivers, customers, forms, and everything in between.
What are some questions that fleet dispatchers must solve in order to create a smooth communication process? In order to adapt, dispatchers are increasingly relying on dispatching software to solve the following questions:
Question 1: What is the best way to communicate with my drivers?
One of the biggest responsibilities for fleet dispatchers is to communicate with their drivers. Dispatchers need to talk with drivers to figure out their location, get a job status, and to send drivers on their next job.
For a long time, the best way to communicate is through phone calls. Unfortunately, this could turn into a game of phone tag. One business we worked with shared a list of different excuses on why dispatchers could not reach their drivers through phone including:
"Sorry m'aam, I didn't hear your call. My phone was on silent."
"Sorry sir, my phone battery was low."
"Sorry m'aam, I had to turn my phone off."
Not very impressive for their dispatchers! The dispatchers now rely on a two-way communication tool. This allows dispatchers to locate drivers without calling them. The dispatcher can also send messages back and forth through pop-up chats instead of playing phone tag.

Question 2: How can I work through language barriers?
Trucking is becoming more diverse. There are a lot more foreign-born drivers and as a result, a lot more language barriers. In states such as California and New Jersey, foreign-born drivers make up of more than 40% of total drivers.
For fleet dispatchers who might not share the same language as drivers, how can they communicate? A lot of these dispatchers are turning to auto-translating dispatching software solutions.
These solutions support different languages which allows dispatchers to send instructions in English, while the driver receives the same instructions in their native language. The driver can then respond back while having that response translated back into English for the dispatcher.

Question 3: What's the easiest way to plan routes?
Dispatchers are responsible for finding the most profitable loads and for assigning drivers to these jobs. Other than simply finding the closest driver, dispatchers need to consider other factors such as available hours of service, weather conditions, and road traffic.
Thankfully, dispatchers do not need to plan all of these factors in their head. The easiest way to plan routes is using a Route Optimization tool.
Route optimization is a program that plans the best route for dispatchers. The system finds available drivers and plots them to the most efficient route. It also allows dispatchers to give drivers the best route to take while accounting for variables such as weather and road conditions.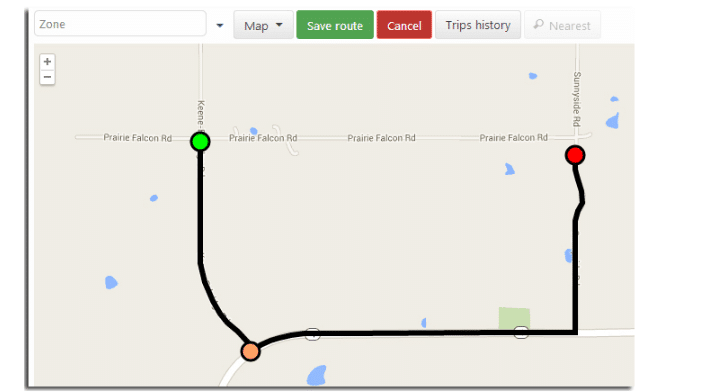 Question 4: Are forms properly completed?
Dispatchers are responsible for completing forms – a lot of forms. As with any data entry job, errors can occur. Some of the common errors range from typos & calculation errors to misreading clumsy handwriting.
Many dispatchers are moving away from clumsy data entry with an automated billing system.
Here's how the system works. Drivers can electronically upload information such as signatures when the job is complete. The system then fills in other data such as vehicle information, driver information, and time stamps. From there, the necessary information is printed and stored in the accounting system. This system, as a result, saves administration work and prevents errors.
Click here for more information on Dispatching and Routing.
Sources:
The Road: An Inside Look at a Truck Dispatcher's Job
PRI: America's trucking industry faces a shortage. Meet the immigrants helping fill the gap.
Entrepreneur: Contracts 101: The Critical Paperwork You'll Use as a Freight Broker
Image Source:
Designed by Freepik