AI in the Driver's Seat: The Beginner's Guide to Facial Recognition and ADAS
Most car accidents are the result of human error. According to Brake Road Safety Charity, The most common distractions are physical (smoking, eating), visual (looking at other people or objects), mental (thinking about things other than driving), and auditory (music, listening to your phone).
If you are a fleet manager, your vehicles, assets and drivers represent a considerable investment. As the requirements of your fleet continue to evolve, it's more important than ever to protect your investments and maximize the efficiency of your business.
Advanced Driver Assistance Systems (ADAS) are quickly becoming a must-have for any operation that involves commercial vehicles. ADAS act as a second pair of "eyes"; they are safety systems that remove the human error component when operating a vehicle. ADAS aims to reduce the possibility of death and injury by:
Detecting and avoiding pedestrians
Recognizing traffic signals
Detecting blind spots
Warning and correcting the driver about lane departures
Applying automatic emergency brakes
Artificial Intelligence (AI) is a critical component of ADAS technology and works synergistically to create a driving experience that is safe, secure, and efficient. ADAS algorithms are based on visual perception, making them virtually indispensable to drivers and vehicle manufacturers alike.
In this post, we'll explore how ADAS and AI dash cams can help keep your drivers safe while positively impacting your bottom line.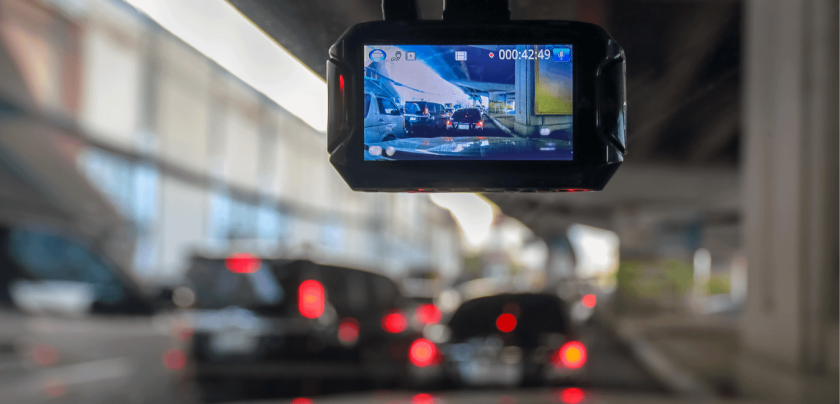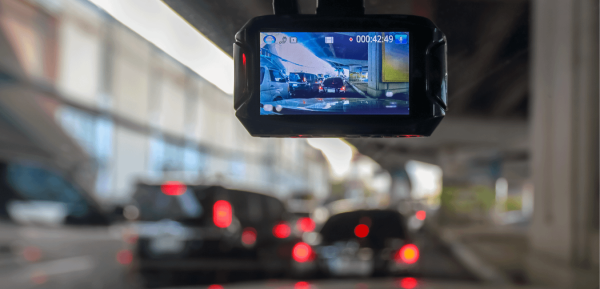 AI Facial Recognition
To that end, AI facial recognition, such as that found in dash cameras, aids drivers in staying alert and focused when they're on the road by detecting distractions such as fatigue or cell phone use. In the event of a distraction, the system will deliver a visual and/or audio alert in real-time to bring the driver's focus back to the road ahead.
With regards to reducing driver fatigue, AI facial recognition uses cameras that scan the driver's eyelids and the retina to monitor alertness. When a driver falls asleep, the retinas become darker and less responsive when exposed to light changes. Within the first few seconds, the system notifies the driver with an alarm.
Why ADAS Technology Matters
As car manufacturers race towards automation, their commercial truck counterparts are starting to catch up, though there's still a considerable distance between them. AI dash cams are the most advanced way to protect drivers while reinforcing positive driving behaviours and compliance on the road.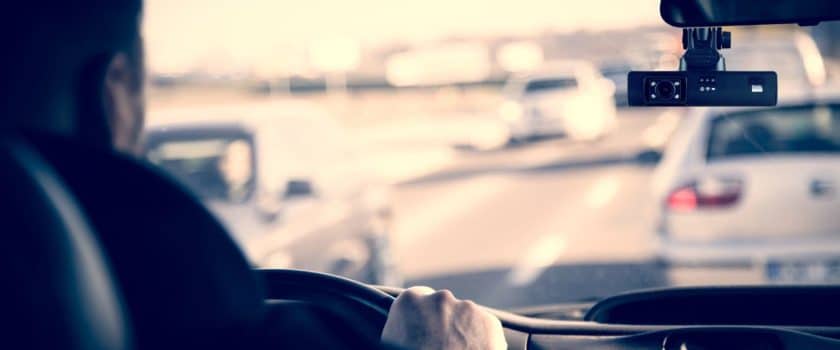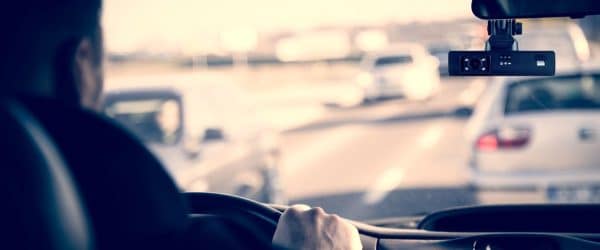 Safety
A recent study found that even 1.5 seconds of warning could potentially prevent 90% of collisions. The potential for reducing accidents on the road makes ADAS essential. By scanning the road ahead for potential hazards, an ADAS can provide reliable tracking, video evidence and protection for your fleet, your assets and your brand.
Authentication
AI facial recognition has the capacity to identify any driver employed with your fleet. Each time a driver enters an enabled vehicle, the system "recognizes" them and gives them access to the vehicle. This reduces potential theft or unauthorized use of company property.
Training
AI dash cams provide full transparency between drivers and fleet managers, offering the opportunity to coach in real-time and encourage learning from past behaviours to improve future outcomes.
Time-Saving
AI dash cams will only provide data to fleet managers based on the triggers they specify. No more wading through hours of dash cam footage to find a single event. Alerts are sent in real-time, as events happen, and provide immediate footage to either exonerate or train your driver.
Cost Savings
When you know where your assets are, you can reduce the likelihood of theft or loss. AI dash cams and ADAS can help reduce a list of costs attributed to running your fleet, including:
Insurance claims and liability in the event of an accident
Maintenance costs associated with harsh driving
Repairs as a result of maintenance or accidents
Compliance fines
Time and labour costs
The Bottom Line
Whether you want to detect distracted driving, automate coaching or avoid collisions, ADAS is an essential component to every fleet. Contact your GoFleet specialist today to discuss the right AI solutions for you.