The new year brings with it new business opportunities and, in the case of fleet management, new digital solutions to better automate your workflow.
Your team's goal should always be ensuring that your enterprise has the best solutions provider for meeting your fleet's individual needs. That's why there are some key aspects to bear in mind before renegotiating your business contract.
When assessing your business needs (and how your existing provider has measured up over the past year), you will want to ask yourself several questions, including: How safe were my drivers because of our software? How many of our vehicles remained secure? Were compliance or servicing issues addressed ahead of time? Did route optimization software really work for us? Was delivery route optimization successful?
On a more nuanced scale, the following factors provide a framework for assessing the services and expertise of your fleet solutions provider.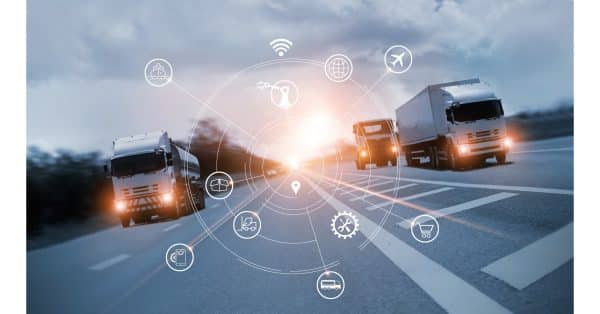 Technological & Industry Expertise
In the fleet industry, time is money (literally). Whether you operate in construction or the emergency industry, you need a solutions provider that can tailor technology to fit your industry needs.
With the emergence of recent ELD mandates and the constant evolution of digital technology, it's wise for all fleet-related industries to stay ahead of the curve.
Make sure that you choose your provider wisely, taking into consideration both technological know-how and effective, scalable optimization for your specific industry's needs.
Scalability
All fleets have had to adapt to major changes over the past few years; the pandemic, a global backlog in supply chain, regulatory compliance changes and the ongoing shortage of trained drivers have all contributed to a seismic shift in how fleets operate.
Across industries, fleets need the flexibility to either scale down or grow their operations on command. Make sure your fleet solutions provider has the bandwidth and digital tools to help your enterprise grow responsibly.
Support Capabilities
The best part of having the right fleet management software is the 24/7 support. With resources available on a continuous basis, your drivers are never alone. No matter how near or far from home, fleet tracking software can help your team stay safe, automatically recording videos of accidents, anywhere on Earth.
Fleet command centre support has never been better, offering a growing toolbox of telematics that include live real-time asset tracking, vehicle temperature tracking, driver safety coaching, and so much more.
Innovative Culture
A good fleet management solutions provider should be both wise and nimble, not only in adapting to emerging software capabilities, but to stay steps ahead of industry needs. In the telematics industry, the motto is 'measure or perish.'
An innovative telematics provider will be able to fine tune your specific fleet needs and pair them with the best of emerging technology—in tracking devices, software interfaces and command centre platforms. Don't make the mistake of trusting your fleet's integrity to a provider that's unable to out-innovate both the competition and global challenges.
Going Pro: GoFleet Systems Solutions
At GoFleet, our digital designers and telematics experts provide all the above, giving your enterprise a stable framework for optimal command centre control. We've established key partnerships with OEM manufacturers such as Ford, GM, Volvo, Mercedes, and John Deere, among others. Our collaborative partnership with data security leader, Geotab, has allowed our GoFleet experts to:
Install and operate 2 million+ telematics devices
Log in 100 million+ miles driven by fleets, every day
Process more than 40 billion data points from fleets to their command centres, daily.
That's what drives growing industries to us, to handle their digital fleet management needs.
GoFleet's mission is to offer the best-quality services and products available on the market, matched by the highest industry standards for telematic support.
Whether it's route optimization software, vehicle safety reports, delivery route optimization, dispatch monitoring and much more, with GoFleet, you have the pros working for you.
Want proof? Read here about the problem areas of daily fleet operation management, or this whitepaper regarding the innovations, enhanced sensors and emerging AI technology now helping industries strive for sustainability. Our subject matter experts research industry-leading subjects to help keep your operations agile and efficient.
Some other key factors that made GoFleet an industry leader in asset management software:
Privacy
No business could survive if their private data was easily accessible. In a digital world where unsavoury characters prey on insecure data transmission lines, one can never be too cautious.
From fleet command centres to the drivers themselves, GoFleet's industry-leading security measures allow peace of mind and security of data.
Within our Geotab datacenter security system, there's even a Privacy Mode tool that stops live monitoring of vehicles during defined time periods. With GoFleet's third-party identification measures, firewalls and data breach security precautions are virtually a non-issue.
Safety
While dash cams can't necessarily prevent accidents, there is ample evidence to suggest that dash cam technology can help change the behaviours that cause accidents, such as distracted driving, harsh braking or fatigue.
Face-recognition dash cams, improved GPS navigational systems, finely-tuned vehicle sensors and AI have all moved the goalposts of possibility for global asset tracking technology, keeping your drivers and your business safe.
Driver safety and retention should be high on the list of any fleet's priorities. GoFleet recommends 'a culture of safety' be instituted in all fleet organizations, providing clear guidance and transparency in assuring the safety of their assets, as well as the privacy and well-being of their fleet drivers and operators.
Fleet safety today extends to being able to transmit engine diagnostic data, pain-point measures, remote vehicle management, engine starter inhibit technology and vehicular maintenance servicing alerts, all of which equate to a real safety commitment.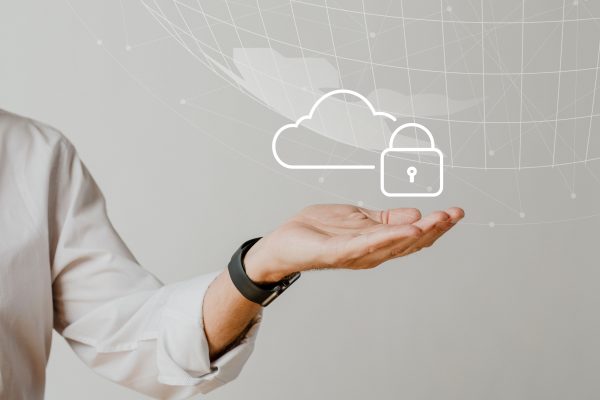 Data Storage & Bandwidth
Today, Cloud-based technology allows even heavy digital data to be safely transferred and stored, without weighing down any one server.  Our global solutions include 24/7 tracking over cellular networks, GPS coordinates, satellite transmissions and more, for both EV and fuel-based models.
Using our proprietary APIs for easier app-to-app interfacing, GoFleet feeds your fleet operations system with the data you need, when you need it. We even provide an IoT gateway to push your data through, from sensors and into the Cloud, for instant access.
Migration & Ecosystem Needs
Most Canadian and many U.S.-based fleets face considerable snowfall each year. Tractors and heavy farm equipment can likewise face a host of additional weather-related challenges.
One of our white papers addresses the seasonal challenge of facing harsh winters—Smarter, Made Simpler: Using Telematics to Safely Prepare Fleets for Winter.
Our global data tracking solutions offer fleets remote entry, ride-sharing access, OEM management, automated ELD logs, incident alerts, even On/Off tracking for when vehicles are stationary. Our integrated asset management system allows industries to go global, responsibly.
Energy Consumption Monitoring
Fleets that want to stay healthy and wise take full advantage of the route optimization technology available today, for improving both dispatch and delivery decisions. Our route optimization software and APIs allow for better, wiser route calculations, as well as better diagnostics.
Fuel Cards are another wise way to monitor and track consumption. Meanwhile, as more fleets began moving toward EVs, GoFleet's electric vehicle management support has become increasingly robust. Our fleet command centre technology allows for real-time fuel and EV energy usage across your entire fleet family. We also provide Charge Assurance alerts and routine EV Charging Beta readings for EVs.
All of this translates into lower fuel and energy costs, and far wiser fleet resource management.
Regulations, Compliance & Driver Inspection Reporting
Did you know that it was possible to retain good drivers and improve morale and driver safety through smart digital data engineering? GoFleet's Mobile Driver solutions integrate your fleet's operating system to simplify data retrieval, while boosting driver safety and performance.
Current digitized reporting technology includes Driver Video Reviews, Digital Time Cards, Delivery Form Creation, Driver Messaging and Training, Indoor Tracking, OEM & Car Sharing, Fuel & Maintenance Management, ROI Calculators, Asset Monitoring, Cold Chain tracking sensors, E-learning, Team Performance scoring and Rewards Program management.
Our nimble fleet mobile apps—including Mobile Dispatch, ZenScores, ZenduForms and ZenduMessenger, to name a few—have successfully automated data tools for capturing fleet telematics across all industries. What this means for fleets:
Streamlining the Work Order Management Process by electronically filling out safety and vehicle inspection reports across fleet operations.
Complying with ELD mandates by automatically logging-in work hours directly into electronic logbooks, providing actionable data for fleet reports.
Receiving automated diagnostic data and vehicle inspection reports, allowing for improved scheduling of vehicles for routine maintenance needs, as well as alerts to safety concerns.
They say forewarned is fore-armed. With GoFleet's seamless integration of the best in digital device telematic technology available today, your fleet will always stay ahead of any curve.
GoFleet & Go Home
Make sure your operations team properly assesses both your fleet capacity and constraints, long before you sign on the dotted line. Nothing costs a fleet more than inadequate support, creating efficiency backlogs and security breaches that were easily avoidable.
To find out where future fleet technology is heading, and how to surf ahead, just ask. GoFleet offers free demos and customized efficiency assessments that help teams navigate emerging technologies. This lets fleet operations teams, and their drivers, finish work earlier and wiser.
This year, don't work harder. Work smarter.