CONNECTing with Innovative Fleet Management Technology
I had the chance to attend GEOTAB CONNECT 2018. GEOTAB CONNECT gathers some of the biggest leaders in fleet management, including many Geotab Partners. I had a great time learning about innovative fleet management technology. (And the food was also great – thanks Geotab!)
In this post, I want to share some emerging fleet management technology.
Electric Vehicle Tracking & Some Big News!
At the show, Geotab announced that it is acquiring FleetCarma. FleetCarma is one of the BIGGEST names in electric vehicle fleet management. Their dedicated team is a great addition to the Geotab Network, which is now positioned as an electric vehicle fleet management leader.
Electric Vehicle Wave
The timing of the news made sense. After all, electric vehicles are one of the biggest fleet management trends. Not only do EVs help the environment, they also provide savings. In fact, according to a ROI study, fleets get a payback on their investment because electricity is cheaper than fuel.
A lot of commercial and public fleets are testing EVs. The next question, of course, becomes how to manage EVs and their battery. This is where FleetCarma comes in.
FleetCarma
FleetCarma's fleet management technology focuses on electric vehicle management. For example, FleetCarma aids with two unique EV challenges.

Picture from FleetCarma
Adding batteries to the fleet management equation. How and when should fleets charge their vehicles? FleetCarma's tools locate EV chargers and analyze EV usage. It then combines the two data sets and recommends an optimal EV charging strategy.
EV Diagnostics. EVs have their own diagnostic data. For instance, FleetCarma collects and builds battery health reports that optimize EV asset life.
Driver Engagement
Another big fleet management technology is driver engagement apps. Why? Fleets might have access to a lot of data but that data is useless without further action. Driver engagement apps take fleet data and uses it to guide drivers.
Driver Feedback and Training
An example of a driver engagement app is Mentor by eDriving. Mentor uses Geotab data to provide feedback and training.
Feedback
One of the best practices in driver engagement is gamifiying their experience. For instance, drivers can view their Driver Score on Mentor. This Driver Score is compared against a fleet average and against weekly & monthly trends.
Training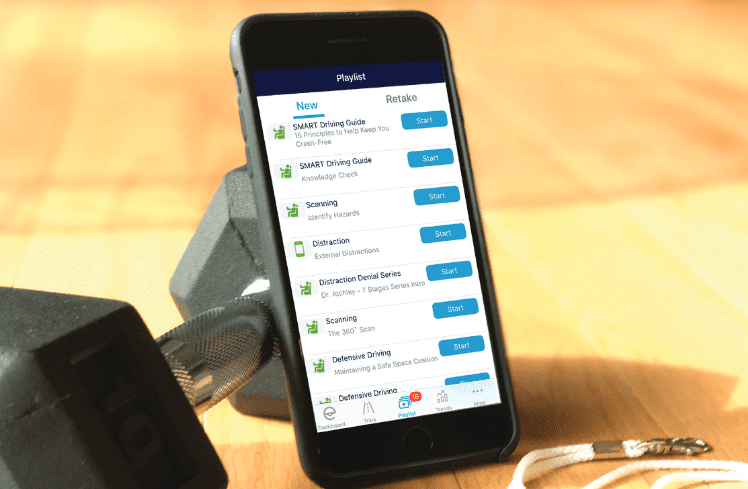 Picture from: eDriving
Another best practice is providing live training. Mentor uses Geotab data to auto-create training courses. For instance, let's say a driver has a low score for Harsh Driving rules. Mentor then sends targeted training videos to coach the driver. As a result, drivers can correct their performance before they get into trouble!
Continuing to Fight Against Distracted Driving
Finally, let's discuss distracted driving. Distracted driving was a big topic at CONNECT. It makes sense because many fleets are joining the battle against distracted driving.
For instance, a lot of enterprise fleets started using distracted driving sensors or driver cameras. However, what if a fleet has a smaller budget?
Driver Distraction App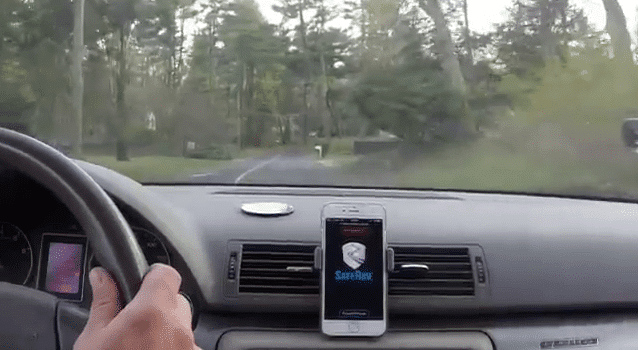 Picture from: SafeRide Mobile
Driver distraction apps are a good option for those fleets. SafeRide is a new app in the Geotab Marketplace that targets distracted drivers. Here's how it works.
1. First, SafeRide identifies a driver through Geotab.
2. Then, when the driver starts going on the road, SafeRide locks the phone. The driver can no longer use the phone except for emergency calls or for allowed apps such as Geotab Drive.
3. Finally, 30 seconds after the car is parked, SafeRide unlocks the phone
Visit the Geotab Marketplace to discover more fleet management technology!
Links