Based on hundreds of reviews on

GPS FLEET TRACKING
Meet the most accurate and real-time GPS fleet trackers. Now powered with industry-specific features for everyday fleet and everyday crew. Our GPS fleet tracking system is easy to use, making it easy to save. The trusted choice for 3.5 million vehicles globally.
GPS FLEET TRACKING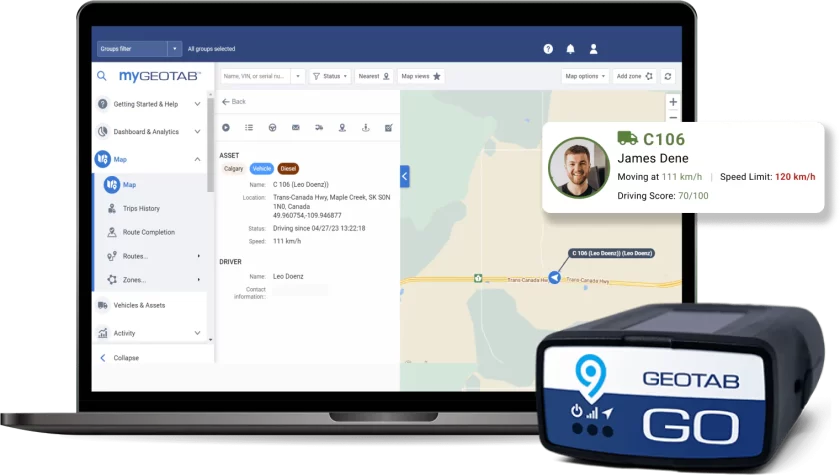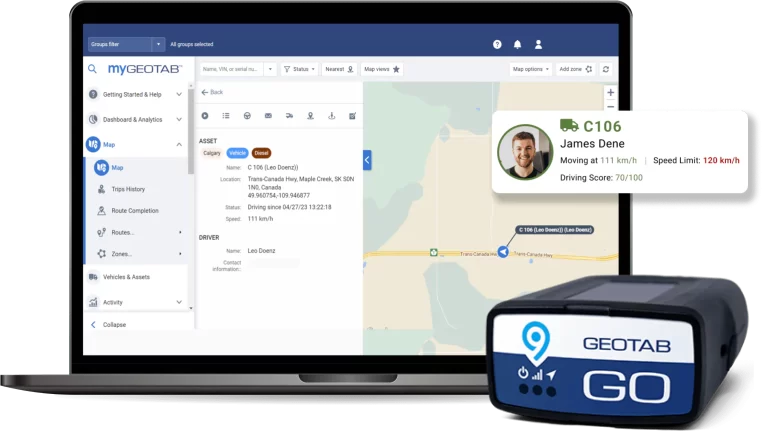 Fleet Dash camera & ai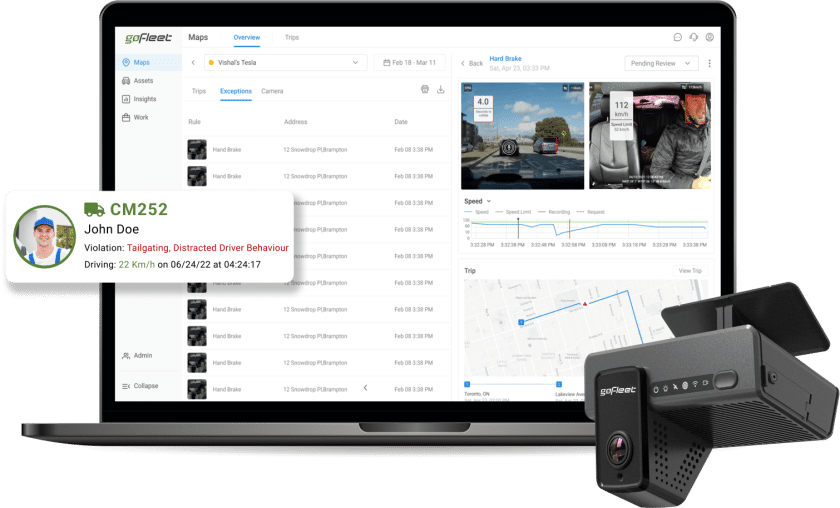 Fleet Dash camera & ai
Best-in-class intelligent cloud-based telematics platform solutions that engage the power of AI, advanced driver-assistance systems (ADAS), and Face AI to increase the safety, efficiency, and sustainability of your fleet operations on the move.
ELD & Driver apps
Comprehensive ELD solutions for organizations to automate their time tracking, reporting, and compliance management of drivers and back-office employees while making it easier for them to manage, collect, and analyze critical employee data.
ELD & Driver apps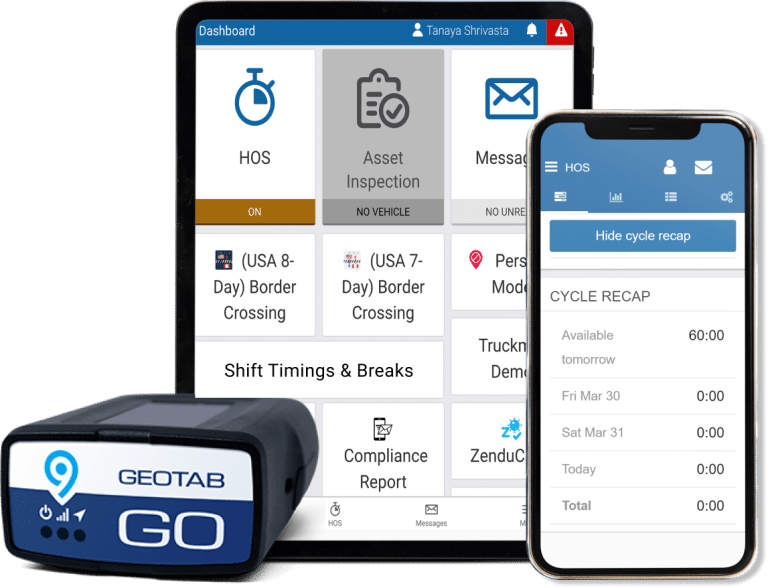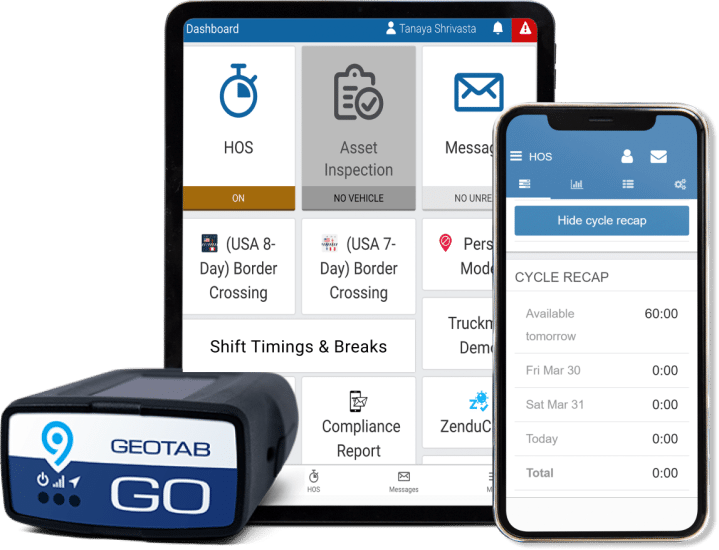 Asset monitoring & COLD CHAIN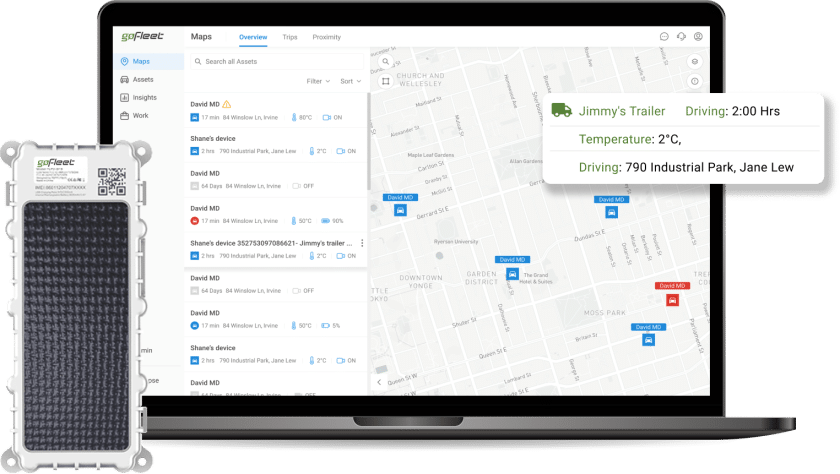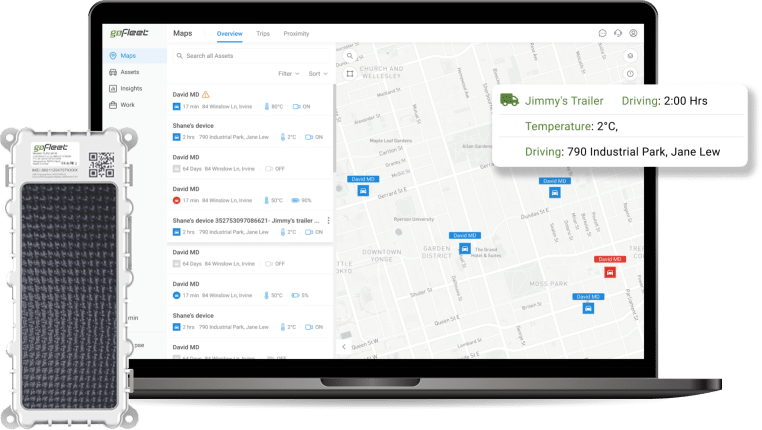 Asset monitoring & COLD CHAIN
An intelligent suite of Asset and Cold chain monitoring solutions that combines the expertise of asset tracking and temperature monitoring domains helping organizations to save on asset monitoring costs and ensure adherence to product quality standards.
Field Work management
Effectively schedule, track, and manage multiple job orders in real-time to preserve your business continuity while leaning into cost optimization. Enable managers to track field staff and asset movements across the globe.
Field Work management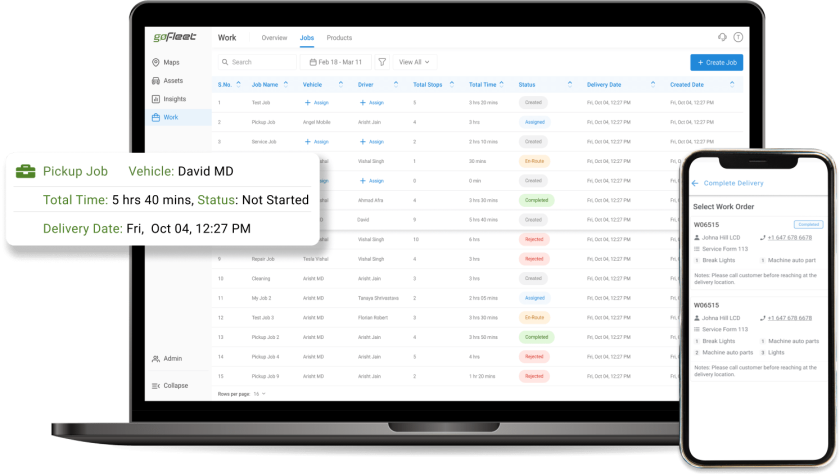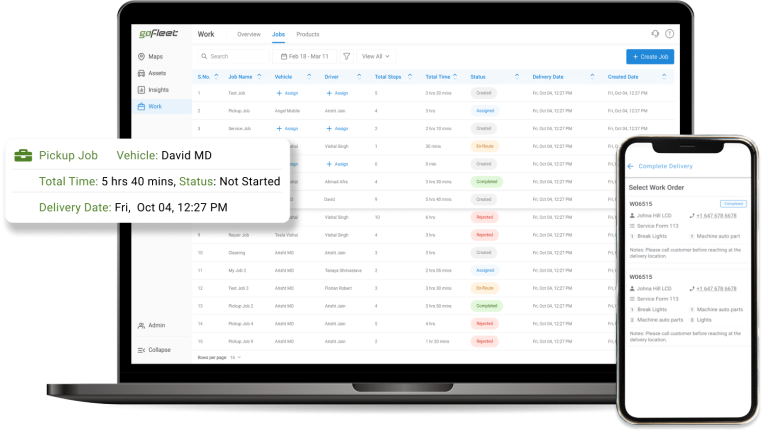 Maintenance work order management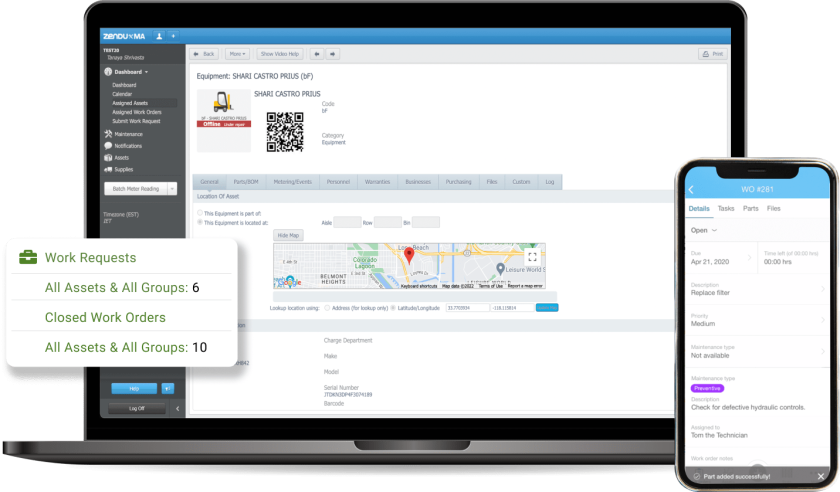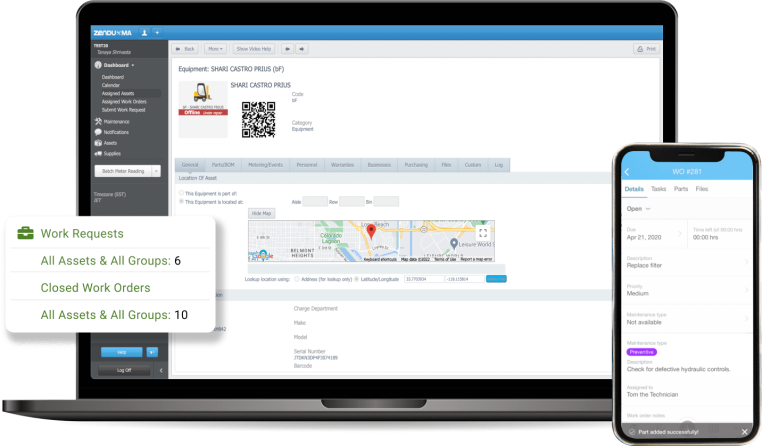 Maintenance work order management
Streamline and optimize complex maintenance work processes. Effectively track and manage all your equipment and its maintenance schedule under one roof. Access historical data, cost, parts, and inventory data to reduce downtime and improve overall efficiency and utilization
Indoor tracking & temperature Monitoring
Intelligent indoor tracking and positioning solutions that leverage a suite of Gofleet's proprietary BLE asset tracking technology with a BLE beacon to provide an advanced and accurate real-time indoor location and positioning experience for organizations with an accuracy of 50 cm.
Indoor tracking & temperature Monitoring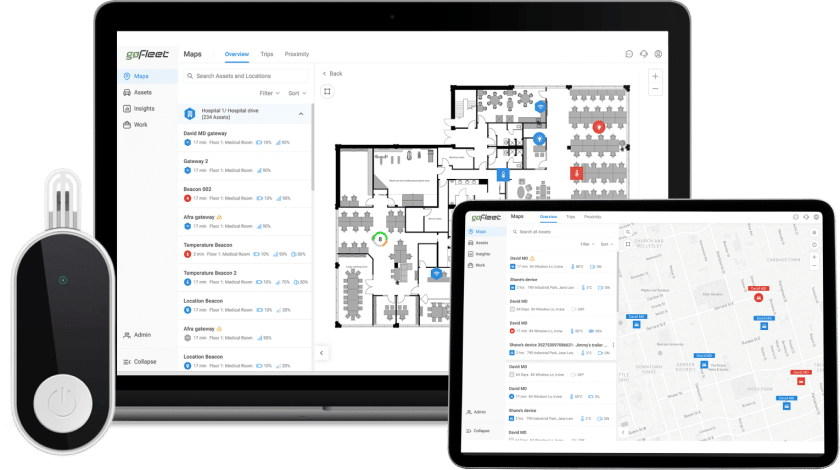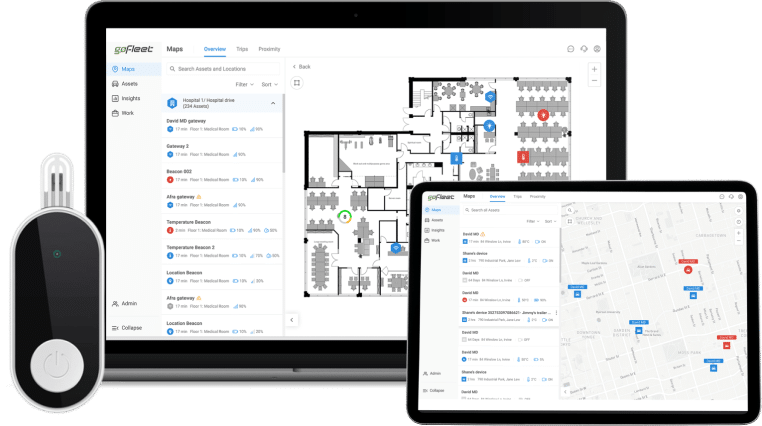 FLEET MANAGEMENT SYSTEM FOR YOUR INDUSTRY
Emergency Response Solutions
Stay ahead. Join our industry updates
Manage and Track 100+ Assets in Real Time
GoFleet has helped us to drive innovation, productivity and sustainability across our fleet operations. It has now enabled us to manage and track assets and equipment's in real-time across geographies and mitigate risks.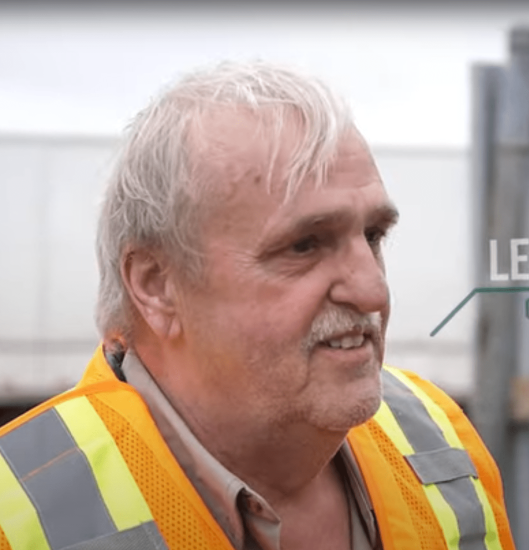 Les Anderson
Recovery Manager
Cascades Canada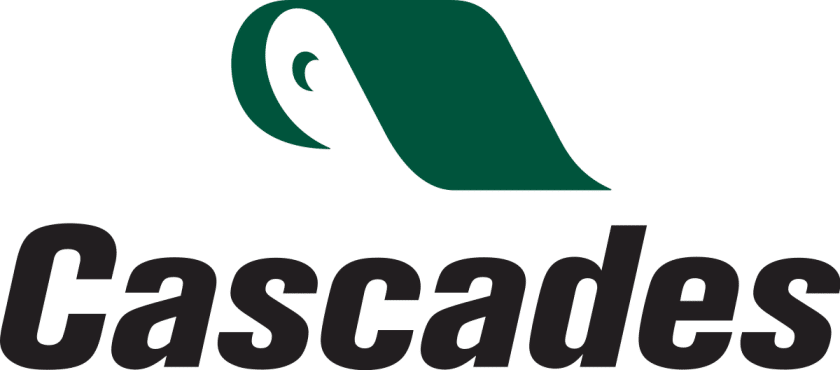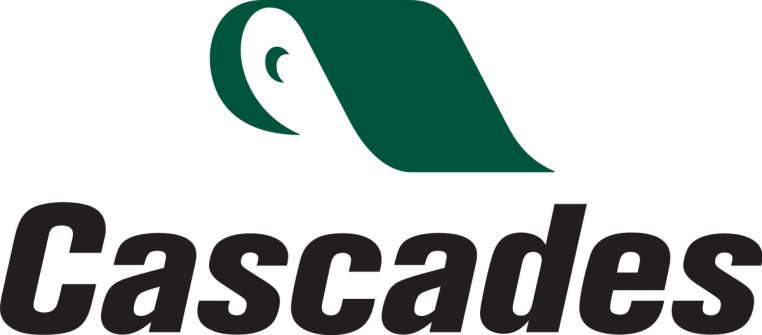 Powerful Telematics Ecosystem for Making Informed Decisions
GoFleet have helped us establish the foundation of powerful telematics ecosystem to efficiently manage our fleets and operations. The platform has enabled us to track detailed insights of our utility operations thus aiding us to make informed decisions.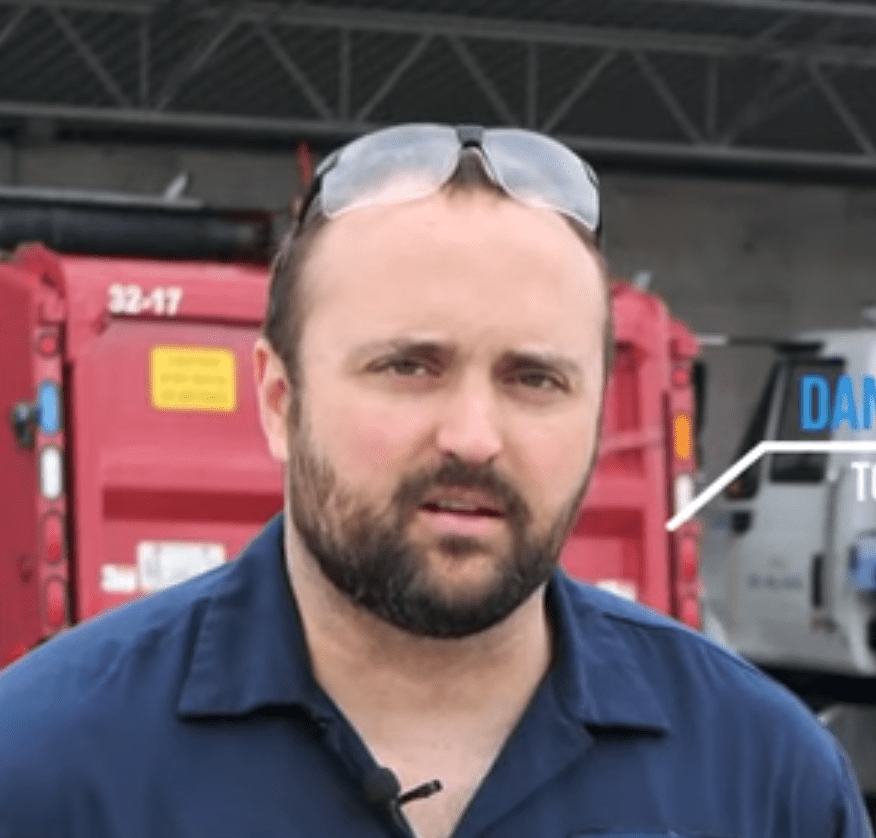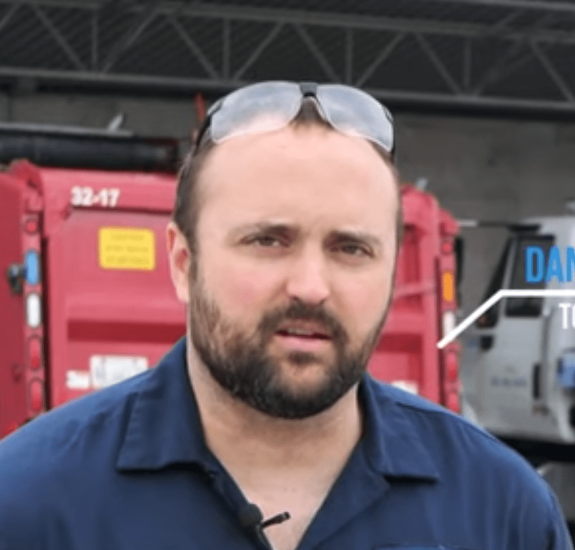 Dan Weiss
Chief Mechanic
Town Of Aurora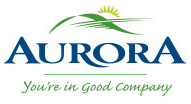 75% Increase in Efficiency for Utility Operations
GoFleet has helped us to cut down the effort required for fleet management and garbage collection operations by 75% while also being the trusted and reliable partner to accelerate our transformation journey.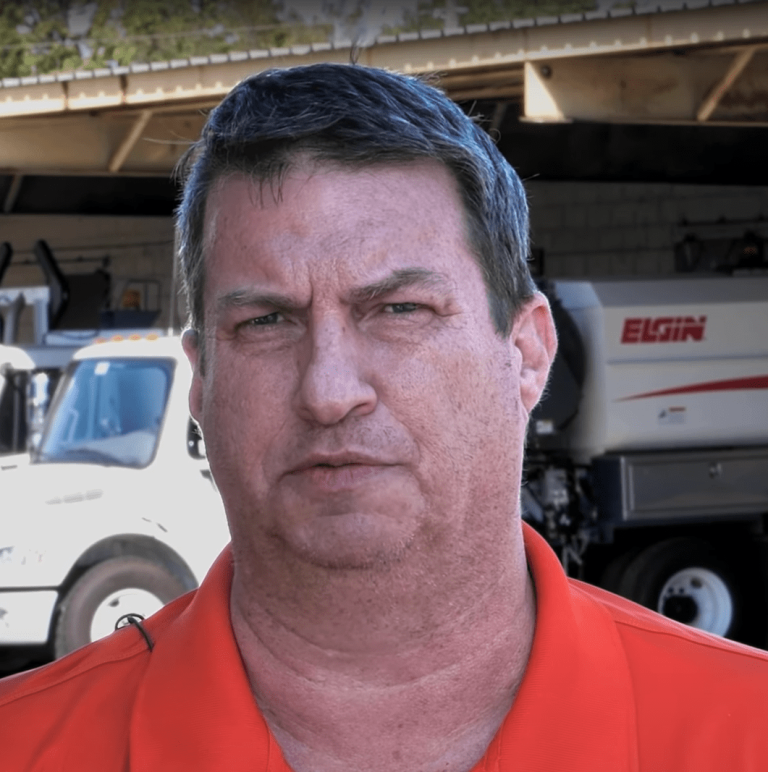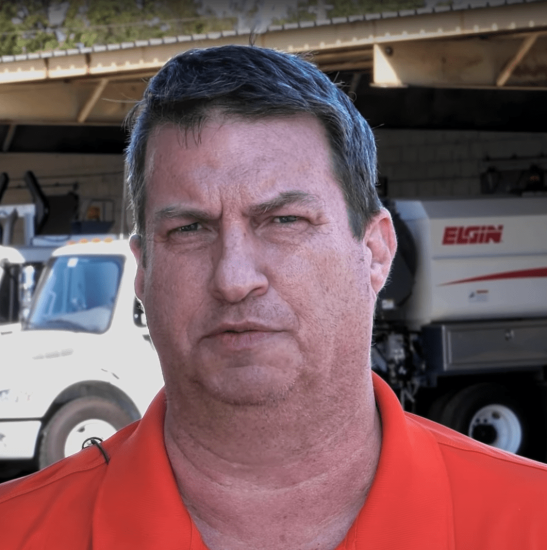 Ronnie Camtrail
Chief Technician
City of Columbus