Technology to Prevent & Stop Distracted Driving
Imagine this.
You're having a great morning. You've just left the house after enjoying some coffee and you're on your way to get some groceries. While you're on the road, you pass by another car and you notice the person inside is looking down at their phone.
Now I'm sure this situation has been observed multiple times by people who regularly drive. But this is more than just a regular occurrence and texting while driving should be taken more seriously. Sure, you could look down at a text for a second and nothing might happen. But there is a chance that your act of looking away from the road for a few seconds could end in disaster.
Worst case scenario?
Check out this short video on how a distracted driver changed lives forever by having two eyes on his cell phone instead of the road ahead.
According to the National Highway Traffic Safety Administration, distracted driving was linked to 3,450 deaths in 2016, making up 9.2% of all motor vehicle-related fatalities. So what can you do? Well, if you have a fleet you might want to look into some distracted driving solutions. GoFleet, for example, offers two solutions currently – their Driver Distraction Camera and their FleetGuardian.
The FleetGuardian Solution
FleetGuardian is for the driver who needs to stay connected and the company that is serious about safety. It's basically a tamper-proof safety box for drivers to store their phone in while they are busy driving while allowing for Bluetooth connectivity for easy hands – free communication.
It connects to a GO7 tracking device through the IOX port and can track if the drivers haven't placed the phone inside the box when the car is moving. This is a great feature that allows you to monitor if your drivers are using the boxes and if not, you can correct the issue.
Another plus to the FleetGuardian, is how easy it is to set up, since its just hardware (a box with a cable). Other solutions like apps, take some time to configure.

Driver Distraction Camera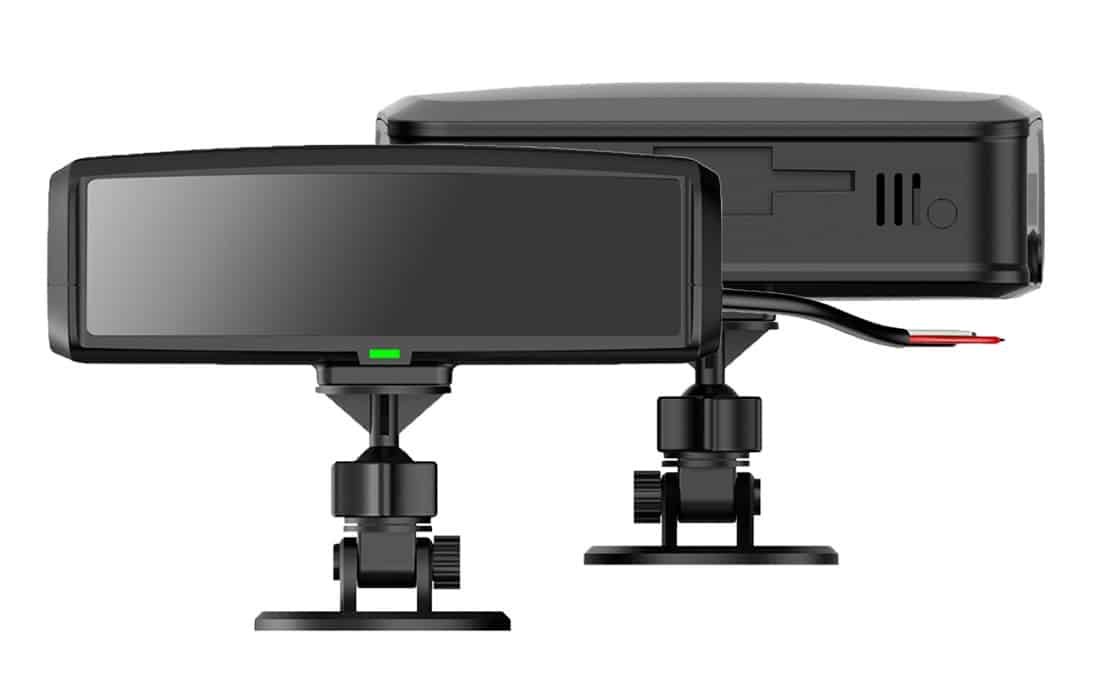 Driver Distraction Camera you say? Yes, it's real, and it is almost ready for the public to use. The ZenduCAM Driver Distraction Camera is the world's most advanced fatigue detection and driver distraction alert camera. The camera features facial recognition technology which detects when the driver is distracted (this includes alerts when the driver is texting, eating, micro-sleeping, holding a phone, yawning, and more). This amazing advancement even works in the night time due to twelve infrared LEDs. It also sounds audible alerts when it detects any distraction.
I know, crazy…
With so many options to help prevent distracted driving, I recommend investing in a solution that is right for you and your business. Whether that means a preventative solution, or protective solution – any way to keep the roads safer is always a good bet.
Check out our other blog on Distracted Driving!