Fleet Productivity Management
Increase Fleet Productivity Level
GoFleet offers many features for fleet productivity management, to help increase the productivity level of your drivers and ultimately make your business more profitable. Let's take a look at some of these features:
Real-Time GPS Vehicle Tracking
What could be more amazing than watching your vehicles move on a map in real-time? Being able to see all associated trip details, including broken rules, speed levels, and much more. Our rich breadcrumb trail tracking is a patented technology that gives you the most advanced insights available on your driver's on-road performances.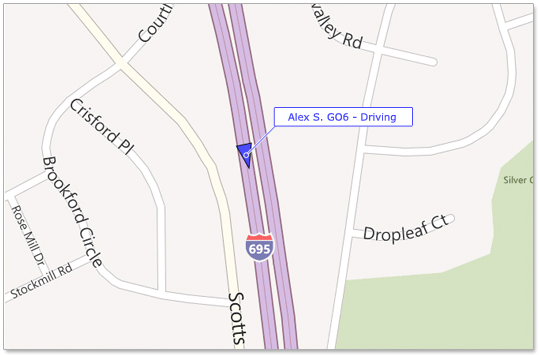 Trips and Activity Reporting
Your trips history information is stored within the software allowing you to re-create any trip at any time for any specified date. The reports give you an in-depth look at different events, such as the time spent driving vs. at customer locations vs. at the office, helping you to allocate work time accurately.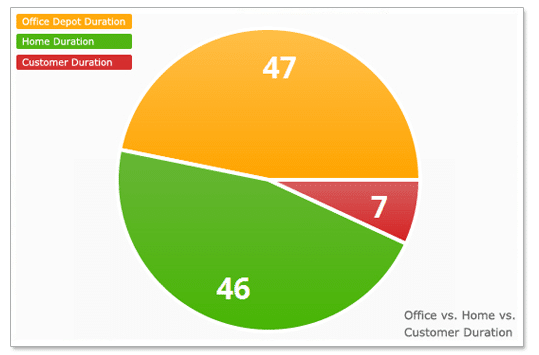 NFC Driver ID
The latest in RFID technologies have been incorporated into our software; Near Field Communications (NFC) delivers Driver Identification for drivers that need to switch between different vehicles. Driver ID allows managers to have a full view into their drivers behavior regardless of the vehicle they are driving: generate reports, rules, and exceptions by driver OR vehicle. Vehicle immobilization can be combined with driver ID; this means a valid Driver ID keyfob must be touched to the fob reader before the vehicle will start.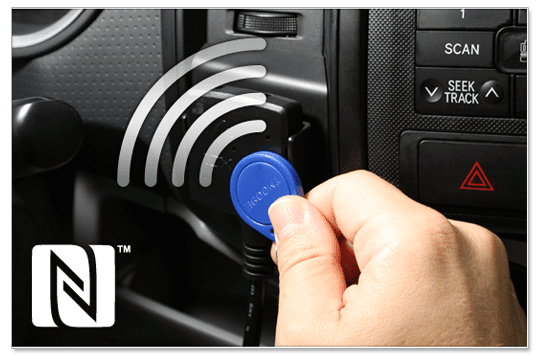 New Exception Rules
Being an innovative engineering-based organization, we are continually raising the bar when it comes to driver productivity tracking. You can set many different preferences within the software such as early leaving, late arrival, long lunch, too much office time, unauthorized home stops, and long stops during work hours.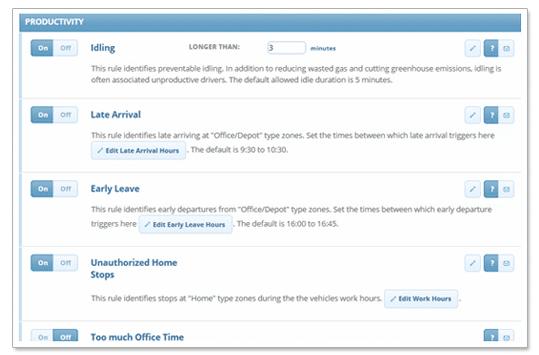 Dispatch with Garmin GPS
In partnership with Garmin, we have effectively transformed the GPS devices into powerful messaging and dispatching tools. You can send route information directly to the Garmin device which will then automatically navigate your drivers to the correct destination. Making it even easier to identify drivers, you can also set the status of drivers to 'on the job' when they arrive on site, and have the vehicle colors change on your map based on their status.
Fuel Card Integration
Developed by an integrator, the fuel card program can help you to better understand fleet expenditures. In addition to managing maintenance, safety violations, and time spent idling, you will be able to view and confirm fuel card expenditures daily.

Congregation Reporting
We offer unique reporting tools that will highlight when your drivers get together. For example, you will be able to identify drivers that are meeting for long lunches or other activities decreasing productivity.
1-888-998-1122 | [email protected]