ZenduMessenger
Send Messages to SMS, GOTALK, GARMIN & Geotab Drive from a Single Add-in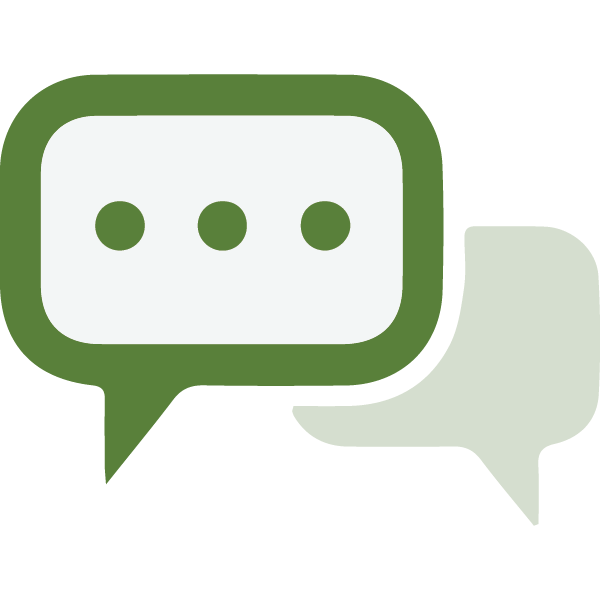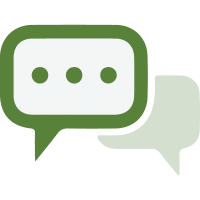 Ultimate Driver Messaging Add-in
Communication between Fleet Managers and drivers is now easier than ever before. Managers can send messages from MyGeotab to several types of driver devices all from a single add­-in to MyGeotab Central Monitoring System.

Real-Time Messaging
Messages are transmitted from the ZenduMessenger add-in to the driver devices instantly to ensure efficiency

Two-Way Communication
Fleet Managers and drivers can communicate with each other seamlessly

Fully Integrated
The add-in is fully integrated into MyGeotab and your in-vehicle devices without the need to switch apps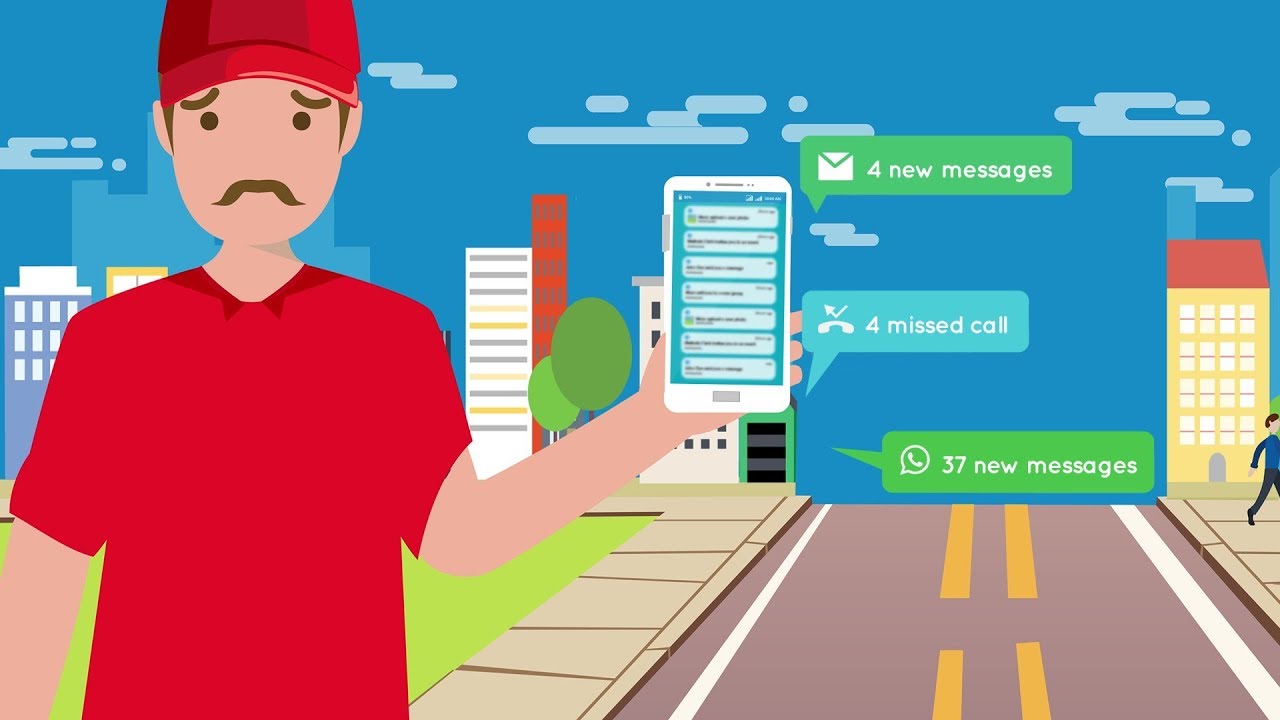 Multi-Technology Communication
Send messages to GoTalk, Geotab users, or via SMS, depending on Fleet Manager preference and what device a given vehicle is equipped with.
Book a Demo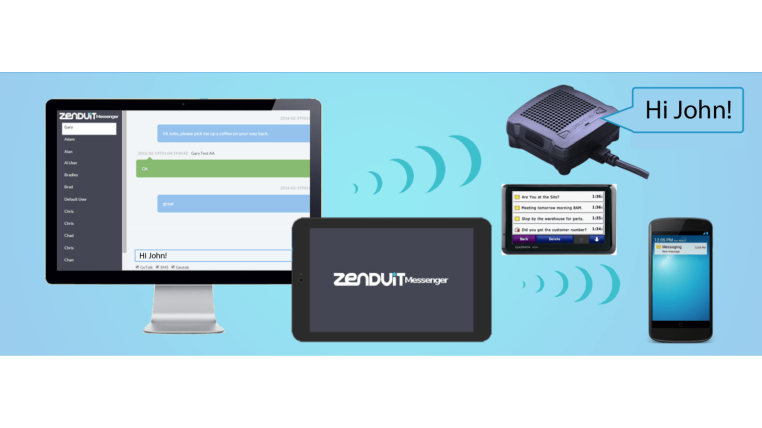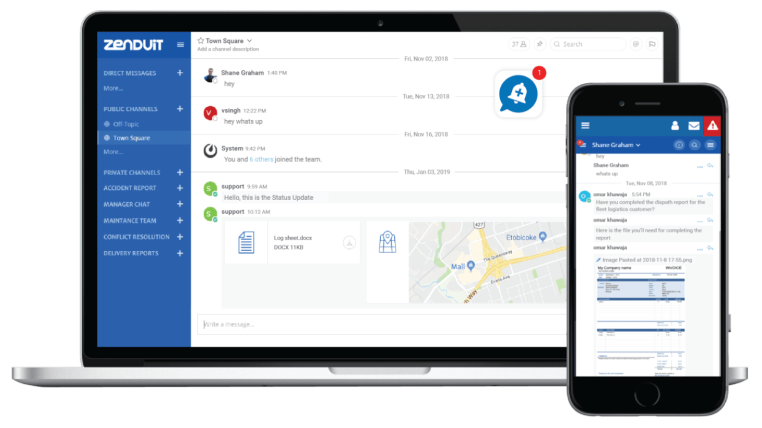 Fully-Featured Messaging
Zendu Messenger has all the features you've come to expect from a messaging service. From file uploads, smart search, and statuses, Zendu Messenger can streamline your fleet's communications.
Book a Demo
Real-Time Communication
ZenduMessenger provides two-way communication where Fleet Managers can communicate to drivers via MyGeotab and drivers can reply using their in-vehicle communication device.
Book a Demo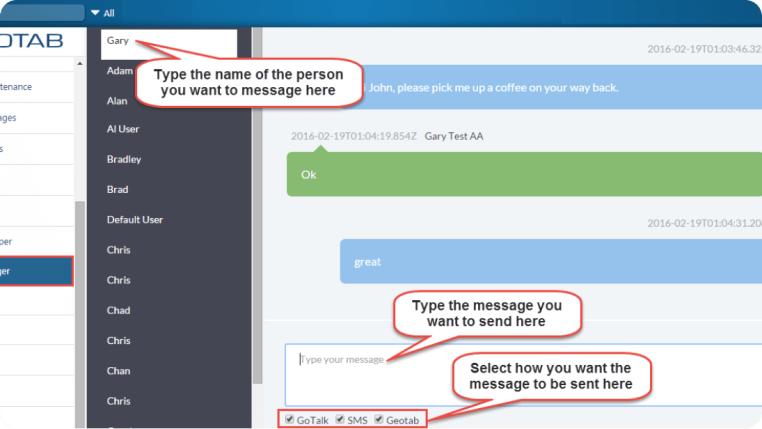 How it Works
Communication is simple with ZenduMessenger.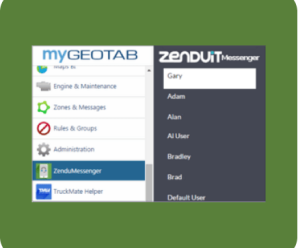 01 - Selection
Select ZenduMessenger from the left MyGeotab menu, then select the name of the user you want to message.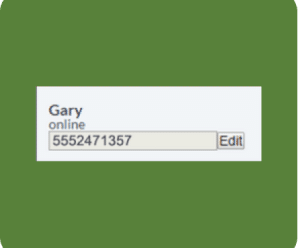 02 - Check
Check that the number listed is correct. If it is wrong, simply click "edit", enter the right number, and hit "save".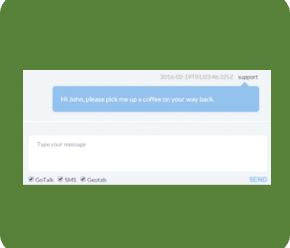 03 - Send
Select the device you want to send your message to, write your message, and send.
Technical Features
Easy to Use
ZenduMessenger contains a simple and familiar user-interface.
Centralized Communication
Avoid the headache of using multiple apps to message your drivers.
Improve Fleet Management
Contact your drivers when they are inside and outside of their vehicles to ensure that your operation runs smoothly.