Maintaining an efficient fleet management system is key to keeping your vehicles on the road and your business running smoothly. From fuel efficiency to vehicle wear and tear, there are so many variables to consider that the maintenance of your fleet can seem daunting.
However, by regularly monitoring the metrics offered by key performance indicators (KPI), you can quickly identify and address issues before they become major problems. Here are the top 10 KPIs for managing your fleet maintenance more efficiently.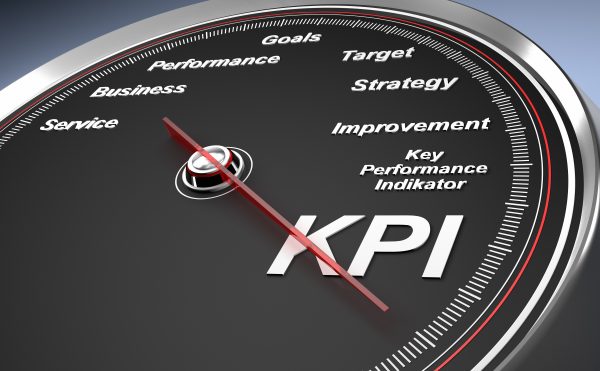 Reduce Fuel Costs and Emissions
Fleet managers face a constant challenge to reduce fuel costs and emissions while maintaining a safe and reliable fleet. A key performance indicator for driving more efficient fleet maintenance management is reducing the amount of fuel used by your fleet. There are many ways to achieve this goal, but some methods are more effective than others.
One way to reduce fuel costs and emissions is to keep your fleet in a state of good repair. This means fixing any broken or malfunctioning parts as soon as possible. A well-maintained fleet uses less fuel, which reduces emissions. Regular maintenance also helps prevent breakdowns, which can cause costly delays and have a negative impact on your business' performance.
Another way to reduce fuel costs and emissions is to choose the right vehicles for your fleet. Consider the types of trips your vehicles will be performing and select the fleet that is suited to those tasks.
Finally, fleet managers can also reduce fuel costs and emissions by using smart driving techniques, including consolidating trips, avoiding excessive idling, and using the right gear for road conditions.
Improve Driver Safety
One major key performance indicator for more efficient fleet maintenance management is improving driver safety. By reducing the number of accidents and incidents on the road, companies can save money on repairs, insurance and downtime for their vehicles.
Some ways to improve driver safety and, in turn, fleet maintenance management include:
Training drivers on safe driving practices. This can include how to handle a vehicle in different types of weather conditions or how to respond to unexpected situations on the road.
Installing safety features in vehicles, such as collision avoidance systems or lane departure warnings.
Encouraging drivers to take breaks regularly and get enough sleep. This will help them stay alert while behind the wheel and reduce the risk of getting into an accident.
Monitoring driver behaviour and providing feedback. This can help identify issues early on before they lead to accidents.
Enhance Customer Service
Average response time measures the amount of time it takes for a service technician to respond to a customer request. Reducing the average response time can help improve customer satisfaction levels and instill faith in your business.
Another measurement is customer satisfaction rate, which identifies the percentage of customers who are satisfied with the service they receive. Improving the customer satisfaction rate can help improve retention and generate revenue.
By tracking and measuring these KPIs, organizations can identify areas where they need to make improvements and take the necessary steps to improve their fleet maintenance management process.
Optimize Fleet Maintenance Schedules
There are a number of KPIs that you can use to optimize your fleet maintenance schedules. One of the most important is vehicle uptime. By ensuring that your vehicles are in service as much as possible, you can improve overall fleet efficiency.
By optimizing your maintenance schedules, you can improve vehicle uptime and reliability, while reducing the overall cost of ownership for your fleet.
Finally, by ensuring that your vehicles are reliable, you can minimize the number of unexpected breakdowns and keep your fleet running smoothly.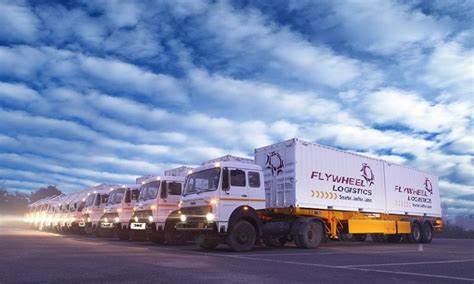 Minimize Vehicle Downtime
The best way to manage fleet maintenance is by minimizing vehicle downtime. This can be done by tracking key performance indicators such as mean time to repair (MTTR). This measures the average time it takes to repair a vehicle after it has gone down. The lower the number, the more efficient your fleet maintenance management is.
Other KPIs that can help you manage fleet maintenance include vehicle availability and vehicle utilization. Vehicle availability measures the percentage of time a vehicle is available for use, while vehicle utilization measures how often a vehicle is used.
Reduce Inventory Costs
One way to reduce inventory costs is to drive more efficient fleet maintenance management. By taking a proactive approach to fleet maintenance, businesses can avoid unnecessary repairs, keep vehicles on the road longer, and save on inventory costs.
Lower Vehicle Maintenance Costs
There are a number of ways that you can lower your vehicle maintenance costs and drive more efficient fleet maintenance management. One key way is to track your vehicle maintenance KPI. Some of the most important KPIs to track include:
For example, vehicle repair costs measures how much money you are spending on vehicle repairs. The lower the amount, the more efficient your fleet maintenance management is.
Technician Productivity
Fleet managers must track technician productivity in order to ensure that vehicles are being maintained efficiently and cost-effectively. Productivity tracking can help identify inefficiencies and areas where technicians could improve their efficiency.
Some of the more common KPIs to measure technician productivity include:
Number of vehicles serviced per technician per day
Percentage of vehicles serviced within the manufacturer's recommended time frame
Number of work orders completed per technician per day
Percentage of work orders completed on time
Enhance Driver Productivity
By tracking driver productivity, you can reduce wear and tear on vehicles and improve the overall safety of your drivers. Some important KPIs to track in fleet maintenance management include:
Driver productivity, measured in terms of miles driven per hour, or number of deliveries made
Vehicle uptime, or the percentage of time that vehicles are in use compared to the total time they could be used
Maintenance costs, including both routine and unexpected repairs
Fuel efficiency, measured in terms of miles per gallon or liters per kilometer
Number of accidents or incidents, measured through safety reports and insurance claims
Overall Equipment Effectiveness
It's important to track the effectiveness of your fleet maintenance management system with an Overall Equipment Effectiveness (OEE) KPI.
OEE measures how effectively your fleet maintenance management system is operating. It takes into account the availability, performance, and quality of your vehicles. By tracking OEE, you can identify areas where your fleet maintenance management system needs improvement and make changes that will improve its overall effectiveness.
There are a number of factors that can impact OEE. Some of the most important include:
The availability of vehicles
The performance of vehicles
The quality of vehicles
All of these should be considered when tracking OEE. By doing so, you can get an accurate picture of how well your fleet maintenance management system is performing and make the necessary changes to improve its efficiency.
By understanding the key performance indicators that are most important to fleet management, you can focus your time and resources on improving those areas. This will help you achieve better results for your business and improve your bottom line.