From cars to commercial fleets and everything in between, there isn't a vehicle in production that couldn't benefit from a dash cam solution. But what is the best dash cam for fleets?
The road can be a dangerous and precarious place; new and emerging dash cam technology makes transportation safer for drivers, passengers and fleet managers.
Dash cam strategies significantly improved this past year, right alongside improved driver safety records. Fleet navigation strategies and capacities likewise increased dramatically, allowing businesses of any size to thrive in this globalized world.
AI technology also took a quantum leap forward this past year.  While we're not yet at the stage of employing a fleet of fully autonomous vehicles, AI has revolutionized and streamlined the fleet industry, from fleet management software to dash cam technology like Smart Witness.
Imagine having the capture and retrieval capacity to provide diagnostic engine data and maintenance servicing reminders—long before a vehicle breaks down. Or the video capacity and resolution to show conclusive evidence exonerating drivers falsely accused of causing accidents.
What if it were possible to give driver safety alerts in real-time, helping prevent accidents, reduce drowsiness, or warn of tailgating—even at night? Try to picture fleet operations managers receiving video alerts triggered by any range of incidents—immediately, rather than waiting for formal accident reports or written tickets.
Who knew that by 2022 command centres could conduct virtual ride-alongs or in-cab coaching, record training sessions, detect unsafe behaviours and reward safe drivers in real-time?
That's the beauty of dash cam technology today: All of these leaps in fleet operation strategies are actually here. From AI-equipped dash cams to infrared technology, 2022 is going to make smart fleets wiser, safer, and more automated.
Here are what the smarter fleets are focusing on this year.
2022 Dash Cam Wish List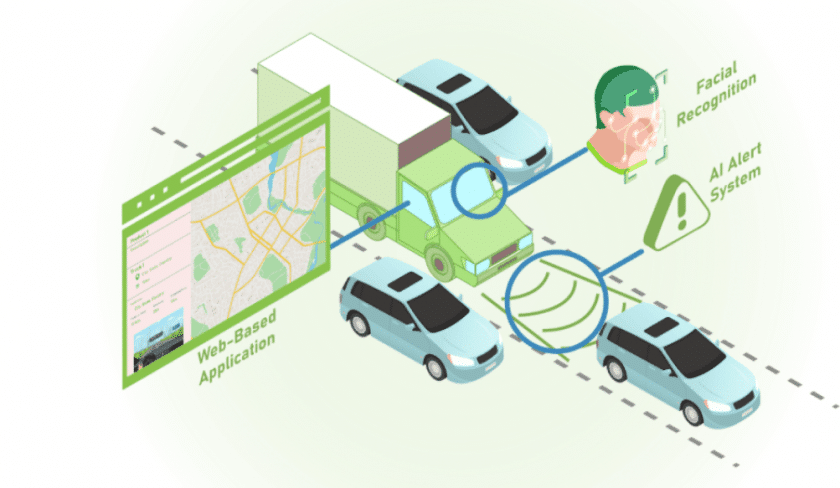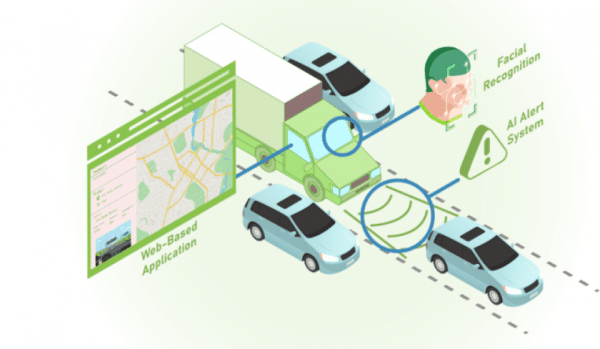 As the world becomes ever more interconnected, dash cam digital technology strategies are providing more peace of mind than ever before. Emerging trends for the upcoming year give fleets an advantage over every generation that came before.
Thermostat sensors in commercial transportation vehicles now provide temperature readings once a minute.
Multi-camera solutions for armoured trucks and emergency vehicles mean command centres can now receive live stream of both the driver and contents in the back of the vehicle.
Delivery vehicles and ride shares now have facial recognition software to authorize driver use, or log in route details.
Fleet managers, command centres and anyone hurrying on the road are sure to benefit from the following vast technological improvements—coming to a fleet near you.
Improved Driver Safety
When digital dash cam technology first came about, drivers were wary. But given the remarkable evolution of responsive navigation and its impact on road safety, drivers soon began requesting this emerging technology as an added protection for them on the road.
Technology like MobilEye 560 continuously scans the road ahead to analyze driving patterns and speeds, warning drivers of potential collisions or other road hazards.
MobileEye and Samsara AI dash cams also come equipped with infrared LED and low light camera video recording capability, allowing for clear night vision.
The ZenduCam multi-camera solution provides drivers a microphone and a panic button to reach fleet managers in real-time.
Reduced Vehicle Incidents
Avoiding collisions and offering warning alerts in critical situations can make the difference between life and death on the road. GoFleet's integrated 5-Driver Assistance warns of pedestrian and cyclist collisions, speed limit indications, lane departure warnings, harsh breaking and more.
ADAS, or Advanced Driver Assistance Systems, have become a leading industry trend due to their ability to prevent accidents. For example, MobileEye uses ADAS technology to warn of objects ahead, tailgating, even distracted driving. When it comes to road safety, every bit helps.
Incident-based reporting now allows dash cams to filter the footage surrounding an accident or event, and automatically stream it to the fleet command centre. No longer will fleet managers have to review hours of footage to localize an event. Today, that tedious task is fully automated.
Improved Driver Training
GoFleet's seamless integration of emerging dash cam technologies allows real-time alerts, so drivers are warned before accidents happen.
Alerts are sent immediately after an event—such as crossing a lane boundary or tailgating—and received within a few tenths of a second.
Automated reports—on individuals or entire fleets—provide detailed driver scorecards and can even measure safety improvements over the life of your drivers.
Driver safety software can even be 'gamefied,' allowing for healthy team competition that makes road safety more engaging and fun. For example, Drivewyze rewards hard-earned driver safety scores by offering bypass opportunities at inspection sites and weigh stations.
Seamless Integration
GoFleet's future-focused vision has stayed miles ahead of emerging technology, allowing for a seamless integration of customizable platforms loaded with the best features available to fleets in the new year.
Better data and vastly improved interconnectivity has allowed GPS tracking solutions such as GeoTabs to be paired with emerging dash cam technology. This gives fleets the following capabilities:
Connecting to a vehicles engine to provide ongoing diagnostic codes, engine data, fuel use and more, under any weather condition, anywhere on Earth.
Compliance rules, such as the ELD mandate, are merged into the navigation software so driver logs are automatically registered, and driving hours compared against regulation hours.
Timecard reports, detailed diver records, real-time streaming dash cam footage, video incident management solutions, even requisition sign-off forms can all be automated by triggering digital signatures or electronic logs, with encryption features for data security.
Streamlined and simplified, automating paperwork (and guesswork) means that the daily administration of fleet operations has become a less onerous task, allowing managers to focus on what matters most.
The Best Dash Cam for Fleets: Strategies
With the many recent advances in smart dash cam technology, the selection process can be daunting. There are dual-facing dash cameras, wireless cameras, rear-view mirror dash cams, even multi-camera devices that employ backup cameras—just in case.
GoFleet can help you integrate your required services with the right dash navigation system platform.
Dash cams in 2022 are powered by an ever-growing number of sources, including wireless, GPS, Bluetooth, lithium batteries and even solar-powered sensors. The sky is now, quite literally, the limit.
Before committing to any dash navigation system, fleets are strongly recommended to seek the advice of telematics experts. Our GoFleet advisors offer free trials and live demonstrations, so your team can effectively evaluate different dash-cam options in live action.
There is no 'one size fits all' to fleet monitoring. Like any good diagnosis, the trick lies in being laser focused on individual needs, then adjusting the available technology appropriately to effectively measure and support the impacted operation areas.
With that said, our experts, designers and engineers are excited to recommend the following next-generation top-rated dash cams for fleet vehicles and cars in 2022.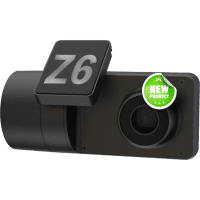 This GPS active dash cam provides real-time video and advanced AI technology, with audio-visual alerts, analytic reporting of unsafe driver behaviour, driver coaching capability, even 'panic button' video alerts from drivers in the event of an incident.
Live video footage can record incidents both day and night, and exonerate your drivers from false accusations or accident liability.
Features include:
HD Recording Support: 1080p high-definition footage
Facial AI: Detects distracted or drowsy driving
Real-time Coaching: Contact drivers remotely to provide live training on the road
Supports Remote Retrieval & Streaming: For critical recorded events; know your company's liability within minutes
All-in-one Coaching Dashboard: Insights enabled for fleet managers and drivers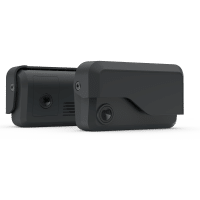 The beauty of this wide-angle, full HP 1080p HDR video camera with infrared LED for night vision is simple: they've thought of everything. This intelligent dual dash cam combines internet-connected cameras with cloud-based software and real-time visibility.
It helps your team coach drivers in real-time by using AI detection of unsafe or distracted behaviours, helping prevent accidents, litigation and preventable losses.
Features include:
Real-time Visibility: Live video streaming, accident retrieval, and distracted driving detection
Optimize Dispatch Routes: Custom dashboards and reports for managers to monitor GPS locations and driving behaviour
Stay Connected with Live Updates: Data, security and privacy that is GDPR compliant and are monitored 24/7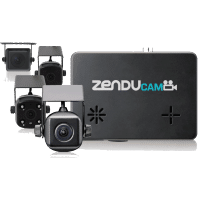 This intelligent, next-level dash cam unit has multiple camera inputs for the same device, connecting up to 4 cameras in a single vehicle. This solution also comes equipped with a panic button, GPS receiver, microphone, 3-Axis G-Sensor, all translating into 360-degree visibility and real-time footage of driving events.
This solution is available for Android or iOS platforms, and the cloud.
Features include:
360-Degree Visibility: Connect up to 4 cameras to reduce blind spots and view live HD footage at any time.
Set Rules & Alerts: Get real-time footage of driving events triggered by defined rules in the Geotab telematics solution.
View Footage Anywhere, Anytime: View events on a smartphone or tablet. Available on Android and iOS platforms.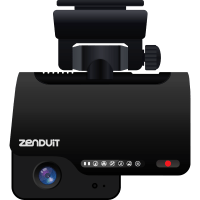 ZenduCam AD Plus
The ZenduCam AD Plus continuously captures video events using AI and Advanced Driver Assistance Systems (ADAS) functionalities, so you can review incidents in real-time and conduct driver coaching on the go. This solution integrates seamlessly with popular fleet management platforms (such as Trax and Geotab) to provide a holistic overview of your fleet.
Features include:
This driver-facing camera has facial AI recognition to authenticate drivers and detect risky driving behaviour.
This plug-n-play 3-channel dash camera allows for easy installation, no technician required.
The AD Plus supports live video streaming, so you can upload video playback and crucial events in real-time.
Receive notifications of all critical road and driver-facing events with harsh driving detection.
ADAS means your drivers can prevent accidents before they happen.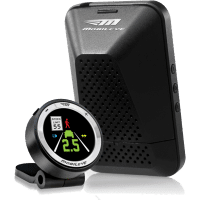 Mobileye was designed with one priority in mind: Protecting the driver. It uses a single forward-facing camera that scans the road ahead, providing the driver with critical safety feedback in real-time.
Features include:
Prevent Collisions: Mobileye's collision avoidance system warns drivers of potential hazards in real time with audio and/or visual warnings.
Stay Connected: Receive critical real-time alerts on your smartphone, in addition to the EyeWatch that is included with the system.
Night Vision & Weather Resistance: Works in all weather conditions and has night vision capabilities for accident avoidance in any situation.
Used in conjunction with Geotab integration, transmission of alerts and video footage of the road are captured and sent, all under one operating system equipped with IHC analog output.
Mobileye provides five different Driver Assistance warning mechanisms:
Pedestrian Collision Warning (PCW)
Forward Collision Warning (FCW)
Lane Departure Warning (LDW)
Headway Monitoring and Warning (HMW)
Speed Limit Indication (SLI)
Get Smart
Despite the speed with which technology evolves, GoFleet dash cam solutions keep the pace, making it easier for fleets to optimize.
The coming year is sure to lower insurance premiums and preventable thefts by protecting fleet management agencies and drivers.
Smart dash cam technology frees fleets and drivers from false claims, preventing needless accidents and helping fleets stay in compliance.
Despite current global supply chain issues and derailed logistics, our integrated dash cam solutions will keep you ahead of any curve—even helping measure and lower fuel maintenance costs.
GoFleet's quick response and expert flexibility will help ensure your fleet stays robust. Schedule a demo and see what GoFleet can do for your business.