ZenduWork
Paperless work order management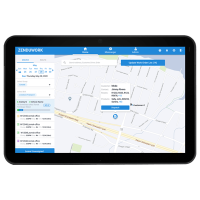 Intelligent Dispatching Software
Access all of the tools you need from ZenduWork. With just the click of a button, you can create work orders with personalized forms, create routes for any of your drivers, and assign work orders to routes.

Streamline Work Orders
An all-inclusive platform used for every step of the work order management process

Optimize Dispatch Routes
Plan your routes effectively and increase dispatch efficiency

Stay Connected with Live Updates
Use instant messaging and see live fleet data for increased visibility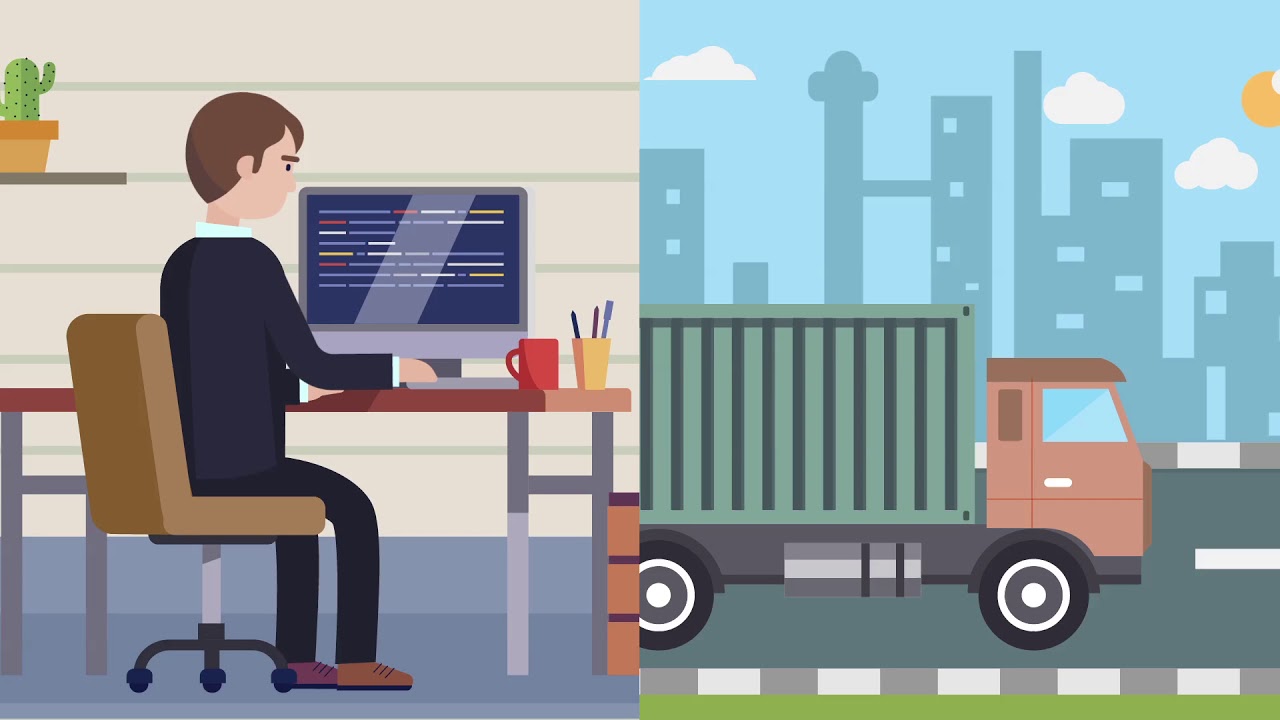 Easily Dispatch
View dispatched driver information at a glance when reviewing work orders. See their location on a map, the anticipated route the driver will be taking, as well as route completion information.
Start Dispatching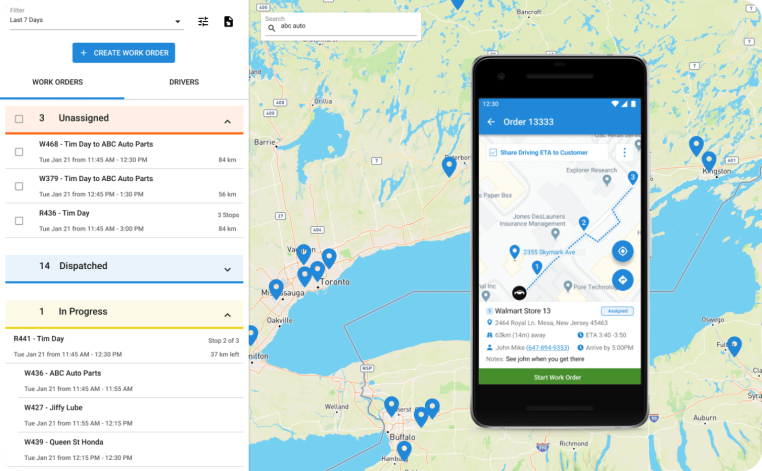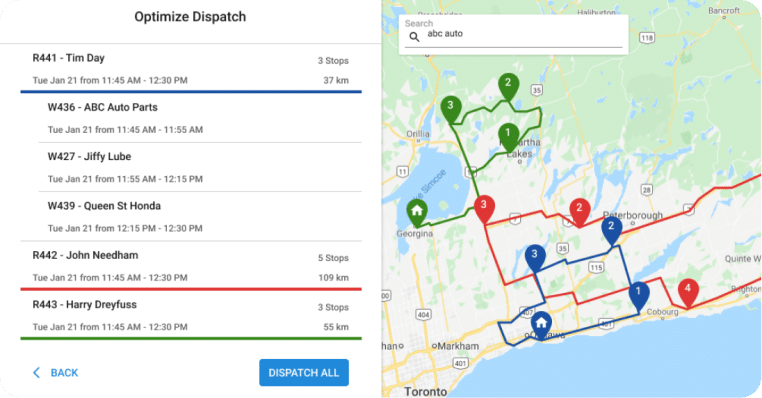 Save Fuel and Time
Don't waste time organizing and planning a driver's route. With one click of a button, you can optimize any drivers route to make sure they complete their work orders as quickly and efficiently as possible.
Optimize Your Route
See Everything at a Glance
If your drivers already have smartphones, there is no additional hardware needed. Simply install the fleet tracking app on their phones and start running a more efficient fleet!
Book a Demo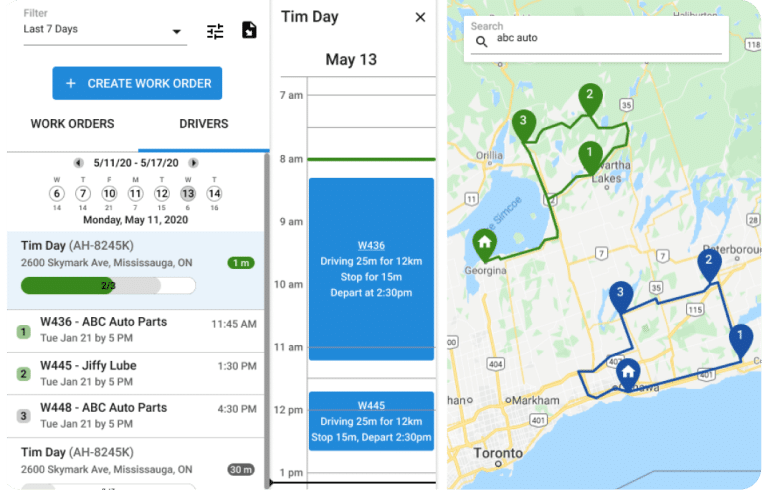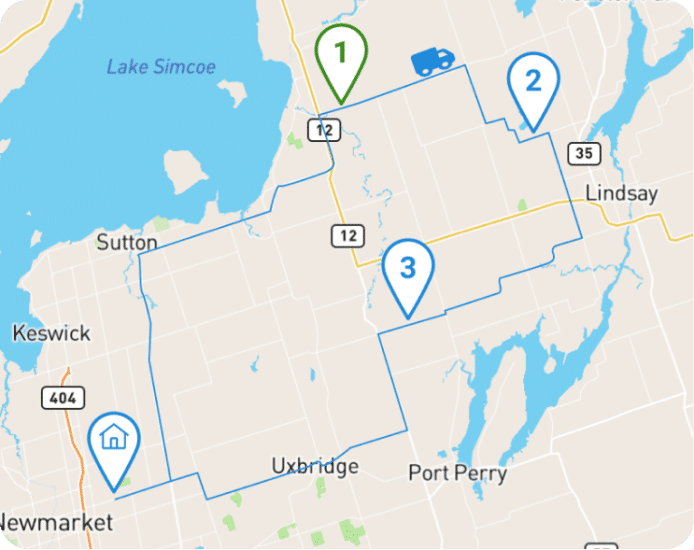 Follow Your Drivers, Anywhere
Track vehicle and worker activity in real-time anytime, anywhere in real-time. Know where your drivers are 24/7 to increase productivity and revenue.
See this Live
Custom Form Builder
Build custom forms in ZenduWork so you can ensure that drivers are completing routes properly and all required information is collected each time.
Book a Demo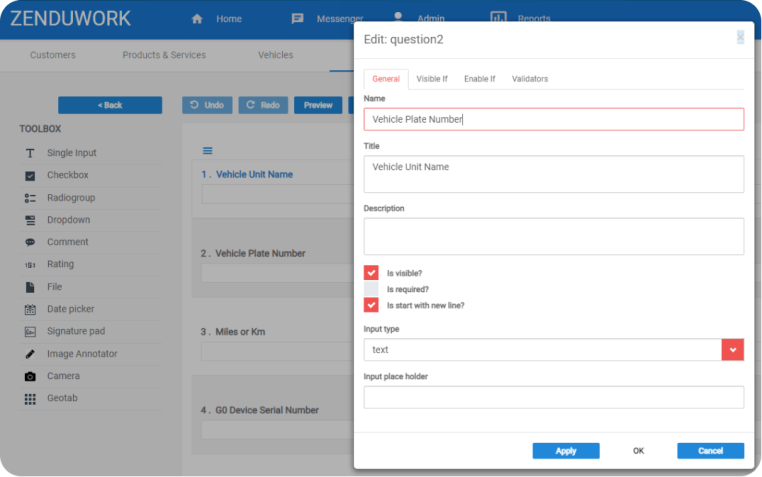 How it works?
Here's how you can streamline your Work Order Management Process.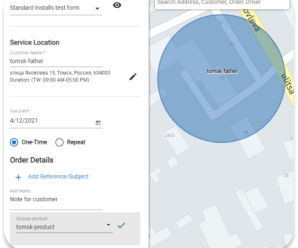 01
When you receive an order, create a custom form or use an existing form . Assign to a driver and a route.
02
Dispatched driver gets a notification. See their location on a map, the route, and route completion information.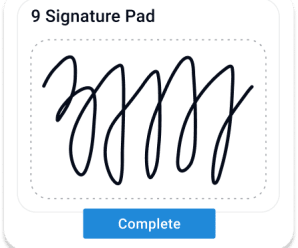 03
Invoice clients ASAP after a work order has been completed and auto-notifications sent to the dispatcher.
Documentation