Times are changing, and many businesses are learning that they have to adapt in order to stay profitable. With social distancing and business closure regulations relating to the COVID-19 pandemic beginning to lift slightly for some sectors, many business owners are finding that they need to remain creative to begin operations again. With the need to limit physical interaction still required, many businesses are turning to telematics to set up for home deliveries. 
Why The Spotlight Is On Home Deliveries 
As previously mentioned, many businesses are turning to incorporate home deliveries into their operations. This is largely due to the inability to operate as usual because the coronavirus pandemic has required the public to partake in social distancing to reduce the spread. As a result, businesses were provided two options. Either they could momentarily close their doors until the government feels as though it's safe for them to operate as usual, or they could implement new home delivery and/or curbside pickup options to remain profitable. With the pandemic continuing, many are finding that keeping their doors shut is not an option so they must adjust their operations – specifically to offer home deliveries.
Below we discuss not only the tools that can allow businesses to succeed while implementing home deliveries, but the ways that businesses are getting creative with this. 
Home Deliveries – Who Can Do It? 
Home delivery services may seem daunting to those who are not used to offering it, but it should not be feared. Currently, there are numerous businesses who are embracing home deliveries and are finding new ways to cater to their customers who are choosing to stay home and keep outings limited.
Brick And Mortar Or Specialty Stores
Depending on how the business was run previous to COVID-19, many brick and mortar businesses may already offer some form of delivery. However, those who did not have this offering before are quickly learning that incorporating an inventory and e-commerce platform is essential to continuing operations when consumers are choosing to stay home or limit shopping outings. By remotely working with tech-businesses to adjust websites, product images and inventory, brick and mortar as well as specialty store owners are finding that home delivery is possible once they find a reliable way to transport products. 
Food And Beverage Businesses
As one may assume, the food and beverage industry has been struggling to find their way after restaurants and cafes were ordered to close. However, with applications like UberEats, many restaurant owners are still able to provide food and drinks (even alcoholic beverages) to the public! In fact, this need for delivery has even inspired restaurants that can't afford the fees of food delivery apps to employ delivery personnel to deliver orders that are taken over the phone or online. 
Consignment Stores 
Consignment stores are also finding new ways to run their businesses during this time. Specifically, by creating websites and incorporating e-commerce platforms to allow for owners to upload images of consignment clothing to allow customers to not only purchase online, but have it delivered to their home without contact. This idea being similar to many big-name clothing stores who have offered online shopping and home delivery for years. 
How To Use Telematics To Set Up For Home Deliveries 
There are many good ideas listed above in how unique businesses are finding ways to cope with running a contactless business during the COVID-19 pandemic. But apart from implementing e-commerce platforms, how can delivery services be run and properly managed? The answer is this: telematics solutions. Below we discuss how business owners can successfully use telematics to set up for home deliveries.
Completing Deliveries With Dispatching Solutions 
When it comes to using telematics to set up for home deliveries, if businesses are unable to use a mailing service, they will need to dispatch drivers to make deliveries. In cases that require an overwhelming number of orders or orders that span across a large geographical area, it's critical that businesses use a dispatching solution. Using a dispatching solution can help business owners better manage their team in terms of who is completing which deliveries and what their routes will be so operations are optimized. 
Dispatching solutions like ZenduWork are great for businesses who are required to have more than one driver delivering orders as it organizes exactly where the driver is going, where they are in real-time, as well as order updates. Meaning, you'll always know how your deliveries are going so you can even notify your customers about their order.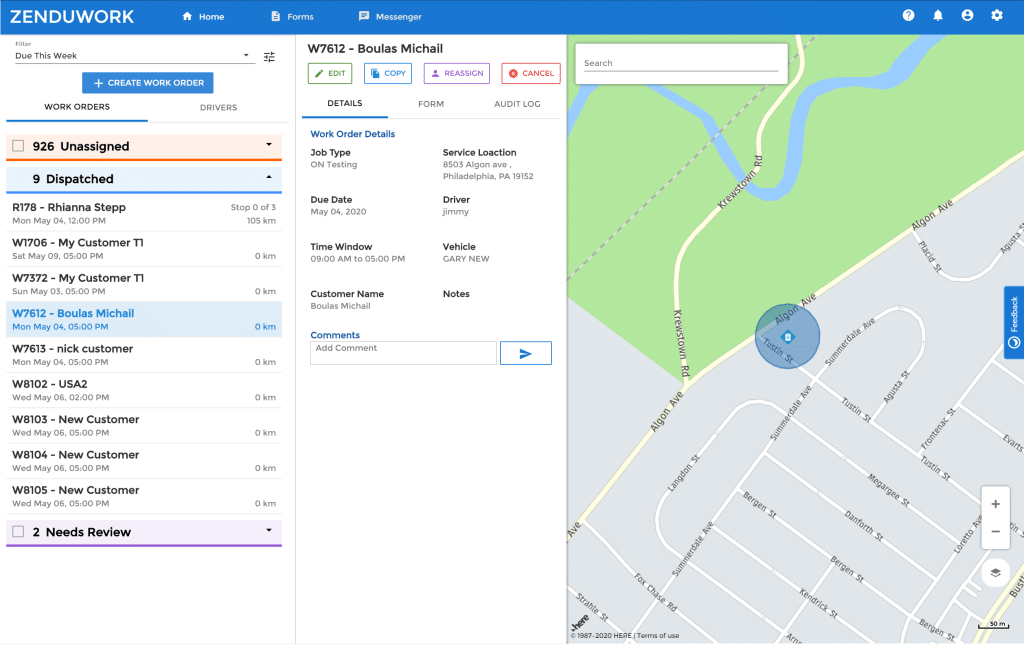 Mapping Tools And GPS Tracking Solutions For Deliveries 
Another solution that is useful when businesses are using telematics to set up for home deliveries, is the use of mapping tools, specifically gps tracking. These types of solutions allow for business owners to stay up to date with what stage a delivery is at, allowing for up to date information about expected arrival times to be relayed to customers – boosting customer satisfaction. For businesses who offer same day delivery or focus on immediate delivery, this is critical as you are able to share this information with customers.
Live Map Views For Customers 
Another solution that is extremely useful, especially for businesses who offer immediate delivery, is the use of mapping solutions like Public Map Share. This solution focuses on providing customers with the option to view in real-time where their order is. This is possible by using GPS tracking assets on vehicles conducting the delivery and relaying that information visually on a map that is updated every few seconds. Showing the delivery moving along its route. In turn, the customer can be provided with their own link for this map so they can view in real-time where their delivery is and whether it's time to retrieve it from their doorstep.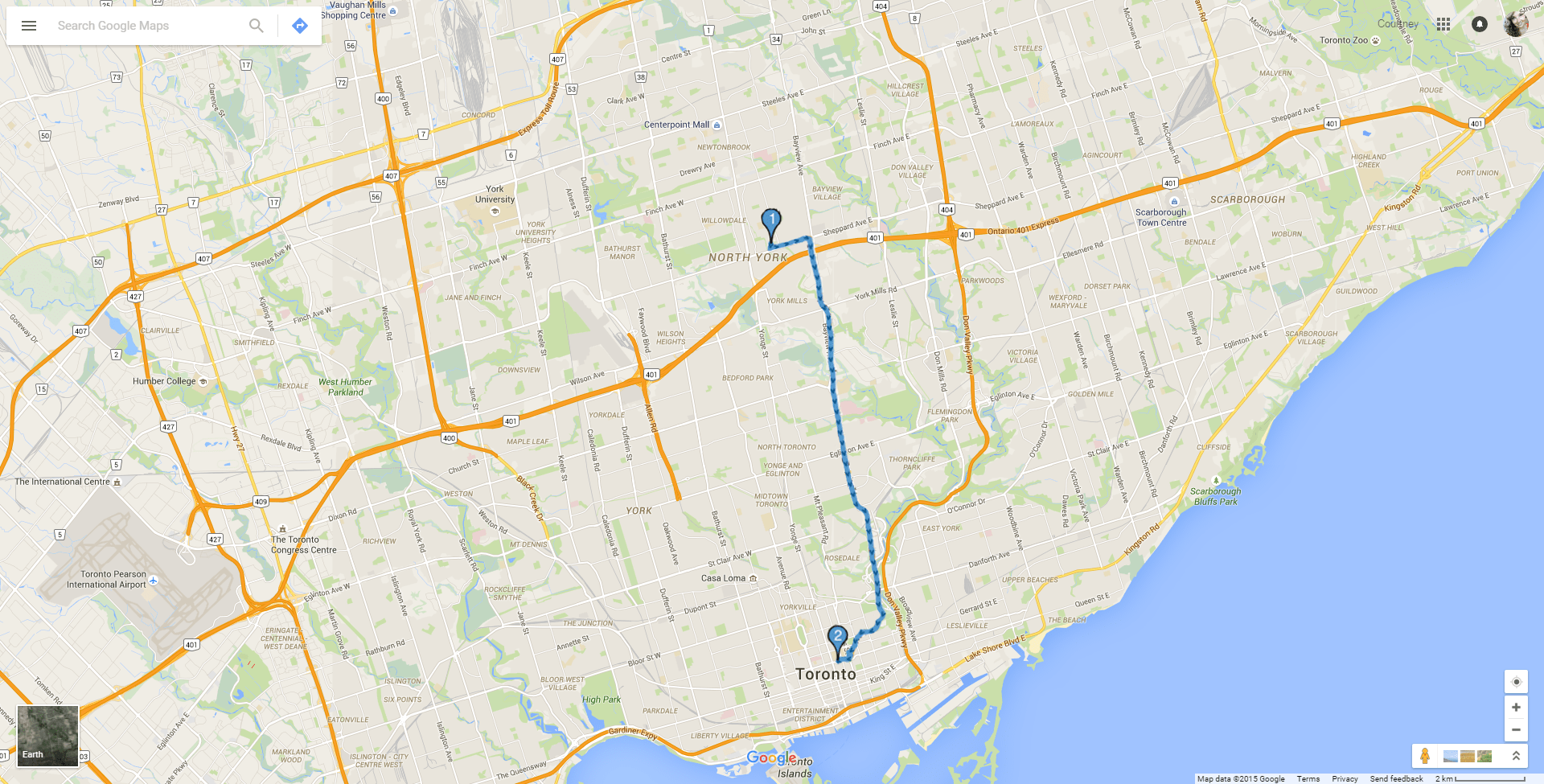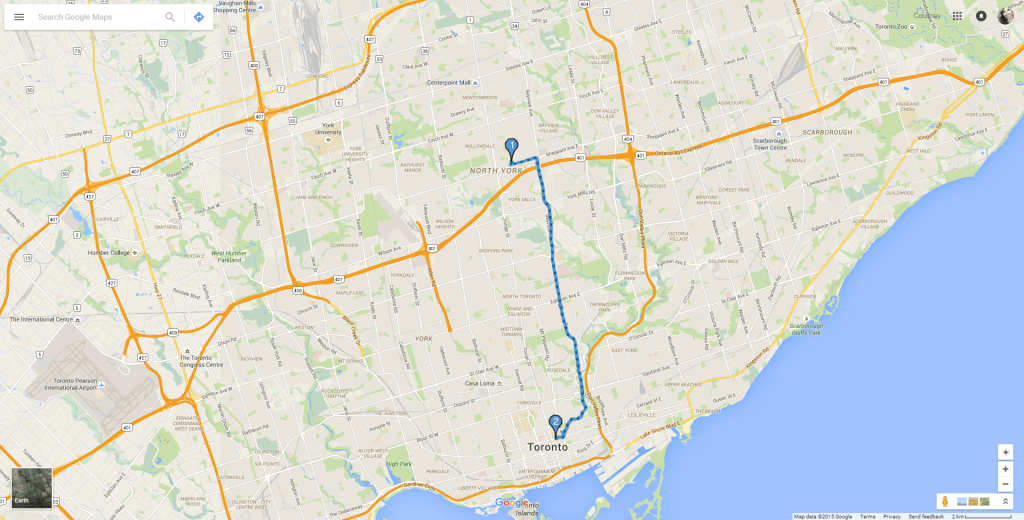 As business owners can see, implementing delivery offerings into operations may not be as daunting as it once seemed. For many, it just took a little creative thinking in addition to the right telematics solutions to properly and accurately conduct the deliveries. If your business is looking to improve their delivery offerings, or would like to better understand how using telematics to set up for home deliveries can help you begin delivery services, contact GoFleet today. We're confident that we have a solution that can fit your unique needs during this uncertain time.