According to the American Transportation Research Institute's (ATRI) 2021 Critical Issues in the Trucking Industry report, fleets still list driver shortage as a top concern. Second on the list is driver retention, proving that it takes more than a competitive salary to attract and maintain a top-tier roster of professional drivers.
Thankfully, GoFleet has a number of resources to help mitigate driver shortage. By leveraging ZenScore, ZenduCAM and our managed service, we can help you recruit — and retain — the best drivers for your fleet.
The Driver Shortage
The trucking sector has undergone a period of belt-tightening, particularly with regards to the shortage of available drivers. The reasons are nuanced, but the end result is a deficit of available — and skilled — truck operators.
The pandemic has contributed to a massive imbalance of supply and demand. Drivers are hesitant to return to work due to the pandemic, or struggling to find licensing bureaus and training schools that remained open during lockdown. The result was a surge in freight volume with a drastically reduced headcount of qualified drivers, and a potential backlog of potential drivers waiting to be certified.
Retirements, layoffs and career changes represent another layer of lowered headcount. The average age of a truck driver is 46 (compared to 42 for all workers) and private fleet drivers can average 57 years old. With truck operators retiring faster than they can be replaced, fleet managers are left short-staffed and struggling to recruit suitable candidates.
Drivers are also changing careers, looking to replace their time behind the wheel with other swelling industries such as warehousing and construction. According to BLS, there have been roughly 43,000 construction jobs added to the construction industry since June. 
While we can't make recommendations about wages and salaries, GoFleet can show you how our end-to-end digital fleet solutions can help you with consistency, transparency and safety; three pillars upon which you can build a stellar team of drivers.
Build a workplace safety culture
If you can effectively connect culture and safety, you'll be more likely to boost retention. A positive corporate safety culture engages drivers by emphasizing that their actions matter. On the road, dash cams and telematics data help engage drivers on their routes by identifying risky behaviour, providing live coaching and reinforcing compliance regulations.
You should be clear and consistent with corporate messaging: safety is your top priority. Reinforce the connection between a driver's behaviour and the fleet's reputation, and make safety a part of every operation and branding opportunity, on and off the road.
Connect with technology
Compliance rules, such as the ELD mandate, require drivers to monitor their hours of service (HOS) Investing in dash cam technology makes your drivers daily routine easier, safer, and more productive. When drivers feel supported, not surveilled, they're more likely to stay at their job.
For example, ZenduCAM provides live HD streaming to identify accidents or incidents with real-time transmission of images, GPS location tracking and driving behaviour data. ZenduCAM can help you track your drivers' hours of service as well as their CSA scores. Smarter routing and scheduling can make trips more efficient, bringing your drivers home more often, contributing to their overall job satisfaction and aiding your business in retaining your drivers.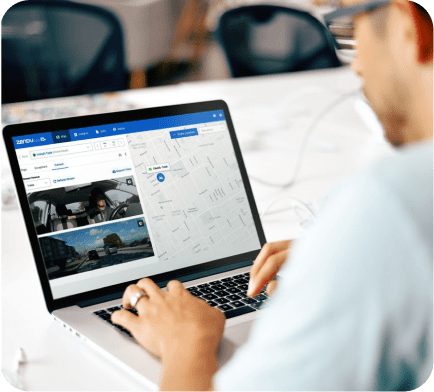 Reward your top performers
As part of our Managed Service offering, you can view the performance of your drivers at a glance with our built-in points system and break down the performance of each driver individually in detailed scorecards.
Identify your best drivers through this driver score program. This scorecard tells your drivers where they rank, and what they have to do to achieve the next reward level. By changing the narrative from punishing "bad" behaviour to rewarding good driving habits, your drivers are less likely to see dash cams as invasive or punitive.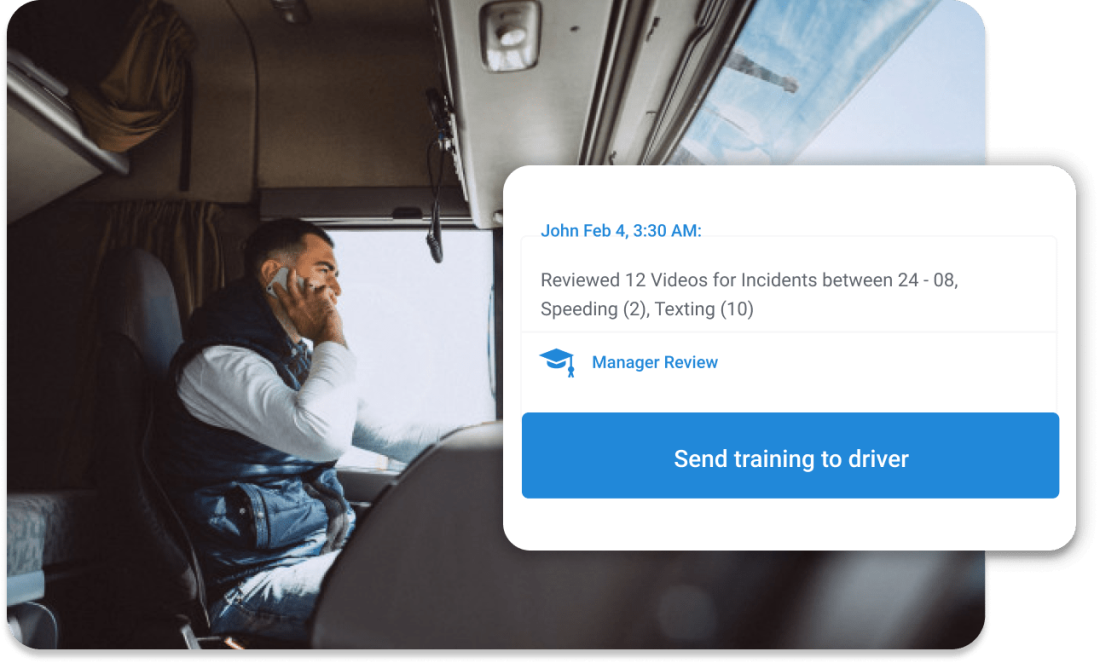 GoFleet's ZenScore creates quantifiable assessments on driving behaviour by identifying dangerous driving habits and optimizing the efficiency of your fleet. This interactive dashboard and driver scoring system monitors violations while incentivizing drivers to improve performance through contests and KPI metrics. Offer bonuses to individuals with high safety scores to help with retention, or try gamification to keep your fleet engaged.
Help optimize their routes
A common refrain from drivers leaving the trucking industry is the desire to be at home with their loved ones on a more regular basis (hence the move to more stationary industries such as construction.)
Using a custom mapping solution such as ZenduMaps, you can configure your maps to show data such as road status, vehicle location, weather reports and compliance times. Work with your fleet to optimize their routes, shorten trips and reduce the amount of time spent on the road while still managing operations efficiently. 
Improve training
Ongoing communication between you and your drivers is essential to reducing errors and improving efficiency. A great tool to help improve effective and continuous communication is ZenduLearn, an innovative training solution that leverages an online course hub to provide the skills and resources your drivers need.
Having detailed insights about each driver's behaviour allows training to be tailored to each specific individual based on what they need to improve on. The application offers completion tracking and personalized learning, automating the most common tasks of employee training, such as marking quizzes, sending notifications for incomplete training modules, and issuing certifications. The centralized platform also allows you to keep track of every driver's progress so you can maintain a strong learning environment within your team. 
Conclusion
According to FreightWaves magazine, the average cost of turnover is $11,500 per driver. High-performing truck drivers are an asset and an incredibly valuable resource to any business. Their role requires constant and heightened awareness and good judgement. 
Discover how to use industry-leading telematics, dash cams and managed service solutions to help you improve operational efficiency, enhance safety and create a lineup of exemplary drivers. Schedule a free demonstration today, and let us take you team to the next level.