Vision Zero is a bold move that intended to eliminate traffic-related fatalities and severe injuries and improve the safety of streets for users of all transport modes through a data-driven smart approach. Municipalities and cities across the world have accepted the challenge of working towards this ambitious target. The government took the initiative of improving road safety to protect motorists and pedestrians, with business and private fleet managers being adhering to strict safety protocols.
Poor management and supervision could result in drivers committing dangerous driving behaviours. This jeopardizes everyone's safety on the roads and increases businesses' risks to spend unnecessary costs to resolve incidents. As a result, companies and fleet managers face increasing stress and pressure on improving fleet safety and enforcing fleet safety policies. By using the right telematics products and tools, businesses can help build a sound fleet safety system, reduce operating costs, and foster a positive safety culture within the companies. 
Why You Should Get on Board With The Idea Of Vision Zero?
In 2018, Canada recorded 1,922 motor vehicle fatalities and 9,494 serious injuries. Vision Zero declares the idea of "no loss of life is acceptable" on our streets and roads. Companies bare huge financial risks if one of their vehicles get involved in traffic accidents, especially when a fatality or severe injury occurs. 
Hefty fines, monetary compensations, insurance bills, and vehicle maintenance bills drastically undercut the bottom line and effect operational and financial stability of businesses. To mitigate financial losses resulting from road incidents, a small investment in telematics solutions could help bolster businesses in the long term from multiple fronts. 
Establishing good and trackable fleet safety records not only prepares businesses for possible safety inspections, it ensures they meet regulatory compliance. By having good safety records, businesses are in a better position to win future customers and gain valuable industry partners. Demonstrating clear and well-organized fleet safety records to prospective customers strengthen a companies' case that is highly reliable and pays attention-to-detail. This is especially crucial in transporting high-value, fragile, time-sensitive, or temperature-controlled shipments.
The Vision Zero initiative put a much-needed focus on using data to identify safety risks and power solutions. In preparing your businesses for the future, a smart data-driven cloud database is a must-have to manage all your fleet data, historical trips, and safety information. 
A cloud database has the capability of storing all vehicle movement data, recording footage, and maintenance history – which can be easily assessed and reviewed from anywhere. Adopting cloud-based technology and data management system eliminates the need to spend extra costs managing multiple different transportation and asset management systems. 
The completed and integrated data management solutions also remove the hassle of printing paperwork and finding physical space to store all the paperwork. From a broader perspective, the data-driven approach contributes to constructing an open-data platform that supports the Smart City initiative. Without any additional work, the data collected from your fleet activities help shape a safer community for all without compromising your data safety and privacy. Telematics solutions and technologies are the only possible way to power all these activities with minimal resources required.
How To Make Easy Commitment To Telematics Safety Products?
Since the start of the COVID-19 pandemic, many industries have taken a huge hit both in operations and finance perspectives. Businesses and companies are becoming more vigilant and careful in monitoring companies' expenditures. Businesses and fleet managers may hold doubts as to whether it's necessary to invest in telematics safety solutions. 
There are concerns about whether there are enough improvements to justify investing in telematics. Rest assured that we know and understand your concerns deeply, and we have an incredibly talented and knowledgeable team that will help you find out which solutions suit your fleet the best. 
Our personalized consulting service will help you identify the safety risks hidden in your fleet operations, create an individualized plan to mitigate risks, offer diverse financing options, and provide you full support in device installation, training, maintenance, and customer support stages. 
We know the best way for you to fully understand our products and solutions is to give you the opportunities to see them for yourself. That's why you have the chance to test our devices and solution within a small size of your fleet. We offer a variety of tools to help you monitor, measure, and quantify performance and improvement. From there, you can fully evaluate the products and make informed and data-driven decisions that suit your business needs. 
The government is offering a variety of financial incentives, funding and subsidies programs to promote Vision Zero. They are committed to giving confidence and assurances in making smart decisions for everyone in our community. 
Monitoring Your Fleet
We do not only offer one product but offer an integrated safety solution package that can be customized to your liking and needs. Many roadway incidents were caused by vehicles' skidding and hydroplaning which had low tire pressure. 
Advanced tire pressure sensors provide accurate, reliable real-time monitoring of tire pressures and temperatures. It will send drivers and fleet managers visual and audible alerts if the system detects dangerously low-pressure situations. 
The system is well-integrated with the Geotab platform and other GoFleet products to provide an integrated fleet management solution to businesses. With full visibility to tire health, auto-generated long-term tire performance reports, maintenance reminders and warnings, the system will help reduce maintenance costs, extend tire life and, most importantly, protect your drivers and other road users. 
Eliminating Distracted Driving And Driver Fatigue
In Ontario, deaths from collisions caused by distracted driving have doubled since 2000. Distracted driving will not only put everyone in danger but also costs your business money and reputation. Many business owners and fleet managers faced the difficulties of tracking and monitoring drivers' driving behaviours during their shifts. 
The driver distraction camera serves as a perfect solution to protect your fleet from distracted driving. It features facial recognition technology that can detect when the drivers are distracted or if they are tired. An audible alarm will sound to alert drivers and trigger video recording, so fleet managers can always check back footages later to educate and improve the driver's training program. Being an effective tool in combating distracted driving and driver fatigue, the driver distraction camera is easy and quick to install and implement, which means businesses can instantly see a noticeable fleet safety improvement. 
Protecting Drivers and Your Assets From Collision 
Even the most well-trained drivers could sometimes make mistakes in daily driving, and that's why it's necessary to invest in technologies that can make a big difference at the most critical moment. Mobileye is an integrated advanced collision avoidance system that can protect drivers if a threat is detected. The system will provide a visual and audible warning seconds prior to the collision. Providing drivers with more reaction time can dramatically reduce crashes and improve fleet safety record. The device uses sensing technology to recognize vehicles, pedestrians, and cyclists around the vehicles, and it's often called the driver's "third eye."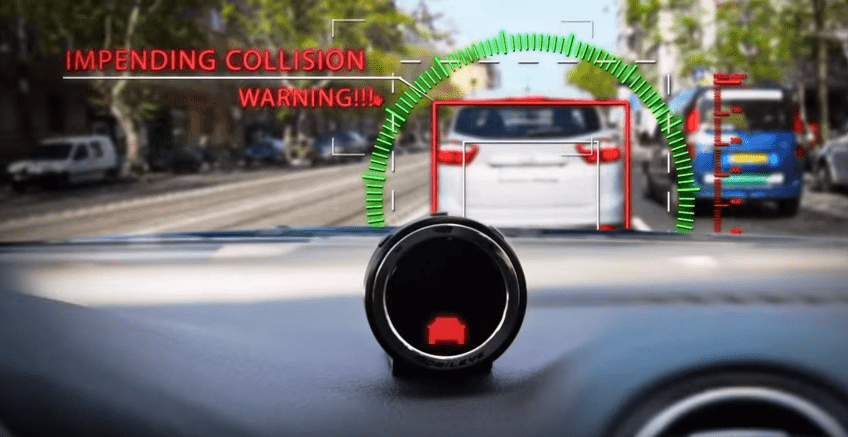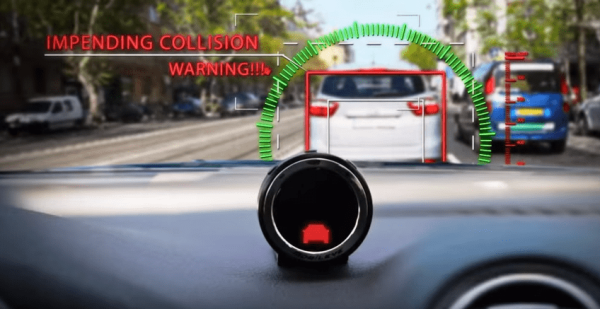 The lane detection system warns drivers when they are drifting out of their lane or getting too close to nearby vehicles. Most impressively, the system works on any occasion, both day and night, and even during the fierce winter in Canada. After installation, customers will expect to see a significant improvement in driver's driving behaviours and safety culture in the fleet. Businesses will see a decrease in collisions and accidents, which saves businesses from paying hefty fines, compensations, and insurance premiums. 
Encouraging Safe Driving Habits
In addition to providing immediate safety protection to the drivers, focusing on the long-term safety improvement within the fleet is equally essential. ZenScore is an interactive driver scoring system that puts quantifying measurement on driver's performance and driving behaviours. It records unsafe driving habits performed by drivers and assigns a score to each driver. 
Fleet managers could use the results to incentivize drivers with good driving habits and coach high-risk drivers with additional training. Through rewarding drivers with good driving habits, businesses can encourage other drivers to follow good driving habits and improve employees' morale. An overall positive safety culture within the fleet could help your workers stay safe, improve fuel usage efficiency, and reduce vehicle idling time. 
Businesses can't afford to overlook safety as any fleet safety incidents could cause serious disruption to business operations and weaken businesses' financial situations. Safety should always be the top priority, regardless of fleet size and industries. 
If you are looking for a little guidance or help on improving your fleet safety records and heading to the Vision Zero target, contact us today! With our industry-leading solutions and knowledgeable expert team, we are confident in taking your business to a safer and smarter future!