If you've driven a car manufactured in the last five years, you've likely used advanced driver-assistance systems (ADAS) without even knowing it.
We've all had moments on the road where we've felt unsafe; either we've forgotten to check our blind spot, the car in front of us brakes suddenly, or a pedestrian appears seemingly out of nowhere. ADAS can help you and your drivers avoid dangerous driving scenarios and much more.
At GoFleet, safety is our priority, and we're confident that we have the best fleet management solutions for your business needs. If you're looking to explore ADAS for your fleet, read on.
What is ADAS?
Advanced driver-assistance systems are vehicle-embedded technology programs that use sensors to warn drivers of potential hazards on the road or within the vehicle. Sensors include radar and cameras that create a virtual map of the vehicle's environment, and either provides data directly to the driver or takes action automatically.
Types of information detected by these systems include:
Pedestrian detection and avoidance
Lane departure warning and correction
Traffic sign recognition
Automatic emergency braking
Blind spot detection.
While on the surface ADAS might appear by some to be automation that relieves the driver from taking responsibility for his own driving behaviour, we understand that most vehicle accidents are the result of human error; ADAS actually mitigates the risks associated with driving.
Not only do these programs detect and alert drivers to crucial safety information, recent programs actually assist the driver in making safety decisions – what the industry has coined an "active safety system." This means that sensors communicate with the braking and steering systems to create a collaborative driving experience that is safer and more responsive than ever before.
How Does ADAS Work?
As mentioned above, ADAS programs employ several advanced technologies to make driving safer, including automated sensors like cameras and radar that are linked to the vehicle to deliver warnings to the driver and take control if circumstances require.
For example, the technology embedded in self-driving vehicles makes it possible for the "brain" of the system to "gain 360-degree vision, both near (in the vehicle's immediate vicinity) and far," according to Synopsys.
ADAS features like parking assistants and surround view are supported by cameras on each side of the vehicle. Parking assist cameras collaborate with radar systems to provide blind spot detection warnings, rear collision warnings, cross-traffic alerts, adaptive cruise control, and emergency braking.
For detection immediately surrounding the vehicle's bumpers, assistive driving systems use ultrasound technology. In short, ADAS applications use "embedded vision" to reduce the occurrence of accidents and occupant injuries, keeping everyone on the road safer and aware
ADAS Applications
Some of the more common applications of ADAS extend beyond safety to making the driving experience more relaxing and automated. The features you select for your vehicle will depend on your budget and what is most important to you as a driver.
If you're a fleet manager, asset tracking, driver safety and fleet management would likely be top of mind. Fleets equipped with ADAS can monitor blind spots, detect driver drowsiness or distraction. Ultrasound technology can keep tabs on what's going on directly outside the vehicle while sensors keep an eye on your driver's head movements to make sure his eyes are on the road.
The newest ADAS features allow vehicles to communicate with other vehicles or pedestrians. This is called V2X and it uses reliable 5G networks to help solve issues caused by delays in human functioning, generally referred to in the industry as "latency".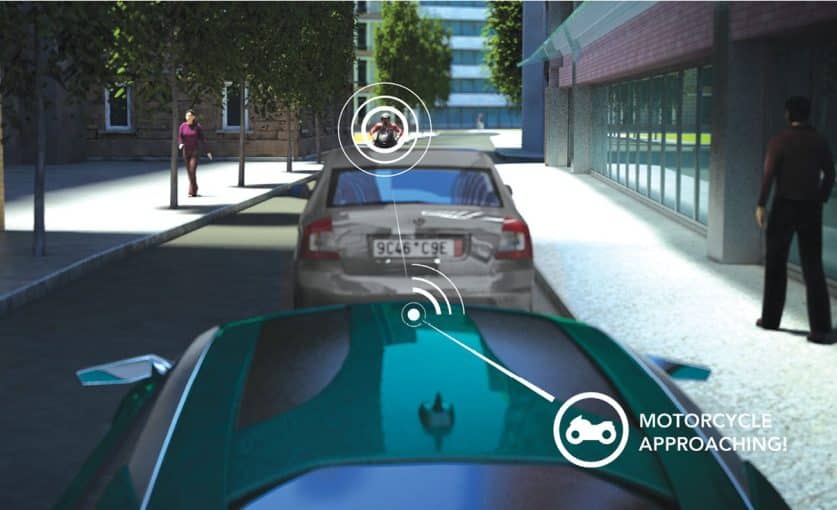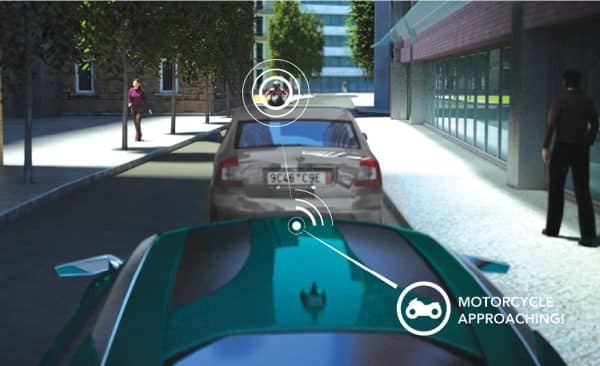 One of the most familiar and recognizable features of advanced driver-assistance systems is navigation programs. These applications give drivers on-screen instructions and vocal reminders to help them follow routes while focusing on the road ahead.
According to the AAA, ADAS features can prevent up to 63,000 truck collisions annually. In addition, ADAS works with video telematics to monitor your drivers' behaviour when on the road.
The integration captures data and video signals based on your ADAS and automotive sensors. As a result, you can easily identify new or risky driving behaviours. You can use the data to coach your drivers and help them improve.
ADAS can also prevent collisions, or at the very least reduce their severity. You can use the integrated data to improve your CSA scores, enhance compliance and exonerate drivers from expensive insurance claims.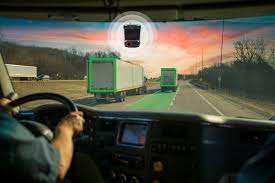 For fleets that drive long distances, adaptive cruise control (ACC) is an extremely helpful feature. ACC can automatically accelerate, slow down, and even stop the vehicle. Many vehicles also include adaptive light control, another ADAS feature, to best match the vehicle's headlights with the lighting conditions surrounding it.
These systems use light detection and ranging (LiDAR) technology, combining the power of cameras and sensors to create "computer vision that transform outputs into 3D, with the capability to discern between static and moving objects for added layers of blind-spot or bad-lighting situations," as described by Car and Driver.
Why is ADAS Necessary?
With the ever-increasing number of distractions on the road, on our devices and in the world at large, it's becoming more important than ever to have advanced driver-assistance programs that aid us in keeping ourselves and others safe.
These programs are designed not only for safety, but have adaptive and automated features to improve the driving experience as well as the quality of driving across the world.
What's Next for ADAS?
ADAS is an important step towards safer roads and safer drivers. New features are brought to market almost daily, aimed at keeping our roads safer than ever before. For fleet managers, ADAS has the power to transform the driving experience, coach drivers and eliminate dangerous driving habits.
Contact our professionals at GoFleet to see if implementing ADAS into your fleet is the right fit for you!