Top 8 Fleet Management Challenges in the Logistics Industry
Commercial fleet managers face all the same problems as those in professional management—directing and coordinating people, talent and assets, while simultaneously trying to save money for the parent company. When your employees are on the road, there can be additional fleet management challenges in the logistics industry.
That's a lot to juggle effectively; when your employees are most often on the road, crossing state lines and borders, logistics can get even trickier.
Fleet managers are often forced to solve a plethora of problems in real-time—vehicular accidents, personnel safety, package delivery issues, closed routes.
Often these fleet-management decisions are made within a shifting and sometimes volatile marketplace. One recent glaring example is the recent volatility in global gas prices.
When it comes to transit logistics and all the details involved in transport, there's much that can go wrong in any single workday.
Recent digital innovations such as driver dash cams and integrated GPS communications have revolutionized logistics, allowing fleet managers to streamline information by automating a range of processes.
While the world prepares itself for the inevitable path towards automation, technology is causing seismic shifts across every industry. Businesses everywhere are upgrading, aware of the timeless maxim: adapt or perish.
For fleets, this usually means better fuel efficiency and improved onboard technology—car dashboard systems, wireless connections, vehicle sensors, telematics and more.
As the roll-out of innovative disruptions continue, smart technology is being instituted at an equal pace. However, with new tech come new challenges.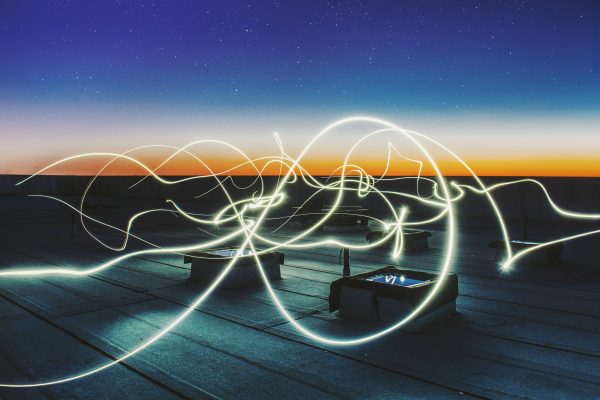 Logistics & Fleet Management
Fleet management is one of the industries most thoroughly impacted by recent technological innovations. Vehicles in particular have undergone massive changes in recent years, offering smarter navigation and driver-focused 'infotainment' centres.
Yet when it comes to logistics, most fleets are still struggling to manage their employees, stay on top of administrative paperwork, and adapt to each upgrade.
Here are the top eight most encountered fleet management challenges in the logistics industry, as well as how the digital revolution is currently addressing each challenge.
08. Excessive Administrative Tasks
TomTom, maker of car navigation systems, recently conducted a study of over 1,000 companies to determine the particular challenges most affecting fleet management. Most complaints revolved around inefficiencies in time management. Specifically, spending a majority of their time on rote tasks: a reported 42% said they spend too much time searching for the right employees, and 59% stated that reporting and management of staff work hours takes up the majority of their time.
Common rote tasks include sorting through spreadsheets and databases for up-to-date transit information, or updating printed lists of information that become obsolete immediately after printing.
Replacing paper-based systems with automation can help save businesses enormous time and considerable money over the long term. Automating administrative tasks can free managers from outdated practices that monopolize their precious time.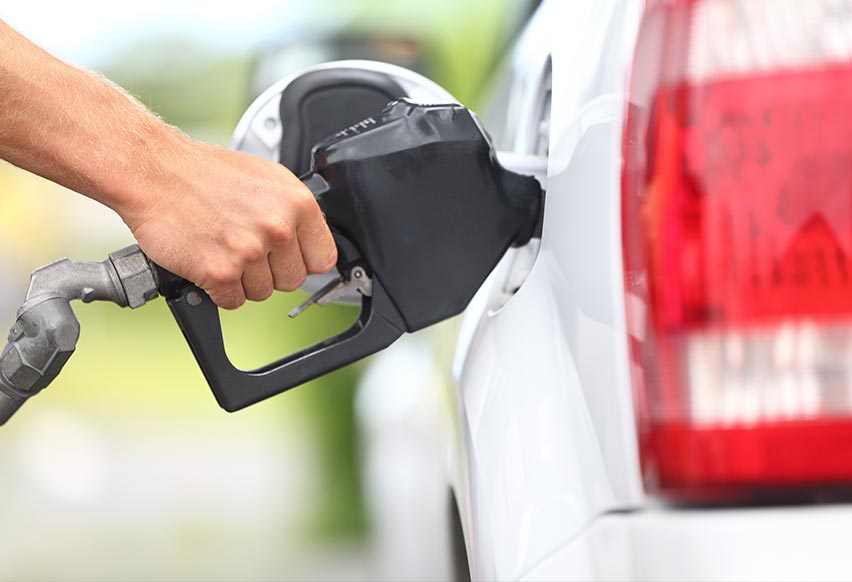 07. Rising Fuel & Maintenance Costs
Since 2019, the cost for fuel has risen. Not coincidentally, fuel and maintenance are often the largest expenses for fleets, with soaring costs significantly impacting fleet management.
As more cars move toward greater fuel-efficiency, including hybrids and electric vehicles, some drivers still prefer the more powerful gas guzzlers.
Telematic fleet management software can automatically track your fuel consumption and many other factors such as speeding, idling, harsh breaking and other driver behaviours.
Telematics can also inform you of vehicle servicing dates and schedule maintenance reminders, as well as provide engine information and sensor alerts. These features in turn help fleets avoid or reduce larger maintenance costs.
06. Data Privacy & Control
Today's world is teeming with data vulnerabilities and privacy concerns. As TomTom writes, "It's common for new companies to be overwhelmed by the selection of tools and APIs when creating proprietary software to manage fleet operations, making it easy to overlook potential data privacy vulnerabilities."
Many apps sell driver location information to third parties, which add cookies, trackers and even sales ads on top of GPS navigation screens.
GoFleet engineers work to streamline fleet operation processes. Our intuitive software solutions assist with data management, assuring that fleet managers do not drown in data.
We build scalable web and mobile solutions that integrate different platforms and device tracking types. This gives fleets control of their operations while seamlessly protecting wireless transmissions and data privacy.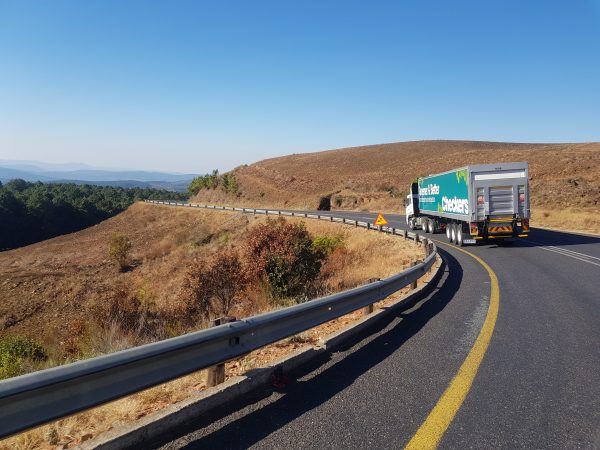 05. Effective Fleet Communication
When drivers are on the road, it's not always easy (or safe) to communicate using regular means such as calling, text or email.
Drivers must keep both hands on the wheel, yet successful fleet operations depend on open communication and regular updates. If a delivery suddenly changes, or a significant change in road conditions will affect ETA, all parties need to be made aware.
Our integrated devices and telematics support help simplify order workflow through automated messaging.
Both management and drivers can send automated messages, providing regular status updates and relaying key information: schedules, calendar and other regular communication through navigation devices, visual updates, and customized dashboard solutions.
04. Coordinating Geographic Diversity
Commercial fleets, whether coast-to-coast or across international borders, have quite a few logistical and travel hurdles to manage on a daily basis.
Large, active fleets are not always easy to track with accuracy. For example, coordinating communications providers across long distances can make remote fleet management very difficult, and changing road conditions can disrupt scheduled arrival times.
GoFleet telematics software and GPS tracking solutions let fleets of all sizes effectively integrate their communications systems and their customer service.
Locate drivers, track operations and communicate with your team more intuitively, anywhere on Earth. We help fleets maintain visibility across all terrain, with real-time data on all major moving assets.
Managing these fleet management challenges in the logistic industry amidst geographic complexity is what keeps drivers and fleets ahead of the game.
03. Asset Authorization & Utilization
Remote entry, keyless entry, facial recognition, and other asset authorization technologies have revolutionized fleet industries—from rental vehicle exchanges, to expanded ride sharing enterprises.
Automated authorization and chain-of-command GPS tracking help assure that assets stay in authorized hands and in designated areas.
Along with delivery deadlines and accurate ETAs, fleet management software can track all types of driver and vehicle behaviour. Such dashboard reporting systems can warn of aggressive driving behaviour, or if vehicles are operating outside authorized work hours.
Accurate metrics allow for a finely-tuned fleet-force, able to generate continuous cost savings and an optimal ROI.
Integrated fleet management services also include ZenduWork, which coordinates dispatching, work order tools and vehicles. This helps fleets keep utilization high, logistics efficient and people productive.
02. Integrated Data & Accuracy
It can be difficult to integrate apps, platforms and software operating systems at the same time and expect them to work as a streamlined whole. Especially when all of communication, onboard navigation and data transmission rely on a patchwork of cellular service providers.
Data integration means being able to support your drivers in real-time with alerts, status updates and responses. Well-integrated data lets fleets and delivery teams meet ETAs and send automated updates to waiting clients when backups occur.
These improvements in real-time road visibility and flexible support help fleet managers navigate unexpected events and avoid catastrophes.
01. Driver Safety & Productivity
For fleets, road safety and security are a must. Creating a driver safety program, educating and encouraging your drivers on good driving habits are essential.
Safe driving, paired with automated reminders for regular vehicle maintenance and servicing alerts, means that fleets today have every possible advantage when it comes to driver safety and accident prevention.
Not only does this save lives, but it also significantly reduces unexpected costs such as downtime, liability and insurance premiums.
Driver education and real-time driver coaching have come a long way. Features such as voice-activated technology, geofencing, ZenduMaps and other customizable navigation tools greatly bolster fleet productivity, accuracy and timeliness.
Next-generation safety solutions include the gamification of driver coaching, two-way dash cams and real-time safety alerts for distracted, drowsy or aggressive driving.
GoFleet: Rising to Fleet Management Challenges in the Logistics Industry
Telematics software and fleet management solutions have come a long way. In these past 20 years, customizable platforms and AI-equipped dash cam solutions have simplified transportation, streamlined data collection, and protected drivers.
Around the globe, vast fleet challenges are consistently being met by superior IT solutions.
At GoFleet and around the world, improvements in automation continue to make fleets safer and more efficient, with improved ROIs and a satisfied workforce. Contact your GoFleet representative for a free demonstration.