Like it or not, fuel is the biggest expenditure for efficient fleet management. A custom fuel management system is the perfect solution to understand gas consumption within your fleet.
Many fleet managers are incorporating fuel management systems into their daily operations. Leveraging telematics technology offers valuable insights into fuel usage and allows you to optimize this valuable asset across the board.
A fuel management system enables fleet managers to track fuel usage patterns across their fleet. A typical automated fuel management system includes onboard hardware such as vehicle telematics units, data loggers, sensors, and cameras, as well as an in-office analytics dashboard and fuel management software.
Extra integrations and mobile apps are also popular features of these systems.
Without a fuel management system in place, managers often find themselves overspending on fuel and repairs, and drivers may run out of fuel as the result of a misgauged fuel meter or taking trips without optimized routes.
What Are the Benefits of a Fuel Management System?
Fleet management is comprised of a number of factors outside of vehicles; there are operating systems, assets and expenditures to take into account.
A fuel management system allows fleet managers to monitor asset usage for gasoline, diesel, truck repairs and maintenance services. These systems also generate compliance reports, limit operational risks, provide real-time fuel consumption data, and optimize fuel allocation, giving managers a truly holistic overview of their fleet.
Benefits for Fleet Managers
According to a recent study, aggressive driving increases fuel costs by up to 30%. The study also notes that unsafe or aggressive driving behaviours in urban areas drive air pollutant emissions up by 40%, regardless of the road grade.
With a well-developed fuel management system, fleet managers can track data like fuel usage, road grade, operational risks, real-time trip statistics, fuel consumption data, fuel allocation, and much more.
This data can also help them improve route planning and asset utilization, develop more effective vehicle maintenance schedules, and gain holistic insights into fuel economy.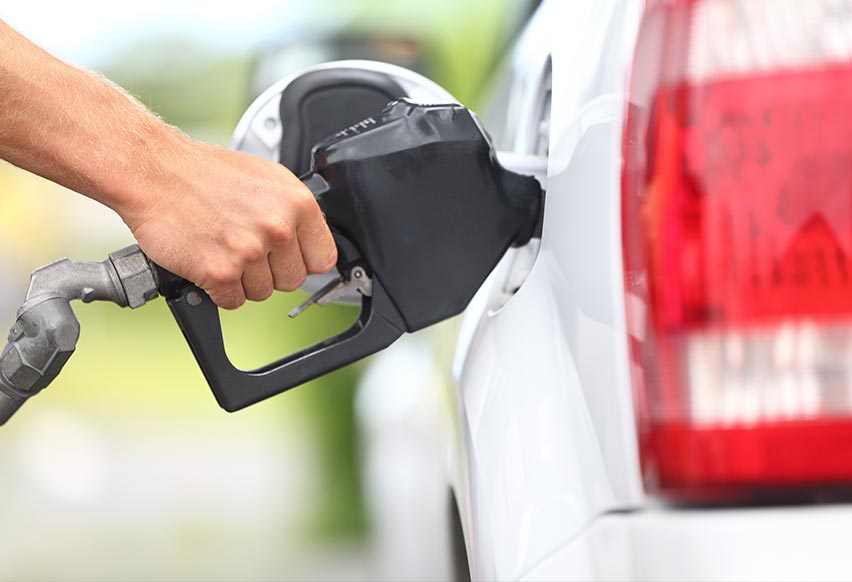 Benefits for Drivers
Drivers benefit from data sets provided by fuel management systems as well. For example, refueling alerts, streamlined receipt/expense management and route optimization all offer drivers a safer, more efficient trip.
Fuel theft and unauthorized use of fuel continues to be a persistent issue, so ensuring that each and every fleet vehicle has a monitoring system in place can save your drivers from suspicion.
No matter what your fleet does, what products or services they deliver, or how many vehicles are involved, fleet management is an important tool that can help optimize assets and minimize expenses.
Why are Fuel Management Systems Important?
Small issues can become serious ones if not repaired in a timely manner. According to Intellias:
Flat or under-inflated tires can reduce mileage by up to 30%
Engine problems reduce mileage by 4% on average
Faulty oxygen sensors cut up to 40% off mileage
Brake drag can also affect driver safety and fuel consumption.
A fuel tracking system can track anomalies in your fleet's fuel consumption, which can be either indicative of potential maintenance issues or the result of driving behaviour.
With detailed and real-time data on fuel usage and expenditures, a fleet manager can ensure that assets are properly distributed, repairs are managed as needed, and that drivers are supported and well-prepared to do their jobs.
Many mechanical issues can impact fuel consumption, including the amount of fuel used, mileage, the quality and safety rating of your engines, the cost of fuel, and repair services.
Having a properly developed fuel management system can help mitigate these risks and expenses not only by giving you a window into your fleet's performance, but by protecting your drivers and overall fleet performance.
The more advanced these systems become, the more predictive they can be, which means you can identify the best scheduling sequence for vehicle repairs.
Fuel management systems can mitigate logistical issues, and in many cases can prevent them from happening in the first place.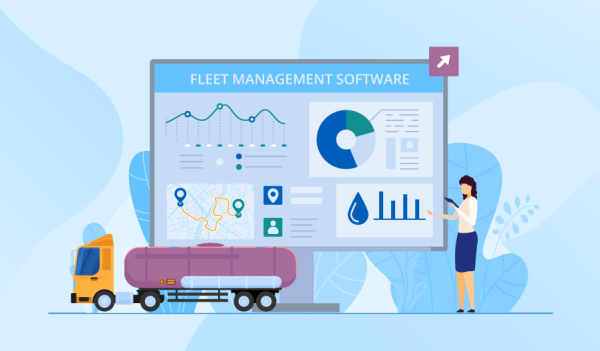 How Can I Create a Fuel Management System?
Developing and installing a custom fuel management system is no easy feat, but the professionals at GoFleet can help you build a regulatory monitoring system designed for your fleet's specific needs.
Whether you need to measure fuel levels in real-time, identify fuel consumption patterns per vehicle or detect fueling locations, a fuel management system will enable you to do just that.
The priorities for any fuel management system are convenience and control. If you're looking to install a fleet management system for your team's vehicles, contact us at GoFleet for a consultation today.