As the deadline to be ELD compliant is looming closer (or as already passed), it's important that every fleet manager researches what electronic logging device will work best for them. As many fleets could still be operating without such devices, it's only a matter of time before drivers are asked to show hours of service without using paperlogs. Prior to discussing the important questions that fleet managers should ask when buying ELD solutions, it's important to understand how buying the right (or wrong) device could affect your fleet and why you need to be ELD compliant. 
What Is The ELD Mandate?
The ELD Mandate is a regulation which focuses on the amount of travelling a commercial motor vehicle operator has and can complete. Specifically, it focuses on limiting the amount of driving to a pre-set and pre-determined 'safe duration' to ensure that drivers are not overworking themselves to complete more deliveries or routes. This stems from the concern that more driving incidents, accidents or poor judgement calls typically happen when drivers behind the wheel are tired because they have not had enough rest on the clock or between shifts. In order to complete this, the Federal Motor Carrier Safety Administration (FMCSA) and the Canadian Council of Motor Transport Administrators (CCMTA) began to move towards electronic devices (ELDs). ELDs are devices which record the driving time and hours-of-service (HOS) of a driver via telematics and IoT innovation. This is possible as the device typically has a plug-and-play feature which allows it to be installed into nearly any vehicle to immediately start to monitor the engine and whether it is running. However, as every fleet is different, it's important to perform your own research in regards to your specific fleet size and location with up-to-date information to ensure that you are compliant at all times. 
What Are The Deadlines? 
In America, most fleets were required to make the switch in December 2017. However, American transport companies that were utilizing automatic onboard recording devices (AOBRDs) prior to December 2017, were provided with a different compliance date of December 2019. Canada on the other hand, is required to be ELD compliant by June 2021. 
What Benefits Can Fleets Expect To Notice After Becoming Compliant? 
Apart from being compliant and limiting the fines or penalties could receive, it's important to learn about the additional benefits that come from being ELD compliant. In some cases, fleet managers may find that they are not only able to better organize their efforts, but can see financial improvements happen. The following are some benefits that managers can expect to notice once their fleet is ELD compliant: 
Increased accuracy with administrative tasks as the devices automatically record and log information

Improved fuel use as idling can be monitored and addressed

Better vehicle diagnostics as engine fault codes can be detected quickly with ease 

Improved location tracking of assets and route management as ELDs automatically gather information about where the device is 

Improved identification of poor driving behaviours for each driver (that can later be addressed in training modules or employee reviews)

Increased safety as there is less of a risk of drivers operating the motor vehicle if they are overworked and tired 

Improved Compliance, Safety, Accountability (

CSA

) scores as the device can help ensure that you are meeting strict standards 
Interested in viewing what electronic logging devices GoFleet can offer you? 

However, with so many options to look at and so many details to review, we understand that sometimes becoming ELD compliant can be overwhelming. That's why we compiled a list of questions that should be asked when inquiring about ELD Solutions. 
Read our top 7 questions to keep in mind before buying ELD solutions below! 
1. "Will the same device work in any type of vehicle?"
When you're speaking with a solutions provider or buying ELD solutions, it's important that you discuss in-depth your current needs and how your fleet could change (or how you would like it to change) in the future. Specifically, mentioning information like what class of vehicles are or will be used (ie. makes, models and fuel type), the size of your fleet, and your current struggles of fleet management in relation to driver and workload monitoring. 
All of this information can better help your ELD provider supply devices that are compatible now and in the future. 
2. "What is the installation procedure for ELD solutions and how long does it take?"
To fully understand the installation process, it's important that you inquire not only about how easy the ELD solutions will be to install, but what the failure rates are in addition to the simplicity of troubleshooting or replacing. For example, if a device has a high failure rate or is difficult to replace due to rarity, it may not be the right fit for a small-sized fleet that needs to be agile and functional at all times.
3. "How much does the device cost and what are the ongoing fees?"
Often, the go-ahead to deploy new technology typically relies on the financial burden that the company will take on. So always inquire twice about this. Asking not only at the beginning of your research, but finalizing the cost and fees at the end (right before you purchase the devices). This will ensure that there are no surprises. 
Somethings to remember to consider while asking about the cost are:
How expensive the hardware itself is

Whether you will require professional installation or if it is a plug-and-play device

What the monthly recurring charge (MRC) is for each vehicle 

What is the training or onboarding process typically like – taking into consideration downtime to install devices or train personnel 
4. "Is the ELD device easy to use?"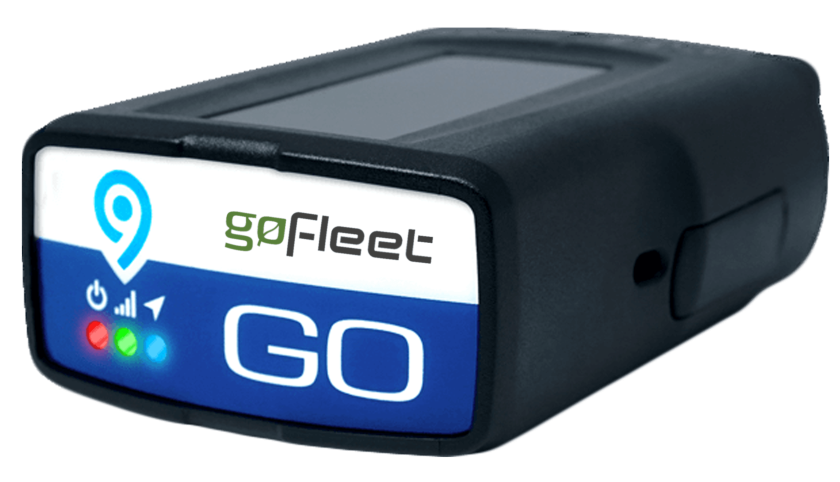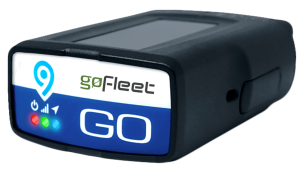 If a device is too complex or difficult to understand, you may find that it's not the right fit for your team. As you need to ensure that your entire team, especially your drivers, will understand how to use it – you need to be confident in the capabilities of the device. Ensuring the device is user-friendly, easy to setup and requires minimum upkeep are only a few things to keep in mind. 
Additionally, prior to buying ELD solutions, you should consider how the device will be supported. For example, asking whether it is supported with iOS and Android devices, or whether you will need to purchase specific devices to use it. For many fleet managers, cross-compatibility with adaptable ELD solutions are the most attractive. 
5. "How will you ensure that the solution will remain compliant in the future?"
Since a major factor of the adoption of electronic logging devices are compliance requirements, it's important that the device you adopt will always remain compliant. Specifically inquiring whether the solution will adapt to new regulations and whether you are satisfied with the vendor's commitment to updating their device. 
6. "What types of plans do you offer? How easy is it to switch?"
Depending on the current needs of your fleet, certain plans will be better for you. With this being said typically, there is a Base Plan that has basic GPS tracking features, a Regulatory Plan with improved data tracking, a Pro Plan that tracks engine data, and a ProPlus Plan that does all of this with 24/7 support! While it is fairly easy to upgrade in most cases, it's important to not only clarify this but understand all features available. 
Some key features to keep in mind are: 
Support for ruleset and exemptions 

The ability to share data with 3rd party users or backend customers

Open platform expandability and data ownership
7. "How long has your company been in business? Have you offered an AOBRD product before?"
Working with a business that is well known and experienced in the industry is critical. While some newer organizations may have an attractive price, you may find that in the future they are unable to provide the right offerings and support because of their young age. With this being said, always research and look for reviews with who you are working with so you don't unknowingly work with a less than a reputable provider. You can also inquire about their core business offerings, how long they've been supporting your industry, how long they have been offering ELDs, how large their customer base is and the names of businesses they work with who are similar to yours.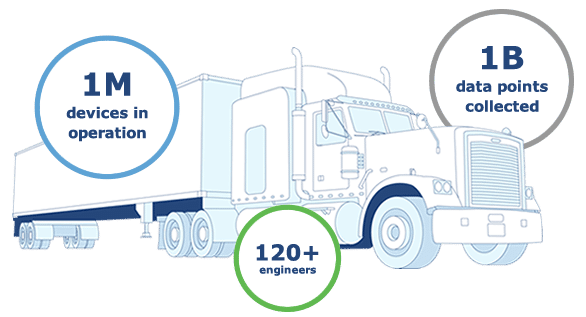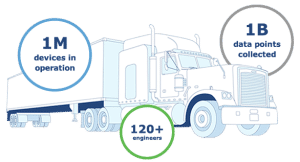 Even though we only listed the seven important questions, there could be additional concerns that you need to address before buying ELD solutions. With that being said, we invite you to give us a call to talk about your fleet and your unique ELD needs. We're confident that with our extensive knowledge of electronic logging devices, we have the experience necessary to help!
Remember while many Canadian fleets still have some time to migrate to using electronic logging devices, many American fleets should already be compliant!