Back before the days of automation, truck drivers had to manually log their trips. Even after countless hours on the road, drivers were still responsible for tracking their movements, often spending additional hours accounting for every stop and start. Fortunately, the advent of Electronic Logging Devices (ELDs) removed that labor-intensive step by digitally automating the logging process.
Over the past four years, governments in the U.S. and Canada enacted ELD mandates for most commercial vehicles. Transport Canada has been working diligently to align with the ELD Mandate passed in the United States, which states that providers must obtain certification from a third-party to ensure their solutions meet the complex technical standards set forth by Transport Canada.
Fortunately, the jump to electronic logging has made issues of compliance far easier. GoFleet's electronic logs capture all necessary logging information automatically, allowing drivers to record on-duty hours with great detail and freeing them up to focus on the road..
In this post, we'll cover some of the many advantages of using ELDs; we'll simplify how they work, what they record, and identify the key dates to comply with the current ELD mandates.
What Is an ELD?
Electronic logging devices often plug into a vehicle's onboard diagnostics (OBD) port. The ELD vehicle tracker then connects directly to the truck's engine, sending data safely through mobile apps and GoFleet's software and fleet management platform.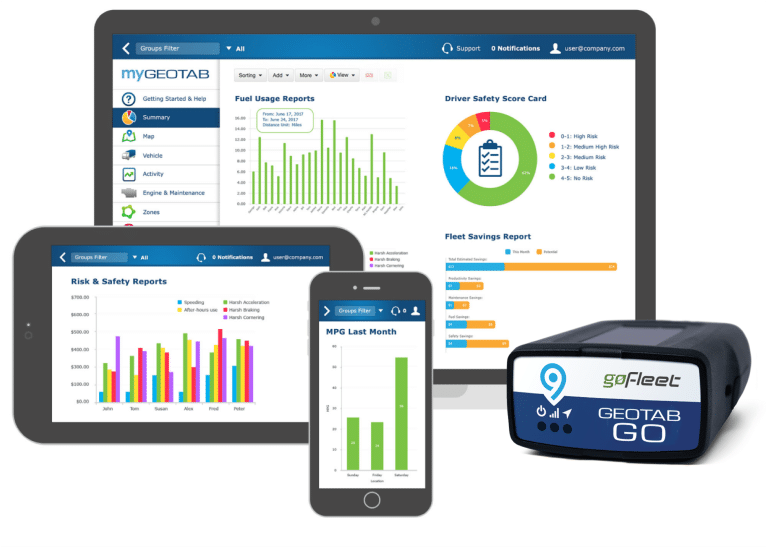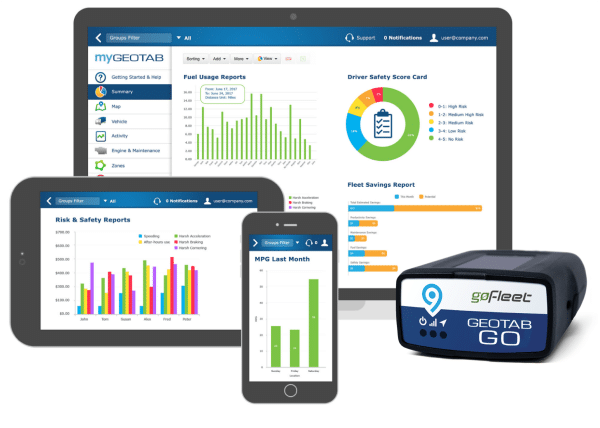 These telematics devices can send granular engine data — when it was turned on or off, how much fuel was used, how far the vehicle travels — along with GPS global satellite system location data. The telematics are collected and then sent securely to a server, for easy ELD mobile app viewing.
Drivers can likewise access their electronic logging information on their smartphones or tablets using our ELD mobile app. RODS and HOS records can be displayed for vehicle inspectors. This technology streamlines the capture and retrieval of massive amounts of records and receipts.
Types of Logging Data Captured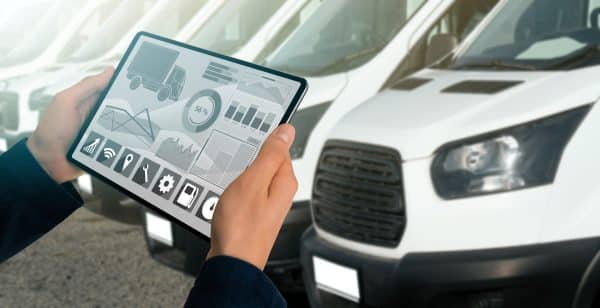 ELDs help fleet compliance managers monitor and analyze safety protocols. GoFleet's data captures translate into real-time ELD reports showing location information, maps and a wide range of notifications. Data logging captures include:
Automatic recording of on-duty driving time, driving behaviour and driver authentication

ELDs communicate directly with the engine control module for internal synchronization

On-board gyroscope and accelerometer detect movement, providing data around safety-related events such as harsh braking or collisions

Automatically records locations, date and time stamps, engine hours, ignition status, vehicle miles driven, motor carrier type and more

Provides driver recertification records at the end of every 24-hr period

ELDs offer tamper prevention, sending out real-time vehicle location information

ELDs also transmit data—constantly to fleet command managers, and locally, on an individual basis, to DOT and other commercial vehicle inspection sites

Displays reports on-demand (on screen or print-outs) for safety officials
The Advantages of ELDs
Smart technology has revolutionized most industries, and its effects on commercial vehicles is no exception. ELDs offer enormous advantages for drivers and their parent companies. Among the most frequently cited:
1. Road Safety
Most ELDs have a gyroscope and accelerometer, which detect trigger events such as harsh braking, harsh turning and collisions. The resulting data can be used to coach drivers on safe driving, alert to driver drowsiness and even provide collision reconstruction data, which can be used to exonerate drivers from false claims. Electronic logs for truckers have become so effective that governments are mandating their use to improve driver safety, increase vehicle efficiency and save lives.
2. Streamlining Record Keeping
Record keeping and reporting is an important — if not tedious — part of any fleet's operations. ELDs help commercial fleets simplify the process, automating the collection of Records of Duty Status (RODS), tabulating drivers' Hours of Service (HOS) for compliance, and enabling robust reporting while simplifying administrative tasks.
Automated tracking minimizes the risk of records errors, which ultimately makes the process of enforcement checks faster. Using GoFleet's integrated software platform, ELDs can also provide dashboard reports and internal checks on each vehicle's integrity, with alerts for scheduled servicing dates to avoid problems before they start.
3. Asset Security
The security and loss prevention provided by ELD solutions includes real-time GPS satellite data, encrypted from end to end. Vehicles can be located easily in the event of theft, and in many cases theft can be prevented altogether.
The geofencing feature on ELDs creates a virtual boundary around a given location, and sends an alert any time a vehicle breaches the boundary, minimizing loss and reducing the cost of replacing assets. Real-time data captures everything from micro data on drive-chain stability to macro data on driver behavior and HOS, granting your fleet command-centre visibility.
4. Cost Benefits & ROI
By streamlining and upgrading the record-keeping process, your fleet can travel faster and smarter. Moreover, fleet managers can more easily identify areas for efficiency and cost savings. This is especially true with route mapping and capturing idling time, both of which dramatically reduce fuel costs.
In the event of a collision, forensic accident reconstruction and recording of harsh driving events help minimize liability and reduce insurance premiums while also serving as an opportunity to effectively coach your drivers on better driving habits.
5. HOS Compliance
The Hours of Service (HOS) Rules ensure that commercial drivers operate their vehicles within the daily limit and log working hours accurately using an elog app or electronic logbook. Because ELDs connect directly to the vehicle, they make it easier and faster to track, manage, share and improve the accuracy of a driver's hours of service record. 
The devices ensure drivers comply with the Canadian Government's Commercial Vehicle Drivers HOS Regulations by tracking when drivers have been at the wheel and for how long.
In this light, ELDs will make it easier for drivers and motor carriers to comply with the regulations by staying within legally allowed driving hours.
Recent ELD Mandates: Who Needs ELDs?
Deadlines loom for recent inter-country ELD mandates, making it likely that all North American commercial vehicles will have to adapt to this technology soon. At present, only commercial vehicles older than model year 2000 are still exempt. Some highlights on the mandates: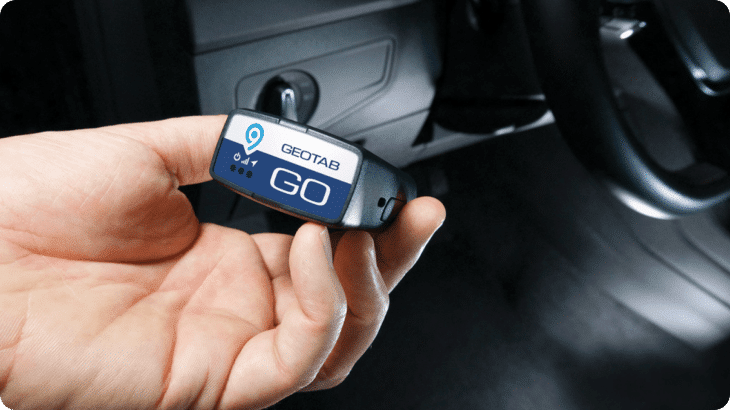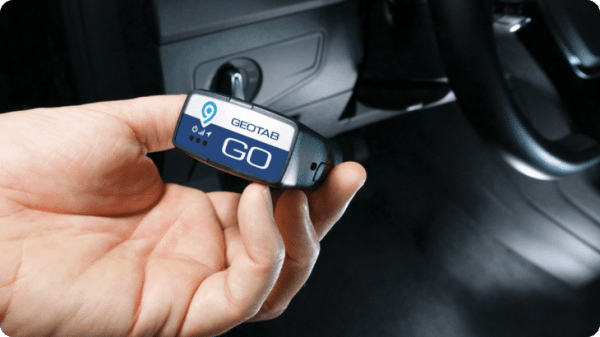 Canada's ELD Mandates & Key Dates
Canada recently published its Regulations on Commercial Vehicles, which require Electronic Logging Devices for all commercial fleets by June 12, 2022.
Canada's move to ELD reporting began in 2017. By June 13, 2019, Transport Canada had begun mandating ELDs for bus operators and commercial trucks. By June of 2022, Canada is expecting all fleets to have switched from daily paper logs to ELDs. Other regulatory mandates include:
Canadian ELDs must meet

Electronic Logging Devices

standards and minimum requirements.

Canadian ELDs must be third-party certified, not self-certified by the manufacturer, as in the U.S.

Canadian drivers will not transfer logs electronically to a federal system, like eRODS in the U.S. Instead, drivers will be required to email transfer files to officers.

There will no longer be a two-year phase-out period for ERDs; fleets must achieve ELD compliance by the 2022 date.
Canadian ELD Exemptions
Canada offers four main exemptions in their recently updated ELD regulations. Commercial vehicles may be exempt from the eLogs mandate if they meet the following criteria:
Operate the vehicle under a specifically issued permit

Are subject to rental agreements with terms under 30 days

Have a prior statutory exemption

Operate a vehicle that was manufactured before model year 2000
Canadian drivers of commercial motor vehicles manufactured before 2000 can continue to keep paper logs to track driving time and on-duty hours records.
U.S.A.'s ELD Mandates & Exemptions
ELDs are currently required of all fleet industries in the U.S. whenever any one driver logs in eight days worth of duty status logs or more (out of 30 days). The U.S. ELD mandates went into effect back in December 2017, with an expectation of full compliance by December 2019. The FMCSA will allow exemptions for drivers who:
Are not required to keep Record of Duty Status (RODS)

Drivers who use RODS for no more than eight days during any 30-day period

Tow-away drivers, if the vehicle driven was part of a shipment

Drivers of commercial vehicles older than model year 2000
The FMCSA also recommends consulting their site to verify how your fleet is affected by the ELD trucking rules changes.
Meeting ELD Requirements 
There are many similarities between the American and Canadian ELD mandates. Both require engine synchronization, GPS tracking, automatically capturing on-duty and off drive-time, and the use of an on-screen display to show records to roadside inspectors. 
There are also some major differences between the two nations; Canadian mandates will require the ELD system to actively alert drivers when they are running close to their hours of service limits. The hours of service rules in Canada are also quite different from the U.S.
As a fleet manager, it's important to stay detail-oriented. For trucks travelling within Canada, fleet managers should choose an ELD vendor and carrier that supports Canadian hours of service rules, and are committed to achieving third-party certification.
GoFleet to Get the Details
As everyone works towards full compliance, we at GoFleet are tracking recent electronic logbook changes to stay apprised of any developments or changes. Our ELD solutions provide industry-leading insights, while our electronic logs for truckers help simplify record keeping, providing commercial fleets peace of mind.
As technology and connectivity become ever more integrated, it's important to choose your solutions wisely. Ask us about our Geotab Drive ELD, an FMCSA compliant app for mobile devices that provides Driver Vehicle Inspection Reporting (DVIR) and Hours of Service compliance solutions, in real-time.
All of our integrated ELD solutions save you time and money. Contact us to schedule a free consultation or trial demonstration to see how your fleet will be affected. Our experts can help you strategize and streamline.