As businesses round up the year, it's the perfect time for teams to perform a review of business operations. This allows management to see what processes and projects are working towards their long-term goals and how their finances stack up. When it comes to fleets, the process is no different. However, in addition to reviewing processes and projects, it's critical for fleets to see how they can utilize their existing tech stack to help them further get ahead.
2020 Overview: Adjusting To A New Normal 
2020 was a unique year. For many, it was the first time they truly expected industry uncertainty and long-haul transporters definitely went through a moment of change. As regulations, demand and driver processes were adjusted, with the right driver and utilization of tools, teams were able to power through it. 
For nearly all fleets, 2020 caused operations to change by increasing health and safety protocols, PPE and more. Some fleets also decided to put attention towards their current processes and technologies within their fleet by focusing on using performance or finance boosting tools. Some found this easy to do as they leveraged their existing tech stack. 
As a result, leveraging existing tech stacks is a critical recommendation for all long-haul transporters, to help them get ahead in 2021.
Leveraging Telematics And Connected Networks Already In Place 
Nearly all fleets are already digitally connected by some form of a GPS or fleet tracking device to optimize routing, complete routes efficiently and to monitor hours-of-service (HOS) or driving times. 
When looking to maximize existing tech stacks, it's important for fleets to leverage these already in place networks that connect to already installed hardware. Doing so will immediately increase route completion performance. 
One advantage is to leverage bypass programs that require no hardware as installation is digital. Regardless of where vehicles are, operations can change for the better almost immediately. During a time where social distancing and PPE measures are heightened, this is a major benefit. 
Leveraging A Tech Stack With GO9 Devices  
Fleets that are fitted with Geotab GO9 fleet trackers are used for several reasons including GPS tracking, HOS tracking and engine diagnostics. These already in use devices can also leverage the connected network it relies – by installing the unique Drivewyze Weigh Station Bypass Program fleets can truly meet global expansion dreams. 
While Drivewyze did not invent the weigh station bypass program, they did modernize it. By leveraging relationships and connected networks, they were able to implement a program where over 47 states and provinces allowed them to operate by using the safety scores of fleets, as well as other credentials, to allow vehicles to have a green light to pass and not have to pull into weigh stations. 
A New Efficiency Tool: Hardware-Free Weigh Station Bypass Programs 
A weigh station bypass program works by using vehicle GPS location data from a GO9 device in correlation to the GPS location of weigh stations, as well as unique weigh in motion scales strategically embedded in highways prior to a station. If a weigh station is participating in the program, the vehicle will have their fleet information and weight calculated from the motion scales automatically and this data will be cross referenced against screening rules to determine whether they are required to pull in. Typical screening rules include: 
Fleet safety score

Weight of vehicle while approaching station 

IFTA payment completion 
Many fleets find that they are authorized to pass stations approximately 98% of the time, immediately resulting in saving resources and time. In fact, most fleets report approvals of preclearance more often than not and notice a near immediate ROI when a truck receives just one or two bypasses a month. For drivers who find they are held up at weigh stations this is a game changer. 
Weigh Station Bypass Programs In Real Life 
Over the last year, weigh station bypass programs have thrived as they have been leveraged by fleets to streamline workflows when it comes to driver delivery times. When speaking to Drivewyze's Weigh Station Bypass Program, they remained agile when encountered with recent pandemic restrictions. 
The COVID-19 Shutdown 
During the COVID-19 pandemic many cities and countries shut down for a period of time, resulting in various businesses being closed or services being halted. For long haul trucking, it was felt most as several truck rest stops and weigh stations were closed for a short period of time. As a result, many drivers were unsure of where they could safely stop to rest so resources were overused and HOS records were affected, as they drove around looking for a safe place to stop.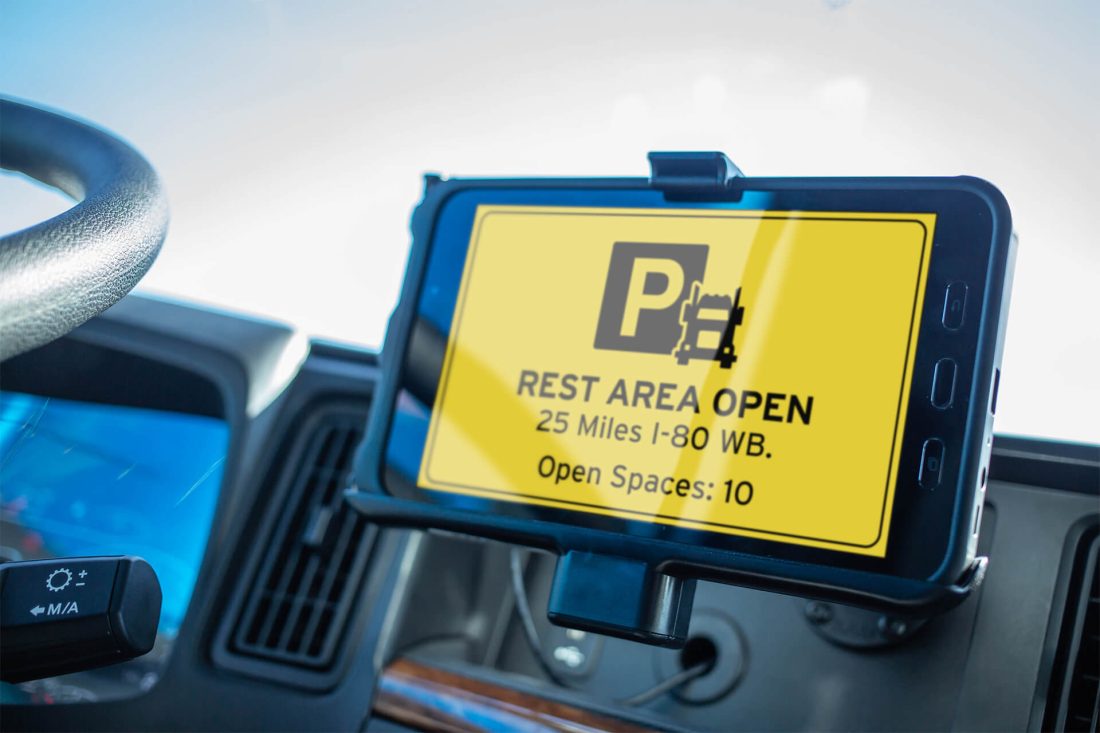 To help long haul fleets, Drivewyze accelerated their development of new features to automatically allow their systems to monitor the location of open rest stops and even provide data on their capacity level.
Becoming Part Of A Response Plan 
During the COVID-19 pandemic, many offices were instructed to enforce remote working options when possible. For some fleets, as part of their response plan, they took this time to proactively work towards upgrading their fleets by enrolling them into a bypass program. Because the program is completely digital and is free of hardware installation, the implementation of Drivewyze's program was able to happen instantly. This resulted in improving operational efficiencies and social distancing measures as they did not have to pull off the highway into a weigh station.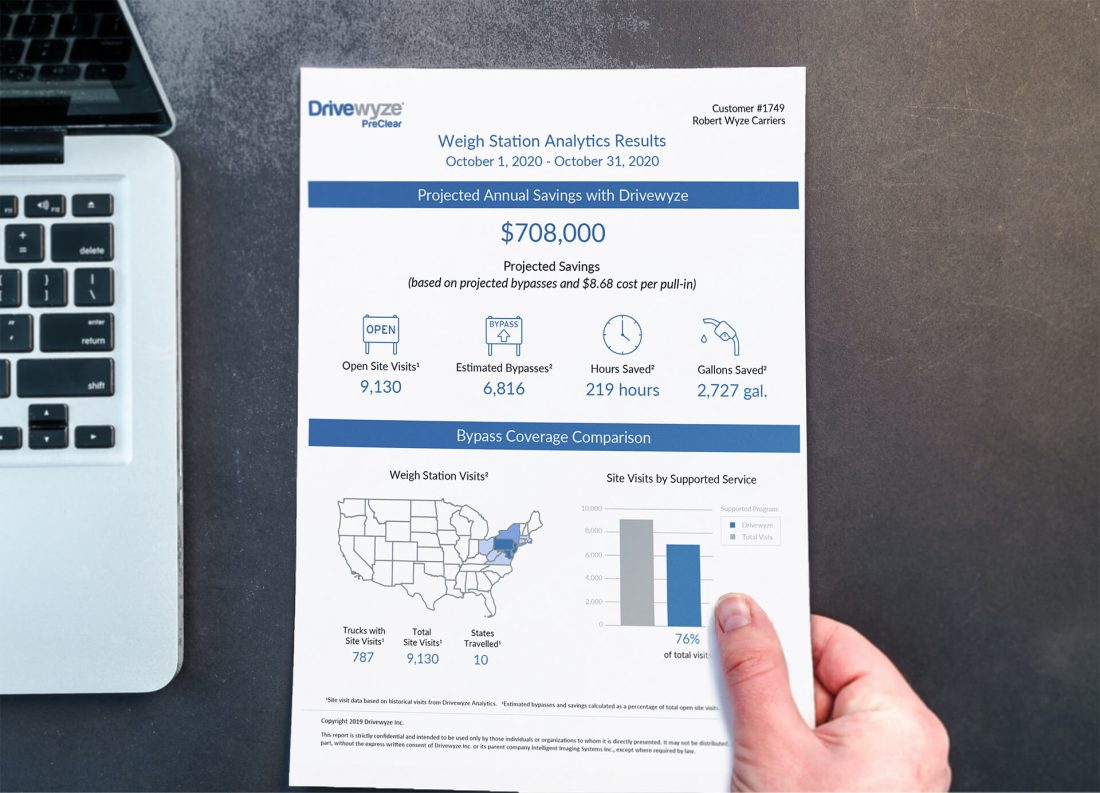 After this unexpected year that many fleets have had, it's hard to tell how 2021 will be. It's critical for long haul fleets of all sizes to do what they can to elevate their existing tech stack to help them remain successful in the new year.
To learn how weigh station bypass could benefit your fleet, speak with one of our long-haul transportation specialists about receiving a Weigh Station Analytics report to see exactly how much time and money your fleet could save, or inquire about a free trial to experience the service in-cab.
Written by: Victoria Gole, Marketing, Branding & Communications Specialist at GoFleet
Contributions by: Doug Johnson, VP of Marketing at Drivewyze