Weigh Station Bypass Service
Mobile Bypass Technology for Drivers and Fleet Managers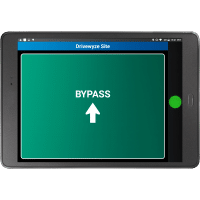 Clear Weigh Stations with Speed
Drivewyze PreClear rewards your hard-earned safety score by providing bypass opportunities at both fixed weigh stations and mobile inspection sites so your team can stay productive.

Boosts Productivity
Vehicles can bypass multiple weigh stations across North America without the need to stop and wait.

Cost Saving
No transponder required. Drivewyze PreClear can be integrated directly into the Geotab Drive App or any mobile device.

Real-Time Data
The free Weigh Station Activity Report Tool collects and shows information on your vehicle weigh station activities.
Schedule a Demo
Try it Free for 30 Days
Improve Road Safety
With CMRS-based bypass, drivers can receive bypass alerts from any lane with geofence technology. Drivers can also be notified of upcoming weigh stations or inspection sites 1-2 miles away, giving them time to move to the right lane if necessary.
Check Price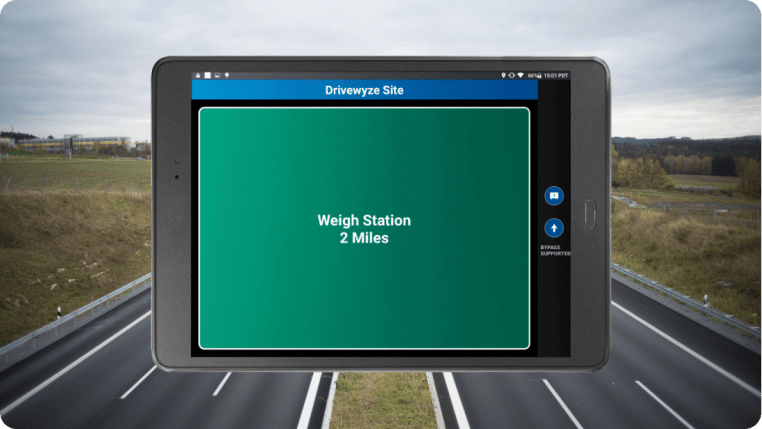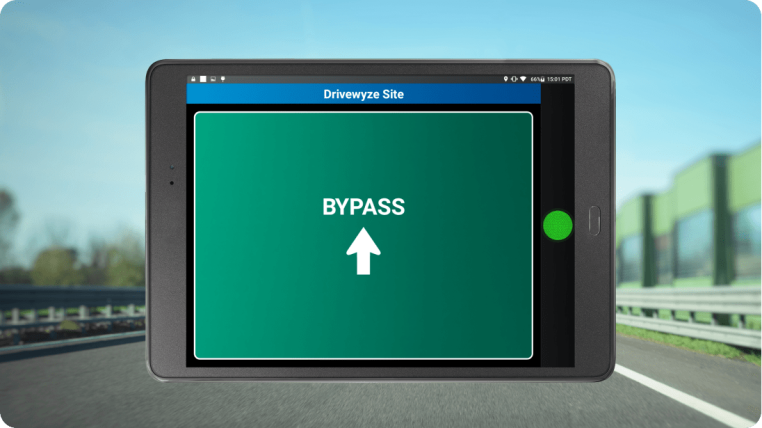 Safe and Easy to Use
Drivewyze is a hands-free and fully automated service that complies with FMCSA & the different state driving laws. When integrated with the Geotab Drive App, Drivewyze is always 'on'.
Check Price
Greatest Coverage in North America
Drivewyze PreClear provides bypass opportunities at over 800 sites in 47 states and provinces to ensure that you can have maximize savings in regards to time and money while delivering loads faster.
Check Price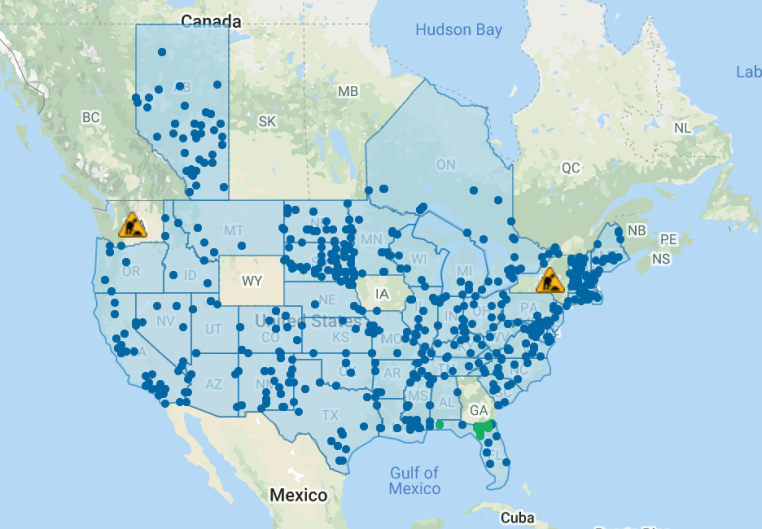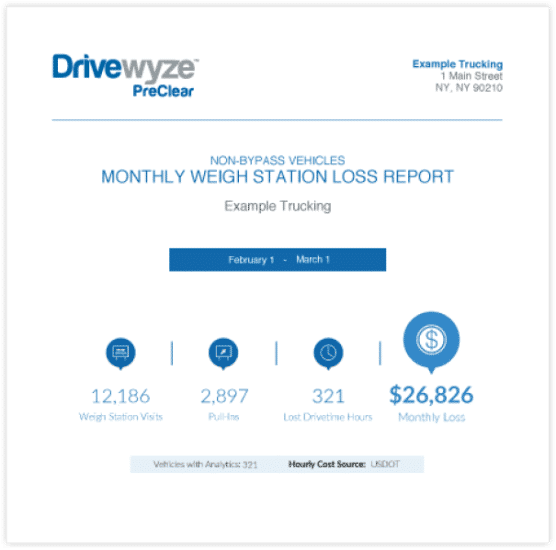 Reveal Hidden Losses
Have reports that show how much time your driver wastes at sites across the country, where your trucks are being pulled in the most and for how long, as well as the number of bypasses a driver receives each month.
Check Price
Bypass Process
How does the Drivewyze PreClear app work?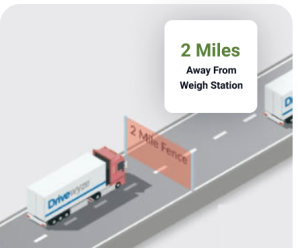 01 - Mile Fence
Drivers will receive visual & audio reminders twice, once when the vehicle is 2 miles away and once 1 mile away from the weigh station or inspection site.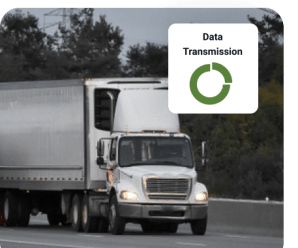 02 - Data Transmittion
Truck data will be shared with the weigh station after entering the 2 mile fence and will be taken into account for whether the vehicle is cleared to bypass.
03 - Driving Instruction
After the weigh station views the data, drivers will receive bypass permission or pull-in instructions.
More Features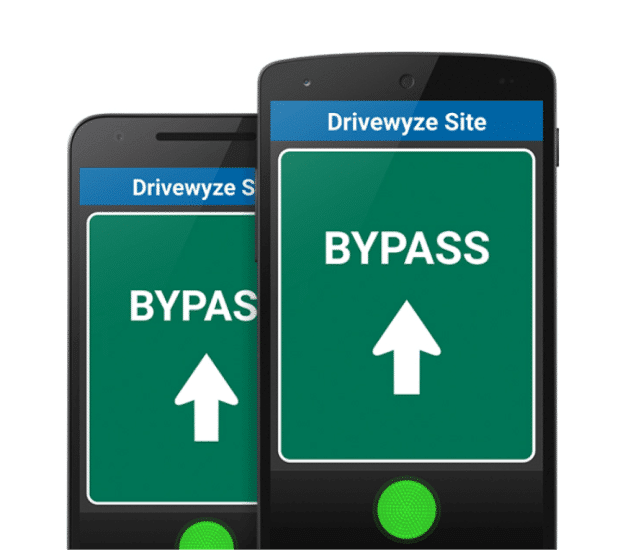 Recruitment And Retention Incentive
PreClear is an innovative tool to leverage for recruitment or retention as it can make the life of a driver simpler. In fact, drivers are 3X more likely to work for a company that provides a weigh station bypass program.
Integrated Into Leading ELDs
With PreClear having integration capabilities and being 100% software-based, there is no need for transponders.
Protected Driver Privacy
All Android and iOS data is encrypted and is not shared with third parties like law enforcement. Data like location, HOS, speed, or any personal information is secure.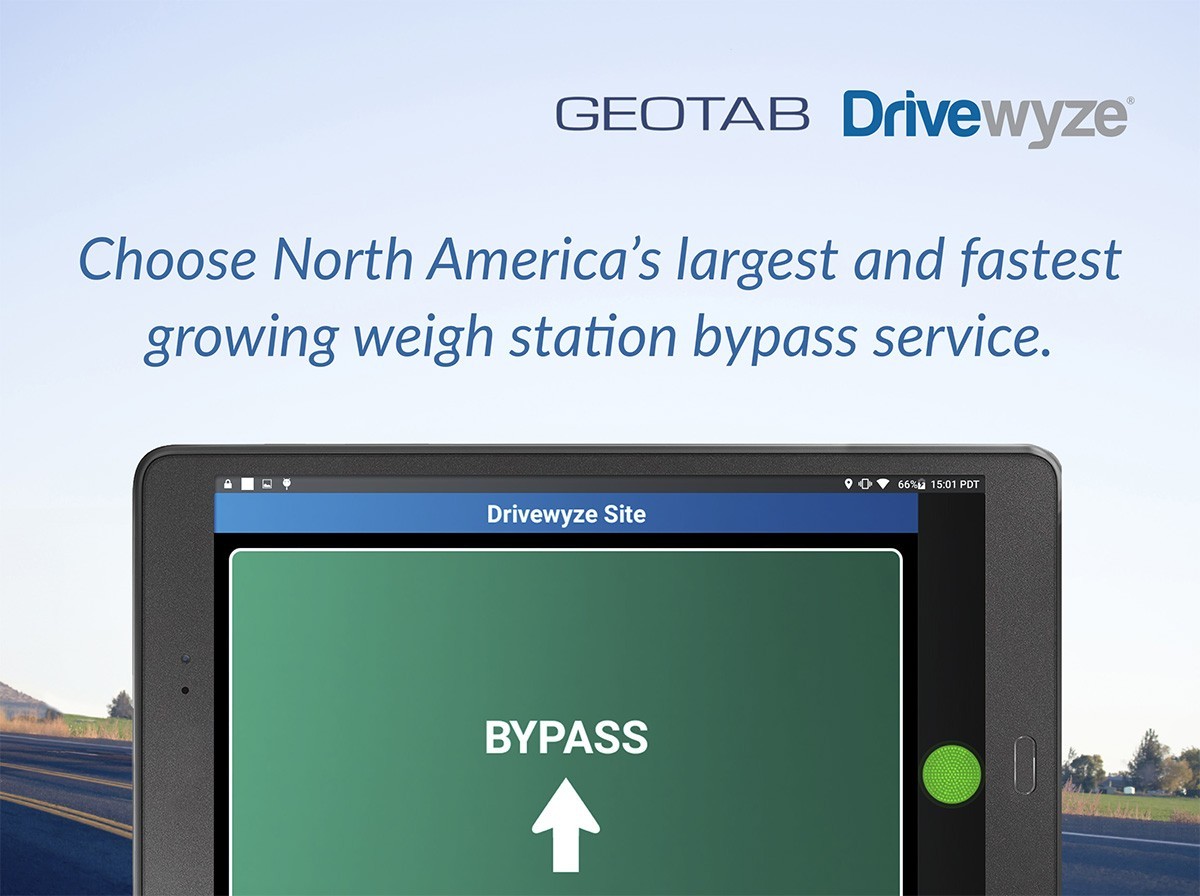 Geotab DriveWyze Brochure
Drivewyze PreClear rewards safe driving with legal bypasses at weigh stations across North America, saving your fleet time and money. Simple and easy to use, it is the only full service, always-on bypass service that doesn't require a transponder to run.
Download now