Fuel is one of the most fluid factors – literally and figuratively – to determine the success of fleet management. Whether one considers price hikes or supply chain issues, fuel economy for fleets remains top of mind for all fleet companies.
While you may not be able to control the fuel market's volatility, there are factors to consider when it comes to fuel consumption; namely how much your vehicles use, and where you can find areas of improvement.
In this article, we'll discuss fuel efficiency and how a fleet management solution can positively impact your bottom line.
Why Focus on Fuel?
Fuel expenses constitute up to 60% of a fleet's operational costs, making it the second-largest expense for most fleets and an ideal area of focus when looking to optimize a fleet's operational efficiency. 
Investing in a solution that optimizes your fleet and makes it more fuel efficient has a profound impact on your company's budget and environmental sustainability efforts – two areas of focus for most of today's business leaders.
What Affects Fuel Economy for Fleets?
There are a variety of factors that affect fuel efficiency, including:
Idling

Speeding

Driving Habits

Payload

Route planning and optimization
Fortunately, fleet management solutions can help fleet managers keep tabs on all of these factors – and more – to ensure optimal fuel efficiency.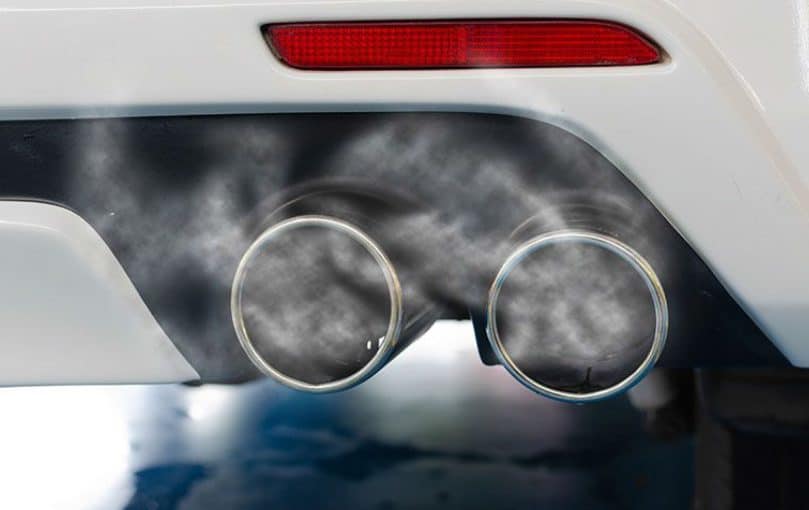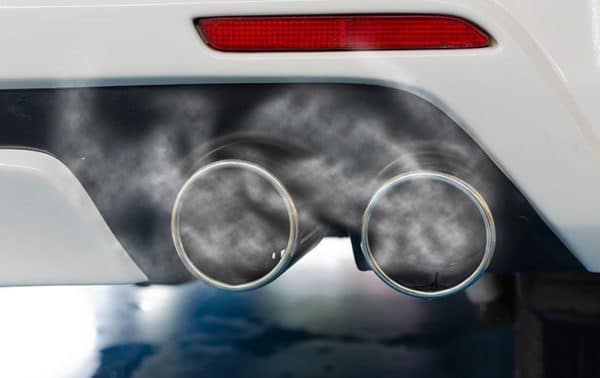 Idling
Leaving a vehicle's engine running while parked or not in use is a major contributor to wasted fuel. In fact, idling for just ten seconds can consume the same amount of fuel as restarting the engine. 
According to the Environmental Protection Agency (EPA), vehicles that idle more than 50% of the time when in use require more maintenance and cost fleets more money.
While there may be some instances where idling is unavoidable, such as in the case of emergency vehicles or delivery trucks that need to keep their refrigerators running, an automated, scalable fleet management system can identify idling patterns and offer solutions.
Speeding
While speeding may get drivers to their destination more quickly, it also significantly reduces fuel efficiency. The U.S. Department of Energy estimates that for every 5 mph over 50 mph, fuel economy for fleets decreases significantly. 
A fleet management solution, such as GPS tracking, allows fleet managers to monitor speeding events and correct them in real-time. Some fleet management solutions also trigger speed limit alerts that notify drivers when they are exceeding the posted limit.
Vehicle Weight
A recent UK study found that fuel consumption increased by 0.112 mpg on average for every tonne of payload added. Essentially, the heavier a vehicle, the more fuel it will consume. That's why it's important to ensure that vehicles are not carrying unnecessary weight, even when it's in the spirit of reducing trips. 
Telematics data is one way to monitor your vehicles and their payload to ensure compliance with weight restrictions. For example, a fuel management system enables fleet managers to track fuel usage patterns across their fleet.
Driving Habits
It's not just speeding that can impact fuel economy for fleets. Aggressive driving habits, such as hard acceleration and braking, can also lead to wasted fuel. The U.S. Department of Energy estimates that "jack-rabbit" starts and harsh braking can increase fuel consumption by as much as 40%.
Fortunately, telematics data can help to identify patterns of aggressive driving so that fleet managers can address the issue with drivers. In addition, some fleet management solutions offer features such as driver coaching that can help to improve driving habits and optimize fuel efficiency.
Route Planning and Optimization
An inefficient or poorly planned route can lead to a lot of wasted fuel – not to mention wasted time. By using a fleet management solution, fleet managers can plan and optimize routes based on real-time traffic data, which can help avoid congestion and reduce travel time.
In addition, some solutions offer route planning and optimization features that take into account factors such as vehicle weight and payload, which can further improve fuel efficiency.
Invest In a Fleet Management Solution
Incorporating a management solution into your fleet is a big decision, but one that pays off in many ways, including reducing your fuel costs. 
When choosing a fleet management solution, it's important to consider your company's specific needs and choose a solution that not only offers the features you need to optimize your fleet's performance, but does so in a way that permits growth as your fleet expands.
Look for a solution that offers comprehensive telematics data around things like fuel usage, idling, speeding, and more. 
Furthermore, a good route planning and optimization tool can help you to plan the most efficient routes for your fleet, which can save you time and money. 
Finally, a solution that provides real-time alerts based on triggered events can help keep your drivers from speeding and wasting fuel.
Managers can make a significant difference in cost savings and fuel economy for fleets. Contact your GoFleet consultant to see which fleet management system is right for you.