When it comes to transportation of goods and services, truck drivers are the adhesive that holds the supply chain together. Given their importance, finding, hiring, and retaining truck drivers has proven to be more difficult than ever.
Once thought of solely as a system for improving operational efficiency, there is now opportunity to leverage telematics for driver retention.
By the end of this article, you will gain insight into the present trucking industry, and how the use of telematics can make a big difference with the current labour shortage.
What is 'telematics'?
In broad terms, telematics is a field that combines telecommunications and informatics. Informatics involves the working of computer systems – the science involved in the processing of information, its storage, and retrieval.
When you apply this combination to vehicles, telematics becomes a highly sophisticated computing system that can track all aspects of the vehicle, from electrical, mechanical engineering to software engineering.
The use of telematics in the context of vehicle use often involves the following:
Using telecommunications to send, receive and store information to help control remote objects.
The combined use of telecommunications, and informatics to control and monitor vehicles that are on the move.
The use of GPS to help with the navigation and live tracking of vehicles.
Telematics acts as a single monitor for all the different sensory and electrical features of your vehicle, all the while providing instant information on a single vehicle, or an entire fleet, on demand and in real-time.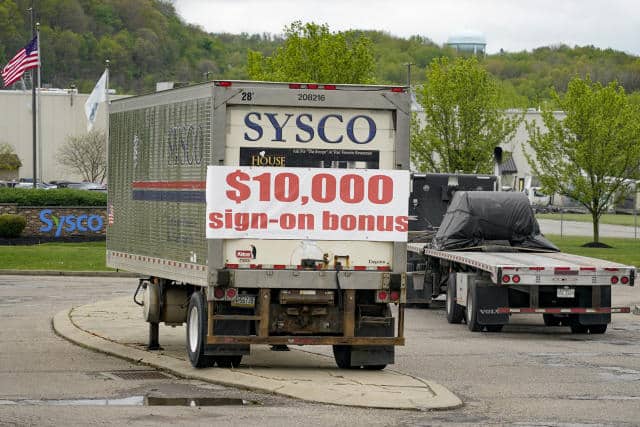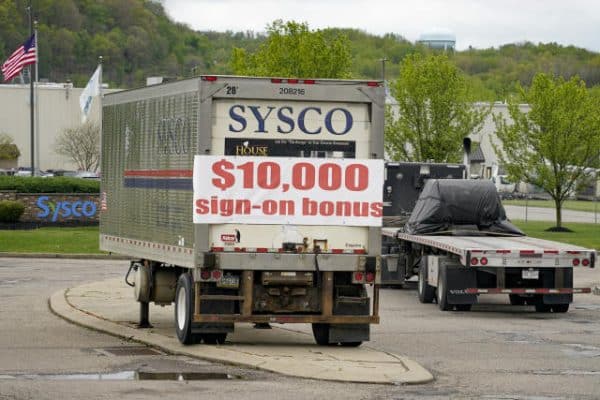 The trucking industry's labour shortage
According to a recent report from the American Trucking Association (ATA), the shortage in truck drivers hit an all-time high of over 80,000 drivers in 2021.
The most prevalent causes were:
Demographics – The average age of current drivers is above 50, leading to more retirees and fewer hires year over year.
Fewer female drivers – According to the same ATA report, women only make up 7% of the overall existing drivers.
Lack of new drivers – The availability of potential drivers on par with a truck carrier's hiring standard is extremely low.
Lifestyle –The lifestyle of the average truck driver is another important factor that deters people from choosing truck driving as a profession. Long hours, irregular meals and sleeping patterns all contribute to the decline.
The pandemic – Among the many people that were temporarily laid off due to COVID, most did not come back.
This labour shortage will be acutely felt for a long time and may persist until the trucking industry increases its bandwidth to allow younger drivers into the fold and/or improves its hiring and training practices.
Mitigating the labour shortage
There are two parts to managing the labour shortage. The first and most self-evident is to make the driving profession more lucrative and attractive to potential drivers, including:
Offering fair wages with extra benefits, including solid health insurance and pension plans.
An increase in freight rates.
A refresh in the truck industry's branding, making it an appealing and viable career path.
Better work schedules and route assignment for improved work/life balance.
The second solution would be the adoption of technology. Telematics has massive potential to help your workforce mitigate the labour shortage while providing attractive solutions that make everyone's job easier in the short and long-term.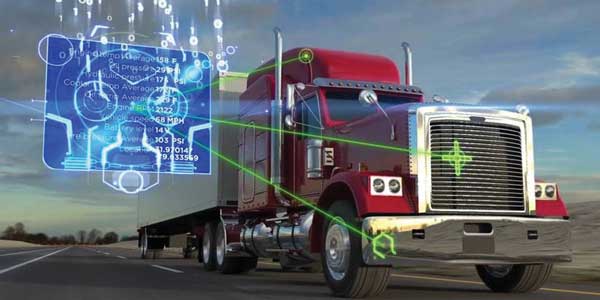 How telematics can help
Telematics has the power to improve the working conditions of your existing and future drivers in a very significant way.
The benefits of telematics from a business perspective
Improves productivity and efficiency: The data collected by integrated GPS found in most telematics systems can be used to optimize routes, which reduces the overall time spent on the road, reduces delivery times, and improves fuel usage.
Reduces operation costs: All the improvements listed in the previous statement help reduce operational costs. Moreover, since telematics tracks and keeps records of virtually everything that has to do with the vehicle, there are opportunities to identify potential issues within your vehicles before they happen, thus improving operational costs and maximizing fleet efficiency.
Automates payroll management: With the time and distance data provided by telematics, it becomes easier to manage payroll without having to worry about clerical errors.
Streamlines telecommunications: Telematics systems help you seamlessly streamline all forms of end-to-end communication within your business operations, from customers to drivers.
Offers proactive maintenance and repair alerts: The diagnostics data provided by telematics can help you maintain your fleet and keep everything in working order. Issues can be flagged to your driver while also alerting your repair centre, preventing break downs before they happen.
Attracts and retains drivers: This is the most important benefit given the subject of this article. Vehicles fitted with telematics technology will always prove to be more attractive, and the many features that the tech offers, especially in them being engaged, and not disconnected over miles of long lonely road, will certainly help in their retention.
The benefits of telematics from a driver's perspective
Improves safety and compliance: The built-in driver monitoring software encourages drivers to comply with all regulatory driving standards. This goes a long way in avoiding, and preventing accidents, ensuring the overall health, and safety of the drivers.
Opportunities for real-time coaching: Virtually everyone develops bad driving habits over time. Whether it's harsh braking, frequent acceleration or failing to use a turn signal, telematics can identify these occurrences and alert both you and your driver to these behaviours as soon as they happen, giving you an opportunity to correct and coach in real-time.
Increases job safety: Contrary to popular belief, telematics isn't the digital, overbearing "Big Brother" that everyone thinks. There are lots of ways to introduce telematics to your drivers that frame it as a benefit; less in-cab surveillance and more of an insurance policy that helps prevent accidents, exonerate your drivers and keep them safe.
Conclusion
While there is no singular solution to fix the entire trucking industry, an organized business that leverages telematics data not only lures prospective employees, but it can also help your organization use your existing drivers and vehicles more efficiently while keeping them safe on the road.
For more information, contact your GoFleet consultant and ask us how we can keep you and your staff in the driver's seat.