December 16th, 2019 is an important date for many commercial fleet organizations as it marks the day that commercial drivers are required to install and fully understand how to use ELDs within their vehicles, unless an AOBRD was in use prior to December 18, 2017. But, if an automatic onboarding recording device was in use prior to December 18, 2017, drivers will have an extended deadline of June 21, 2021, to become ELD compliant. 
While there was a soft enforcement period which graced drivers with not having ELD violations affect their CSA scores, full enforcement will be in effect shortly. 
What Being ELD Compliant Means 
Being ELD compliant means that a commercial fleet which meets the criteria in relation to the ELD mandate must have the ELD recording device. As well, it's worth noting that the electronic logging device must be self-certified, and in Canada, the devices must be third-party certified. Meaning, work-rest cycles will be obeyed as service compliance and fatigue management is at the core of this. 
Apart from having the proper device, being ELD compliant also means that the drivers who are operating commercial motor vehicles must also know how to use the device. Specifically, how to provide authorized safety officials supporting documents or information regarding their travels. 
"As an industry we are committed to improving road safety. Today's announcement is a big step in the right direction and initiates the countdown toward the elimination of paper logbooks as a legal compliance option. The Canadian introduction of third-party certification of ELD devices will also ensure that the non-compliant operators in our sector cannot find workarounds to hours of service compliance in an electronic monitoring environment."

–David Carruth, Chairperson, Ontario Trucking Association.
Common Violations 
As the deadline to be compliant with electronic logging devices quickly approaches, it's critical to understand that the regulation will be strictly enforced. Among the many infractions a driver could receive, below are the four most common, and possibility the most detrimental to drivers or fleets. 
Affect CSA Score 
For carriers, the Compliance, Safety, Accountability (CSA) program helps to hold motorists accountable for their role in road safety. The program looks to monitor unsafe driving, vehicle maintenance as well as driver fitness with hopes to encourage fleets to operate in a safe manner. While there are many factors that make up your CSA score, it's important to remember that once ELD compliance is in effect, failing to meet standards can lower your score. With severity ranging depending on the ELD infraction, fleets can't risk it as low CSA scores can result in more roadside inspections as well as interfere with best-paying load or good business opportunities. Additionally, depending on the violation, drivers may be placed out-of-service until they are compliant. 
Some violations that are known to typically be weighted more heavily in terms of severity are listed below;
No record of duty status 

Using an incomplete or wrong method to record HOS (Hours Of Service) 

ELD screen unable to be viewed from outside of the vehicle 

Using a device that is not registered with the FMCSA (Federal Motor Carrier Safety Administration)
Out Of Service 
If a driver is found to not have the proper ELD device for their commercial vehicle, it is possible, and likely that they will be placed out-of-service for at least 10 hours based on OOSC (Out-Of-Service criteria). While this typically occurs if a driver creates false reports or uses unauthorized ELD or ABORDs, being OOS can be detrimental. Not only are drivers unable to work for a lengthy period of time, or until they are compliant, but being out-of-service directly correlates to lost revenue as no work is completed. 
Penalties fines 
As one can assume, violations will have penalties and fines associated with them. Depending on the severity of the violation, the fine received can be thousands of dollars, translating into wasted finances that could be used to better the fleet. On average, the North American Trucking Association found that the average fine associated with failure to comply was $2,867, with the highest recorded fine being $13,680. 
Towing costs 
In addition to penalties and fines, fleets can see additional expenses adding up if they are not ELD compliant. One major expense to highlight is the cost of towing non-exempt vehicles if the driver is placed out-of-service. Depending on the location of the vehicle, the tow can cost hundreds. 
With the repercussions of not being ELD compliant looming over some fleets, it's crucial for businesses to begin anticipating their transition to the new device. As discussed, overlooking such an important change can greatly impact the success of the fleet.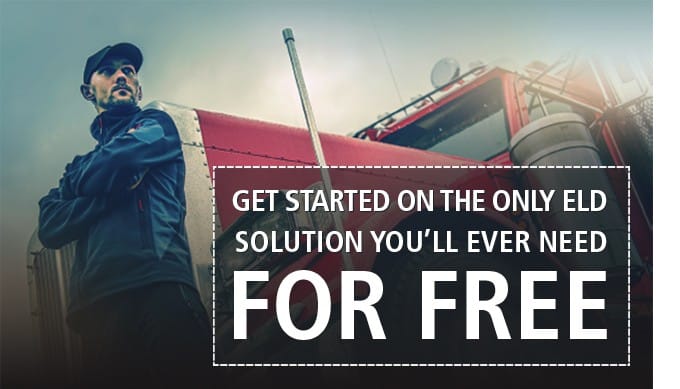 With the deadline for ELD compliancy quickly approaching, be sure to take advantage of our GoFleet Promotion that can save you hundreds today!