At its core, the fundamental goal of fleet management software is to ensure the proper utilization and protection of every driver and vehicle. Managers can leverage fleet tracking data to evaluate the demand for vehicles throughout all four seasons, predict growth, and track driver safety. Most important to effective fleet management? Choosing the right software to support their specific industries.
ACHR News recently sat down with Vishal Singh, CEO of GoFleet, a provider of industry-leading digital fleet tracking technology. They asked Singh for some pro tips on strategies for fleet management, and what to look for before you invest in fleet tracking software.
Fleet Management Responsibilities: 5 Key Areas
"Fleet management is about responsibility," says Singh. While ensuring the safety of each driver and vehicle is the top priority, Singh believes any proactive focus should concentrate on:
Safety:

The primary responsibility; making sure drivers and vehicles are kept safe. 

Productivity:

Keeping fleet operations productive and on target. 

Compliance

: Assuring compliance, not just on the road but with regards to company policies.

Maintenance:

Being proactive instead of reactive and decreasing vehicular down time. 

Sustainability & Growth:

Making sure fleet scalability is integrated so it can expand as your business grows.
"When I'm looking at fleet management software, I'm thinking, 'how can I best manage these five key areas?'" says Singh. "You need to think about what's best for you and ask yourself 'what suite of tools can best help me operate in my industry?'" 
Choosing Fleet Management Software
Digital fleet management software has expanded since general GPS tracking, first introduced two decades ago. "Today, we can track a lot more than dots on a map," says Singh. Using two-way dashboard cameras, fleet managers can actually observe drivers and their driving habits and prevent emergencies before they happen.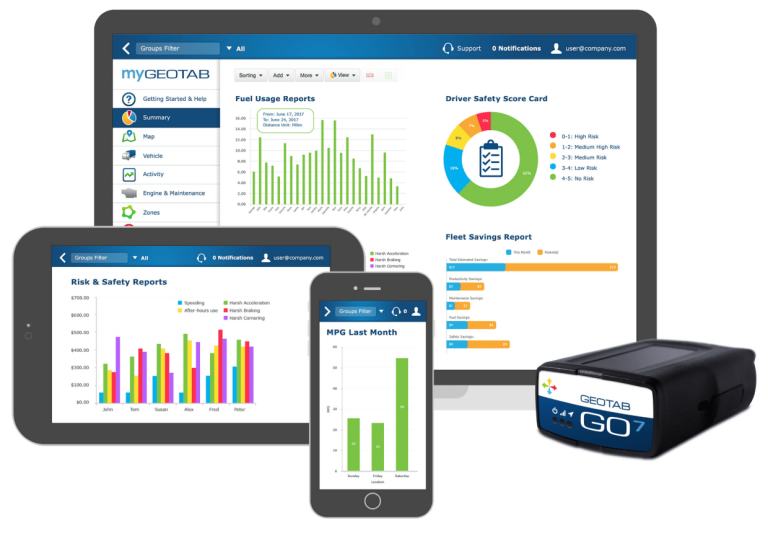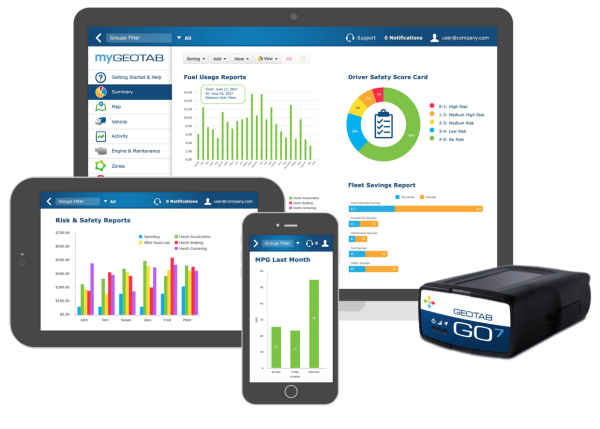 Collecting the right data is perhaps the most important criteria for choosing fleet management software, and the data you need will depend on the industry in which you operate. "If it's for food delivery, I need something to monitor the temperature of the food," Singh says. "If I'm in a high-risk area, where I'm delivering something of high value, I need cameras. I might also want to monitor and have video recordings, which can connect to the on-board devices for live-streaming."  
For example, if you are an HVC contractor, Singh emphasizes having good maintenance routines and a proactive seasonal maintenance strategy. "With fleet management software you can set up maintenance reminders to service every vehicle," he says. Singh also warns that failure to do regular checks means you might miss something, leading to costly repairs. 
The Advantages Of Fleet Management Software
Electronic tracking devices are essential tools for locating vehicles and monitoring road safety, but they can't operate alone. When paired with fleet management software, companies can access a rich ecosystem of telematics data. "Fleet management software allows companies to monitor vehicle faults, making sure there are no issues with the vehicles," says Singh. "We can also, depending on the software, have software that signs work orders for the vehicles." This can simplify regular seasonal maintenance, routine inspections and more.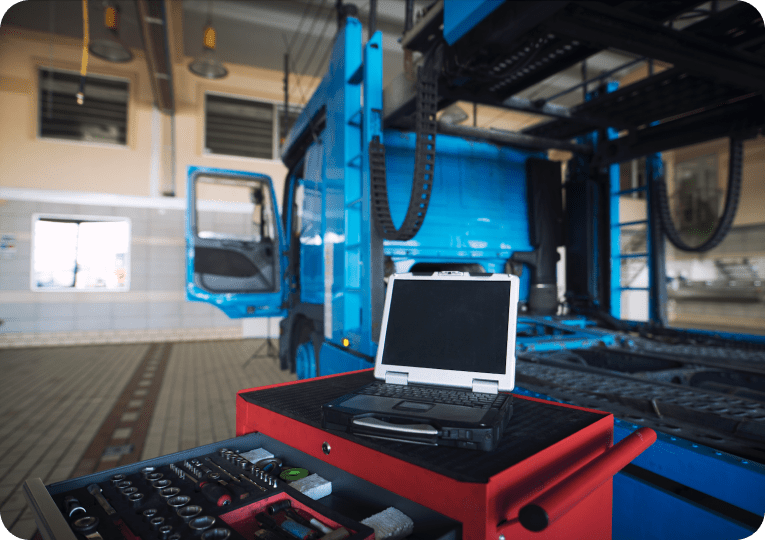 Predictive maintenance is a major benefit of fleet management software. Plugging an electronic tracking device into a vehicle's onboard diagnostics provides a holistic overview of that vehicle's health. "We can measure how well they're being maintained, or if there are faults on the vehicle," Singh explains. "Understanding those faults can tell us if we need to troubleshoot." 
What does tracking actually measure? "[Tracking allows me to] measure the actual behaviours that can help me in each of those key areas," says Singh. This can include monitoring the temperature of goods being transported, the safety of your drivers, allocating resources — the list goes on.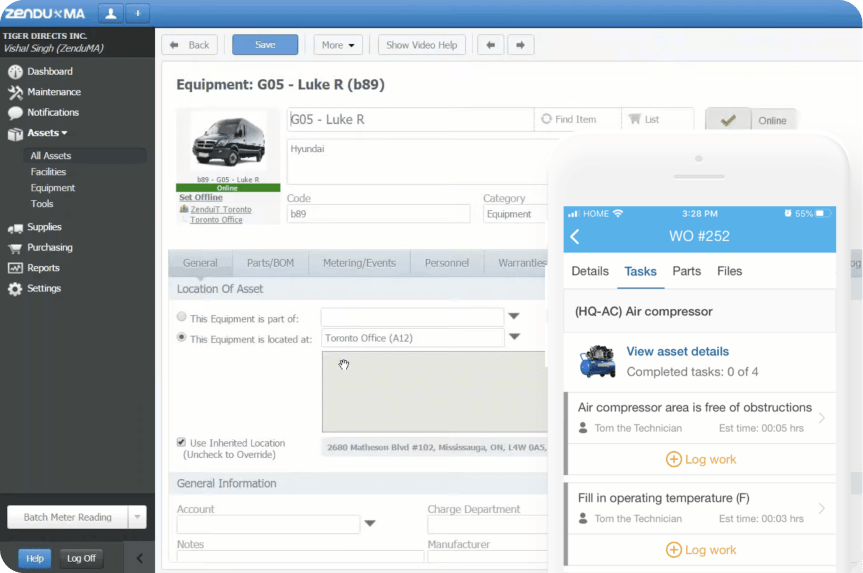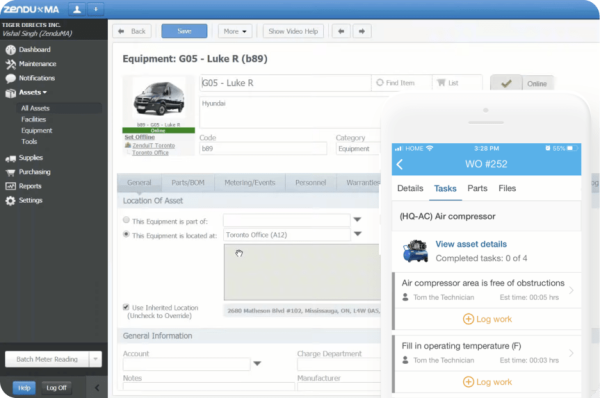 "With this technology you can create a way to engage keyless ignition, making it easier to pool vehicles," Singh says. "People can share vehicles a lot easier if anyone can use their phone to start the vehicle."
Also important, says Singh, is knowing exactly where the failure points are in fleet operations. For fleet managers, the benefits of streamlining records collections for rich, actionable data improves operational efficiency while making the best use of your fleet.
Managing Fleet Safety And Liability
Managing a fleet is about more than paying attention to the state of each vehicle, says Singh. It also means managing and coaching safe driving behaviours. 
Singh goes on to explain how an integrated system of dashboard cams, video recordings, sensors and management software can all work together to protect company liability and improve safety. "Vehicle tracking is one thing; tracking the behaviours, harsh breaking and all those conditions," says Singh. "But having video evidence helps people be more accountable."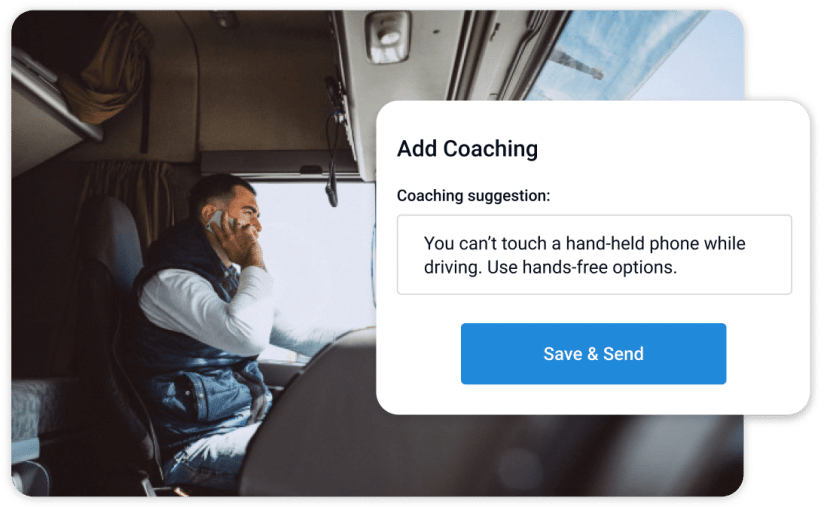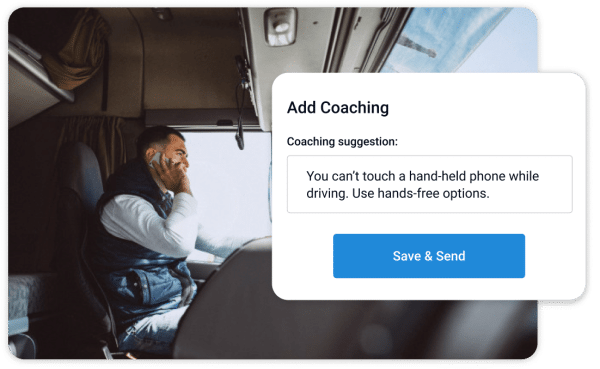 How? "Having cameras onboard limits your risk," said Singh. "If there's an accident and you have video evidence, you're going to avoid a potential lawsuit." Having video footage of road incidents can also help exonerate your driver "so you don't have to deal with investigations and claims. Now, if the driver was at fault, you can deal with the payout or settlement and then move on," he adds. 
Moreover, this niche tech an help avoid accidents altogether. "When you have all this data —cameras, video — you don't need to wait for the accident to happen. You can proactively know who your at-risk drivers are," he says. "Then, you can work on coaching them and help them take the necessary steps to improve their driving habits."  
Knowing When To Expand
To evaluate when it's time to expand, he recommends first measuring vehicle utilization. "Generally, companies will set up a threshold where if the utilization is above a certain amount, it's a trigger indication that they need more vehicles," says Singh. 
"Using fleet management software, I can evaluate the demand of my vehicles through my seasons," Singh says. "When you evaluate things like engine usage, or miles driven, you want to evaluate that against the total available hours you can drive these vehicles." 
While utilization metrics will vary with each industry, Singh recommends the following: "If you feel that utilization is above, say, 80%  or whatever metric — you can then evaluate the utilization to determine how many more vehicles you need to purchase." 
With the current supply chain challenges due to COVID-19, he notes it has become more difficult to acquire new vehicles, making it even more important to plan ahead. "If you see some vehicles are not well utilized, you can cut vehicles from the fleet by pooling them," he advises. Singh also suggests leasing additional vehicles from pools to expand fleets in a cost-effective manner.
Sustainability & Beyond
While fleet managers look to the future, there has been a big move towards electric vehicles. Singh warns, however, that there are a lot of things to consider before plugging into the electric vehicle trend. "You have to consider installing electric chargers and charger sites. You have to consider how many miles or kilometers you are driving each day," he says. If vehicles are traveling more than 200 to 300 miles, that might be more travel time than the range of the battery can offer. 
For those transitioning to electric vehicles, Singh recommends adding one vehicle at a time. Despite the initial investment, Singh says the cost savings on electric vehicles is impressive, including lowered fuel, vehicle usage and maintenance costs.
Whether you have a few vehicles or an entire fleet, electric tracking devices paired with fleet management software provides your business with benefits that are scalable, cost-effective and safe. The real beauty of fleet tracking, Singh explains, is that "when you're evaluating this data on a monthly basis, you're going to be ahead of the curve."