By now, you're familiar with the ZenduIT mapping software system that we offer ZenduMaps, which offers real-time location-based operations management that benefits fleets across a number of industries. The use of telematics is becoming increasingly prevalent among fleets, and managers of all kinds are beginning to understand the benefits of tracking vehicle location, driver behavior, work planning and so much more.
While the more obvious applications for ZenduMaps might include winter maintenance and seasonal road work (read more about the advantages of ZenduMaps for public works here), there are a number of operations that could benefit from this powerful fleet management tool.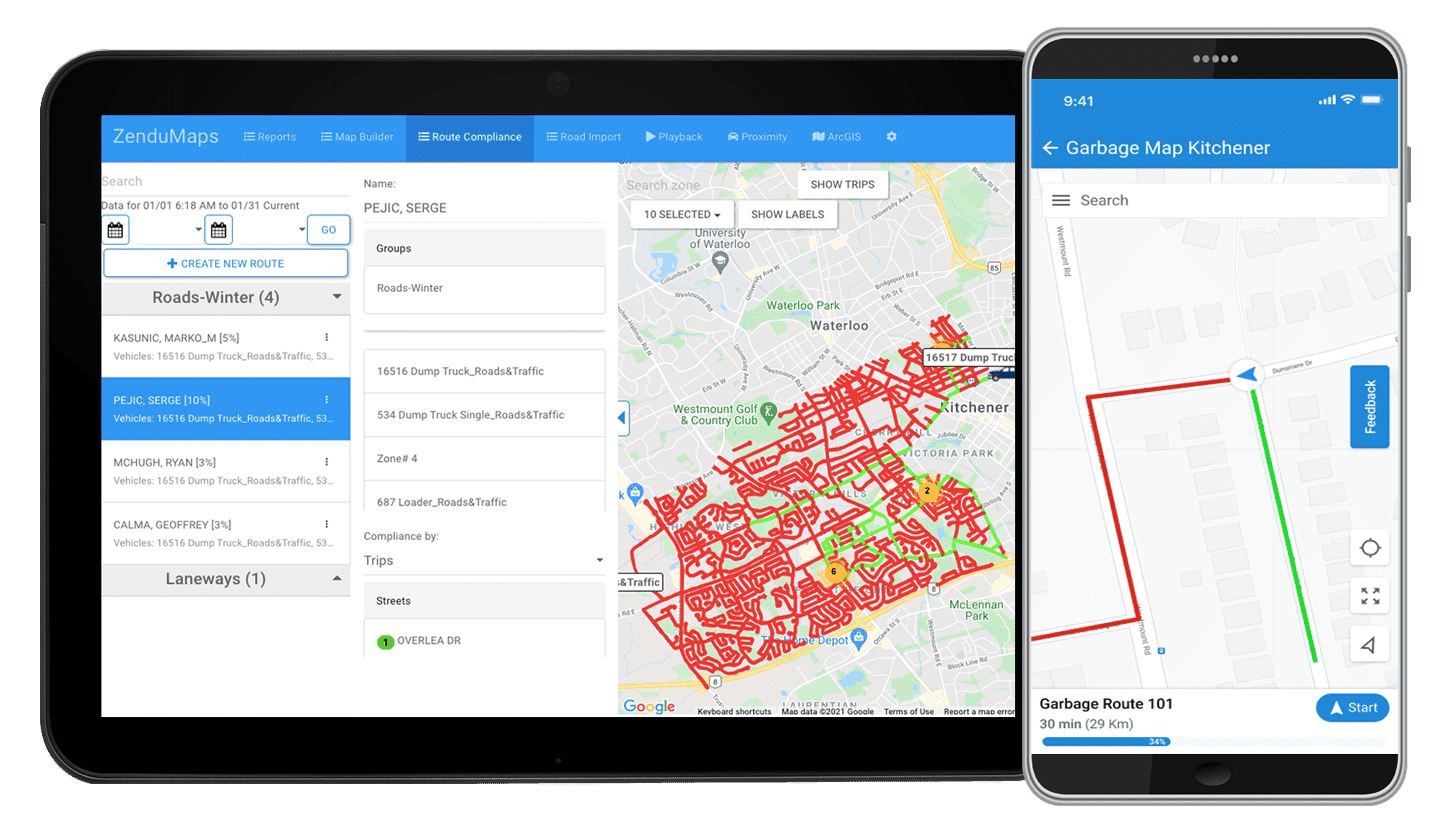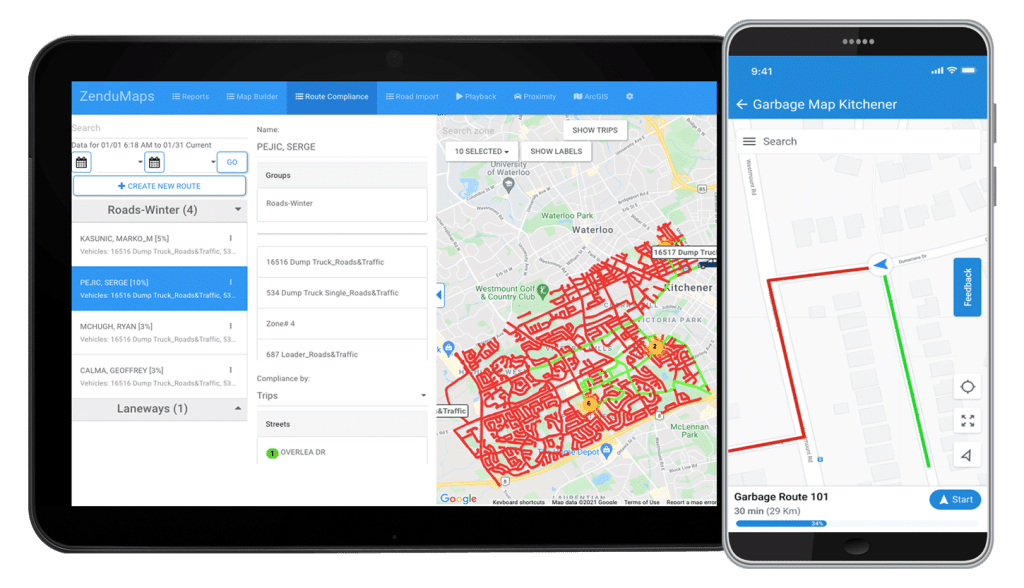 City Planning
Geographic Information Systems (GIS) have been very successful tools for urban and rural planning over the last several years. Whether the task is planning for new roads, working out local taxes or planning the next desirable neighborhood, the data gathered from ZenduMaps can help develop a new city, track its expansion and plan the direction of future growth.
Using GIS data, cities can manage planning, analysis and reporting — all factors that are necessary for successful building. With this secure, cloud-based software, stakeholders across local government and private organizations can be engaged to ensure that zoning, city bounds, street names and more are accurately and efficiently mapped. The platform provides geospatial data sets that deliver more effective solutions for planning management and city operations. 
Waste Management
The ZenduMaps platform has integrated tools to help improve productivity and reduce costs, both of which address common challenges within public works, but can be applied specifically to waste management. The public sector has a unique set of needs; waste collectors have the double task of clearing garbage quickly, efficiently and on a regular cadence, while appeasing constituents . 
ZenduMaps can manage and optimize waste collection vehicles, increase productivity and encourage fleet managers to adhere to waste collection schedules. The routing function increases fleet visibility and efficiency, while optimizing pickup schedules and litter control. Moreover, scheduled pickups and routes are searchable and viewable by the public, which fosters goodwill and keeps citizens informed.
Government
Government contracts represent some of the biggest use cases for ZenduMaps, as well as some of the greatest accountabilities. In this instance, GIS data can track all vehicles, assets and routes on a live map, allowing you to receive alerts based on predetermined triggers. The platform can also produce maintenance schedules and reports to reduce fuel costs and maintain vehicles before a problem arises.
The mapping of service locations and routes offers real-time feedback on completion rates and allows government agencies to proactively detect missed services or insufficient resources before they become a problem. 
To help manage public perception, the public can gain visibility into historical reporting and analytics for service verification, including work location with date and time stamps. By benchmarking the capacity of staff and equipment, an agency can verify the need for additional resources, or reallocate existing resources to other projects.  
Transportation
GIS data is commonly used for managing existing transportation issues while allowing those agencies to plan ahead for new roads and routes. The ZenduMaps solution offers fleet managers full visibility into the operational data of all government vehicles on a single platform, and provides the tools to effectively reduce costs, maintain compliance and ensure road safety.
Water Utility
One of the most critical areas for geospatial technology is water asset management. Mapping solutions provide water utilities with improved asset management capabilities. Creating smart, connected networks with water utilities can ensure clean drinking water for a community, a city, or the global population. In this case, agencies can accurately and efficiently maintain the utility's infrastructure to help meet the increasing demand for water.
In addition to tracking water pressure and monitoring potential leaks, GIS mapping technology plays a vital role in digitizing water networks, and can help provide valuable insights into locations and assets, including pipes and reservoirs. Data gathering, both historical and current, can help water utilities plan new infrastructure projects and provide a complete picture of the utility's performance. Water managers can use this technology to improve service levels and ultimately improve customer satisfaction. 
Agriculture
Pursuant to the development of water utility infrastructure in cities, GIS data also holds sway in rural areas where water is essential to the agricultural industry. The availability of water directly affects crop production in a given region; GIS mapping can produce efficient techniques for farming, identifying crops and determining yield. GIS data can also help analyze soil data, which increases food production.
The goal of a mapping platform is to reduce costs while improving efficiency, operational effectiveness and quality of service. Speak with one of our consultants about implementing a solution for your industry. Contact us now for your free trial!