Waste removal fleets are under constant pressure. If they miss a day in their schedule, the fleet could face setbacks and flak for days after. To help reduce adverse outcomes, having 360 telematics solutions to minimize physical, business and environmental risks. 
A 360 Solution In Action For Waste Disposal Fleets
We'll discuss the top three responsibilities that waste removal fleets have from the moment they are deployed. We'll also see how 360 solutions that leverage GPS tracking via engine monitoring, sensors, online learning platforms, and smart camera systems can be used to help ensure that a waste disposal fleet is always meeting their responsibilities.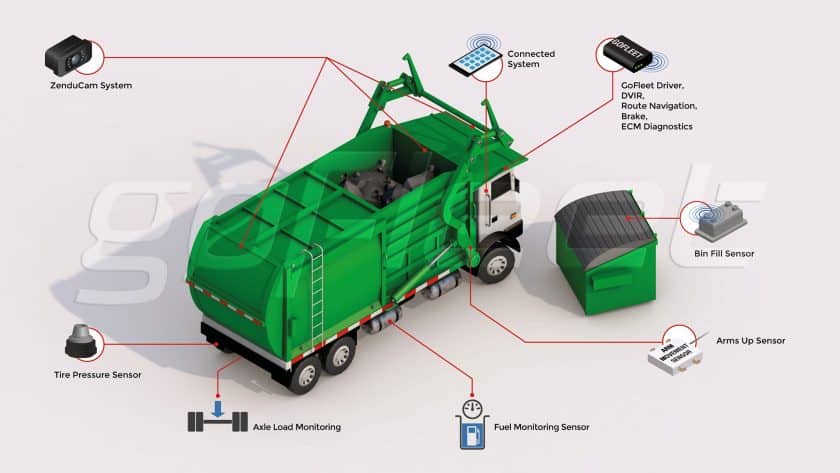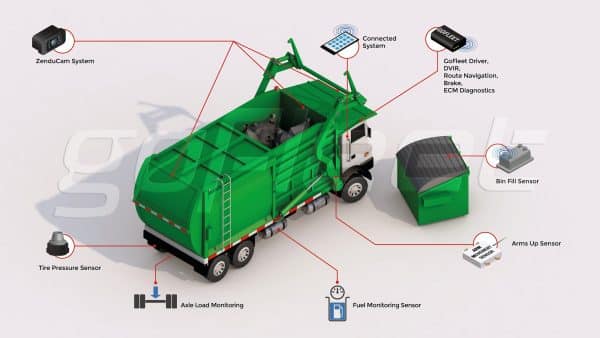 A Fleet's Responsibility To The Environment: GPS Tracking And Sensors
Waste disposal fleets have a responsibility to reduce their environmental impact. In 1999, the Canadian Environmental Protection Act was put forward to prevent acts that lead to pollution and harm to the environment. Specifically, the act focuses on businesses and organizations remaining sustainable by reducing emissions and stopping improper disposal of waste. After this act was in place, waste management fleets felt the need to use telematics to reduce their fleet operation's environmental footprint. Fleets used this new focus on the environment as an encouragement to implement GPS tracking and sensors to not only make routing more efficient but improve driver behaviour. 
For many private or business-based waste disposal companies, GPS tracking solutions proves useful when optimizing the routes driven based on the fill levels of waste bins. Doing this helps to ensure that businesses do not produce extra and unnecessary emissions. This is made possible by installing bin fill sensors on waste bins to monitor the content fill level. After installation, when the sensor detects a fill level over 80%, the bin is automatically placed on a route so it can be emptied. Time and resources are no longer wasted on emptying bins that aren't full yet. Likewise, using bin fill sensors can significantly reduce litter resulting from overfilled bins. These sensors are often used in waste disposal bins in public places like parks or residential areas where it may be hard to visually monitor when a bin needs to be emptied.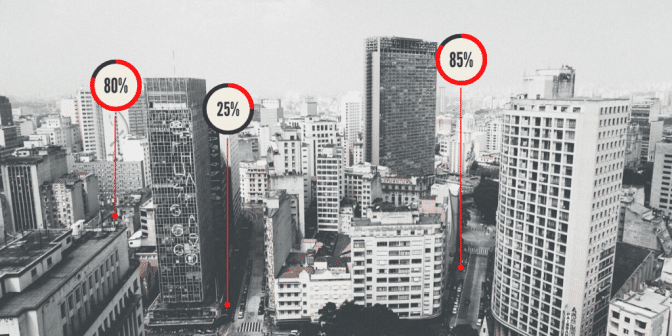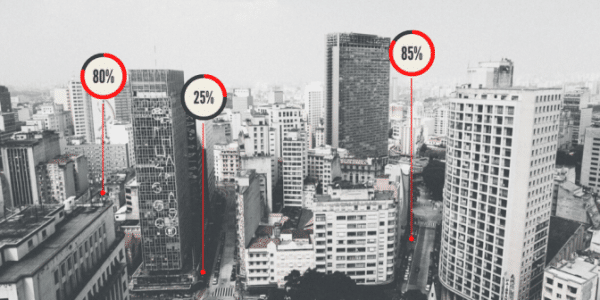 For public or residential waste pickup services, GPS tracking solutions can also help correct bad driving behaviour. Need a clearer picture? Government vehicles can idle for up to 4 hours a day to result in up to 27 million gallons of excess fuel each year. By using a GPS tracking and engine monitoring system in a vehicle, the device can monitor the engine activity. The device can alert the driver when the vehicle is idling to correct their errors and stop unnecessary fuel wastage. When a solution like this is in place, idling can be reduced by up to 20% to lower greenhouse gas emissions and even help the fleet save fuel by reducing consumption. 
A Fleet's Responsibility To Conducting Proper Driver Training: Smart Camera Systems 
Another responsibility that waste disposal fleets have addressed with telematics solutions is driver training. Specifically the implementation of dash and full-vehicle camera systems to monitor driver behaviour – or the responsibility to properly conduct driver training to maintain safety on roadways.
When used alone, camera solutions can monitor how well drivers absorb training. This applies to new hires who must absorb new material and veteran drivers who may develop bad driving habits over time. However, it should be noted that the main way that camera solutions have evolved is through the learning process. Specifically how previous footage of driving incidents can be used in future training material to teach drivers how to maneuver unique situations. 
Currently, camera systems are being used by fleets for safety training by visually showing drivers how to approach unique situations. For example, when pedestrians or cars are blocking curbside bins, videos of drivers properly encountering this in the past can be shown—essentially allowing previous drivers who are operating safely to be used as an example to fellow drivers.
For training, camera solutions work best when paired with an online training platform like ZenduLearn. ZenduLearn allows for managers to assign and track the training of all drivers easily. This ensures that they receive refresher courses on basic driving skills and that drivers receive specific training regarding the types of waste they are transporting or unique scenarios they may encounter. Depending on the nature of a waste removal fleet, a solution like this may become essential to quickly and efficiently educate new team members. 

A Fleet's Responsibility To Remain Accountable: Smart Camera System And Sensors
The third responsibility that waste disposal fleets have on the road is the responsibility of remaining accountable to driving events or incidents. Specifically driver accountability. While we previously discussed some aspects of maintaining accountability with camera solutions and training, this thought continues when fleets use the camera footage for driving incident reconstruction. A good example is reviewing footage to manage complaints or concerns, so appropriate actions such as additional training or driver suspension can happen.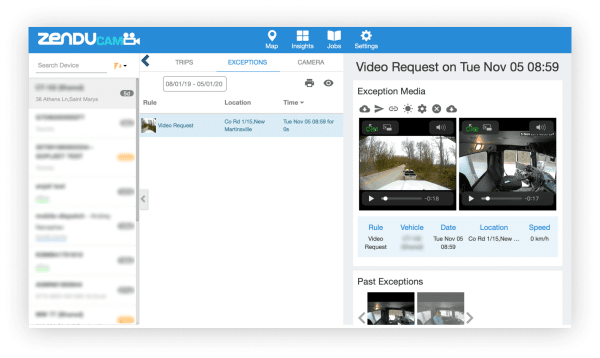 When camera solutions are installed, the devices are able to capture everything that is happening within its view. Cameras on waste disposal fleets have a view of the driver, the front, sides, and rear of the vehicle. When these areas are recorded, any complaints about drivers on mobile devices or reckless driving can be later reviewed. In fact, these cameras help drivers protect themselves from false complaints from residents. Specifically, residential complaints of unemptied curbside waste bins that were blocked by a vehicle (making it unsafe to approach and service) as the driver can take a snapshot of the unsafe scenario.
In addition to helping fleets better service bins and maintain efficiency on routes, sensors can help fleets remain accountable. When sensors are placed on moving vehicle parts such as arms or packer panels, teams can know precisely when movable parts of the vehicle are in motion. So if there is a complaint about arms moving and causing damage to buildings, or packer panel doors not opening in time to cause garbage to become litter, the occurrence will be recorded.
When waste disposal teams take advantage of 360 telematics solutions, they are able to improve their service. When it comes to a fleet's responsibility to the environment, training or remaining accountable, there is no room for shortcuts or errors. If you're interested to learn more about a 360 solution that is unique to your business needs, contact us today to speak to one of our consultants.