Fleets around the world are researching how they can improve their operations. Recently, responder-to-vehicle (R2V) communication technology has been seen as a tool that can improve safety and visibility. In fact, many government fleets are looking at how R2V communication and telematics data can decrease accident costs by reducing the chance of civilian and first responder vehicle accidents by upwards of 90%. 
Using Telematics And R2V Communication To Boost Safety 
Responder-to-vehicle communication, or otherwise known as R2V communication, is a new technology that allows for first responder vehicles to communicate with other vehicles on the road. Emergency responders and other roadway fleets leverage this technology to drastically reduce collisions between civilian vehicles and first responders. Approximately 31,600 accidents involving fire vehicles and approximately 6,500 accidents involving ambulances were reported in the United States yearly between 2000-2009. Government fleets believe that brighter lights and louder sirens are no longer as effective as they once thought. Rather, new advancing technologies are proving themselves to be extremely useful. Specifically for warning civilian vehicles of the location of emergency responders to reduce collisions by boosting driver alertness and rerouting traffic. 
HAAS Alert Leveraging R2V Communication 
To successfully deploy digital alerting efforts, HAAS Alert leverages cellular-based data within their digital alerting service Safety Cloud®. By knowing when emergency vehicle lights are 'on' or 'off', as well as the real-time location of vehicles, Safety Cloud is able to send notifications to users within a specific geographic area or proximity. So, when a first responder vehicle or amber fleet vehicle is moving with their lights 'on' or are on scene with their lights 'on', the service will automatically relay that information it to nearby approaching drivers. HAAS Alert automatically hides emergency vehicle locations if their lights are 'off' while they are stationed at vehicle headquarters (such as a fire hall, police station or hospital) or are conducting system checks by toggling their visibility and setting them as blacklisted. When this information is recorded and known, the data can be provided to the public to increase overall safety and response times.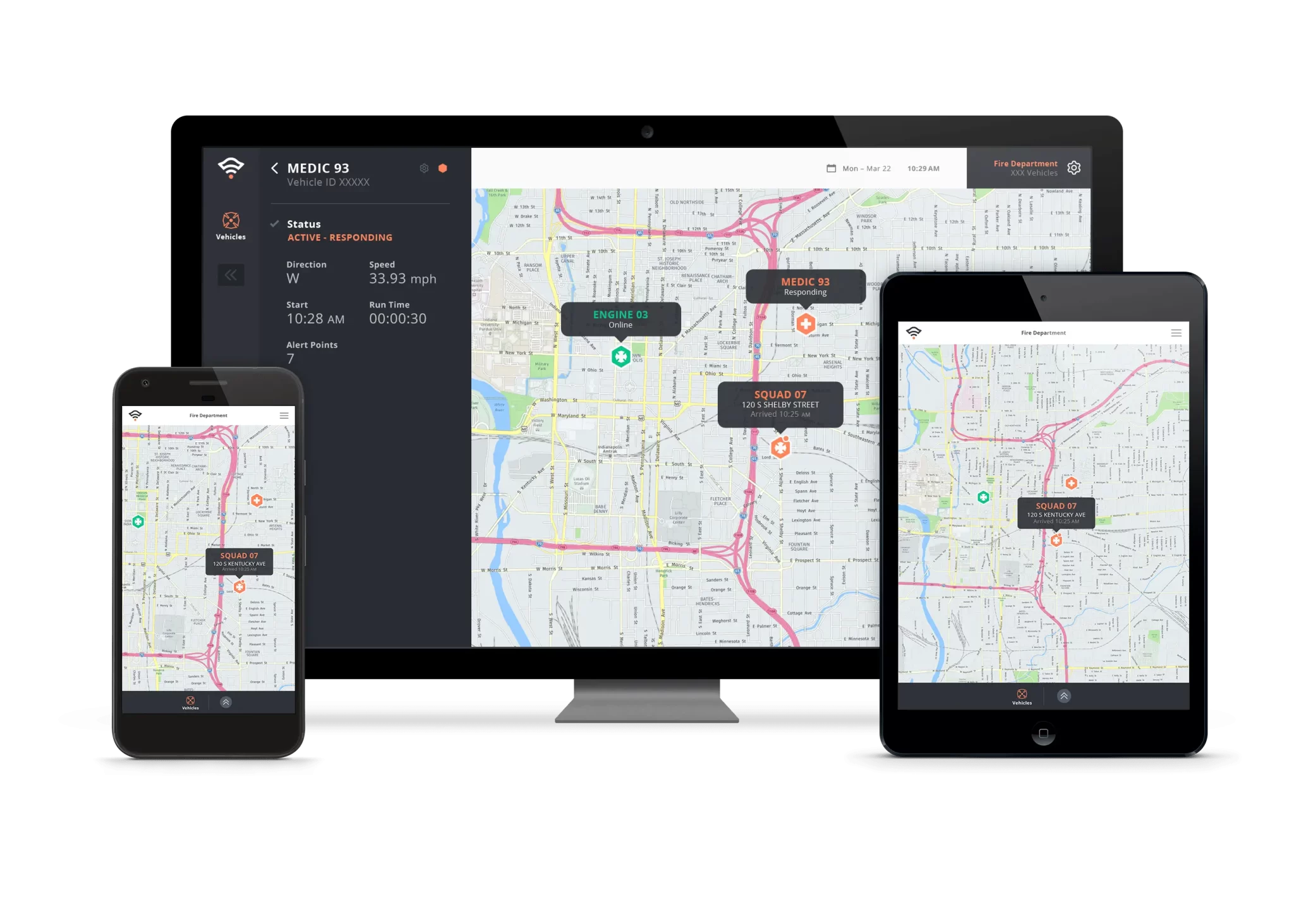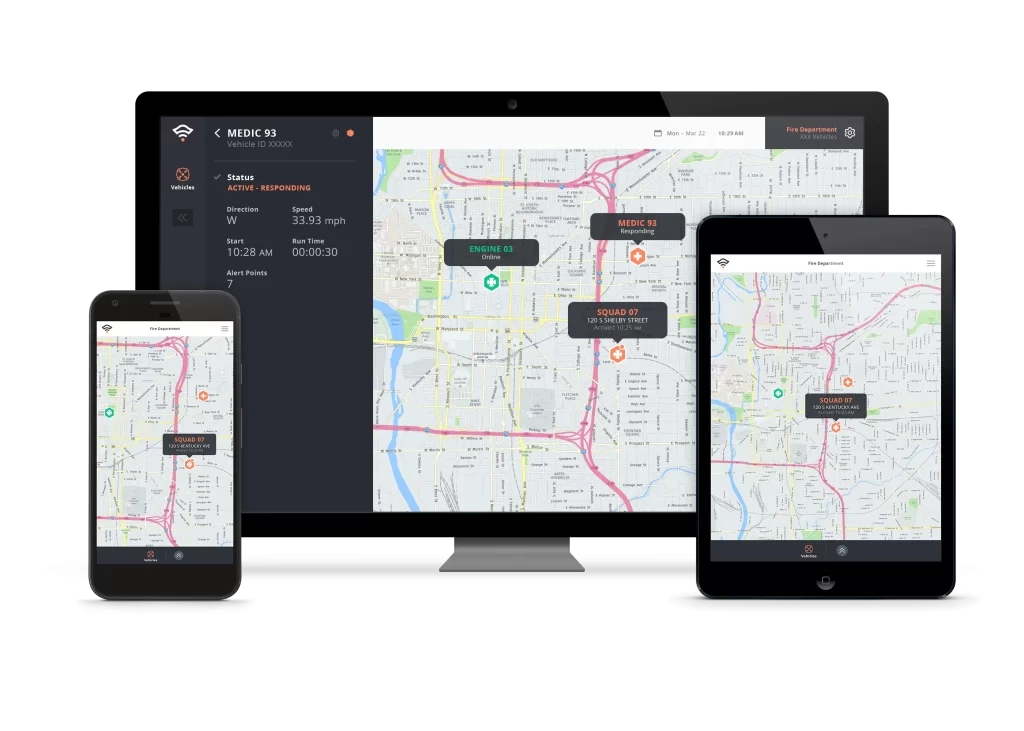 Digital Alerting With Telematics Data 
As mentioned previously, when telematics data about emergency vehicles and roadway fleets is collected, it can then be distributed to the public via smartphone apps or car dashboards. Waze for example is a GPS routing application that HAAS Alert has partnered with to help provide this information to the public to help increase safety and reduce collisions. By integrating with Waze, HAAS Alert can send alerts and notifications from their Safety Cloud to users of the app when they are in the geofence zone of a first responding vehicle or if they are travelling on the same route of an emergency vehicle. Meaning, not only can drivers redirect attention to the road to reduce the chance of a collision immediately, but civilian drivers can also be directed to take alternative routes. When this telematics data is public and is provided to drivers, civilians are more aware of the presence of emergency vehicles and are even directed to take alternative routes. Resulting in not only fewer resources being used by first responders (for example idling in traffic), but for faster arrivals and for fewer roadside accidents to occur.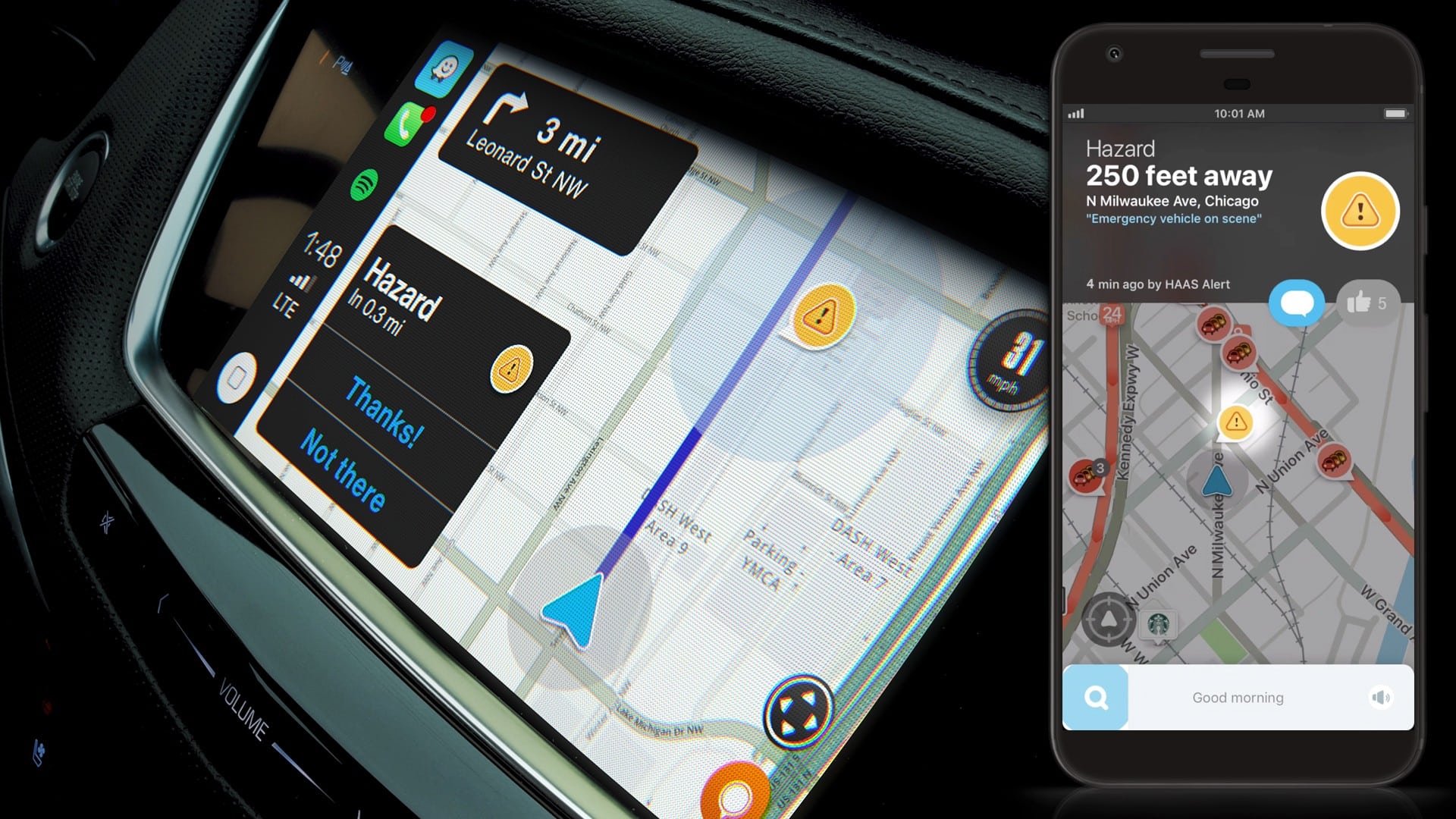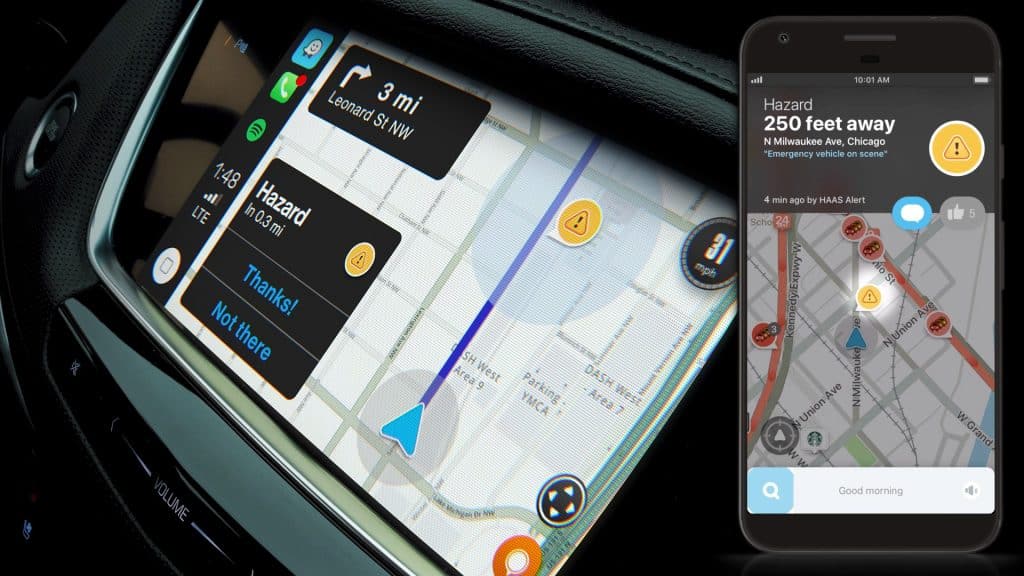 The ROI Of R2V Technology 
It may be clear on how R2V communication technology is beneficial for keeping drivers safe, but it's important to also highlight the financial benefits that arise when using R2V technology like HAAS Alert's Safety Cloud. When using technology like Safety Cloud, government fleets can expect to see not only fewer costs associated with driving incidents but improved tracking of their efforts. Firstly, with more attention directed to the real-time movement of first responding vehicles, civilian drivers are less likely to be involved in an accident with them. Meaning, there is almost an instant ROI as stopping even one accident from happening can save thousands of dollars in insurance fees, medical bills, and vehicle repairs. HAAS Alert also provides advanced reporting features through internal dashboards. So not only do fleet managers visually see all of their vehicles (whether they are responding to a scene or are stationed and waiting), but they can pull up historical reports to review arrival times, drivers alerted, time spent on-scene and more. 
When fleets need to move quickly and safely, innovative technology that focuses on connectivity and data sharing can't be overlooked. If you're interested in learning more about R2V communication technology and Safety Clouds that government fleets are using to their advantage, contact us today. Our consultants can provide you with detailed information about your industry and how telematics tools can help boost safety and even improve costs across the board.