Fleet Maintenance Can Extend the Life of Your Vehicles
Fleet vehicles are critical assets and represent a massive investment to your organization. For these reasons, it's essential to make sure they're taken care of in the short and long-term with proper fleet maintenance to keep operations running smoothly. 
In this article, we'll discuss some easy tips to stay on top of fleet maintenance and keep your vehicles on the road where they belong.
Prioritize Preventative Fleet Maintenance
Preventative fleet maintenance is key to the proper care of any vehicle. By staying on top of it, you can ensure that your fleet always has regular support and avoids future problems. 
The easiest way to ensure preventative maintenance is to create a set schedule that is respected by your entire fleet maintenance team. 
By keeping all of your vehicles' maintenance timelines on record, it becomes much easier to oversee and gauge operational needs, repair costs and vehicle health over the long term.
One of the most common approaches is digitizing maintenance reports through fleet management software, such as ZenduMaintenance. 
This digital solution allows you to run your entire fleet maintenance operation more effectively and efficiently, with tools such as:
Work order management

Preventative maintenance scheduling

Inventory and parts management

Purchasing

Custom reporting

Maintenance cost accounting
These tools make it possible to document and monitor preventative maintenance in a centralized calendar, making the process of ensuring vehicle health easier and more accessible.  
Know Your Fleet
Understanding the vehicles you manage can offer major insight into their specific needs, making the process of fleet maintenance much easier. 
One of the easiest ways to access these insights is to take the time to go through your owner's manuals. While they may seem tedious, they're the key to fully understanding and properly caring for every make, model and machine you operate. 
Owner's manuals contain lots of valuable information you can incorporate into your fleet maintenance strategy, including the recommended fluids, parts and schedules for each system you operate.
A combination of fleet management software and managed services can provide a complete 360-degree view of your fleet, including vehicle health. Managed services connect you with industry-leading consultants to help you analyze your fleet's performance and help you optimize operations. 
With the right platform in place, you can access vehicle data, manuals and more in one convenient place, making it simpler than ever to get the information you need without having to hunt it down. Such intuitive guidance and support makes getting to know your fleet a breeze. 
Operate Your Fleet Responsibly
The way vehicles are driven and handled on a regular basis plays a large role in how long they ultimately last on the road. 
From giving engines enough time to warm up before a trip to handling starts and stops smoothly, there are a number of ways drivers can help extend the life of your vehicles.
Teaching these best practices to your team and monitoring their implementation should be a key area of focus – not only will it help you keep an eye on how vehicles are being driven, but it can also be a valuable coaching opportunity for your staff. 
Operational effectiveness and efficiency should always go hand-in-hand, and by placing an emphasis on both, you can help your team members understand how their behaviour impacts the health of your fleet.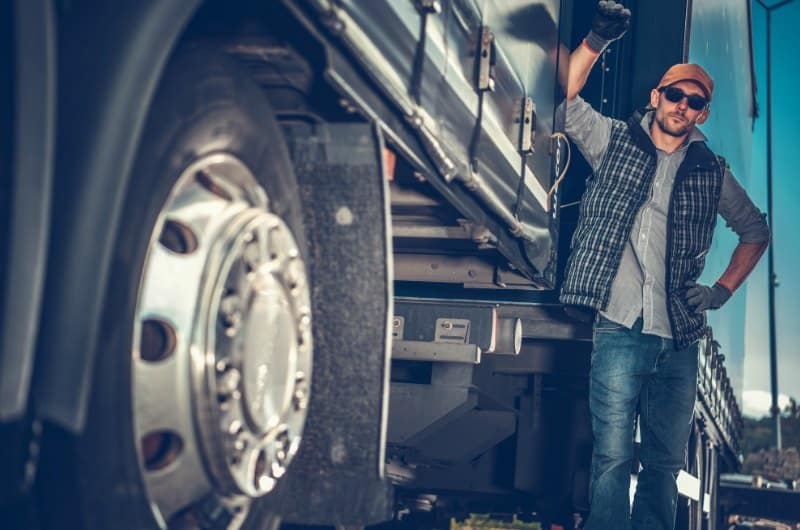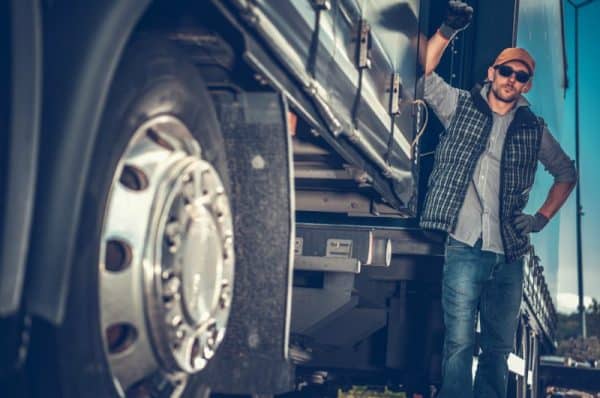 Check Your Tires
Tires are not only responsible for keeping things moving, they're also the first  line of defence against the impact of potholes, curbs and other obstacles. Left unchecked, problematic tires can contribute to a number of problems such as alignment issues and decreased fuel economy.
For these reasons, it's crucial to check them regularly for wear, damage and proper inflation – not only for their own longevity but for the lifespan of your vehicles.
Regular tire maintenance can help prevent and mitigate many of the issues that can arise from neglect and keep your vehicles on the road longer.
Keep Things Clean
Dirt, grime and buildup on vehicles isn't just unsightly – it can also contribute to their overall decline. 
When operators fail to keep their trucks clean on a consistent basis, they open the door for long-term wear and tear. This is especially true when it comes to the undercarriage, where grime can quickly lead to corrosion if left unchecked.
Washing vehicles should be considered part of your regular fleet maintenance. When done correctly and on schedule, it can actually save you money by preventing bigger issues from arising down the road. 
Regardless of your business' size, the health of your fleet should always be top priority. By taking the time to implement these basic tips, you can help keep your vehicles on the road and operating at full capacity for a long time.