TripVision
Vehicle Maintenance Management Software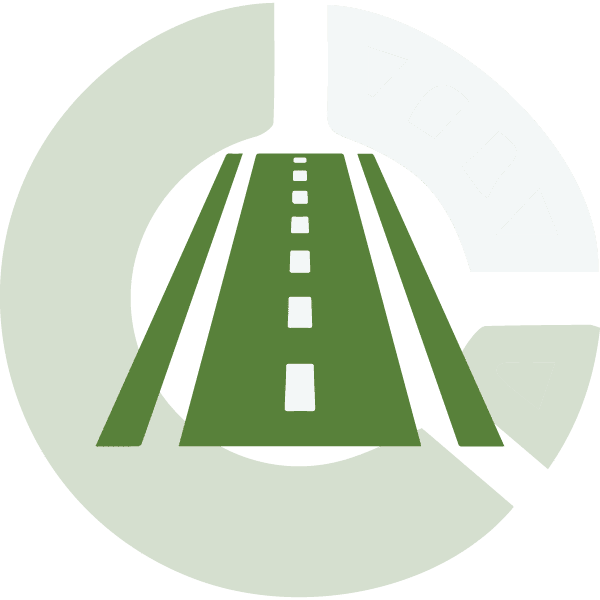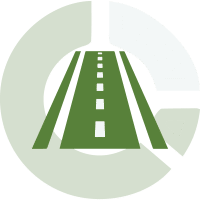 Real-Time Vehicle Health and Safety Management
TripVision is the most advanced vehicle health and safety management solution available through leading telematics service providers. TripVision saves fleets time and money by helping to maximize vehicle uptime. Rank fault code severity and make actionable, data-driven decisions.

Predictive Faults
Alert users on faults that are likely to escalate into bigger problems so you can avoid roadside breakdowns and expensive repairs.

Tests and Parameter Configuration
Force a DPF regen, perform an ACM reset, enable/disable idle shutdown, or modify maximum road and cruise speeds.

Actionable Alerts
Be alerted on maintenance issues that can be resolved without third party repair services.
Insight To Your Entire Fleet
Monitor all of your heavy-duty vehicles and calculate health and safety scores based on the faults of all components. Detect and address errors impacting fuel consumption, emissions irregularities and other issues to lower long-term operating costs and avoid costly fines and violations.
Monitor Vehicle Health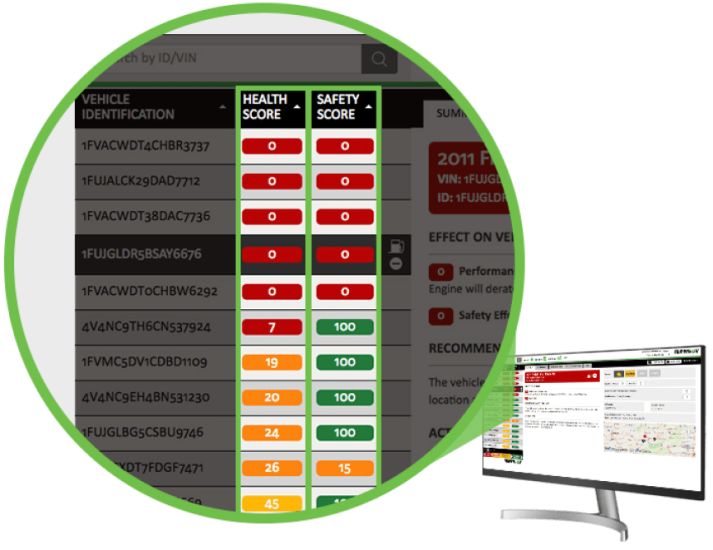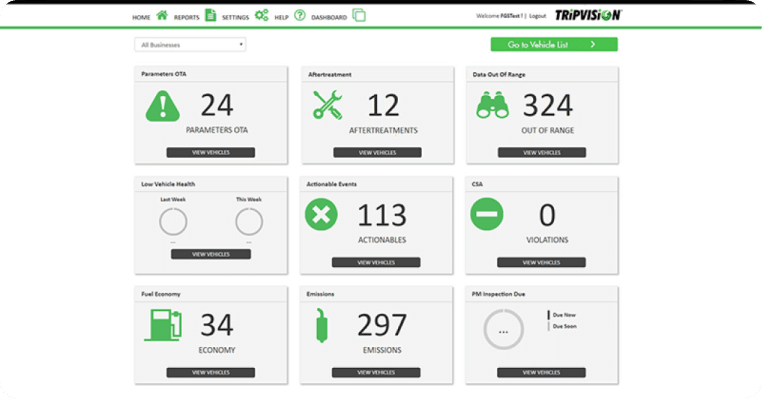 Maximize Vehicle Uptime
If commercial vehicles require maintenance or repairs, it can cause productivity to suffer as the vehicle is no longer performing optimally. Our software provides action items that improve the health, safety, and performance of your vehicles.
Maximize Fleet Performance
Actionable Fault Codes
TripVision delineates the details and severity of each fault, outlines the effect on the vehicle, and offers expert remediation recommendations. Allowing teams to better understand fault codes that is updated in real-time.
Recieve Fault Codes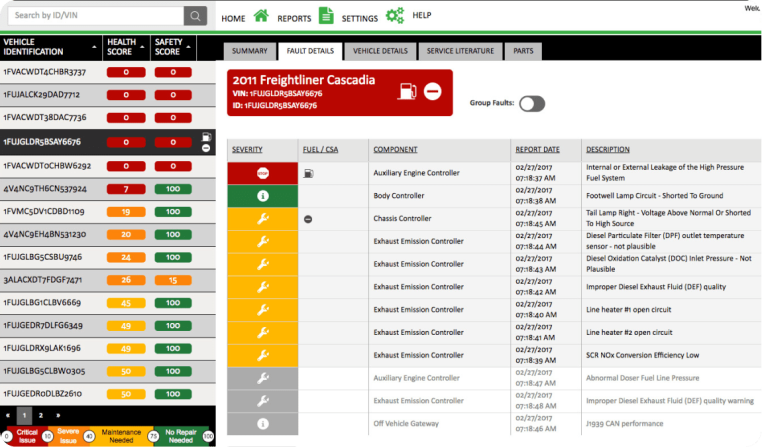 More Features
High Level and Detailed Overviews
See fleet information like easy-to-understand fault details and effects on vehicles as well detailed information in regards to maintenance required.
Exportable PDFs
View fault histories for each vehicle, or send maintenance professionals a PDF with detailed vehicle and fault information including fault lookup information, detailed descriptions and FMI data.
Configurable for Your Needs
TripVision Uptime allows you to configure the service to receive only the information you want.