It's no secret – having commercial vehicle dashcams is the industry norm. Frequently, there are stories about how dashcams reduce liability, simplify insurance claims, and train employees.
However, what about some of the other stories? Some companies experienced challenges on their first commercial vehicle dashcams. From faulty hardware to internal politics, their projects failed because of multiple roadblocks.
In this post, let's review why some commercial vehicle dashcams fail and how companies can avoid these roadblocks.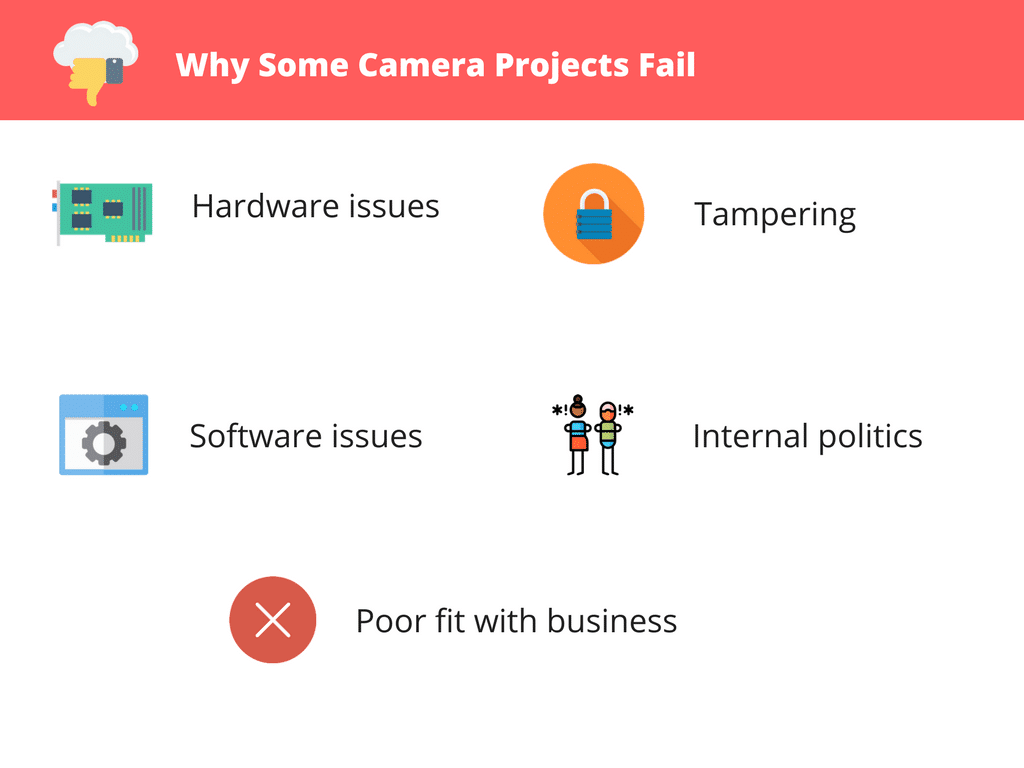 Hardware issues
The #1 concern for all dashcams is if it works. "The cameras worked well for the first few months," wrote an online reviewer. "Then, after a few months, we got in an accident. We only learned that the camera stopped recording footage after the accident!"
Unfortunately, the reviewer experienced the worst-case scenario – the camera was useless when it was most needed! Some common hardware issues include broken SD cards and ports.
How to avoid this issue?
Camera reputation. Purchasers must "screen" dashcams. Screening involves reviewing the camera vendor's history or looking for references. Typically, the best hardware comes from vendors with multiple years of experience and with positive user reviews.
Trial program. Of course, the best way to evaluate cameras is to try them! Many vendors have a trial program on dashcams for commercial vehicles. As a result, purchasers can test cameras on a portion of their fleet before rolling out the entire product line.
Software support
In addition to hardware, the software makes up the second half of dashcam systems. As such, buggy software and poor support often lead to unsuccessful dashcam rollouts.
"Customer support is important," said a purchasing manager. "Technology will always have bugs and glitches. However, the key question if we will receive good support when these issues arise."
How to avoid this issue?
Onboarding. Although many dashcams are user-friendly, it is highly recommended to go through a vendor's onboarding process. Most vendors offer free training to ensure that the database is correctly set up and to teach administrators on how to use the program.
Communication. Also, after installation and onboarding, many companies offer continuous support. For example, camera support teams work with their clients to retrieve certain footages and solve technical glitches. Therefore, successful camera rollouts often involve good communication between the customer and the camera provider.
Tampering
As strange as it sounds, sabotage is another reason for why camera projects fail.
Unfortunately, some companies experienced cases where drivers tampered with the camera. For instance, one company caught drivers who taped over camera lenses. In another company, managers discovered that some drivers removed and threw away SD cards.
How to avoid this issue?
Tamper-proof hardware. One of the best ways to eliminate tampering is to install tamper-proof hardware. For instance, some cameras are hard mounted and have SD card locks.
Cybersecurity. On the software side, there should be strong cybersecurity. "Cybersecurity was an important purchasing factor," a purchasing manager said. "We wanted to leave no room for error so we only looked at secured cloud systems that had backup systems."
Internal politics
Similar to sabotage, office politics can destroy a camera project from the inside. Commercial vehicle dashcams might not enjoy universal support. For instance, in one company, some drivers were concerned that cameras were "Big Brother" and threatened to quit. As a result, their managers decided not to invest in dashcams in fear of upsetting their drivers.
How to avoid this issue?
Education. Despite backlash from some drivers, a lot of drivers embrace dashcams after installation. "I think dashcams are great," said a driver. "We've got some bad drivers on the road and unfortunately people always seem to point fingers at company drivers. I feel more comfortable knowing that I have a device that records what really happened." Thus, managers are more successful when they educate drivers on how dashcams protect good drivers.
Commercial vehicle dashcams does not meet business needs
The last reason is that the system does not meet business needs. Consider the following trucking company.
The truck company's biggest challenge was that their trucks traveled on the road for several weeks. They invested in dashcams but it was a poor fit. Since the dashcams did not wirelessly upload clips, the company needed to wait until the trucks returned to the yard in order to get the clips.
How to avoid this issue?
Business analysis. Business analysis is the process of identifying business needs and finding solutions. In the case of the trucking company, they should have identified their lengthy road schedule and matched it with a wirelessly uploading camera system.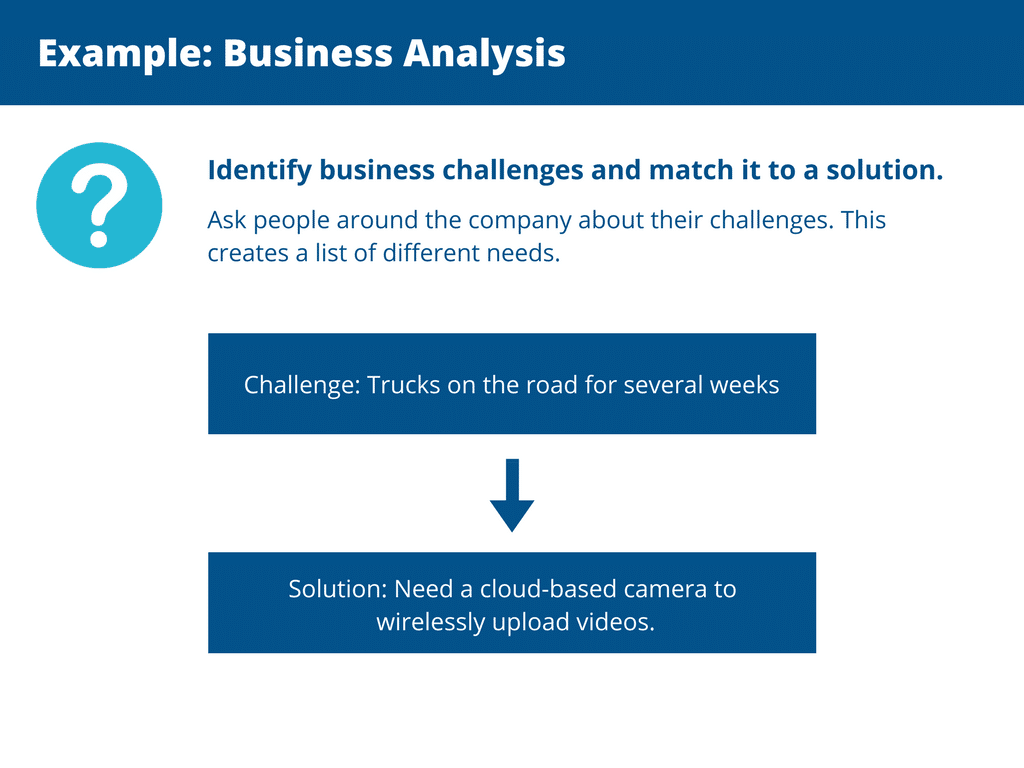 Double checking on product specifications? Click here to get answers to FAQS on ZenduCAM!