Telematics Benefits | The 2018 Edition
Telematics, or the art of monitoring vehicles and making data-driven decisions, is several decades old. Telematics benefits include improving productivity, safety, and maintenance.
What is telematics?
Whenever I teach telematics to newbies, I begin by comparing it to a stock market. People try to predict the future when they invest. They might look at anything from industry news to financial stats. In other words, people use data to make their decisions.
Telematics fleet management has the same idea. One of the biggest telematics benefits is being able to collect data and make decisions, just like investing.
Evolving role of telematics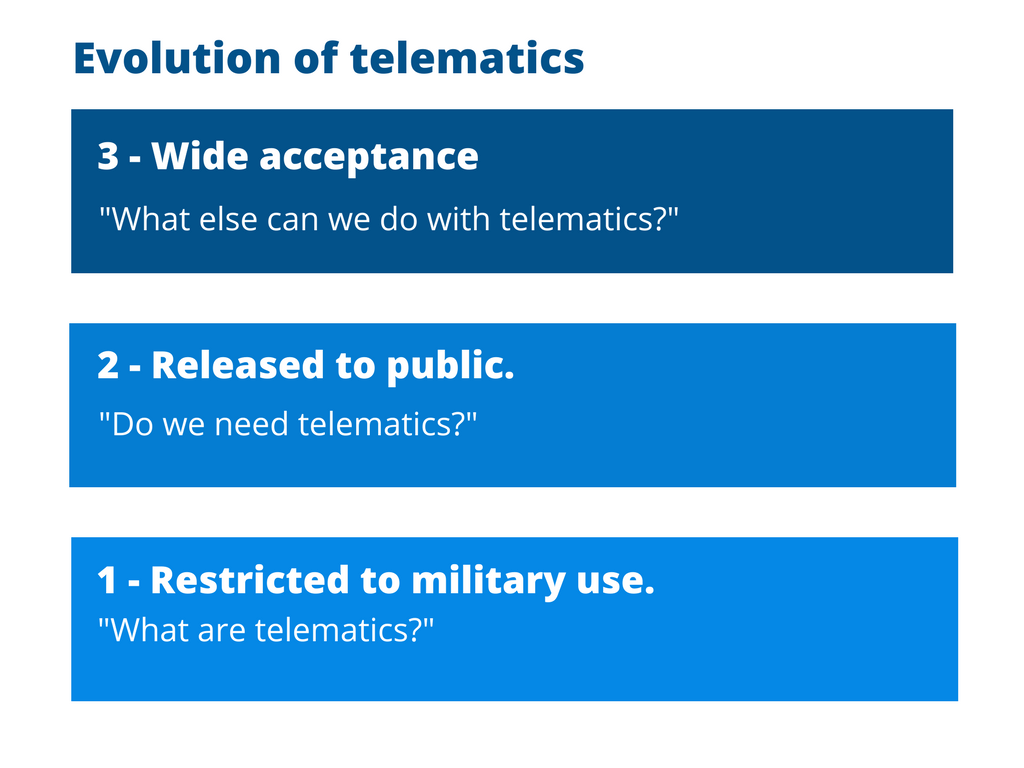 Before 1996, telematics was only used in the military. After the technology was publicly released, people and businesses quickly adopted telematics.
Private users bought devices to protect their vehicles, and yes, even spy on family members! Businesses, on the other hand, use it to revamp their processes.
Today, a lot of people use and accept telematics. The question is no longer "what's a telematics device" but rather "what else can devices be used for"?
Here are three new ways in 2018 to realize telematics benefits.
Consumers and insurance
In 2018, telematics and insurance go hand-in-hand. Many car makers are partnering with insurance providers to install and use telematics. Insurance companies realize that telematics is a great tool to acquire and keep customers.
Customer pricing
For a long time, insurance companies relied on trends such as age, gender, and location to determine their pricing plans. A lot of consumers felt that was unfair – after all, shouldn't good drivers get better rates?
Enter telematics! Insurance companies can collect driver data and identify a driver's risk level. As a result, insurance companies were able to offer competitive rates to keep good drivers.
Customer engagement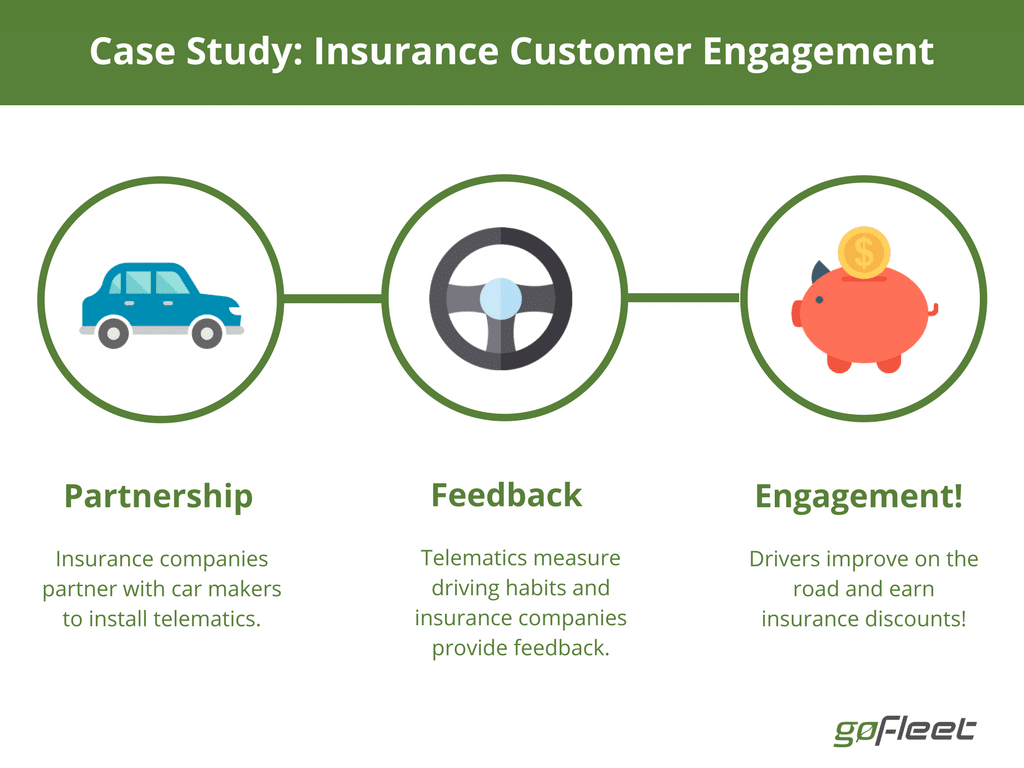 Additionally, insurance companies realized that pricing is not the only way to engage customers. Ted Gramer, CEO of a driving app company, argues that consumers care equally about customer experience and pricing when deciding whether or not to stay with a company.
Some insurance companies use telematics to personalize customer experience. For instance, if the company notices that a driver struggles with speeding, it shares feedback with the driver. As a result, the driver is more likely to improve their driving habits and decrease their insurance rates.
Other business functions
In the past, only a few business functions used telematics. In 2018, other business departments started to realize telematics benefits. For instance, take a look at the following marketing and customer service ideas.
Marketing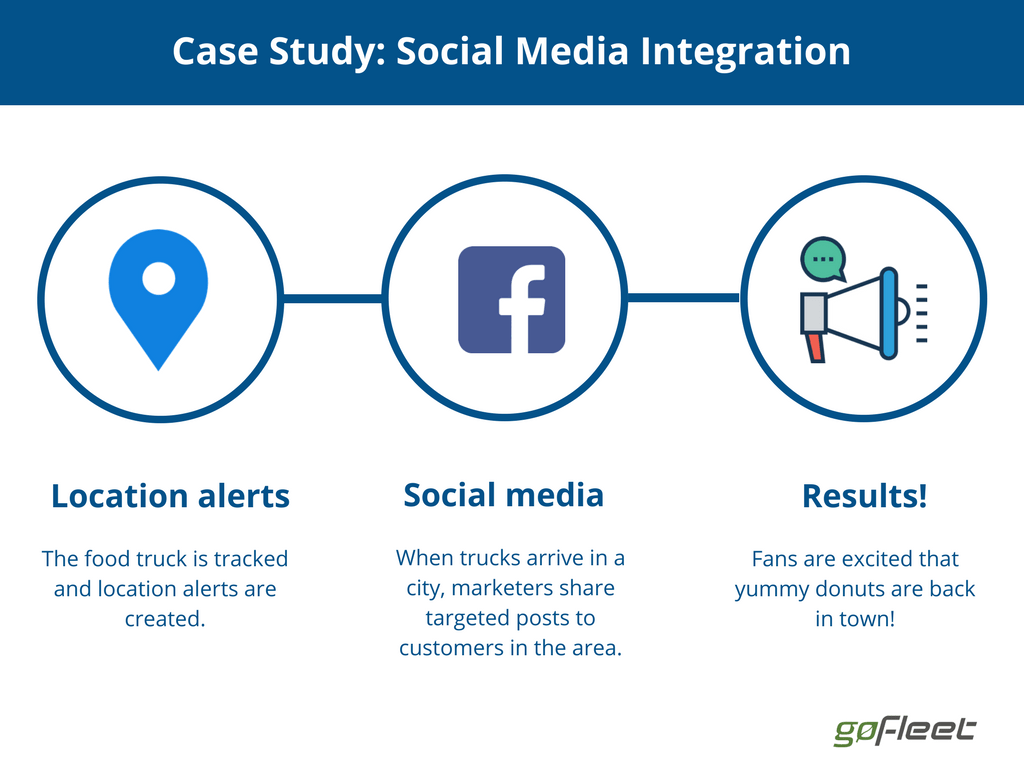 In some companies, marketing gurus combined telematics with social media to engage customers. A good example is Itty Bitty Donuts, a food truck company.
Marketers at Itty Bitty Donuts collected location data from its telematics system. Whenever the truck arrives in a city, the marketers published a targeted post for followers from that city. As a result, fans knew that yummy donuts are in town again!
Customer service
Customer service departments also started using telematics. For instance, a common problem is inaccurate bills. Inaccurate bills can occur for many reasons, including inaccurate data entry on invoices and illegible handwriting on service reports.
What's a better way to manage this process? Some companies are using telematics for field service. For instance, the ZenduWork program uses vehicle history data to update and send forms. As a result, human error and inaccurate bills are reduced.
Video integration
If a picture is worth 1000 words, how many words are a video worth? A lot of companies are adding videos to their telematics system.
Smart Rules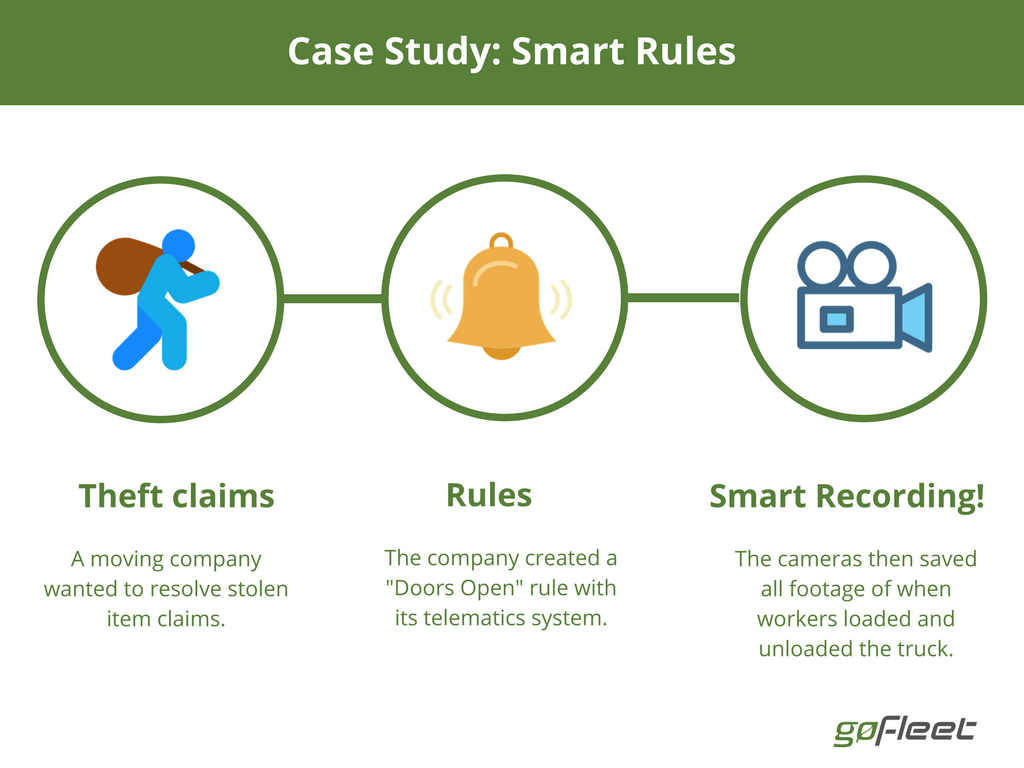 The most effective camera systems are the ones that integrate with telematics. Without telematics integration, the camera simply saves hours and hours of footage. Obviously, most of that footage is not important.
However, with telematics, the camera can save critical clips. For instance, a moving company wanted to record all instances when workers load and unload the truck. As a result, they set a "doors opened" rule on their telematics system and programmed the camera to start recording when that rule is triggered.
Links