Top 3 EMS Fleet Tracking Needs
Over the past few months, superheros are re-emerging! For instance, we had several debates at GoFleet on which recent superhero movie was the best. Was it Wonder Woman? Or maybe Black Panther or Avengers? However, there's one thing we all agree on: some of GoFleet's biggest superheros are our EMS clients. Let's take a look at how we helped our superheroes with EMS fleet tracking.
Top 3 EMS Needs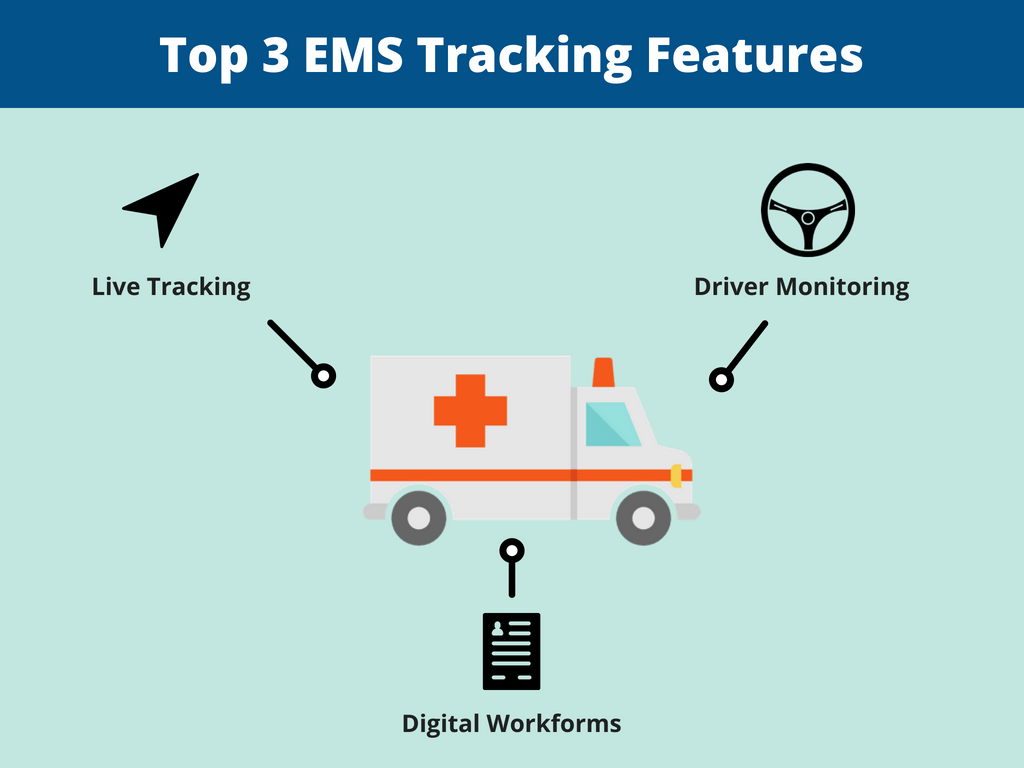 I recently studied our EMS clients and compiled a list of common needs. What were the 3 most common needs? They include:
1. Live EMS Fleet Tracking
2. Driver Habits
3. Workform Management
In this post, we will cover all of these needs.
1) Live EMS Fleet Tracking
Challenge: Meeting strict response rates.
By far, live EMS fleet tracking is the #1 EMS request. And this makes sense! Quick responses to emergencies strongly affects medical success.
To illustrate the importance of response rates, take a look at a EMS compliance report. A Manitoba hospital grades EMS teams by measuring how quickly they respond to each job. For instance, for Priority 1 to 3 jobs, teams need to arrive within 7 minutes if they are in the area.
"Real time response needs real time data," said a EMS manager. "I simply cannot afford non-real time tracking because I might choose the wrong crew and waste valuable minutes."
Solution: Live tracking and routing
Live tracking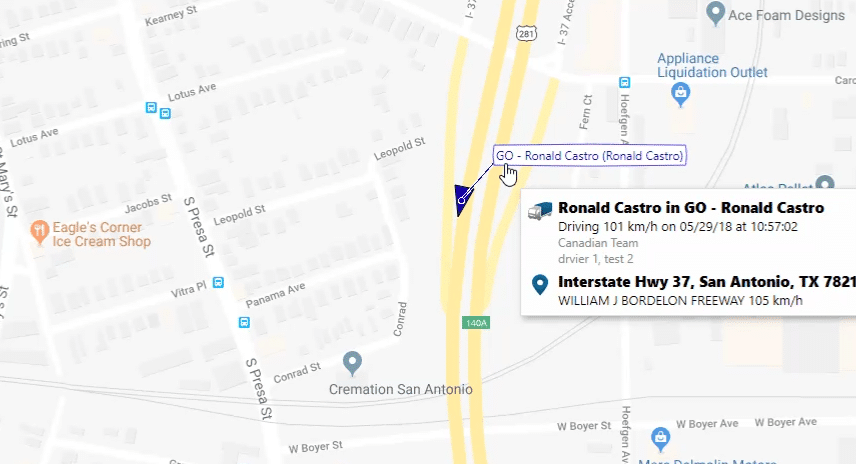 In order to meet strict timeframes, EMS fleets use active live tracking. Active live tracking expands on 15 second GPS lag-times by using a predictive algorithm. In other words, the software predicts the next 15 seconds by using a formula from existing data. As a result, EMS users are able to follow live animated vehicle icons.
Routing
After finding a driver, the next challenge is planning the quickest route. EMS teams would then look at route optimization. Route optimization is a two-step process. Firstly, the program chooses the closest available driver. Secondly, the program calculates and shares driver's optimal route.
2) Driving Habits
Challenge: Safety first!
Another EMS challenge is balancing quickness with safety. "A lot of our passengers are vulnerable," said an EMS dispatcher. "We might be carrying injured people or children and seniors. Drivers need to be mindful of safety and prevent further injuries to our patients."
Ignoring safety can lead to severe consequences. Recently, an ambulance was carrying a pregnant woman and rear-ended a vehicle. That caused the baby to be born prematurely, but thankfully, both the mother and the baby survived. However, as a result of the crash, a $117-million lawsuit was filed against the EMS.
Solution: Driver monitoring and driver coaching
Driver monitors
Two common driver monitors include vehicle trackers and cameras. Both of these devices capture driving events such as speeding, harsh braking, and harsh acceleration. Managers then review reports or footages to train drivers and promote safety.
In-cab coaching
In-cab coaching focuses on prevention rather than detection. For instance, some EMS equip their vehicles with GoTalk. GoTalk is an in-vehicle coaching device and audibly alerts drivers when they speed, harshly accelerate or harsly brake.
3) Workforms Management
Challenge: Tightening teamwork
Thirdly, EMS are always looking for ways to improve communication and teamwork. After all, EMS success requires teamwork! After dispatching an ambulance and picking up a patient, another team at the hospital takes care of the patients!
"Hospital staff find it very helpful when they receive more information," said an EMS manager. "What are a patient's symptoms? What tools do we need to help the patients?"
Solution: Mobile communication

Some EMS teams use mobile apps alongside EMS fleet tracking. Mobile apps are a great way to share patient notes. For example, some teams take pictures of patients or share notes of their symptoms. As a result, hospital staff can prepare for patients before they arrive at the hospital.
Links: