A Beginner's Guide to Fleet Management
Effective fleet management provides organizations with real-time visibility into their logistic operations and increases efficiency through vehicle routing and accurate reporting. Fleet management software paired with vehicle telematics can help support your day-to-day transportation needs while providing an overview of your business. Below is a beginner's guide to fleet management.
What Is Fleet Management?
Fleet management has gained popularity over the past few years based on its reputation for guaranteeing efficient performance, optimum fleet maintenance and helping organizations run smoothly.
Fleet management refers to all actions allowing a fleet to run on time, efficiently, and within a given budget.
Similarly, it can be defined as the process by which fleet managers monitor the fleet's activities by applying asset management, vehicle dispatch, and routing to make informed decisions.
Benefits of Fleet Management
You can maximize the efficiency of your fleet using fleet management software or by hiring reliable fleet managers.
Here are the major benefits of fleet management, and how they can improve your bottom line.
Ability to Manage Fleets Remotely
With all the various components that require coordination and organization, managing a fleet of any size can be difficult.
Luckily, fleet management software allows you to track all components remotely, thus simplifying coordination. Features such as vehicle tracking, and vehicle routing allow you to monitor the current location of your vehicles and find the easiest route.
Increase in Vehicle Lifespan
The GPS feature on vehicles allows easy monitoring of performance and identifies possible vehicle damage. It is easier to detect potential maintenance issues when you have access to logistics such as mileage and tire wear.
Being well informed allows you to carry out and perform timely maintenance, thus improving the lifespan of your vehicle.
Improved Safety
Fleet management software allows managers to trace the location of a vehicle and keep up with the driver's behaviour. Most fleet management software has a video recording feature to help monitor driving behaviour while on the road.
This prevents dangerous behaviours such as drowsy or distracted driving, thus improving the vehicle's safety and consignment.
Reduced Costs
Fleet management software comes with built-in tools such as GPS tracking to help with vehicle routing, which can help you determine the shortest route when making deliveries and eliminate costly lead times.
Fleet management software also provides accurate reports on your vehicles' performance and total costs incurred during deliveries. These features all play an important role in cost reduction.
Central Data Management
It is a lot easier to organize and coordinate your fleet when all your data is centrally located. Fleet management software provides valuable data sets on demand, from a central (often cloud-based) location.
Improved Customer Service
Customers look forward to working with businesses whose feedback reflects accurate, reliable deliveries.
With fleet management software, you improve customer satisfaction by ensuring all the information you share with them is up to date. Additionally, the software will aid in tracking the current location of consignments.
Preventing Fraud
As a fleet manager, you have trust in your drivers. However, driver fraud does happen and requires even the most well-intentioned managers to stay vigilant.
Drivers who use their fuel card for reasons other than fueling company vehicles or falsely claiming card misplacement are both well-documented examples of driver fraud. Other examples include drivers using their own credentials to allow non-approved drivers to operate company vehicles.
An AI-powered fleet management system prevents fraud and helps promote transparency among your drivers.
Maintain Communication
Fleet management software equips your fleet with a built-in communication tool that allows you to make contact with your drivers directly.
As a result, drivers can communicate in real-time while on the road, without compromising safety or missing deliveries.
Vehicle Routing
Planning the day's business in advance helps everything work seamlessly. A fleet management system can help you effectively assign vehicles, routes and drivers.
6 Tips For Effective Fleet Management
What are some of the fleet management steps can you incorporate into your operations, and where should you begin? Below, we offer some suggestions for managing your fleet more effectively.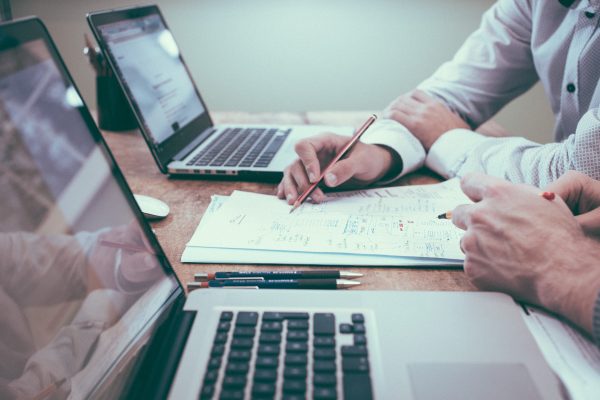 1. Set Your Goals
If you want to be successful at managing your fleet, establish your business goals and monitor your progress from time to time.
Your goals should be specific, well defined and adequately aligned to the success of your business. Have a common objective to keep your team united and avoid the need for micromanagement.
2. Track Everything
Data is crucial in helping make sound business decisions. Having all necessary data on how your vehicles and drivers perform on a daily basis is essential.
Maintain a track record of how much fuel your vehicles consume, driver performance, and when deliveries are made. Keeping detailed records helps predict future outcomes and keeps your operations predictable.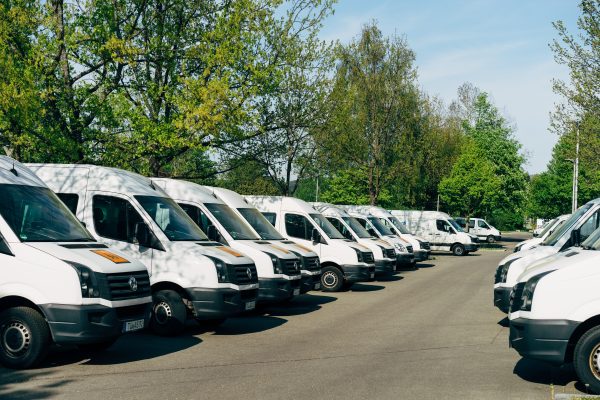 3. Choose the Right Fleet Vehicles
Before purchasing or leasing any fleet vehicles, it is essential to assess your business needs. The vehicles you acquire should meet the size and scope of your operations, both in current and future states.
Purchasing too many vehicles up front could mean that several of them remain unused. Acquire too few, and your drivers – and trucks – could burn out.
4. Think About your Drivers
The credentials of your drivers ensure the safety of your fleet and consignment.
Having certified drivers with the right skillsets translates to better business performance, significantly reducing unnecessary costs and repairs.
5. Spend Wisely
As a fleet manager, you should consider all costs incurred through vehicles and equipment that are purchased, leased, or rented.
Spending your capital effectively depends on your knowledge base of strategies that help you meet return-on-investment goals. You should also consider available resources, flexible strategies, and any maintenance costs that change your business's operational needs.
6. Invest in Fleet Management Software
Investing in technology-based systems such as fleet management software will help you utilize fleet intelligence, improve operational efficiency and properly manage your business.
Fleet management software continually improves the efficiency and productivity of your business by lowering costs and enhancing both customer and employee satisfaction, eventually leading to revenue growth and profitability.
What is Fleet Management Software?
Your fleet likely runs on data. Fleet management software acts as the "brain" behind your operations. The right fleet management solution will continually play a vital role in ensuring that fleet management activities are well coordinated and properly executed.
In addition, fleet management software records vehicle operations in real-time, allowing you to stay on top of maintenance and avoid potential breakdowns.
How Fleet Management Software Can Improve Fleet Safety
Fleet management is a data-driven process. It requires the involvement of multiple moving parts to function effectively.
It can help improve safety in several ways:
Real-time audio and visual feedback.
24/7 access to safety-related analytics, which can prevent accidents.
Driver performance applications keep your drivers safe and accountable.
Accurately records footage before, during, and after a reported incident. Footage can help prevent future accidents, assign liability and potentially exonerate your drivers.
A successful fleet management program tracks, analyzes, and optimizes your fleet. For more information, contact a GoFleet representative, and see how our fleet management solutions can benefit your business.