Samsara Temperature Tracking
Temperature Tracker for Cold Chain Applications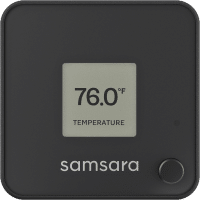 Low Cost Monitoring & Compliance for Refrigerated Assets
Wireless, waterproof sensors capture real-time and historical temperature and humidity data to simplify FSMA compliance and prevent lost loads.

Ensure Product Quality
Monitors temperatures in-transit to prevent product spoilage and rejected deliveries.

Simplify FSMA Compliance
Automated, continuous temperature logging pull temperature records on-demand.

Increase Operating Efficiency
A powerful combination of wireless sensors and instant alerts provide visibility and control of your entire operation.
Temperature Tracking and Reporting
Real-time, to the second, cloud-based alerts for fluctuations in temperature. Automatic alerts notify users when temperature is out-of-range so you can avoid spoilage and protect your bottom line.
Track Temperature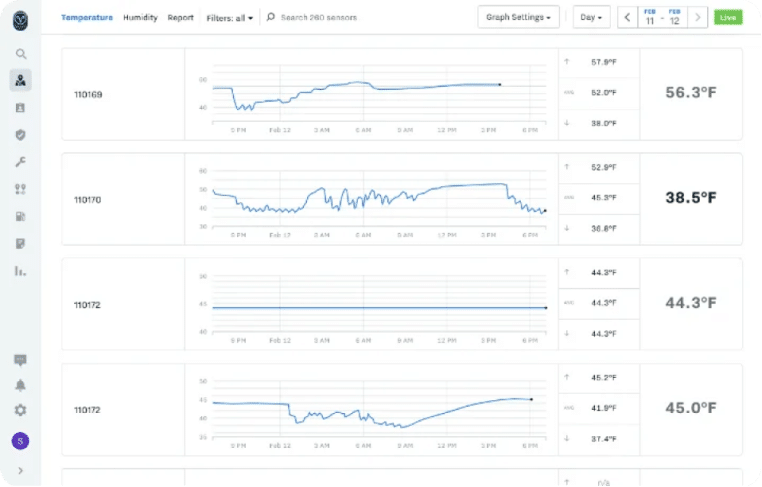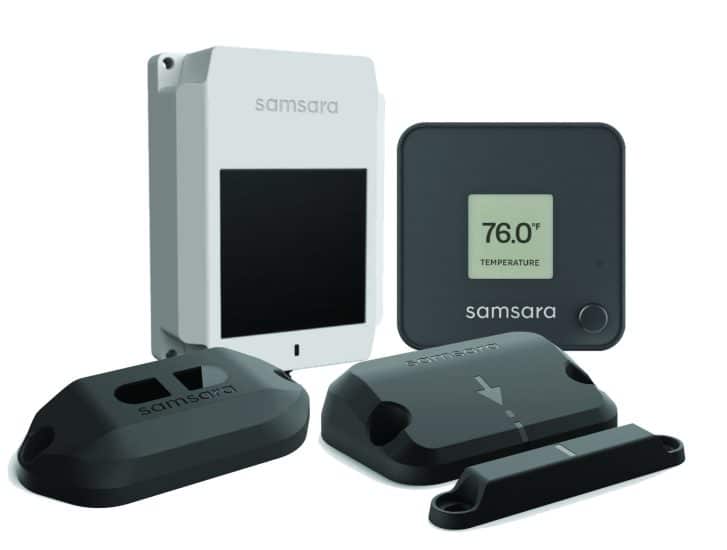 Fully Integratable
This sensor works seamlessly with Samsara's suite of trackers, is easy to install with its plug and play design, and has no software configuration, SIM Card provisioning or IT infrastructure. Connects to full suite of wireless Samsara sensors including: Vehicle, Trailers, and Asset trackers
Integrate Sensors and Trackers
Monitor Reefers Easily
Constant temperature reporting means you can spot and correct fluctuations before they become a problem
Get Temperature Reports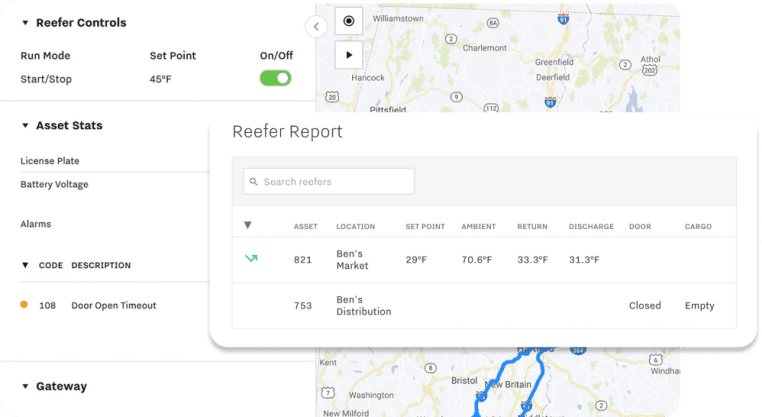 How it works?
Here's how you can track your asset's delivery.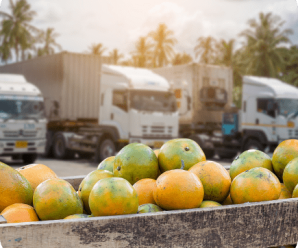 01 - Review
Temperature controlled Shipment Confirmed for customer delivery. Pre-trip check passes.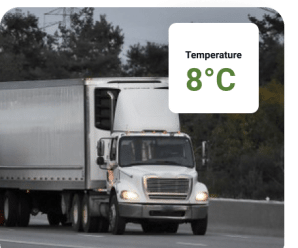 02 - Track
Tracker pings temperature information in regular intervals. Real-time Analytics solutions can be used to catch any anomaly as soon it happens.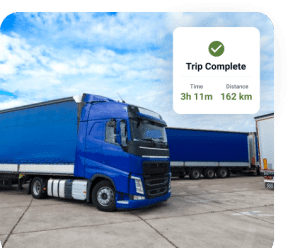 03 - Go
Upon delivery at the customer location, data can be compiled and certified that the product is safe to use.