John's company uses fuel cards. Fuel cards are convenient because employees like John can buy fuel with company money. However, more importantly for John, he occasionally uses his company card to buy fuel for his personal car. In other words, John is committing a rather common offense called fuel card fraud.
Fuel Card Fraud Costs Big Money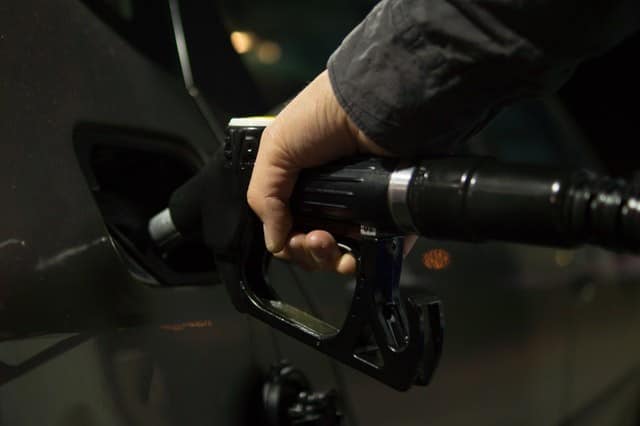 John might point out that he's only taking a few dollars here and there.
That being mentioned, businesses lose tons of money because of people like John. In particular, there are two big costs.
Fuel slippage. Firstly, fuel theft leads to higher fuel costs. Businesses might employ several "Johns". Altogether, fuel theft losses add up.
Accounting resources. Secondly, fuel card fraud has hidden accounting costs. A lot of businesses try fighting against fuel card fraud by auditing fuel purchases. However, in order to audit purchases, businesses spend time and money.
Using Fuel Card Integration to Reduce Fraud
Nowadays, many businesses are avoiding fuel card fraud by automating fuel purchase auditing. One of those companies is Entergy, a publicly listed energy company.
Entergy uses a process called "fuel card integration". Fuel card integration combines purchasing data with vehicle forensic evidence such as vehicle location and fuel engine levels.
Fuel card integration eliminates fuel card fraud by flagging suspicious transactions. For instance, consider the following 3 measures.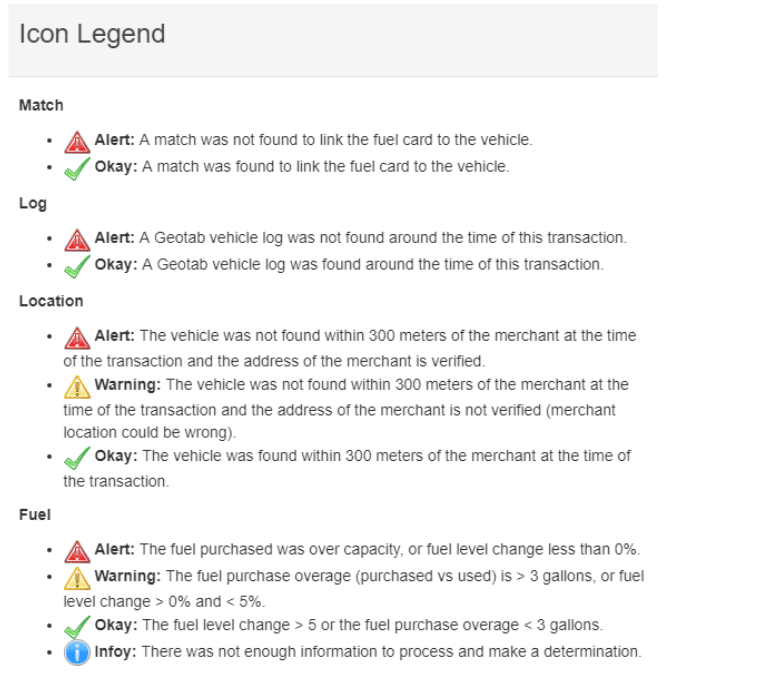 Location & Log
Location and log measures a company vehicle's location and driving hours. Fuel card integration triggers an alert if there is a fuel card purchase but the company vehicle is not in the area.
This is an extremely useful alert because it targets the most common fuel card fraud where drivers fuel a personal car instead of a company car.
Fuel Level
Fuel level corresponds to changes in a company vehicle's fuel tank during fuel purchases. There is an alert if an employee uses a fuel card but their company vehicle's fuel level doesn't change.
Fuel level alerts provide an additional protection layer because it detects thieves who use fuel cards on an empty jerry can.
Match
Lastly, fuel cards look at match measures. In other words, fuel card integration checks if fuel goes into the correct vehicle.
This is useful for cutting down on company policy violations where employees use fuel cards for a coworker's vehicle.
Fuel card integration is only one of several fuel card best practices. Click here to read an article on other best practices.