How Does a Fuel Management System Work?
Welcome back to Fuel Management System 101 – in this post, we will answer the question "How does a fuel management system work?".
Let's start with a history lesson!
History of Fuel Management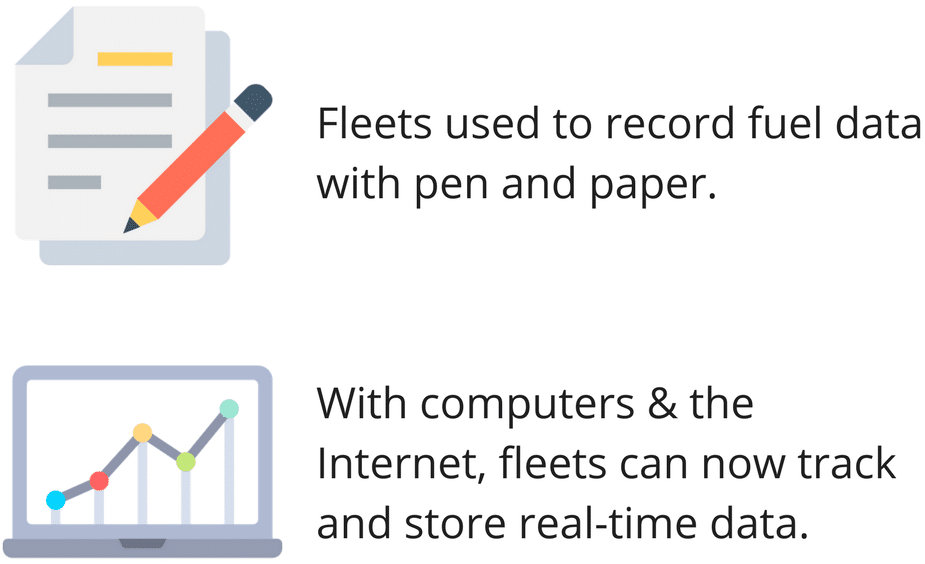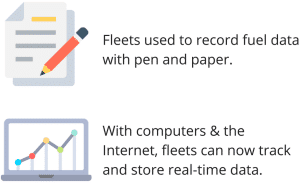 Fuel management is the process of controlling fuel usage and fuel cost. Fleets have been managing fuel for many, many years. Before they used computers, fleets relied on manual controls. This mostly meant that fleets collected data through pen and paper.
Then, when computers arrived, fuel management became a lot easier. Fleets used spreadsheets and ID chips to record fuel data.
Of course, in today's generation, fuel management systems became even easier. The arrival of the Internet allowed fleets to not only collect data but also to collect it in real-time. Fleets can then store the data and create cool reports to measure and reduce fuel expense.
The Modern Fuel Management System
How does a fuel management system work with modern technology? Not all fuel management systems are alike.
Some systems are still quite basic and are limited to using fuel cards and spreadsheets. Other systems include black box devices that allow fleets to dig deeper into fuel data.
The Geotab system is a great example of the latter. Geotab's fuel management system works by plugging a black box device in the vehicle. The device then collects fuel data and can be used to create reports. Here's a video preview.
The video shows some of the fuel reports that the Geotab system creates. These reports are where all the fuel management magic happens. The reports provide data on where attention is needed the most and shows fleet managers how to improve fuel savings.
How does a fuel management system work to provide these savings? Let's explore some of the most powerful reports.
Trended Exception Reports
A huge part of managing fuel is to understand its consumption. Fuel consumption can be reduced by cutting down on bad driving habits.
Fuel management systems capture driving data and compares performance from driver to driver. Managers can create exception reports based on fleet policy. These reports then tell managers which drivers need additional training and which vehicles need maintenance service.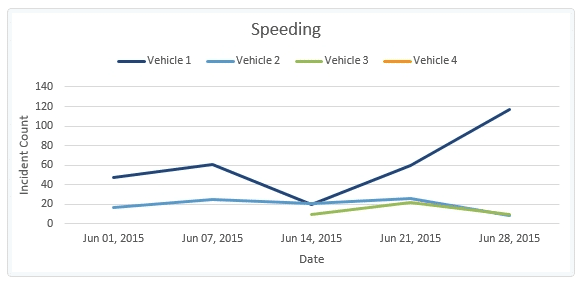 Fuel Tracker & Fuel BI
Another big part of managing fuel is the purchase of fuel itself. Fleet managers are responsible for buying fuel at the best value.
Fuel management systems monitor how much fuel was purchased and when and where it was purchased. This information is then compiled in a report, where fleets can use the information to find the best places to fuel and to find suspicious transactions.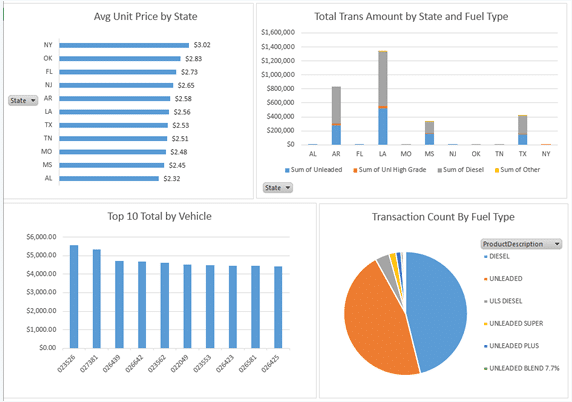 CO2 Emission Report
Reducing CO2 emission is not only good for the environment but it can also help fleets with their bottom line. In several states and provinces, there are regulations on controlling greenhouse gas emissions. The best performing fleets may earn a tax benefit.
Fuel management systems help businesses reduce CO2 emission by creating reports to compare vehicle performance. It highlights which units need the most work in order to become greener.

Still have questions on how does a fuel management system work?
Reach out to a fuel consultant to book a demo.
Sources:
Bell Performance: Fleet Fuel Management Systems Help Save $$$
Geotab: 8 New Custom Fleet Management Reports
Business Weekly: Viewpoint: A Look at Upcoming Trucking Industry Trends