Benefits of a Fuel Management System
In this post, let's delve into the benefits of a fuel management system. We previously looked into who needs a fuel management system and how a fuel management system works. However, is there proof that fuel management systems can actually help you save on fuel expenses?
3 Companies That Saw The Benefits of a Fuel Management System
Crown Uniform & Linen Services
The Company
Crown Uniform & Linen Services is a family-owned uniform and linen supplier. The business owns step vans and operates across five locations. Since 1914, Crown has been a leading provider of uniform programs and linen services.
The Challenge
Crown's fleet makes about 30 to 40 stops per day. Some drivers idle while fuelling, while at car washes, and while delivering. The company prioritized idling reduction but had limited success in previous attempts.
The Solution
Crown then decided to work with Sustainable America to reduce idling. Sustainable America advises businesses on how to reduce their environmental footprint. Crown was advised to reduce their oil consumption, and part of their plan includes installing Geotab devices. These devices measured when drivers were idling.
The Result
Crown found out that drivers idled for approximately 70 minutes a day and set a goal to reduce idling to 10 minutes a day. Managers then identified drivers who idled for more than 10 minutes and taught them to shut off vehicle engines between stops.
Crown ended up surpassing their target and cut idling to 7 minutes per driver. The financial benefit of a fuel management system in Crown's case was saving between $1,500 to $2,000 per month on idling costs.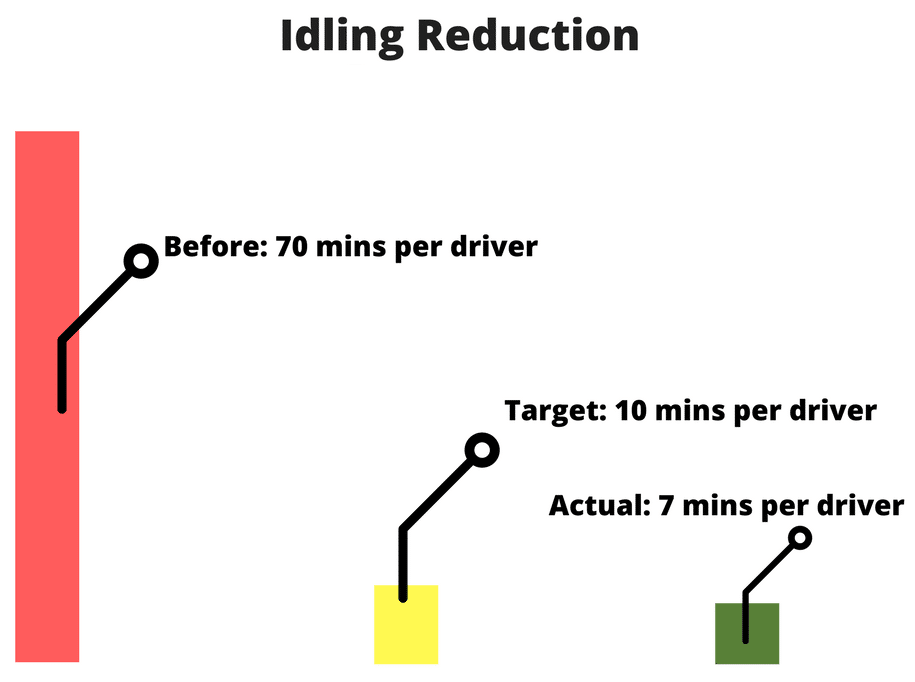 AMS Services
The Company
AMS specializes in providing rail and track services. One of the company's main objectives includes providing the highest standard of safety, service and quality.
The Challenge
AMS operates a fleet of vehicles and it's important these vehicles align with the company's safety standards. The traffic manager wanted to find a fleet management solution that would help not only improve safety but also reduce fuel expenses.
The Solution
AMS installed GO7 GPS devices in their fleet; this allowed AMS to control bad driving habits by creating custom rules and reports. The system also allowed drivers to be trained in-cab to reduce hard braking and harsh cornering.
The Result
AMS cut down on bad driving habits leading them to fuel savings. For example, one area of improvement was reduced speeding. AMS used the Geotab system to measure and decrease speeding by 10,000 incidents.
AMS Services has been able to save about $2,000 a month on fuel from reducing speeding.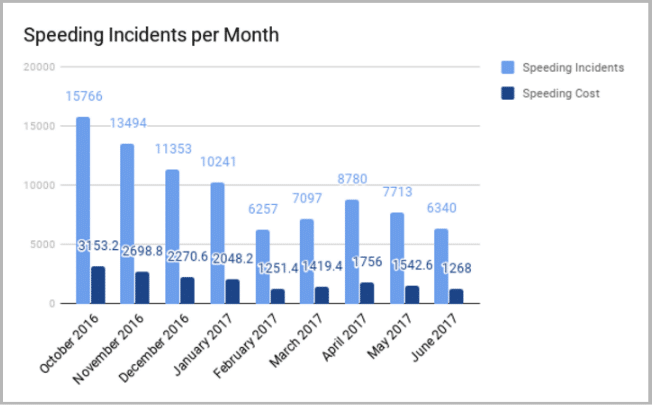 Frito Lay
The Company
Frito-Lay is a snacking giant. They sell popular chips including Lay's, Doritos, and Cheetos. In order to deliver their yummy snacks, Frito-Lay has around 17,000 vehicles in its transportation division.
The Challenge
Frito-Lay invested in telematics several years ago. The company realized that tons of data could be collected by the system. In fact, there was so much data that the team wasn't quite sure how to use the data and realize the benefits of a fuel management system.
The Solution
Frito-Lay's fleet management team used the Geotab system to simplify the data and set up "exceptions". Exceptions are specific rules that are set by administrators. Administrators can then create scorecards to monitor critical fuel saving data rather than continuously watching all of the data.
Results
Frito-Lay used exception reports to increase data analysis efficiency. A person who oversaw 50 trucks could now manage around 500 trucks. This allowed management to train drivers to improve driving habits and improve fuel savings. In addition, because vehicles were safer and more fuel efficient, large fleets such as Frito-Lay saved almost $1,000 to $2,000 per vehicle in insurance claim costs.
See more customer success stories.
Sources:
Geotab: Anti-Idling Program Slashes Fuel Costs
GoFleet: AMS Services
Geotab: Frito Lay