Upper Canada – IFTA Reporting & ZenScore

Company
Upper Canada Forest Products produces and distributes an abundant collection of hardwood lumber, softwood lumber along with various decorative surfaces and specialty products from Toronto, Ontario to Victoria, British Columbia. Their mission statement is to provide an exceptional selection of domestic and imported lumber products and quality services.
Opportunity
Upper Canada Forest Products monitors drivers across the lower provinces in Canada and in various states in the United States. Since drivers are travelling between the United States and Canada, they are required to file a quarterly fuel tax report according to the International Fuel Tax Agreement (IFTA). Furthermore, It was imperative that using GoFleet's solution would be compatible in both the United States and Canada for hours of service, GPS location tracking, dispatching and any other essential functions which wouldn't be interrupted if a driver travels over the border. It was evident that Upper Canada Forest Products needed a better way that would help them with:
IFTA reporting

Electronic logging

Monitoring driver behaviour
After evaluating fleet management products, Upper Canada Forest decided that GoFleet's solution was the best in meeting their requirements and their fleet became easier to manage by utilizing IFTA reporting features on the Geotab Dashboard, logging HOS using the Geotab Drive App and using ZenScore to monitor driver behaviour.
Success
The solution that GoFleet provided exceeded expectations and with the help of GoFleet's success and support team, Upper Canada Forest Products is effectively able to file for fuel tax refunds in Canada and the United States, and it is as simple as downloading an excel file from their Geotab Dashboard!
Additionally, Upper Canada Forest Products was impressed with the user-friendly interface and the ease of using the Geotab Drive App in order to log driver's hours. This is a very important aspect of leveraging the Geotab solution as HOS Violations can be fined up to $16,000 which is quite a hefty blow on any company. In addition to logging driver hours, the Geotab Drive App has the capability to log Driver Vehicle Inspection Reports (DVIRs) which sync directly back to their Geotab database making it simpler to manage maintenance work.  
Using GoFleet's ZenScore Add-in and App, Upper Canada Forest Products can manage driver behaviour and monitor their driving practices with ease. ZenScore summarizes Key Performance Indicators (KPIs) that you can customize based on your company's goals in order to observe pain areas that need improvement. Upper Canada Forest Products has incorporated ZenScore into their driver incentive program in order to decrease their main pain area which was speeding. Upper Canada Forest Products' large fleet was able to lower their speeding incident count by almost 1000 incidents in the last six months.
Speeding Incidents in Last Six Months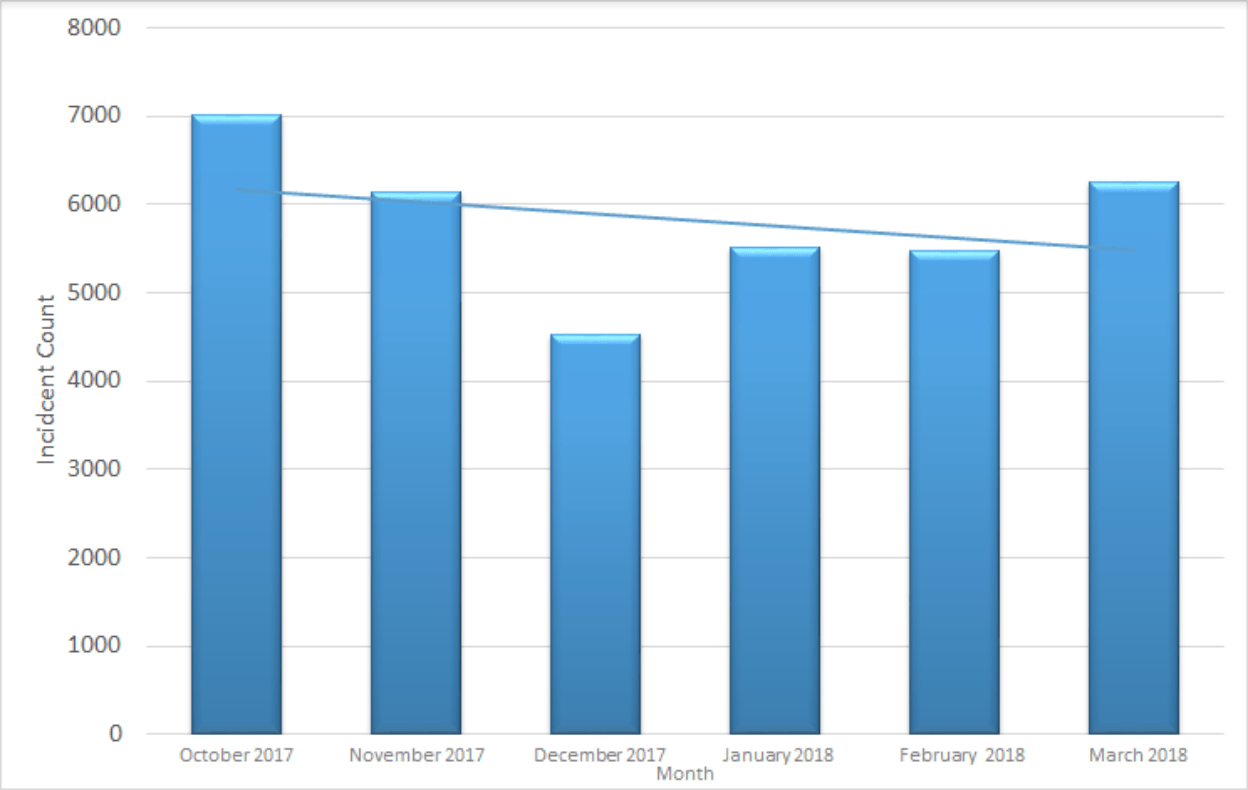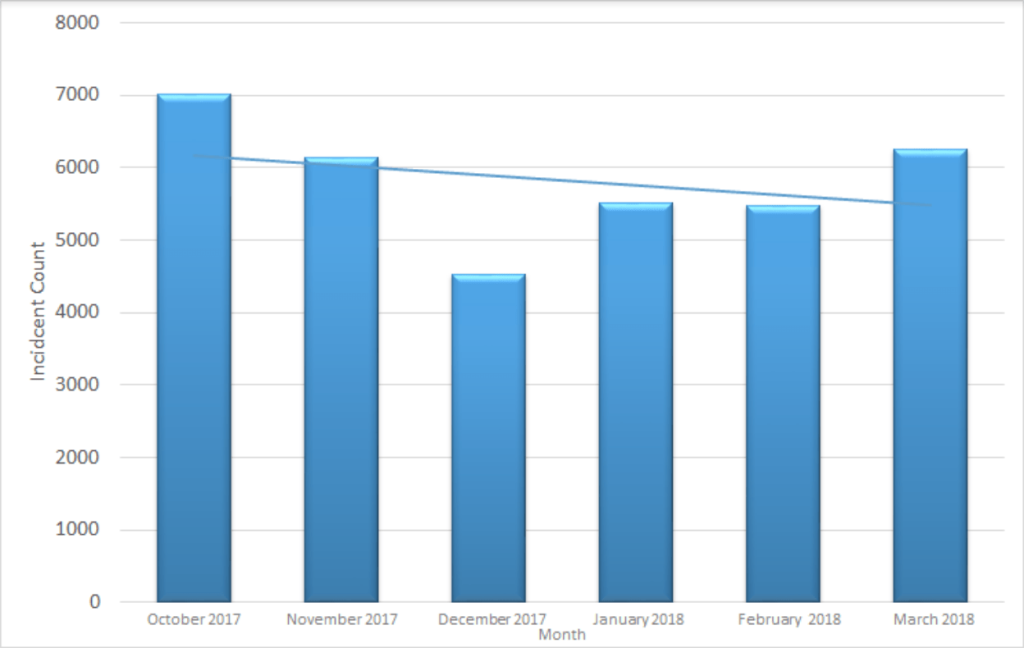 They use the Driver Score aspect of ZenScore to track driver's incidents in order to incentivize drivers that have the lowest speeding. Decreasing these incidents helps eliminate small driving errors which helps avoid fatal crashes and insurance headaches in the long run.
Recommendation 
"ZenScore has the capability to improve fleet management by making monitoring and managing drivers more efficient. We are implementing ZenScore Contests and Driver Score as a primary outlet for our driver rewards program. We are excited to see what other new fleet management features come out on ZenScore!"
– Don Conohan, Upper Canada Forest Products
Featured Products