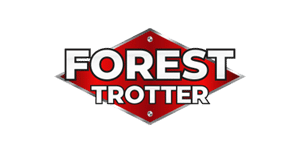 Company
Forest Trotter was founded in 2000 and is based in La Crete, Alberta. Initially a construction company, they shifted their focus to the logging sector once they acquired Neudorf Logging in 2002.
In 2009, they made another move when they merged with Pineridge Chippers to create Northern Road Builders, which subsequently increased their operational footprint in Alberta. By 2013, Forest Trotter expanded as Iron Pine Contracting to begin logging camps in the Grande Prairie area for Weyerhauser.
Currently, Forest Trotter's operations include Line Clearing, Log Hauling, Gravel and Dirt Hauling and more.
Opportunity
Forest Trotter takes great pride in their service offerings by focusing on using up-to-date products, tools, equipment and strategies. As a continually growing business, Forest Trotter has understood that there will always be new areas that they could improve on. More specifically they have faced numerous challenges and focused on improving key areas of their operations, such as:
Tracking vehicles and calculating total trip time
Pre/Post trip DVIR as well as driver behaviour
HOS compliance
Cycle Time Reports and payroll calculations
Vehicle use and maintenance
Particularly it was difficult to track their operations, from a record keeping standpoint. Forest Trotter wanted a digital solution that would be able to quickly collect and display information. Prior to working with GoFleet, they had found other solutions were not up to the job because they were deficient on the administrative side, had inaccurate reporting data, and they were still reliant on paper logs or driver recollections – which was not always reliable. This made the task of calculating cycle time, payroll, monitoring employee productivity and vehicle use a very challenging task.
Forest Trotter found that tracking their fleet was particularly difficult. From an operational standpoint, it was difficult to calculate the total trip time from the start point of dispatch to the job site and monitoring what happened in-between. They also wanted to know what the maintenance scheduling was in addition to improved visibility into all aspects of the process and be able to collect accurate information – before, during and after the trip. The paper trail also made collecting accurate information difficult as there was a great amount of paperwork submitted for daily inspections, maintenance and to ensure compliance.
Businesses with fleets on the road struggle with common pain points and Forest Trotter is no exception. Forest Trotter wanted their information to be reliable and streamlined and we were there to help. GoFleet has been able to implement a paradigm shift in collecting information, using the data to make smarter choices and ensuring compliance.
Success
After discussing many of their concerns with GoFleet, Forest Trotter was presented with tailor-made solutions to address their current problems. By providing their team with Geotabs, Cycle Time Reports and Cellular Beacons – their issues related to data collection of activity and visibility were solved.
By using Geotab and Cellular Beacons, teams were able to remain compliant with HOS and NSC. In fact, drivers reported being more aware of the NSC code and HOS compliance regulations after GoFleet's solutions were implemented. As a result, driver behaviour drastically changed because they were more aware of the consequence of their actions and that their fleets were being monitored. There was even a greater adherence to compliance as GeoTabs strictly monitors HOS regulations.
Additionally, by using these tracking solutions, their activity was tracked and data was inputted into Cycle Time Reports, which ensured that profits and productivity were maximized throughout the fleet. The data collected even trickled down to help payroll and administrative tasks by ensuring proper time management in regards to trip completion time, hours driving and driver activity like loading, unloading or stop time – all of which is monitored.

While GoFleet has helped transform their tracking and operational abilities, Forest Trotter still has plans to improve from both standpoints. With the right strategy to reduce idling and monitor the fuel efficiency of vehicles, Forest Trotter implemented an action plan to minimize overall fuel consumption by Winter.
"We have been able to improve fleet operations while better tracking equipment location, equipment use and theft. GoFleet's service is good and most items are addressed promptly!" Martin Zacharias, Forest Trotter
Featured Products