Speedy Transport Group Inc.

Company
Speedy Transport Group Inc. started as a local, same-day parcel pick-up and delivery service in 1941. Today, Speedy Transport Group Inc. is a privately owned LTL (less-than-truckload) carrier with terminals in Brampton, Pickering, Montreal, Brockville, London and Windsor. After 7 decades, Speedy Transport has grown to become one of central Canada's premier carriers and is known for their LTL services on an overnight and second-day basis.
Opportunity
As one of central Canada's premier carriers, Speedy Transport Group Inc. is always looking for ways to improve their operations. Prior to working with GoFleet, they were looking for a solutions provider who could do the following:
Implement digital reporting
Optimize and improve overall efforts and efficiencies
Improve training and safety with new tactics to ensure that safe operating principles are in place
Reduce the number of driving incidents
The points listed above typically originated from issues when organizing their fleet. For example, before electronic logs were used by Speedy Transport, all of their drivers were required to use paper based logs to record their HOS for compliance. Using paper based logs led to multiple problems related to searching and locating specific log entries, drivers spending hours of their time entering and re-entering the same information over and over again. When completed by hand, managers found that these logs were sometimes not submitted on time (often weeks after violations had already occurred – making it impossible to proactively prevent errors in the future). In addition, with various paperwork used to collect data and information, it was difficult to reorganize specific information when completing reporting.
In addition, Speedy Transport found that while safety and security was always a priority, there could always be more that could be done. Even with the right training and safe operating principles in place, management found it difficult to keep track of how drivers were absorbing the information and performing on the road.
Success
After reviewing possible solutions providers, Speedy Transport was excited to move forward with GoFleet to address all of their compliance, training and reporting needs. With the help of the Geotab Drive app, Speedy Transport's management team has been able to make sure that all of their driver's were staying compliant to regulations and procedures while ensuring that customers were receiving shipments on time. In fact over the time, drivers also found this technology to be better as they were able to limit entry mistakes (reducing the chance of violations related to incorrect data) and keep their entries up to date.
When speaking to safety and security, Speedy was able to leverage the use of dashcams within the Geotab solution to better monitor driver behaviour. This allowed for managers to closely monitor harsh driving incidents and distracted driving. With the ability to conduct real-time alerts and historical trend tracking, their team was able to pinpoint and correct risky driving behaviors.
With the digitalization of much of the data above, Speedy Transport also found that certain reports were streamlined. Specifically, their team highlighted how previous to working with GoFleet, filing a quarterly IFTA tax return was a big hassle for fleet managers as they had to first analyze the reported trip data, collect individual fuel receipts and record data for each jurisdiction. However, once the automated electronic IFTA reporting feature within Geotab was used, their team was able to avoid potential issues such as missing paperwork, errors due to manual entry, late filings, overpayments and audits.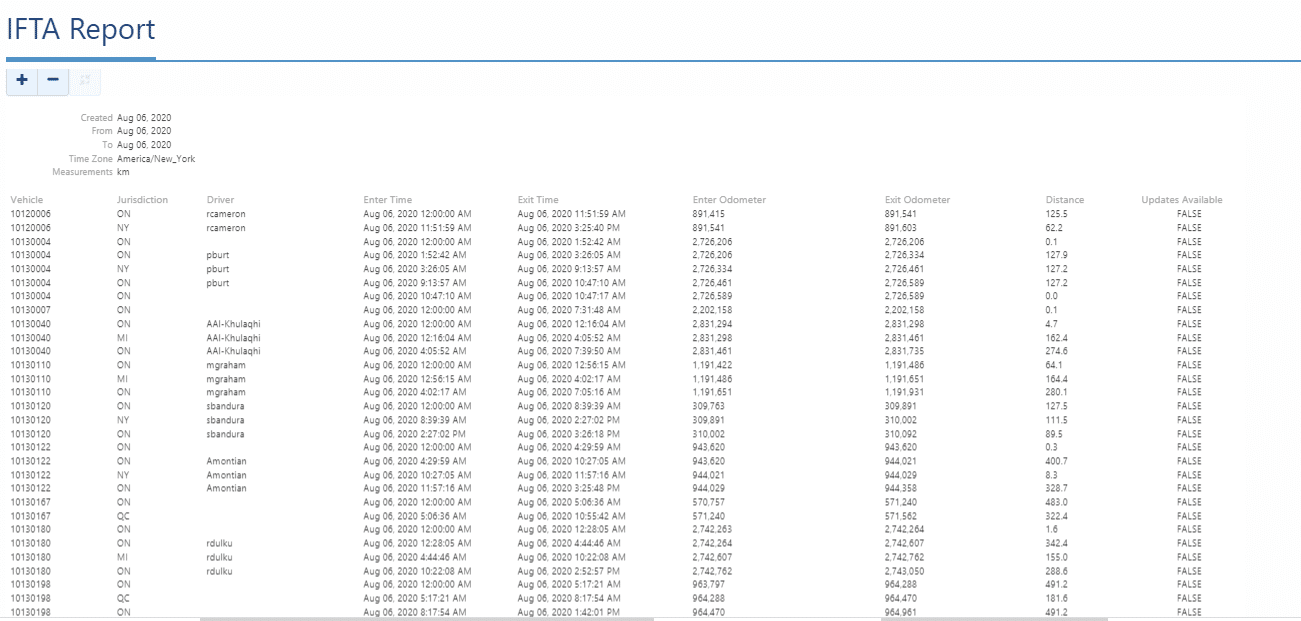 Overall, the telematics solutions offered by Gofleet has allowed Speedy Transport to better optimize the productivity of their fleet over the course of 4 years which resulted in a 57% increase in their overall fleet size since 2017. With an increased fleet size, they have been able to travel more and serve a larger volume of customers. In addition they have also seen a huge improvement in terms of fleet utilization and efficiency as the average kilometres driven per vehicle on a yearly basis increased by over 200%. Not to mention Speedy Transport was able to lower their idling incidents per 100 KM by 40% and at the same time improve their average idling time by 35%! In short, GoFleet has helped Speedy Transport save on fuel by lowering unnecessary fuel consumption and increasing the productivity of each asset.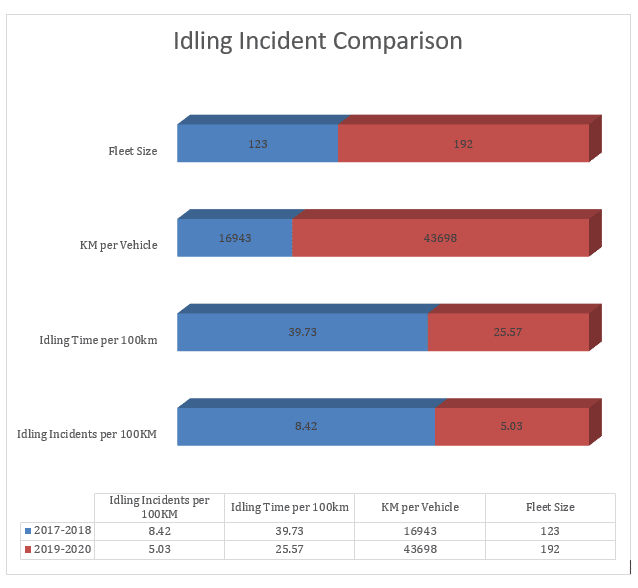 "We have found GoFleet to be a great fit for us due to their quick response time and the flexibility they have shown when we need a software process altered or help with report automation. We have also used GoFleet to roll out training to our employees who are using the system – our team found the training to be very valuable resulting in them to be more effective and efficient during their day" James Temple, VP, Human Resources at Speedy Transport Group Inc.
Featured Products