How ZenduCAM's Multi-Camera Solution Will Improve Your Fleet
Today, most fleet managers understand the value of including a camera (or two) on every vehicle. Fleet cameras assist with driver supervision, improve performance, and can lower legal liabilities.
One study found that simply including cameras was enough to lower insurance costs for 58% of respondents. And organizations that actively integrate advanced fleet cameras into operations see even more advantages.
JTI-Macdonald used smart fleet monitoring to lower preventable accidents by 64% and reduce its average cost per claim by 64%. Operators are always looking to increase efficiency and cut costs, so it makes perfect sense that fleet camera use is steadily on the rise.
Integrating a vehicle monitoring system is always a smart choice. If you're a manager, the question is this – what fleet camera solution is right for your organization?
Are standalone dash cams good enough? Or will your organization benefit from using a more advanced multi-camera system?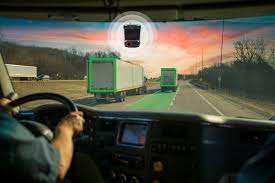 Why Every Fleet Manager Needs a Smart Multi-Cam Solution
Fleet management can be tricky, especially when it comes to supervising drivers in the field. You need a way to know what's going on without riding with every driver.
In the past, managers had to rely on indirect methods like driver self-supervision, trip recorders, or MVR monitoring services. Monitoring services are great for ensuring route adherence, catching driving violations, and spotting license-related red flags. But these technologies don't actually show how employees are driving.
Not having direct fleet visibility makes it difficult to analyze performance, monitor driver activities, and make safety assessments. It's also harder to defend the organization in case of accidents, insurance claims, or any legal disputes.
Fleet cameras represent the only practical way for managers to always have an eye on drivers. However, not all camera options deliver the same management advantages.
A single dashcam will provide forward-facing visibility but miss side or rear views
Not all cameras assess driving speed or driving safety
Not all cameras include geographic information
Some camera footage archives can't be effectively searched by managers or supervisors
Rather than generic dash cameras, choose a fleet camera solution developed with management in mind. ZenduCAM is a smart, multi-camera solution built to make your work more efficient and extend your capabilities. It enhances driver visibility, facilitates remote supervision, and assists with training and performance improvement.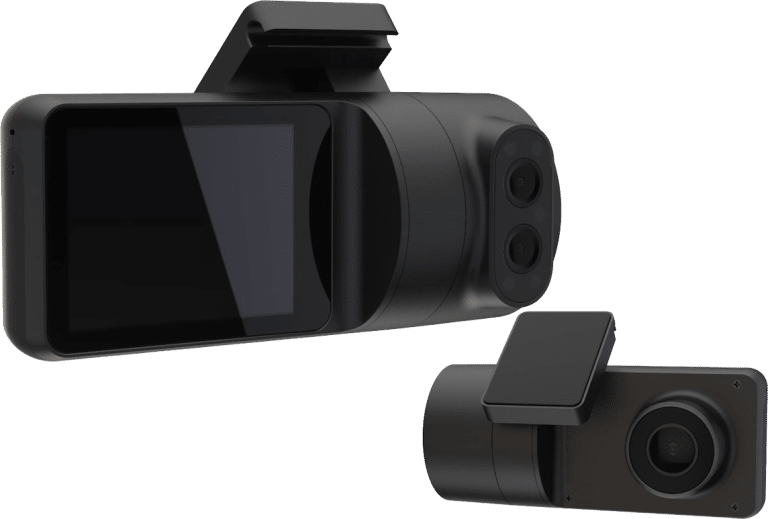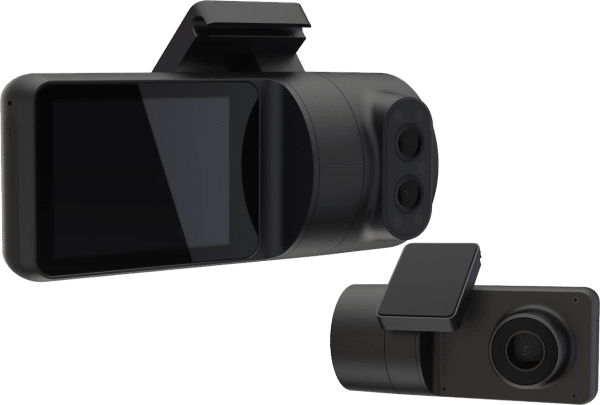 1. Get Complete Driver and Fleet Visibility
Unlike other fleet camera options, ZenduCAM's multi-camera system shows everything that happens inside the cab and around its periphery. Having a complete view of the driving environment is essential for legal record keeping, performance reviews, and improving safety training.
It's difficult to understand how well a driver is doing or determine what caused an incident without seeing the driver and what's around them. A single dashcam doesn't provide this and neither does a dual camera system where one camera points forwards while the other looks in at the driver.
ZenduCAM doesn't rely on one or two views. You can have up to four cameras set up on any vehicle. Choose from:
a driver-facing camera
a forward-facing wide-angle camera
a forward-facing driver distraction camera
a rearview camera
a sideview camera
This fleet camera setup provides a complete 360-degree view of the cab's interior and exterior. You can view the driver's actions while understanding what road conditions they are responding to. The footage recorded gives complete context on driver behavior, performance, road conditions, and road safety.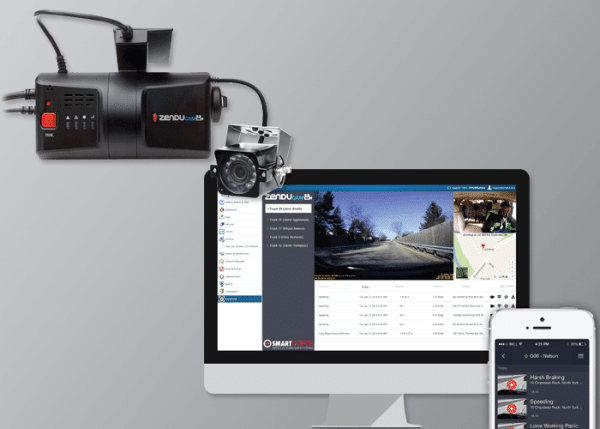 2. Monitor Everyone's Location
Fleet managers need to see what drivers are doing and know their locations at all times. That's why all our fleet cameras come with location monitoring technology. You can either use our built-in GPS or integrate the system with a 3rd party telematics device, like Geotab.
This is real-time GPS tracking designed for active fleet management. You get complete fleet visibility, along with tracking control and geographic-based record keeping.
You can track the assets you want – when and where you need to – by setting up a few geofencing rules. Then sit back and watch the entire fleet on a single dashboard.
3. Preserve Driving Footage
ZenduCAM is the easiest way to amass a significant driving footage archive for training purposes and internal use or managing insurance claims, compliance verification, and providing legal backup.
Our fleet cameras automatically upload recorded footage to the cloud with complete location and driver information. In addition, any footage around an accident, dangerous driving, or other event is also stored in a separate library.
Want to use physical storage as well? Each device can store anywhere from 3 to 30 days of footage.
The archive is easy to sort through and can be filtered by time, area, driver, or type of incident. ZenduCAM was designed to streamline the claims management process and improve fraud prevention.
4. Screen For Dangerous Driving
Unless you plan to stay glued to the screen, you need a fleet camera system that can supervise drivers for you. ZenduCAM does this with AI, facial recognition, and night vision technology. It watches for unsafe conditions, driver errors, and road incidents.
The AI algorithms identify dangerous driving patterns like sudden accelerations, turns, swerving, or braking. We paired this with facial recognition technology to identify distracted or fatigued drivers.
When abnormal driving is detected, ZenduCAM gives drivers instant feedback, logs the event, and sends management alerts.
5. Customize Driver Training
Organizations are always looking to improve driver performance and safety. You can leverage ZenduCAM's real-time driving analytics and camera footage archives into a customized internal training program with a few steps.
Find preventable driving errors and incidents
Use the insights to understand what caused them
Check the footage to see how drivers could have prevented errors
Train or retrain drivers as necessary.
This is similar to how JTI-Macdonald dropped its preventable accident rate. The organization used smart telematics to identify problematic drivers and then developed a targeted retraining program.
You can jumpstart any safety training program by checking ZenduCAM for the most common errors or drivers with the worst performance levels.
6. Customize Alert and Recording Triggers
Whenever a driving rule is broken, ZenduCAM sends alerts via email, text message, or the app. These alerts include video footage, location information, and incident descriptions.
You can customize ZenduCAM's triggers to control what alerts you get and what driving events it should single out.
Most fleet managers use this to get instant notifications on accidents. But you can also use it to follow new drivers more closely or set alerts for repeated safety violations.
7. See and Manage Everything On-The-Go
Fleet management can't be confined to office environments and desktop computers. Does the fleet you manage run according to your personal schedule? Do drivers stop working whenever you need to go on break? Probably not.
If your fleet is always on the go, you need a way to manage them on the go. With ZenduCAM's mobile and tablet apps, you can always keep an eye on drivers and vehicles assets – no matter where you are or what device is available.
The apps are robust enough for full mobile fleet management. You can view live fleet camera footage, check on individual drivers, watch recordings, and see all your alerts.
Get The Fleet Camera Solution You Need
At GoFleet, we leverage advanced and emerging technologies to build world-class fleet cameras and monitoring solutions.
ZenduCAM is an innovative fleet camera system with an array of smart technologies. Ready to improve your management capabilities? Contact us today for your free demonstration.