If you are in the transportation industry, the word "ELD" probably sounds very familiar. Last year, thousands of fleets switched over to electronic logs as part of the FMCSA mandate. Similarly this year, the Food and Drug Administration is enforcing a rule for remote temperature monitoring systems.
The FDA has a mandate called FSMA, which partly governs food transport.
In this article, we will explore:
1 – What is FSMA and what are its requirements?
2 – What are the deadlines?
What is FSMA and what are its requirements?
FSMA, or the Food Safety Modernization Act, is a new food safety rule. The rule affects everyone in the food supply chain, including shippers and manufacturers.
Because of FSMA, shippers are liable for food safety during transportation. According to the rules, shippers need to set up: (1) preventative controls, and (2) monitoring controls.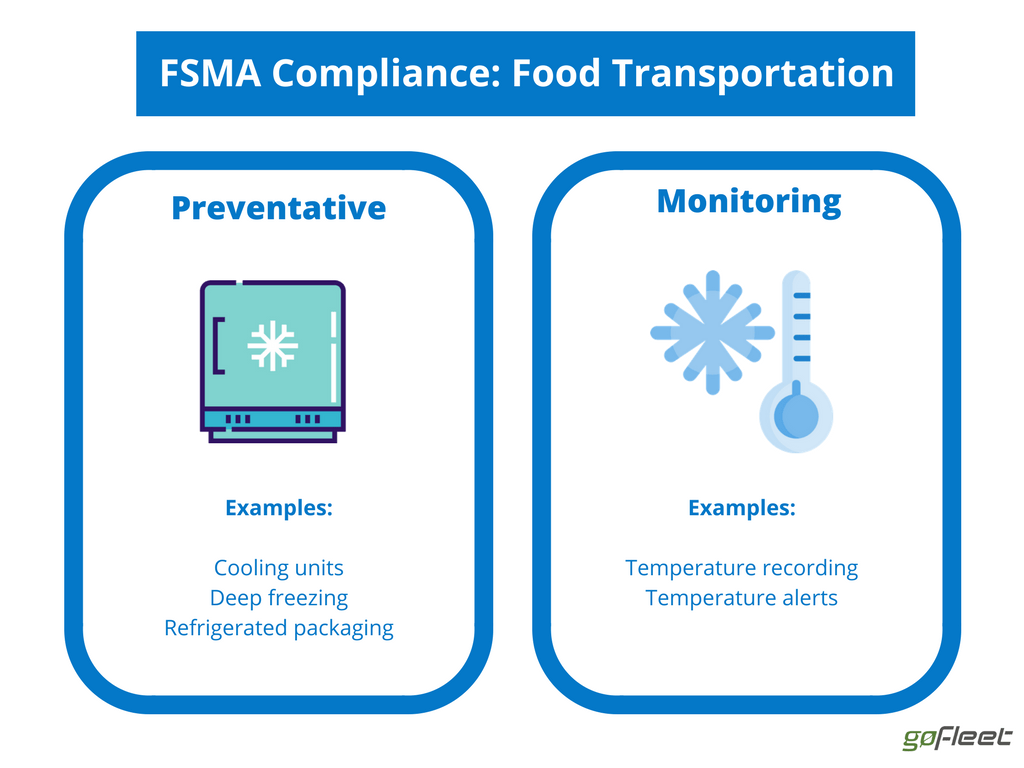 Preventative Controls & FedEx Example
Firstly, shippers need to set up preventative controls. In other words, shippers must ensure that the food stays fresh throughout transportation.
Let's take a look at FedEx and their Temp-Assure policy. With Temp-Assure, FedEx protects food transport by:
Deep freezing shipping containers.
Certifying temperature coolers in all carriers.
Packaging shipments in temperature cooling units.
Monitoring Controls & Remote Temperature Monitoring Systems
Secondly, shippers need to record shipping temperature. According to FSMA, carriers must provide records when asked.
The most common way to do this is through remote temperature monitoring systems. Remote temperature monitoring systems can range from simple to complex solutions.
For example, basic remote temperature monitoring systems record and store temperature. Advanced systems, on the other hand, alert users when temperatures exceed a certain threshold.

What are the deadlines?
FSMA deadlines can get very confusing because there are different compliance dates. Click here for a full table.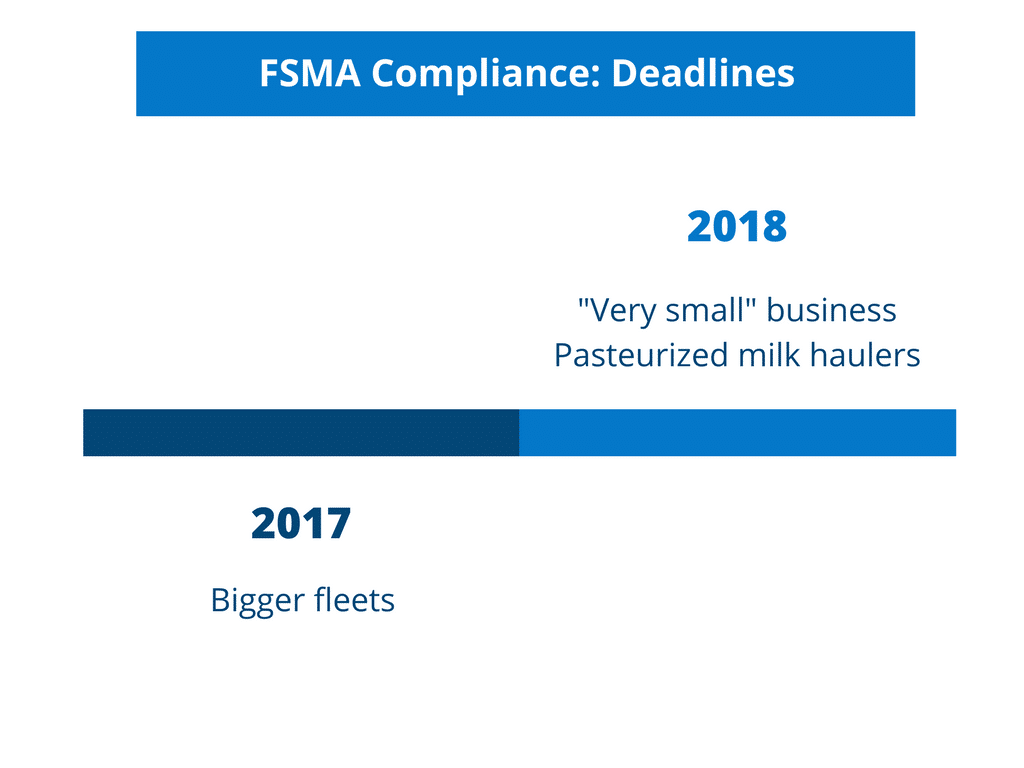 Here are some of the key points from the table:
Some businesses, especially "large" businesses, are already under FSMA as of late 2017.
"Very small businesses", or businesses that earn less than $1 million on food sales, need to comply with FSMA by September 17, 2018.
Links