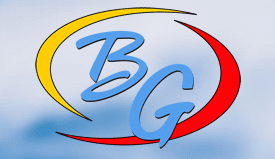 Company
The Buffalo Group provides logistics services in North America and they pride themselves on the ability to utilize multiple modes of transportation to reduces cargo handling, improve security, reduces damages and loss, and transport your freight faster. Whether it is inbound, outbound, domestic, or international, they can help you get your truckload freight to you or your customers at the right place, at the right time, for the best price.
Opportunity
Since they provide their service across all of North America, they are required to file a quarterly fuel tax report according to the International Fuel Tax Agreement (IFTA). It was imperative that using goFleet's solution would provide a seamless interface and uninterrupted service that is compatible in both Canada and the United States for GPS location tracking, hours of service and any other essential functions. It was evident that The Buffalo Group needed a better way that would help them with:
IFTA reporting
Electronic logging
Real-time trip details
Success
The solution that goFleet provided exceeded their expectations. With the click of a button, they can generate and download an excel report to be able to file for fuel tax refunds in Canada and the United States!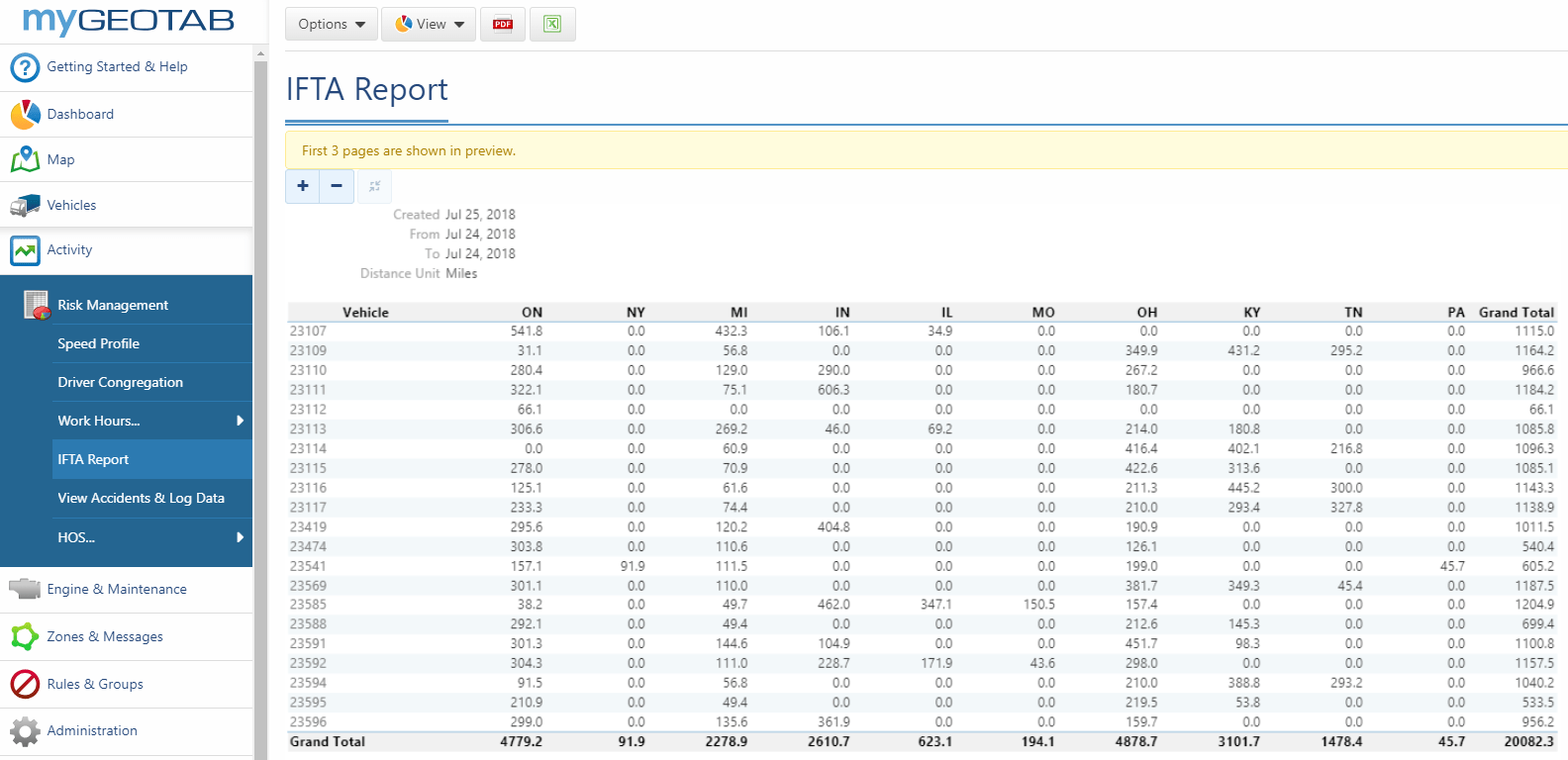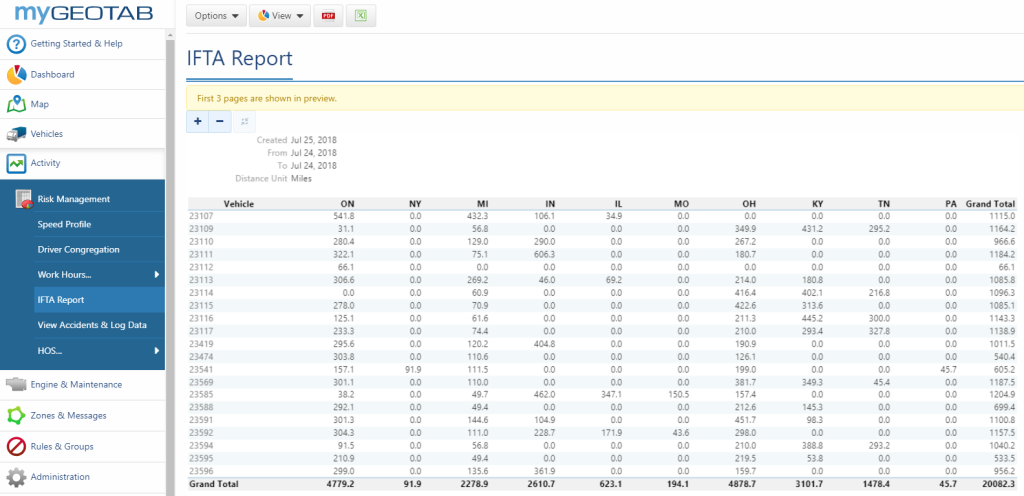 "With our previous software, I had to manually enter all our vehicles trip data using the driver logs and fuel data to create the IFTA reports".
– Rebeca Ayoub, The Buffalo Group
This solution saved the Safety and Compliance team several hours every week as MyGeotab automatically identifies and generates all the data required for the IFTA report. The trip and fuel data from the vehicles are accurate and minimizes any errors, this enables the team to submit the reports accurately and on-time as increased fuel and mileage taxes can result in increased insurance premiums and inflated operating costs.
Furthermore, The Buffalo Group was happy with the user-friendly interface and simplicity of using the Geotab Drive App to log driver hours. goFleet provided them with on-boarding and training and now the drivers are using the application to its full capability. This is crucial as HOS violations can range from $1200 – $14,700.
Recommendation 
"Everything is great! It met all of my expectations and the Success team was very helpful with this, they are always on top of things. It is so easy to file the IFTA reports now with MyGeotab, it makes my job a lot more efficient and minimizes any manual errors".
-Rebeca Ayoub, The Buffalo Group
Featured Products