Daniels Sharpsmart Canada Limited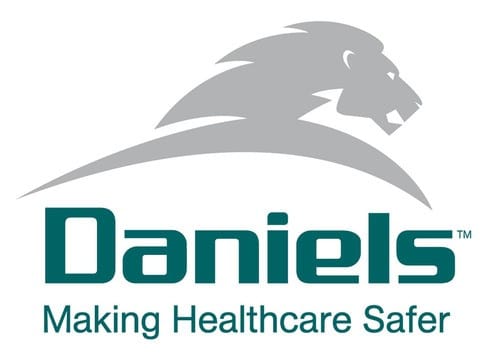 Company
Daniels Sharpsmart Canada Limited (DSC) has been a key player in the Canadian healthcare market by providing experience and expertise for biomedical waste management and disposal.
DSC provides containers to hospitals and other medical waste generators for a safer way to collect and dispose of biohazard medical and sharps waste. The company's first and foremost consideration is risk prevention. 
Opportunity
Since Daniels Sharpsmart Canada Limited focuses on the safe transportation of biomedical waste management and disposal, they required solutions that put safety and intelligent movement for waste management practices first.
Before working with GoFleet, the Daniels' team faced two main pain points: tracking vehicles and monitoring vehicle maintenance. Without the right solution, their existing data sets for team location, maintenance costs, repairs, vehicle downtime and accident risks were often inaccurate. 
To avoid risk and streamline operations, the DSC team asked GoFleet for assistance with a number of ZenduIT and Geotab solutions. 
Success
As of today, Daniels Sharpsmart Canada Limited has been using Go Devices and Geotab tablets combined with ZenduIT's ZenScore and Zendu Maintenance solutions, and have been praising the insights and visibility of these solutions ever since. 
By using Go Devices and Geotab tablets, the Daniels team has been able to improve the visibility of their fleet and operations drastically.
They've been able to keep their costs down by knowing exactly where each vehicle is, what route they are on and reducing idling by over 20% while improving customer stops by 10%. 
The DSC enjoys the monthly reporting feature, which displays their increasing successes and budgetary improvements, both of which are quantified with an actual dollar value. 
When paired with ZenduiT's solutions, their team has been able to improve driving behaviour on the road. ZenScore, a driver scoring solution, monitored and rated driving behaviour, while the collected data provided managers with full visibility into the safety of their fleet, and what key driving behaviours needed to be addressed.
To that end, the DSC team reported a reduction in driving concerns by over 25%.
By using Zendu Maintenance, a maintenance management solution, the Daniels team has successfully monitored and conducted proper preventative maintenance on vehicles, ensuring they were well maintained with minimal breakdowns or repair costs while transporting hazardous materials. 
"Since 2017 when we first integrated GoFleet's solutions in our fleet, we have been very happy with the solutions and services offered. One major difference when compared to other providers is that GoFleet is able to resolve issues on time and always provide insights on why it happened and what can be done in the future to prevent it from happening again." 
Abbas Dhanji
Featured Products