Product Update Notes: June 2021
Mississauga, ON – June 30, 2021 – There are various ZenduIT solution updates this month, which includes the release of the Video Review Module on ZenduOne and Trax Indoor. The new Z1 mobile app will offer a consistent and seamless user experience where fleet managers and drivers can access various ZenduIT applications. The Video Review module will allow managers to have a live view of their drivers, while Trax Indoor provides advanced visibility of moving assets indoors and outdoors.
ZenduOne Mobile Application
The new Z1 mobile app will now be available as a smart in-vehicle application that works in conjunction with ZenduIT applications.
Now Available: Access to ZenduIT Applications
The Z1 mobile app is dedicated to managers and drivers, where managers can view the reporting of drivers, fleet statistics, and maintenance reports all in one app without having to download multiple applications for each. ZenduIT applications, like TimeCard, are all consolidated in Z1 for managers to have a live view of their drivers and fleet.
Fleet managers and drivers will also gain access to Hours of Service (HOS), Driver Vehicle Inspection Reporting (DVIR), and a Dashboard for reporting.
Now Available: Track Driver Performance and Behaviour
The Z1 mobile app not only allows managers to have an objective view of their fleet, but it works with the devices installed in the driver's vehicle which helps drivers track their performance. For example, the Driver Score Card available on the reporting dashboard informs drivers of their weekly rating based on contributing factors such as idling time and harsh cornering. These factors are further used to set benchmarks for their future scores.
Video Review
The Video Review module available on Z1 aims to encourage safe driving behaviours with the use of video based coaching. This application provides the ability to identify and manage coachable driving moments, as well as personalized, video-based feedback for drivers to improve future driving. 
Now Available: On-Demand Footage Capture
This feature will allow users to capture footage around an event's time and location within minutes. Managers can have a live view of their drivers and can also review incidents where it is suspected that the driver was behaving poorly or dangerously.
Now Available: Review and Escalate Incidents
If managers suspect any abnormal or dangerous driving behaviour, they can escalate the event to the driver by simply tagging the incident to the video. For example, a driver smoking while driving is not only illegal, but also injurious to health. Therefore, the fleet manager can tag this incident and coach the driver on how to prevent this from occurring in the future.
Not only can managers tag incidents, but drivers can tag incidents themselves in order to strive for optimal performance scores. In a case where a driver has been tagged to an incident by mistake and is found not guilty, the driver can simply dismiss the event by giving feedback to their managers.
To learn more about ZenduONE, please visit: https://zenduit.com/zenduone/
Coming Soon: Trax Indoor
Trax Indoor is an asset tracking solution that provides users with advanced visibility of moving assets indoors. It also works in line with outdoor tracking solutions.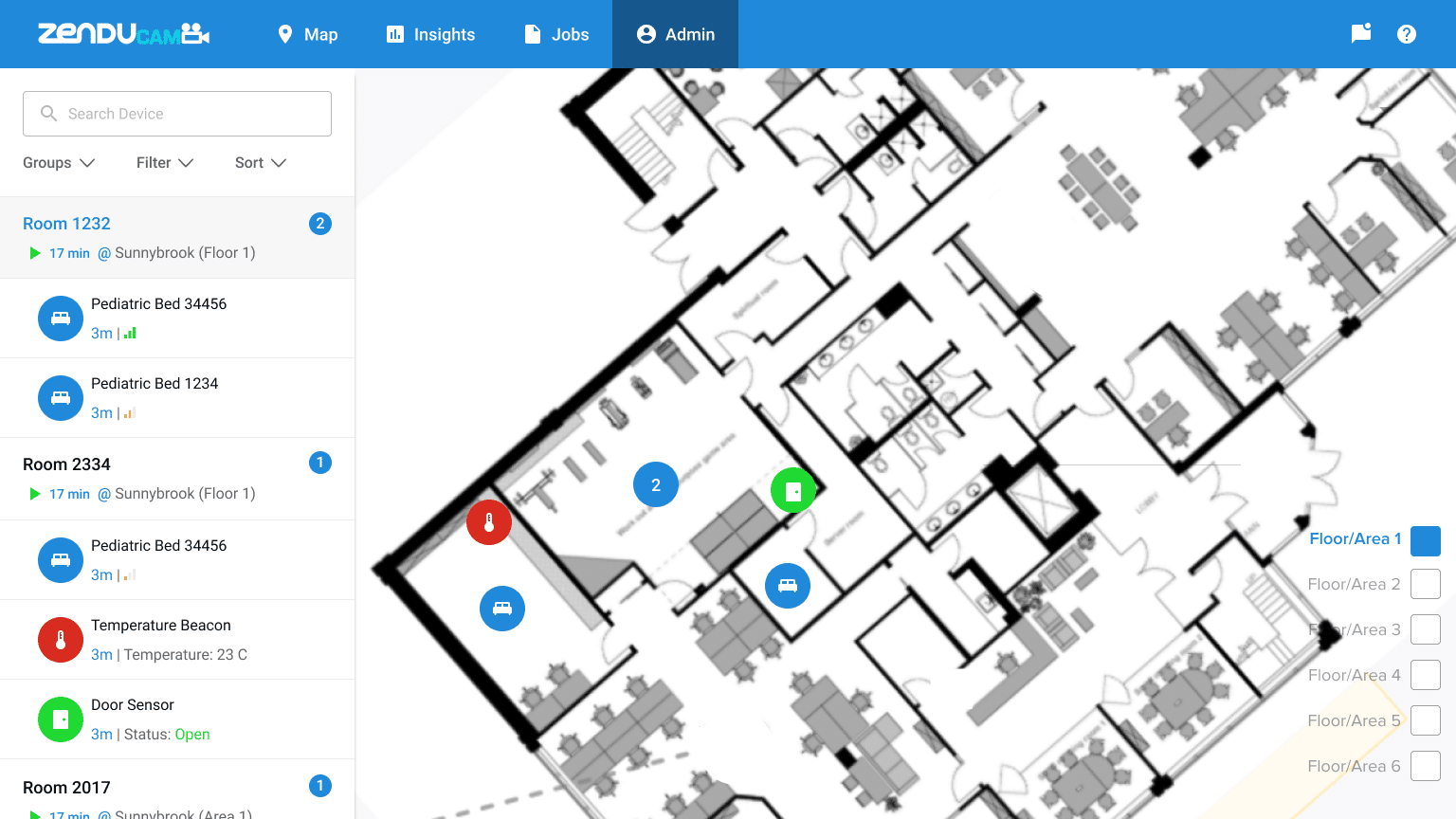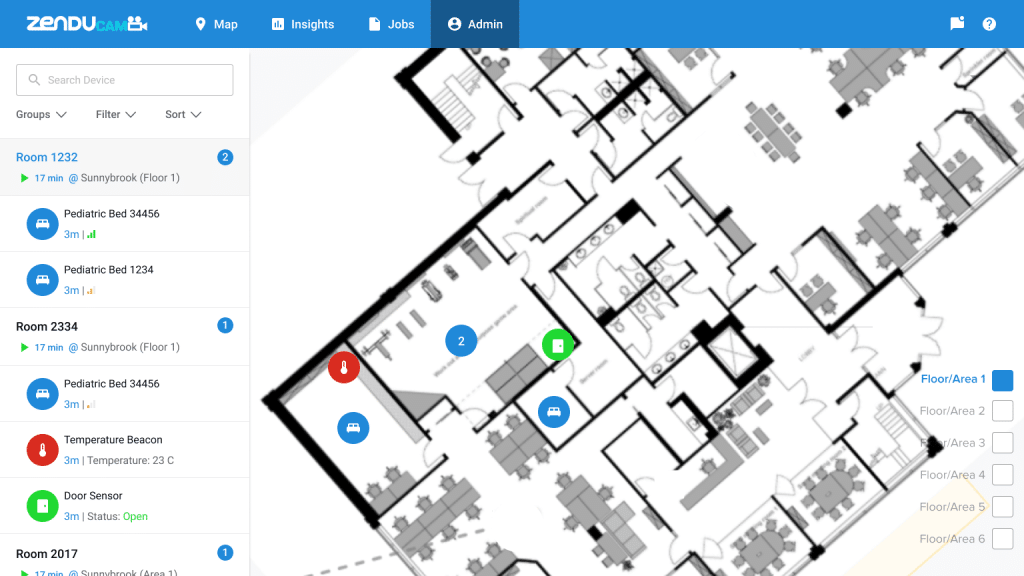 Custom Maps and Alerts
Visually, assets will be shown on custom maps that provide utilization data and customizable alerts on almost anything. Through the Trax platform, customers purchase readers and beacons specific to their tracking needs for just a monthly recurring fee.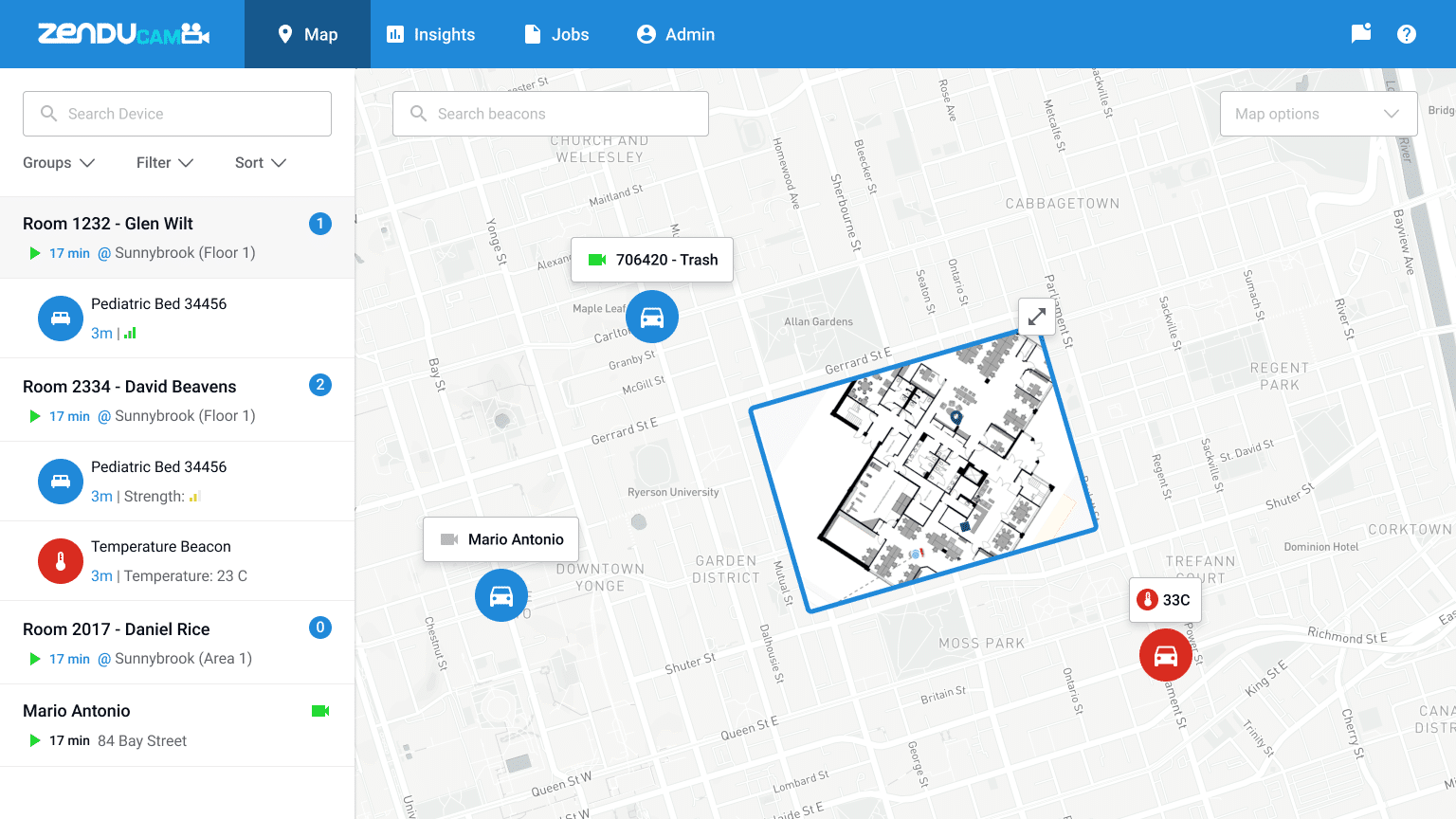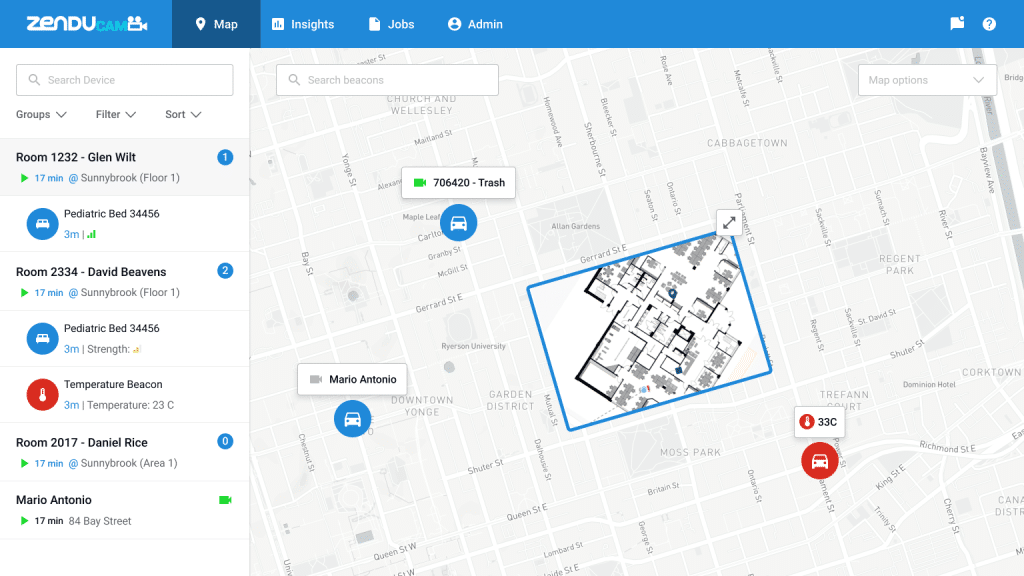 Highly Capable Tracking Features
Additionally, Trax Indoor can read up to 500 beacons at once with a 15 second display and default refresh rate. It can track assets up to 50 metres in distance from reader, making it functional for outdoor tracking solutions as well.
About GoFleet
We don't just provide another GPS fleet tracking system. We are in the business of providing you with telematics solutions that ultimately, improve your bottom line while increasing your operational efficiencies and safety of your workers. Our fleet consultants work with you to understand your business in order to implement solutions based on everyday pain areas and industry best practices. Of course, it helps to have the industry's most powerful and reliable GPS vehicle tracking system, but the real value is in our customer service. Let us show you the GoFleet difference.
GoFleet – Connected Intelligence, Smarter Solutions.