Product Update Notes: July 2021
Mississauga, ON – July 29, 2021 – There are various ZenduIT solution updates this month, which includes the new ZenduONE web application that provides customers with an easy-to-use interface to enable ZenduIT apps, and manage maps and dashboards. ZenduIT has also released the new Bus ETA application which allows parents, guardians, and school administrators to locate and monitor students' bus journeys.
ZenduONE Web Application
The new ZenduONE web application is now available with new features and UI enhancements to offer a seamless experience for customers to access all of ZenduIT's marketplace apps.
Now Available: ZenduIT Marketplace Application Launcher
Among the features that the new ZenduONE web app offers, the application launcher is by far the most exciting. Users can launch and switch between different applications supported by different telematics providers. All users must do is sign up/sign in to their ZenduONE account to have access to this feature.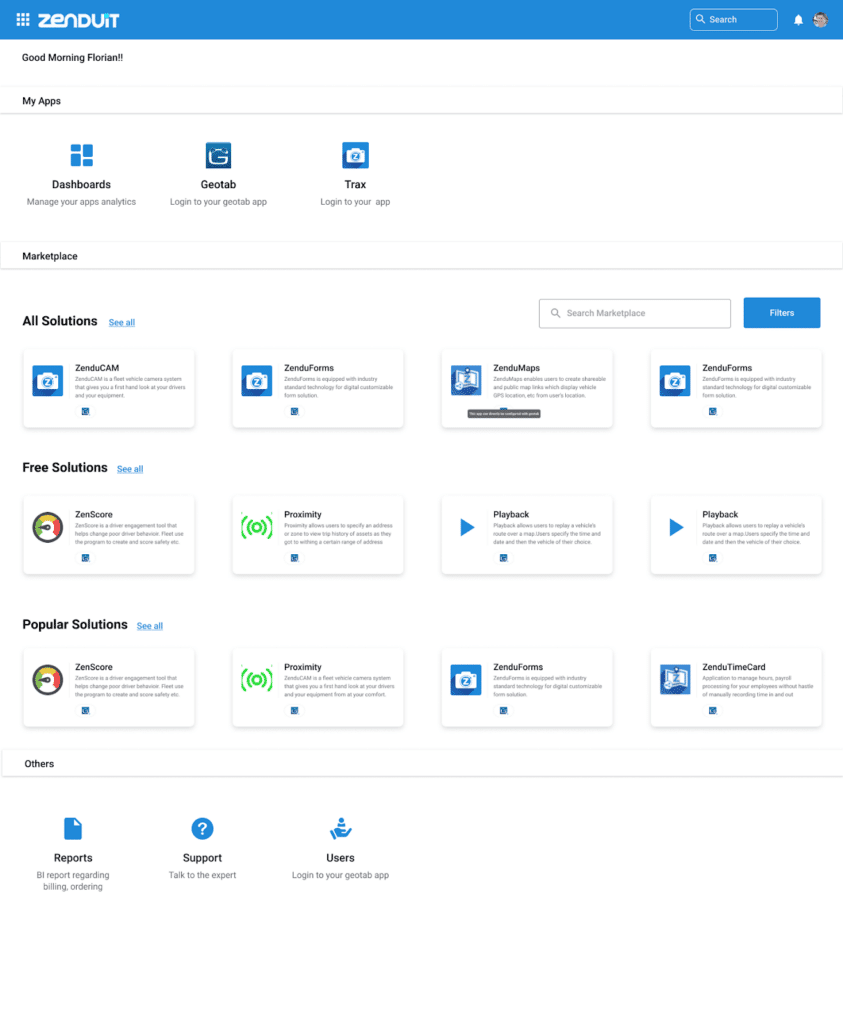 For example, users can launch our TRAX (ZenduCAM) application within ZenduONE, saving time by eliminating the need to continuously login/logout of apps.
Now Available: Customizable Maps and Dashboards
The ZenduONE web application also allows users to manage highly customizable maps and dashboards that can leverage data across multiple platforms. You can track and manage your vehicles and drivers, while receiving data to help build meaningful dashboards and make appropriate business decisions.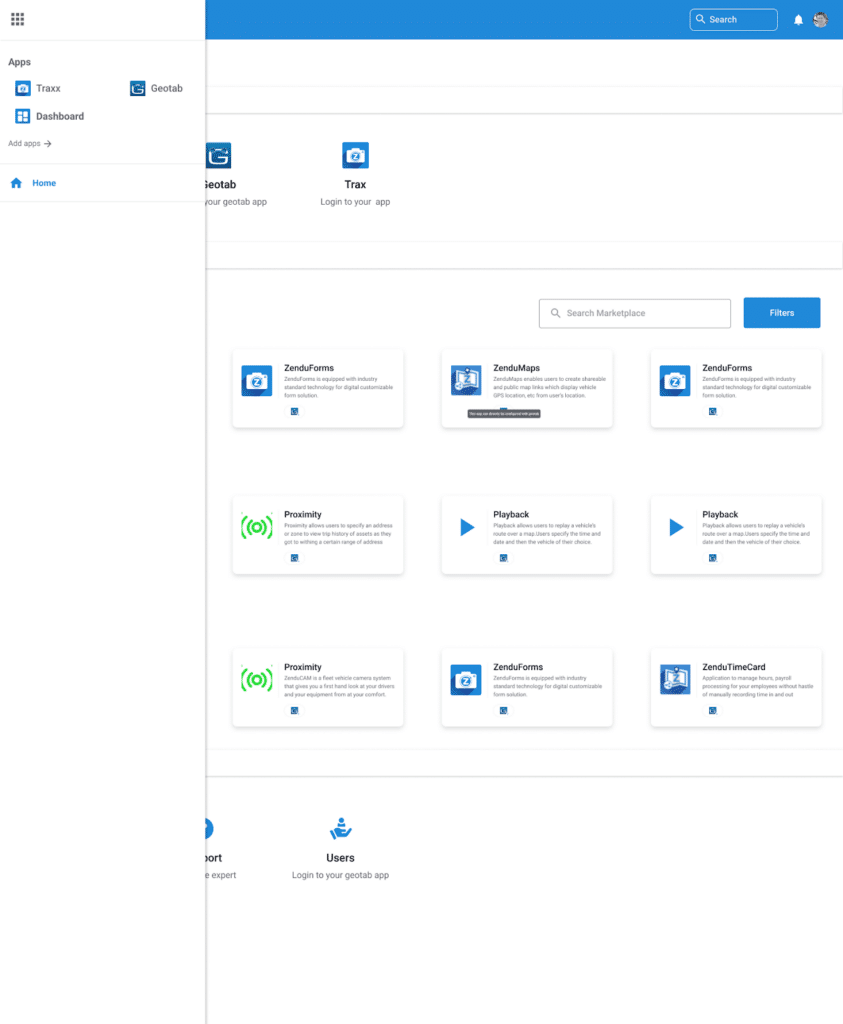 BusETA Mobile Application
The new BusETA app is a transport management software suite with synchronised mobile applications connecting parents and guardians to school, childcare, and senior home transit systems. 
Now Available: Geolocation
Using GPS tracking technology, BusETA enables guardians/parents to view the real-time location and information on school buses through a user-friendly interface on their smartphones.

Now Available: Customized Notifications
Parents and guardians can stay directly informed and notified of delays, while allowing schools to manage and control emergency situations efficiently.
Now Available: Bulk Data Upload
School Administrators can bulk import data into the BusETA system and the software will automatically organize the data within the shortest possible time.
Now Available: Route Creation
Route creation is now a one-time task for the transport team. With greater attention to the route, users can create the most optimal routes for drivers.
Coming Soon: Student and Driver Reports
Additional features such as reports are forthcoming in future releases. This report feature would provide insights to efficiency and compliance of drivers/bus attendants, and student attendance patterns.
About GoFleet
We don't just provide another GPS fleet tracking system. We are in the business of providing you with telematics solutions that ultimately, improve your bottom line while increasing your operational efficiencies and safety of your workers. Our fleet consultants work with you to understand your business in order to implement solutions based on everyday pain areas and industry best practices. Of course, it helps to have the industry's most powerful and reliable GPS vehicle tracking system, but the real value is in our customer service. Let us show you the GoFleet difference.
GoFleet – Connected Intelligence, Smarter Solutions.