Product Update Notes: August 2021
New features are being developed in-house by the ZenduIT team to improve fleet management capabilities, fleet safety, and efficiency.
Mississauga, ON – August 27,  2021 – This month, ZenduIT released new features in the ZenduCAM and ZenduONE mobile app. Both features will allow fleets to have better organization, visibility and reporting capabilities. 
ZenduCAM 
The ZenduCAM application has new UX enhancements to make reporting easier. 
Now Available: Scheduled Reports Feature
The new Scheduled Reports Feature allows fleet managers to create and schedule reports related to their operations. This allows managers to set parameters and report on data based on any day or time, and for any asset or driver. 
UX enhancements were made to this feature to allow managers to filter reports based on their desired preferences and for those reports to be sent to them on recurring periods.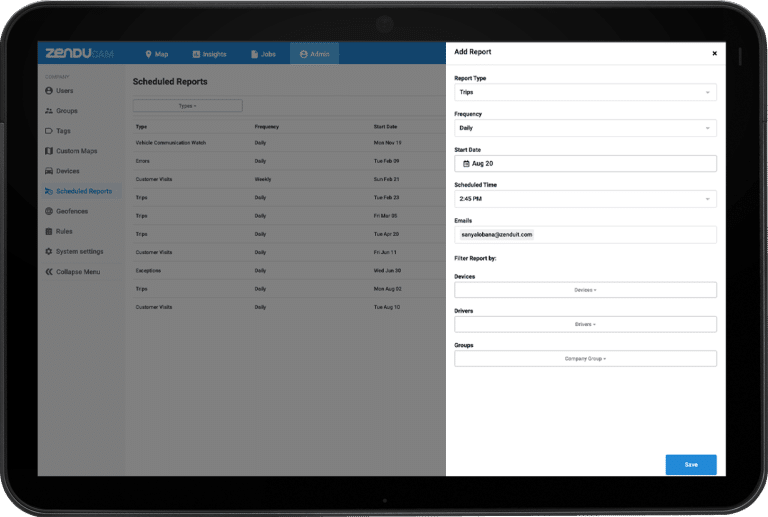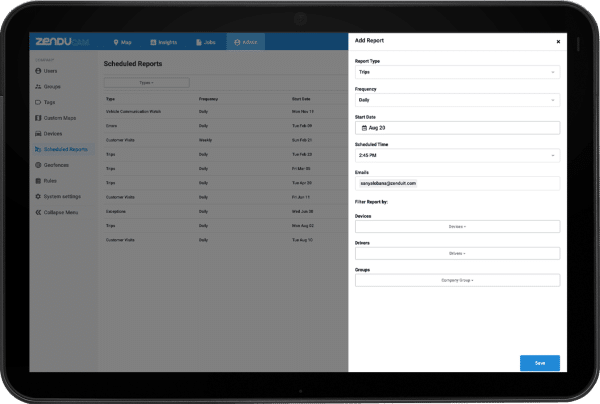 Now Available: New Feature Systems Settings
A System Settings page is now visible in Trax that will help fleets apply and store consolidation settings for the Trax application. Users can customize settings like setting time zones based on the area of operation and apply it across all pages. As well, users can customize the branding of their application by adding logos of their respective organizations.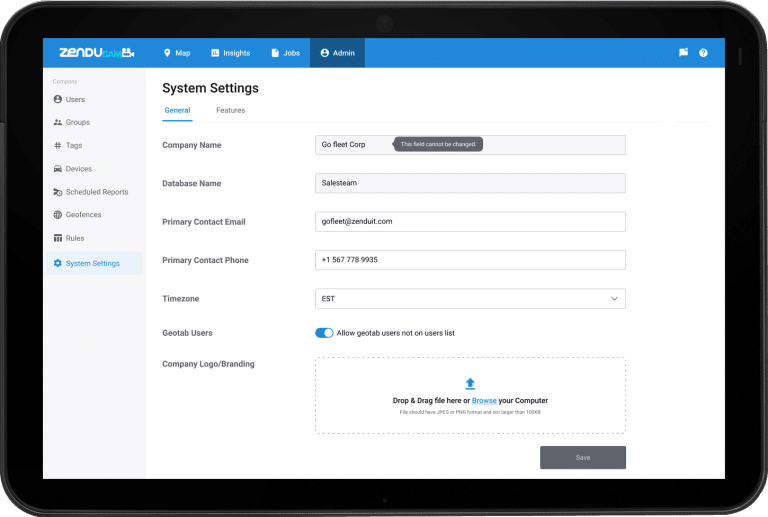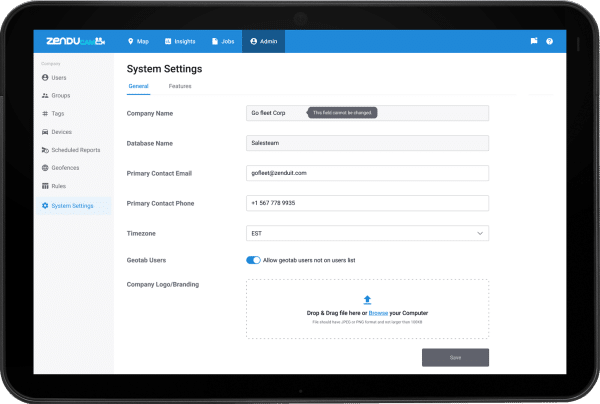 ZenduONE Mobile Application
The ZenduONE mobile app will have a new module to help increase the visibility of fleet data.
Coming Soon: Assets Module
We are excited to announce the launch of the Assets Module in our ZenduONE mobile application. This module feature will help fleet managers preview historical information of an asset such as trip history or exceptions.
Fleet managers can track the live view of the assets and their location with just a tap, without having to launch the web application. The view will change based on the asset being a tracker type, or BLE beacons for indoor tracking.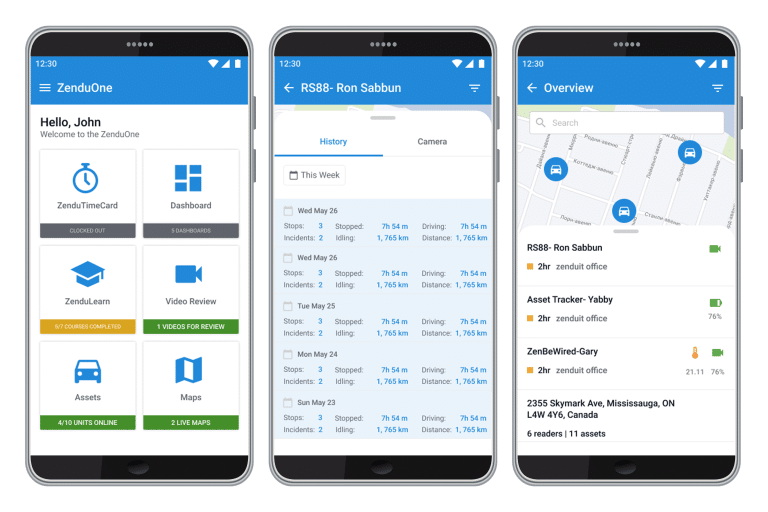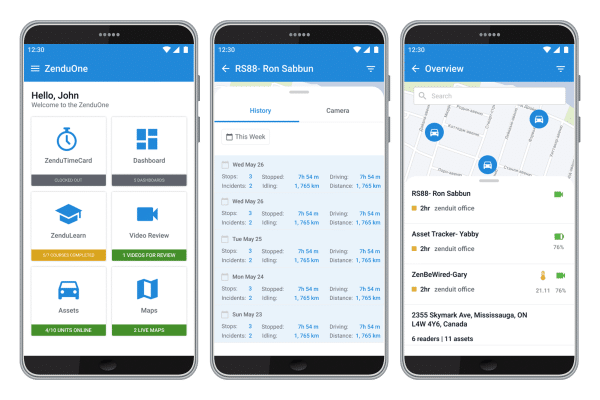 About GoFleet
We don't just provide another GPS fleet tracking system. We are in the business of providing you with telematics solutions that ultimately, improve your bottom line while increasing your operational efficiencies and safety of your workers. Our fleet consultants work with you to understand your business in order to implement solutions based on everyday pain areas and industry best practices. Of course, it helps to have the industry's most powerful and reliable GPS vehicle tracking system, but the real value is in our customer service. Let us show you the GoFleet difference.
GoFleet – Connected Intelligence, Smarter Solutions.