New Update: Support Add-In On MyGeotab
New Update: Support Add-In On MyGeotab 
Published on April 29, 2020
This new add-in allows users to complete their entire support journey through the MyGeotab database to increase success and reliability. 
Mississauga, ON – April 29, 2020 – GoFleet, a leader in fleet management and vehicle tracking technology has implemented a new way to receive support. By using an innovative Support Add-In that is accessible through the MyGeotab database, users can improve their experience when receiving support from the GoFleet team. The Support Add-In appears as a normal feature that every customer can use to slowly phase-out the previous process of emailing support inquiries. Using this add-in will allow for greater reliability and responsiveness while receiving support. As GoFleet is always looking to offer the best solutions as well as the best customer experience, this new feature was critical to implement. 

The Support Add-In will allow users to complete various tasks related to submitting, managing and reviewing support tickets. A more specific list of the add-in's features are below: 
Direct access to the Geotab community: Have access to numerous articles discussing Geotab and various Geotab features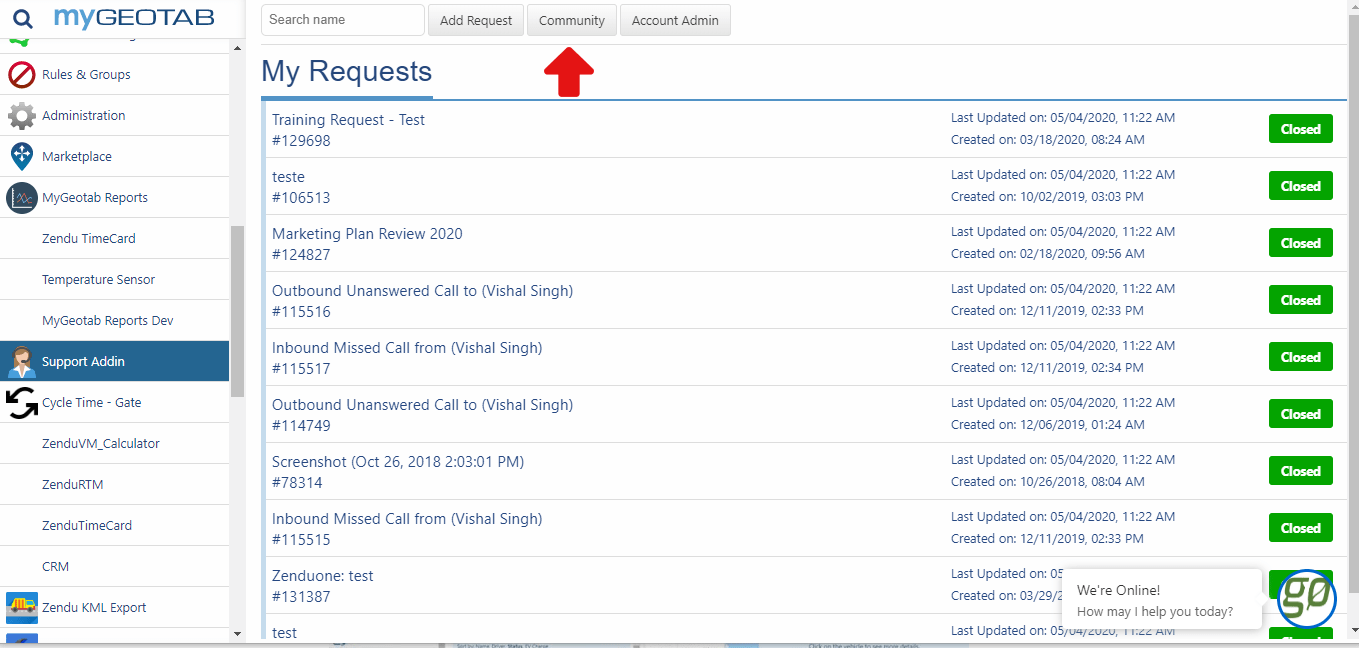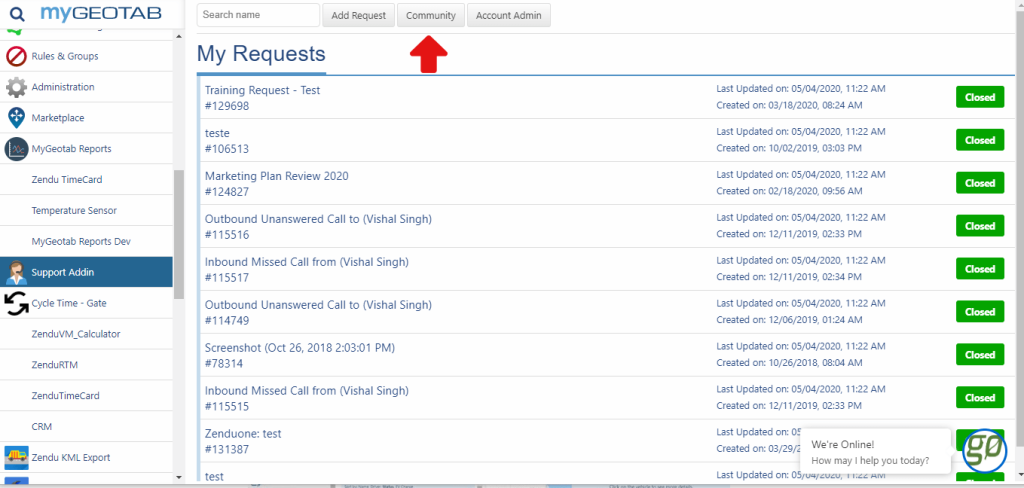 Training session requests: Sign up for weekly webinars to learn about how to get more from your solutions, or sign up for personalized one-on-one training sessions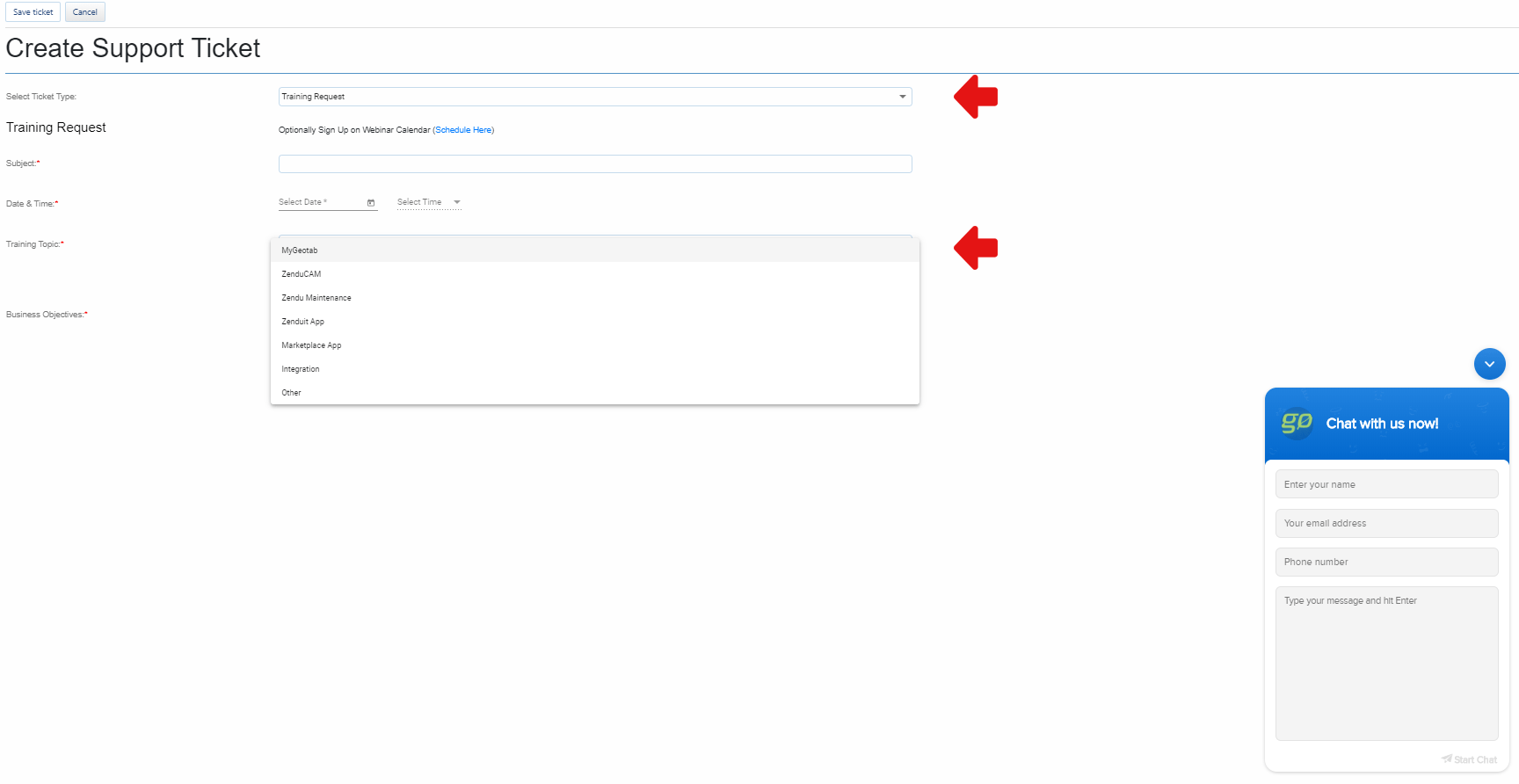 Support: Have the ability to create new support tickets in addition to being able to review and update previous cases

Billing: Request billing changes (change a device plan, suspend devices and active devices) or discuss previous invoices associated with your account


Hardware: Browse our catalog and order new devices (a separate email with an estimate that requires approval will always be sent), in addition to being able to view previous order data and tracking information for current orders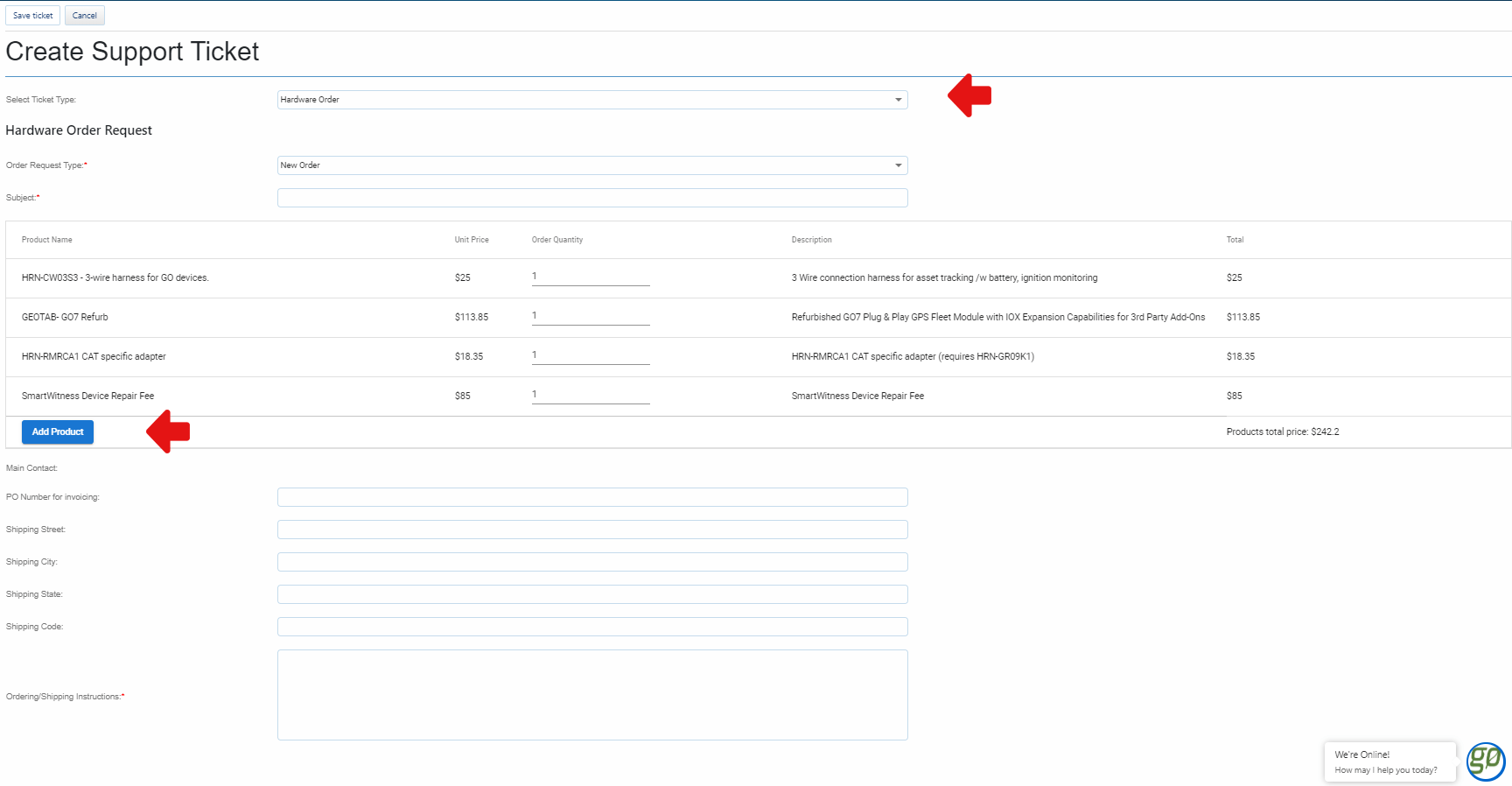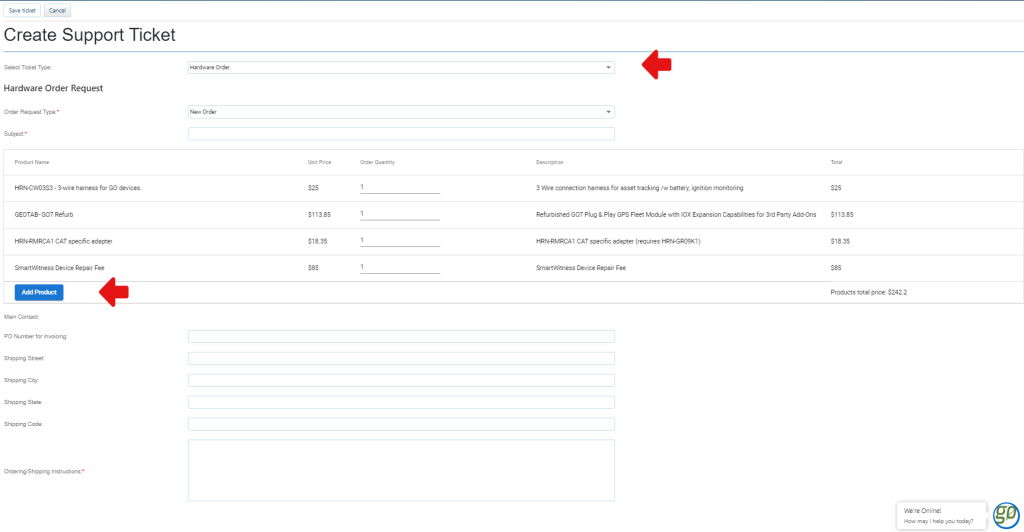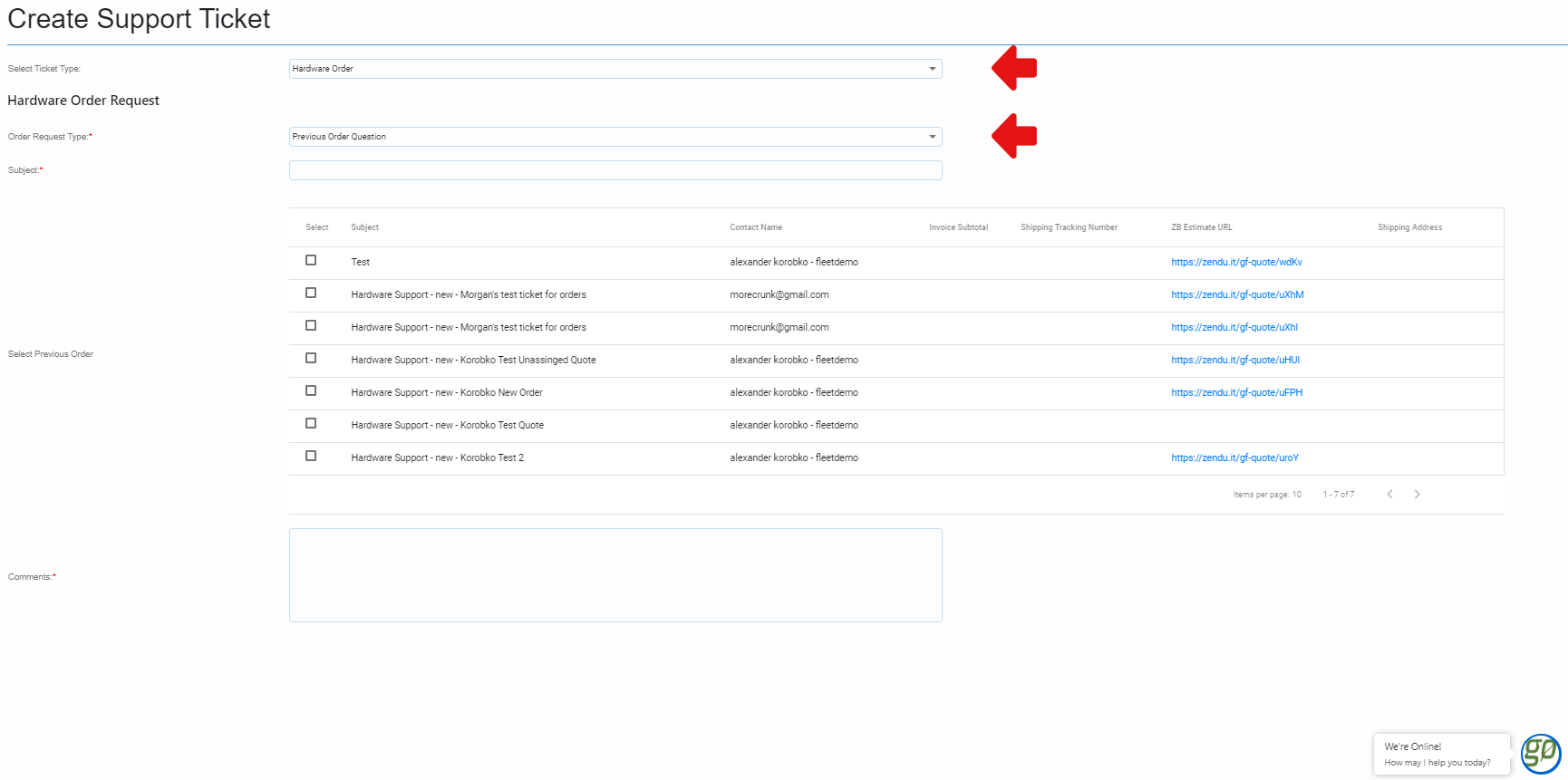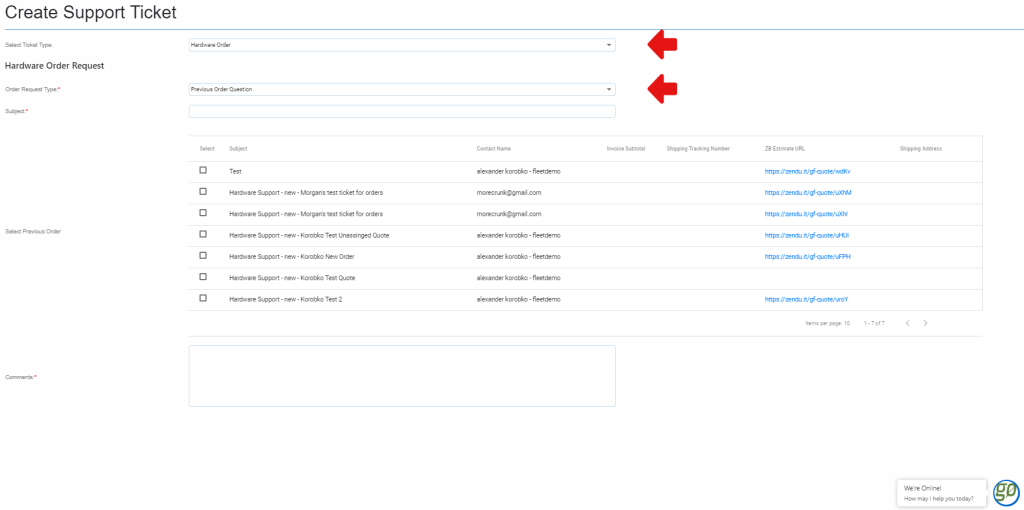 Live chat: Chat with one of our agents if you have a quick question about your account with the option to submit a ticket if the question can not be answered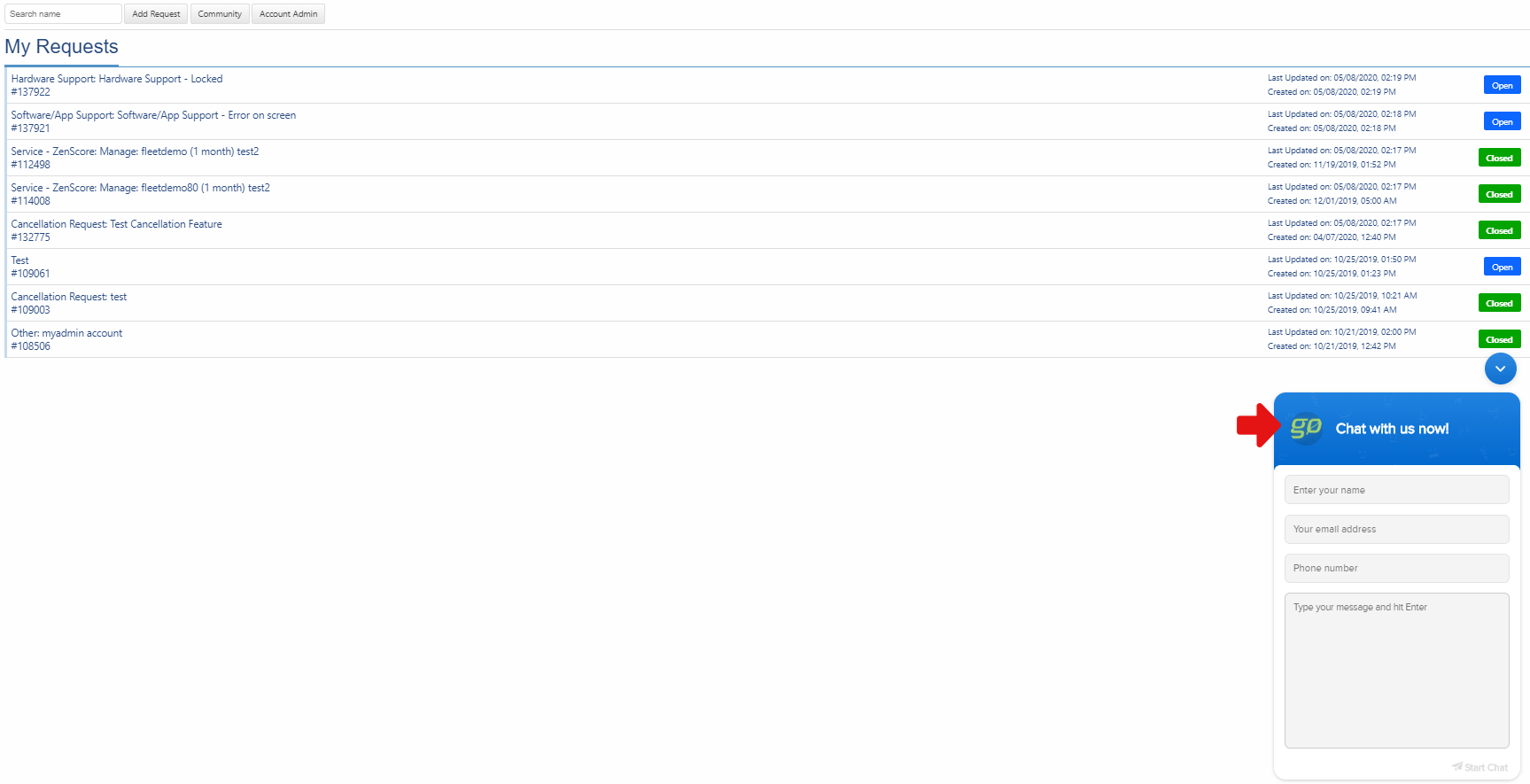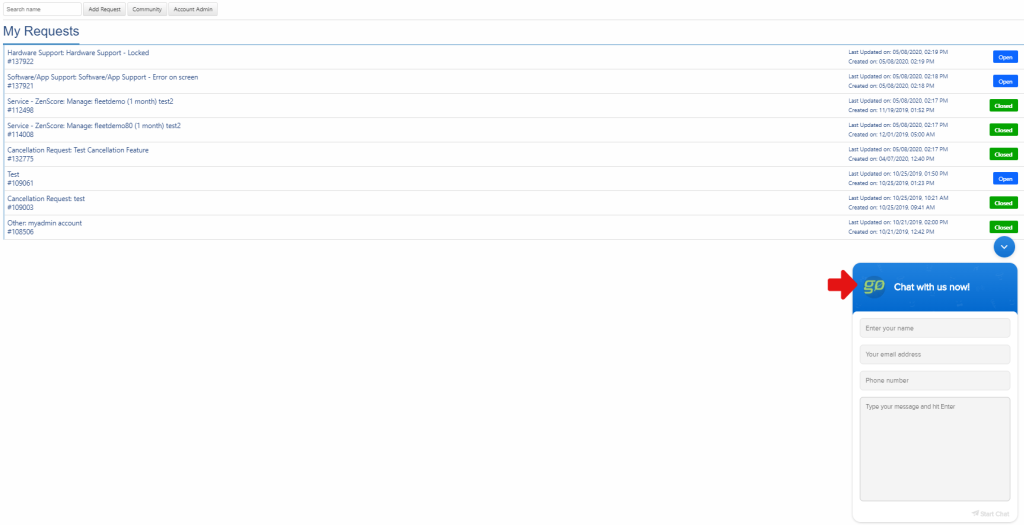 If you're interested in learning more, watch the informational walk-through video below:
To learn more about GoFleet's products or offerings, please visit: staging.gofleet.com or call 1.888.998.1122
About GoFleet
We don't just provide another GPS fleet tracking system. We are in the business of providing you with telematics solutions that ultimately, improve your bottom line while increasing your operational efficiencies and safety of your workers. Our fleet consultants work with you to understand your business in order to implement solutions based on everyday pain areas and industry best practices. Of course, it helps to have the industry's most powerful and reliable GPS vehicle tracking system, but the real value is in our customer service. Let us show you the GoFleet difference.
GoFleet – Connected Intelligence, Smarter Solutions.